Glamorous Chandelier and High Gloss Ceiling
It is week four of the One Room Challenge, and I things are shaping up beautifully. This week was all about form AND function with a 8 light glamorous chandelier and oh-so-glossy ceiling.
Note: The glamorous chandelier was sponsored, but the opinions are 100% my own.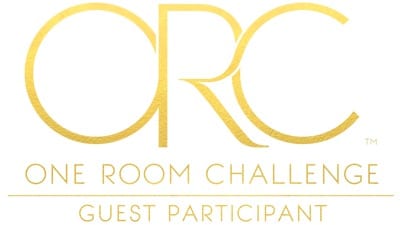 Before Glamorous Chandelier and High Gloss Ceilings
Flashing back to that oh so blank slate…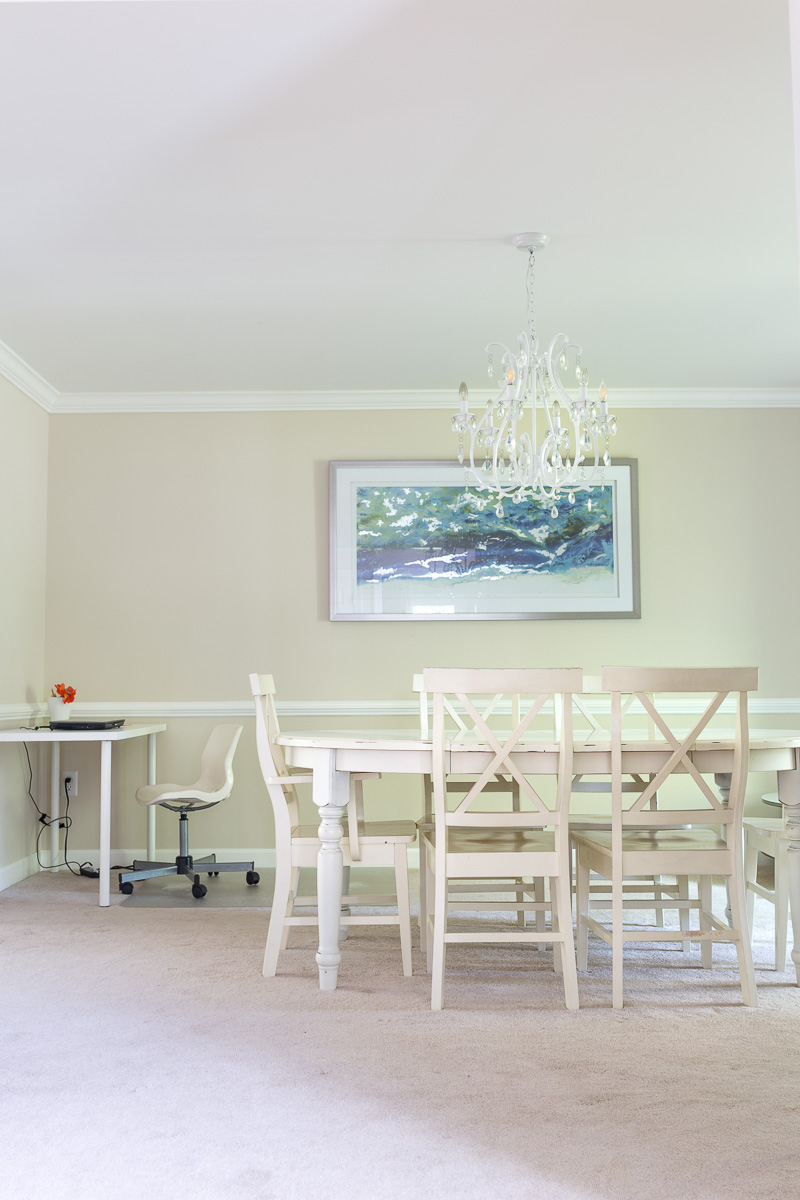 After 
Glamorous Chandelier and High Gloss Ceilings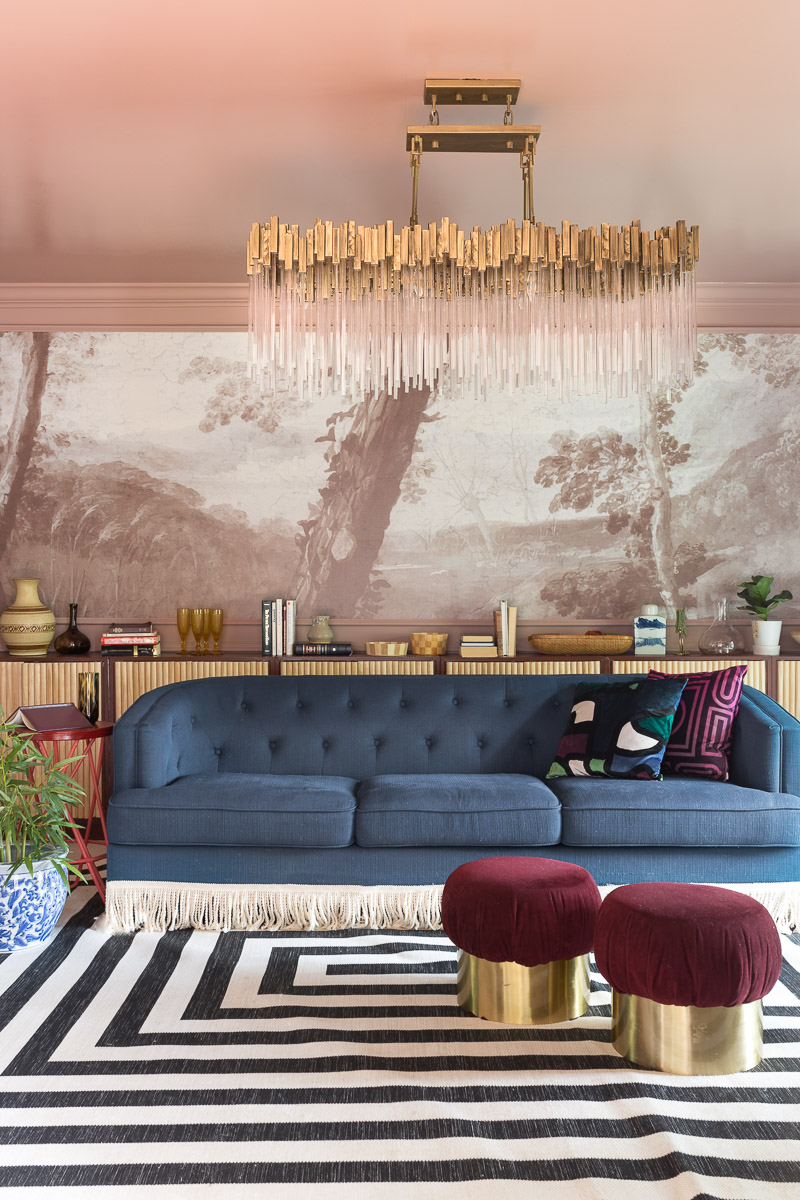 See that progress?  It has been a busy month!  Now let me take you closer to check out this sexy and glamorous chandelier called the Matrix from Varaluz.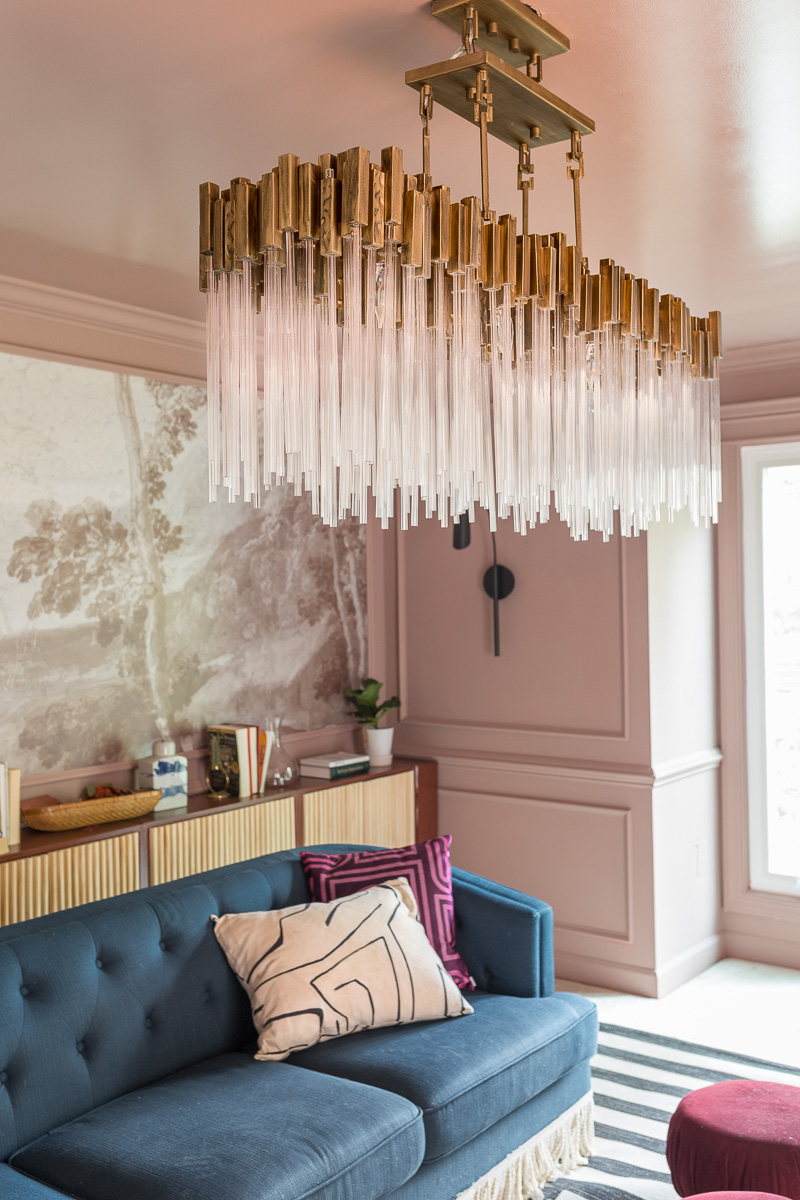 In the initial phases of this project my client had one important request…A sleek chandelier…Preferably with modern crystals.  My immediate answer was, "I know the perfect one!"
It took all of three seconds for her to agree 100%.  So this Matrix chandelier, my friends, was the very first decision in the space! DONE!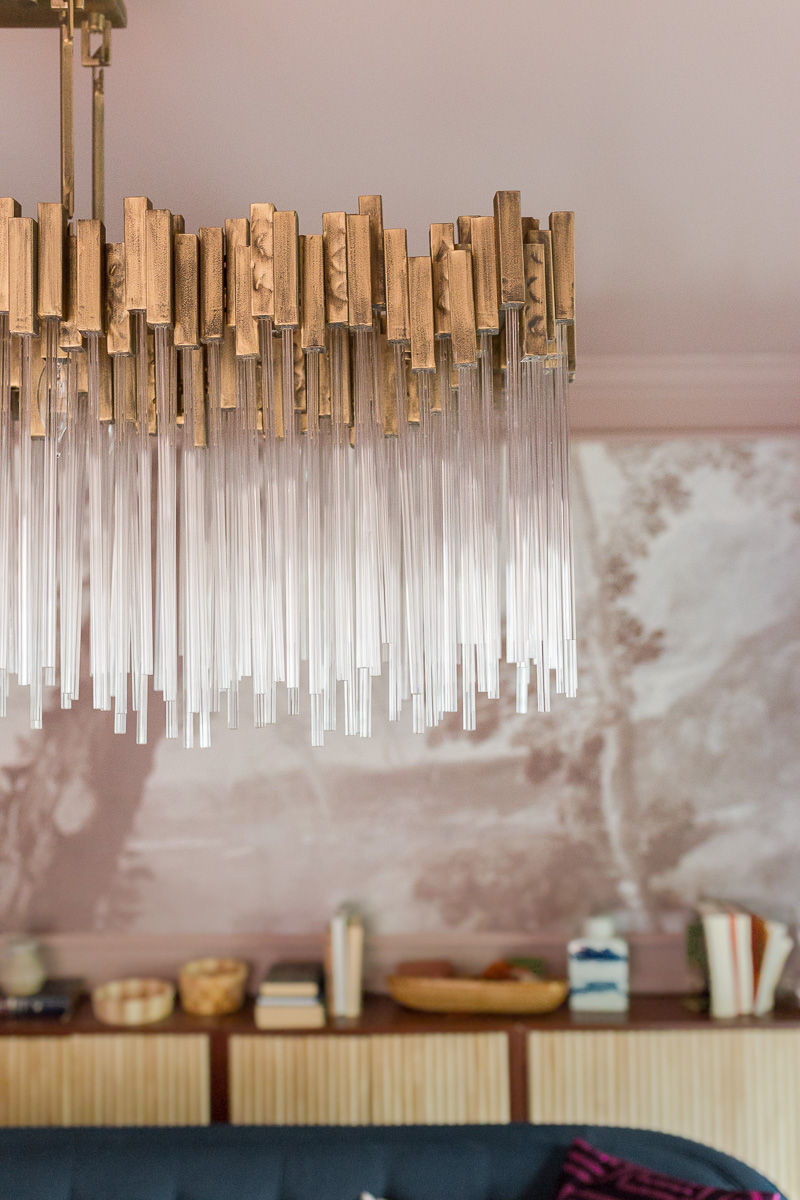 About the Matrix Chandelier
Varaluz describes this chandelier as a mash up of "70's glam with a dash of rock-and-roll". That sums it up pretty well, don't you think?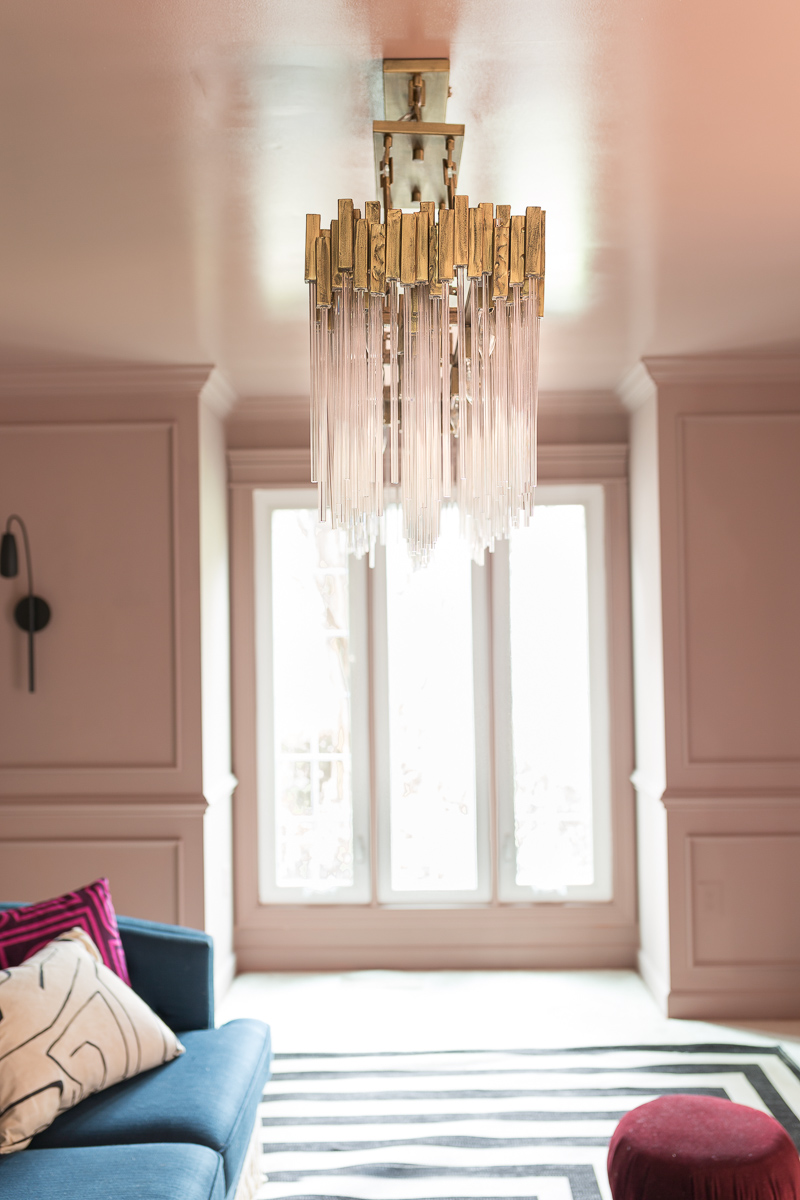 Constructed with hand forged recycled steel, and 70's inspired clear glass rods, the effect is almost fringe-like.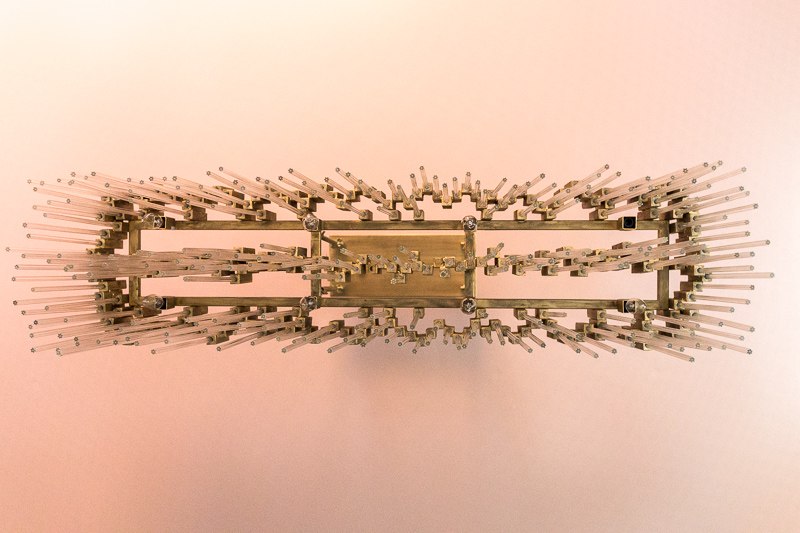 While it is hard to capture in an image, the reflection onto the high gloss ceilings is stunning.  With eight 60 W bulbs it produces glorious light in this otherwise moody room.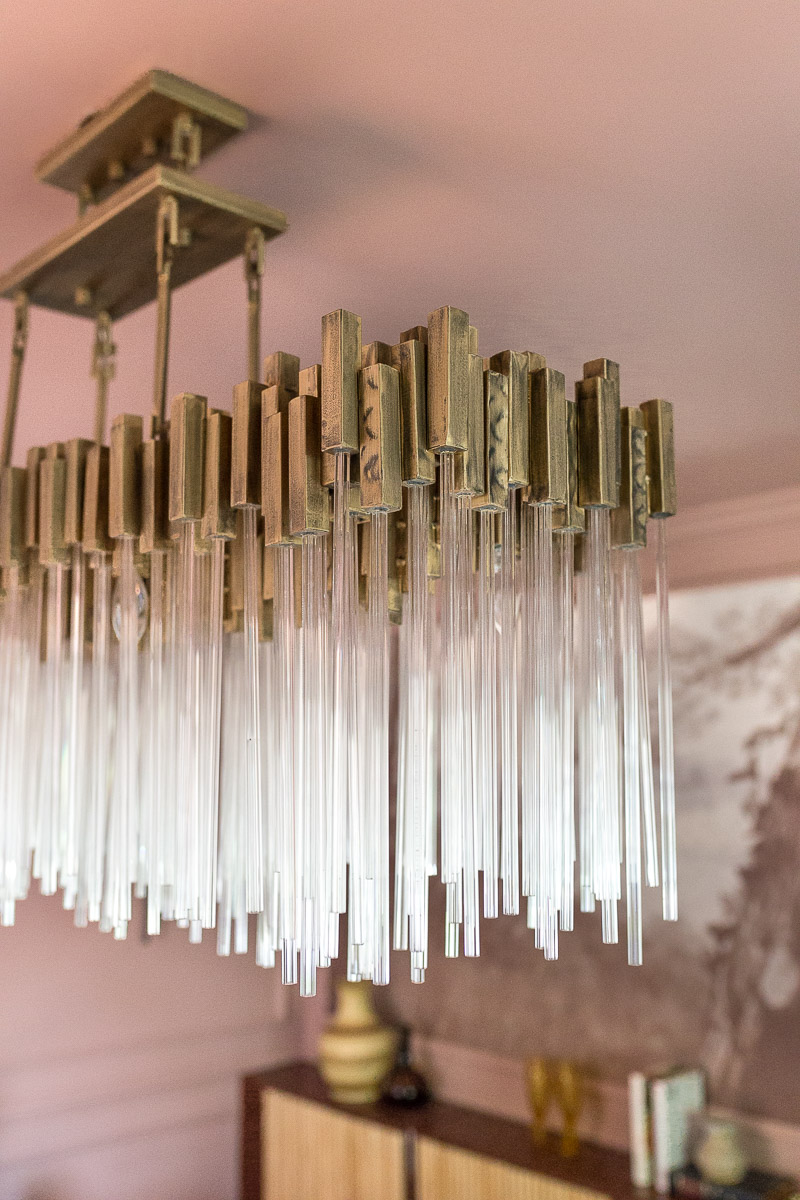 The design of the Matrix Chandelier if pure genius.  Not only can the height of the aged gold finished section be adjusted through the standard use of chains and another set of 15 in stems, the crystals themselves can be adjusted though a rubber band positioned at the top of each crystal.  Long story short, you can custom size the length and design of the crystals.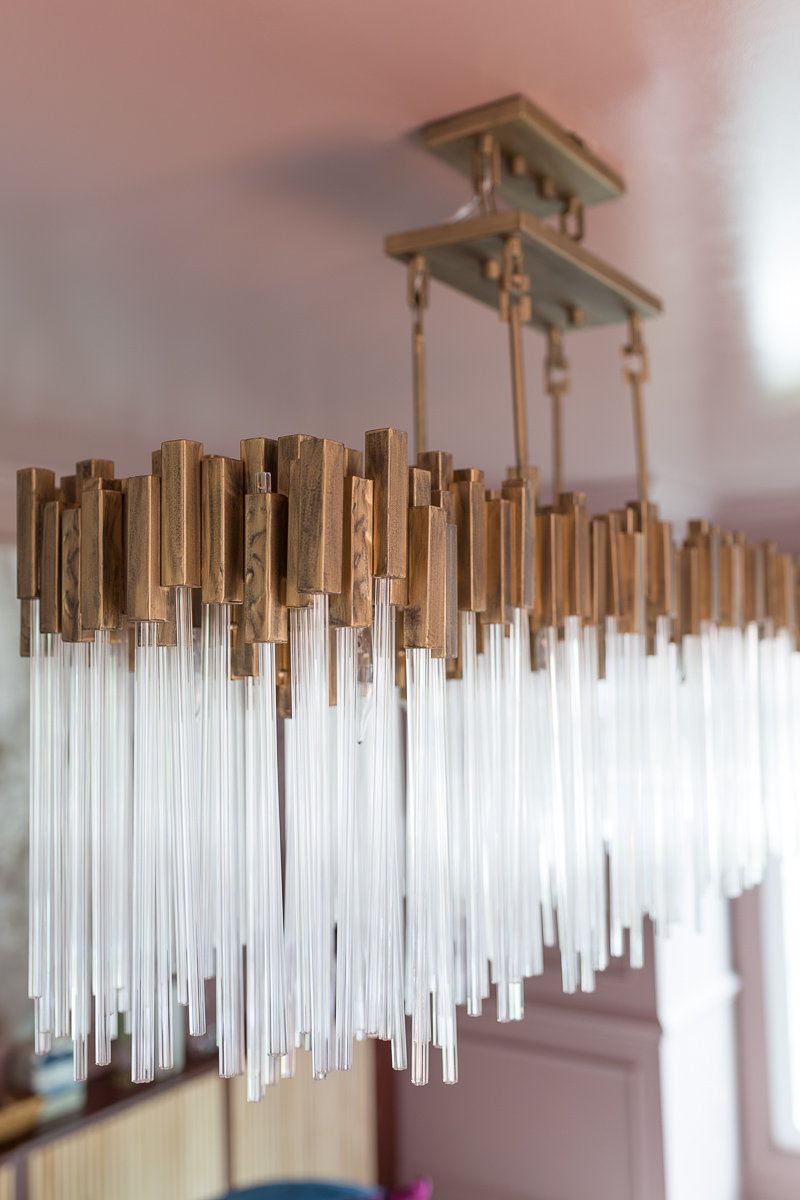 One important element of this design is the 48.25 in width.  It will look stunning from the entryway, which is the angle that most people will view this room.  It will be a little narrow in the view from the kitchen, but that is a much lower traffic zone.
Up next in the room
This is where is gets fun!  The custom table is well on it's way and we get new flooring this weekend! 
 Still on my personal to do list?
Build two benches
Frame art
Sew/hang Drapes
Coordinate the table construction
Coordinate new  flooring, lighting install
Style
Shoot the space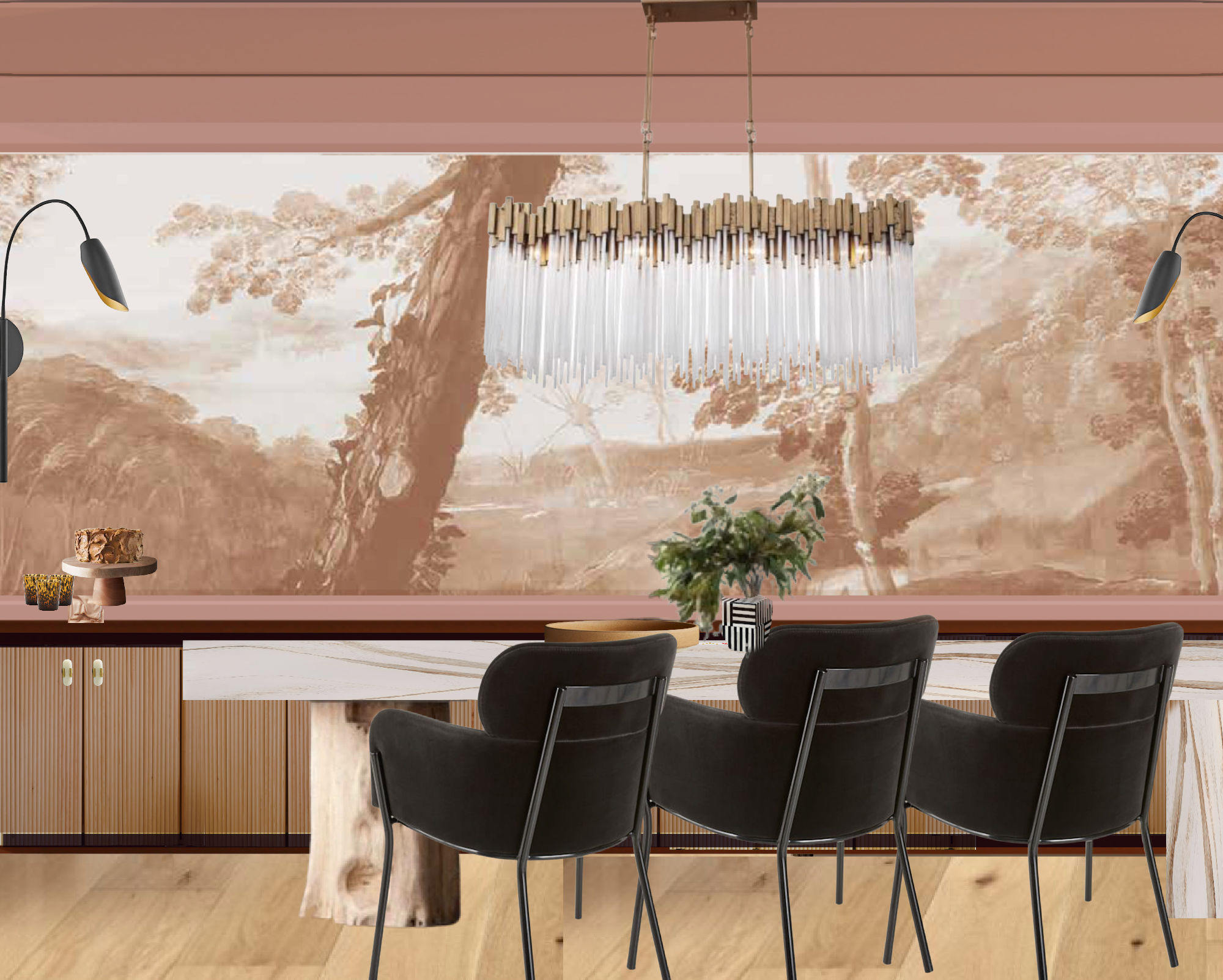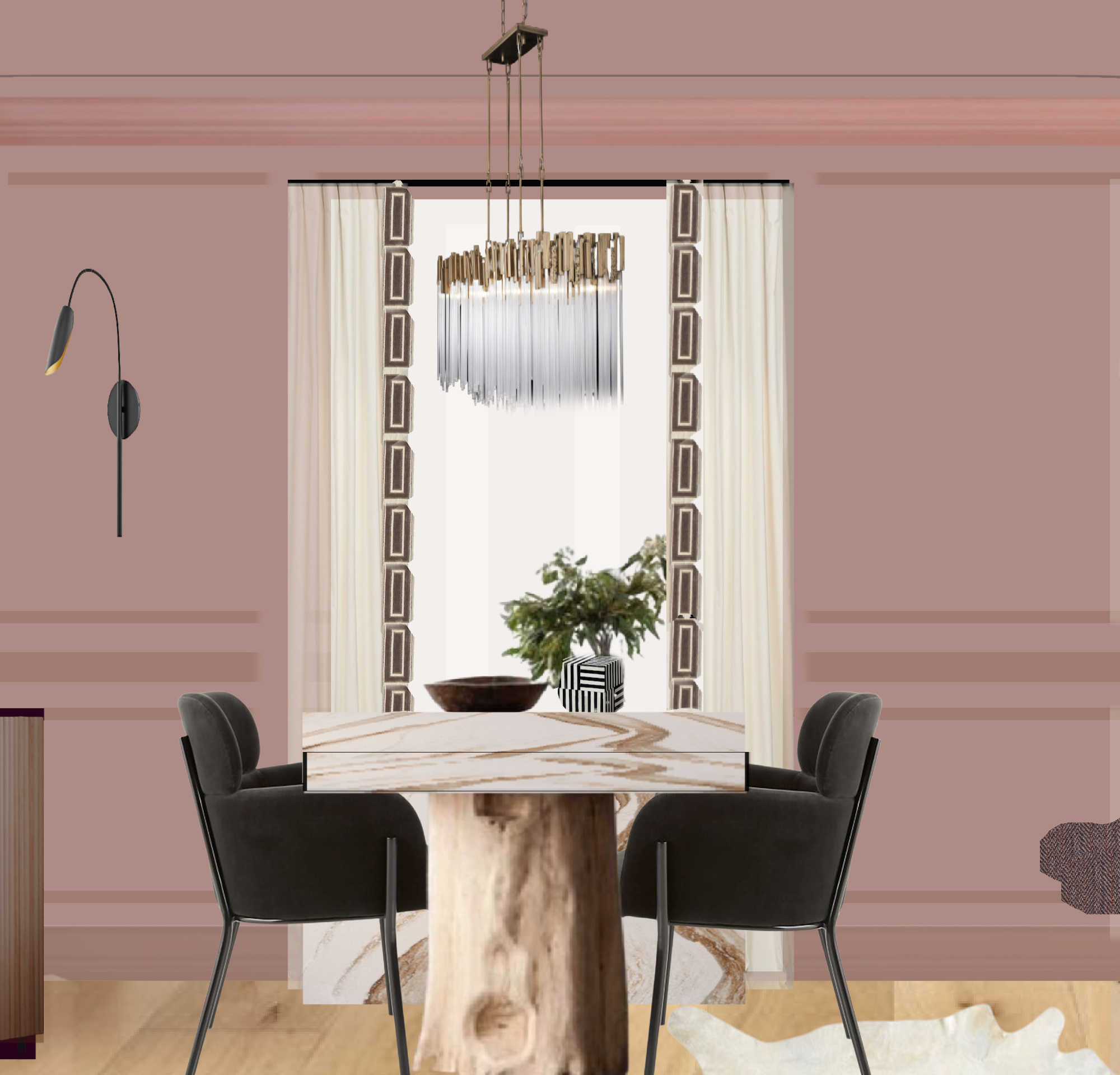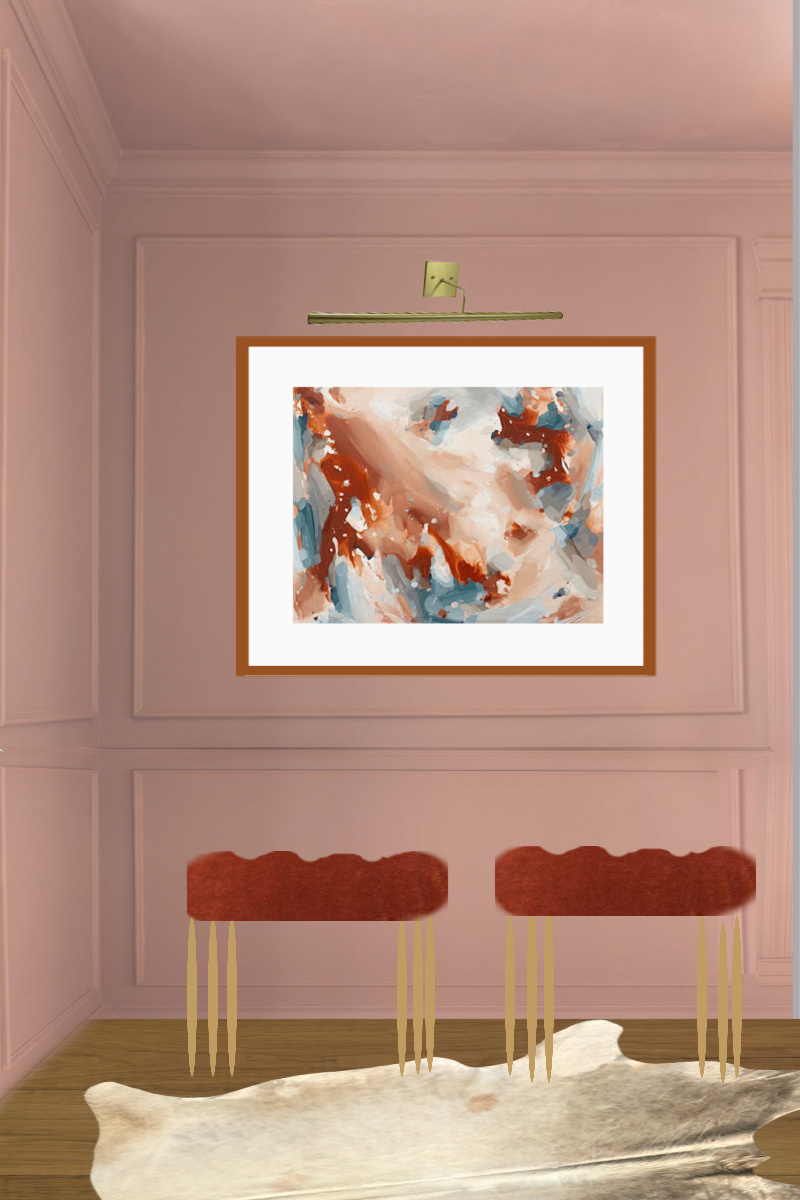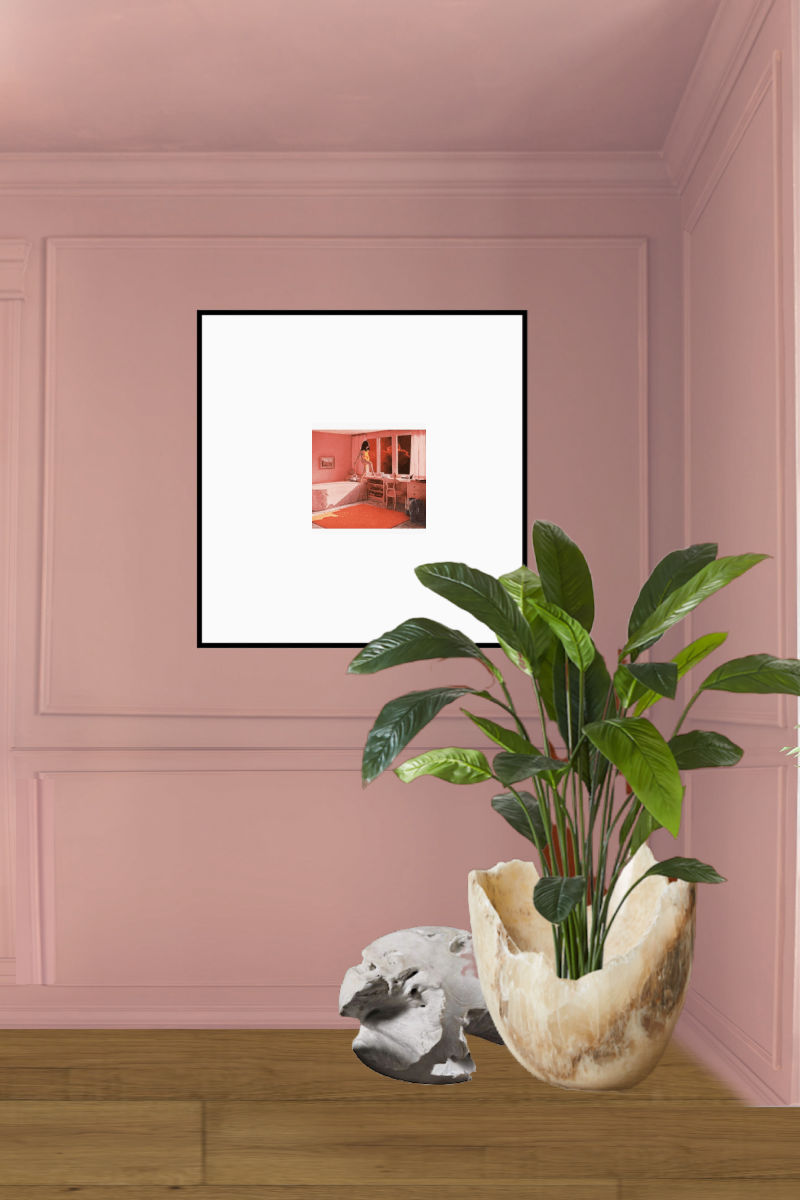 All of the products mentioned are sponsored or discounted but the opinions are 100% my own.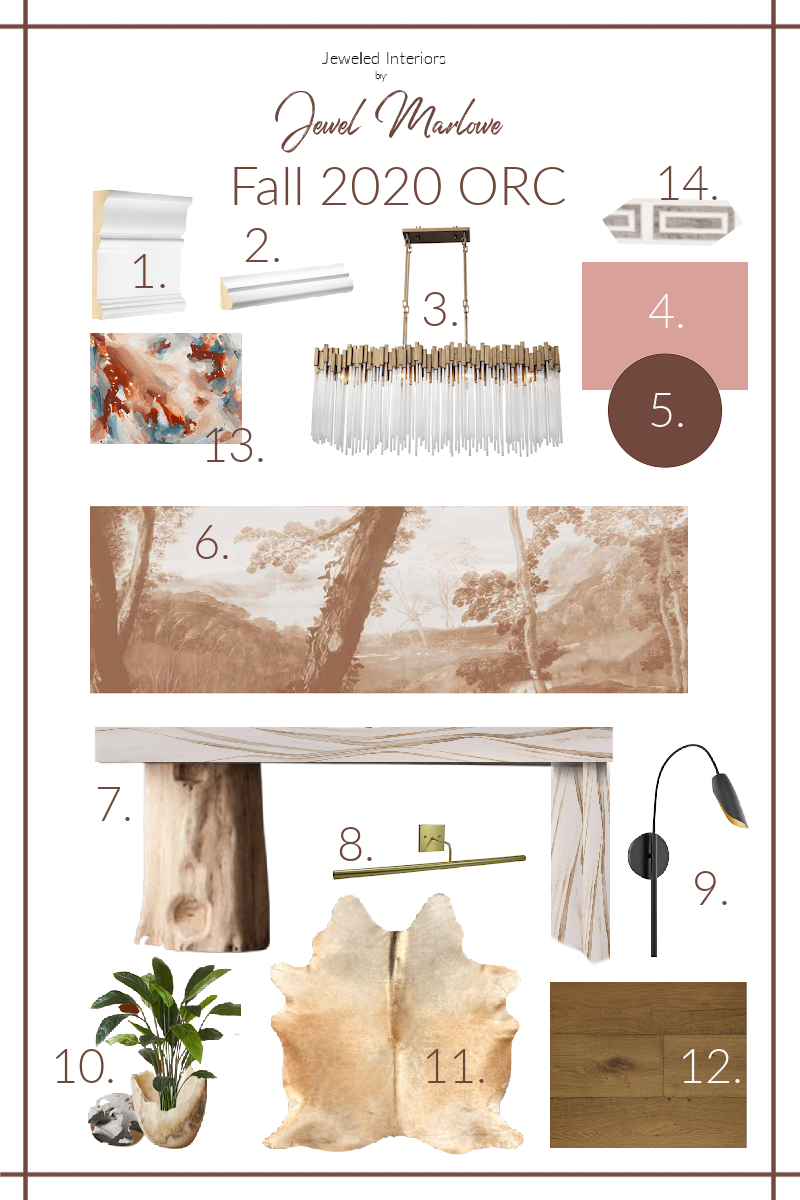 Thank you so very much for joining me on the Jeweled Interiors Fall 2020 dining room One Room Challenge.  If you like what you see here don't forget come back and poke around a bit after the link-up.  Oh, and following me is fun too.  Check back each Thursday as I transform this space into a colorful, soulful, and glamorous abode.