Fine and Dandy Mural Updates for the Fall One Room Challenge ORC
Week 1
| Week 2 You are here | Week 3 | Week 4 | Week 5 | Week 6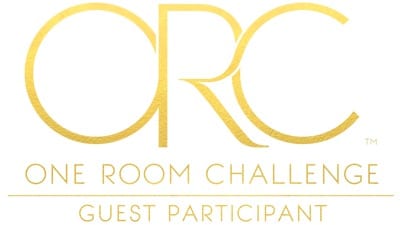 I want to start out with a huge thank you to Linda for organizing this massive event. When you are done here, make sure to check out the  20 Featured Designers and other Guest Participants (like me). In addition to the fun support and camaraderie that this event evokes, Better Homes and Gardens will be the media sponsor.
Before Fine and Dandy Mural
Here is where we started about two weeks ago, but you will see that it has been a busy two weeks.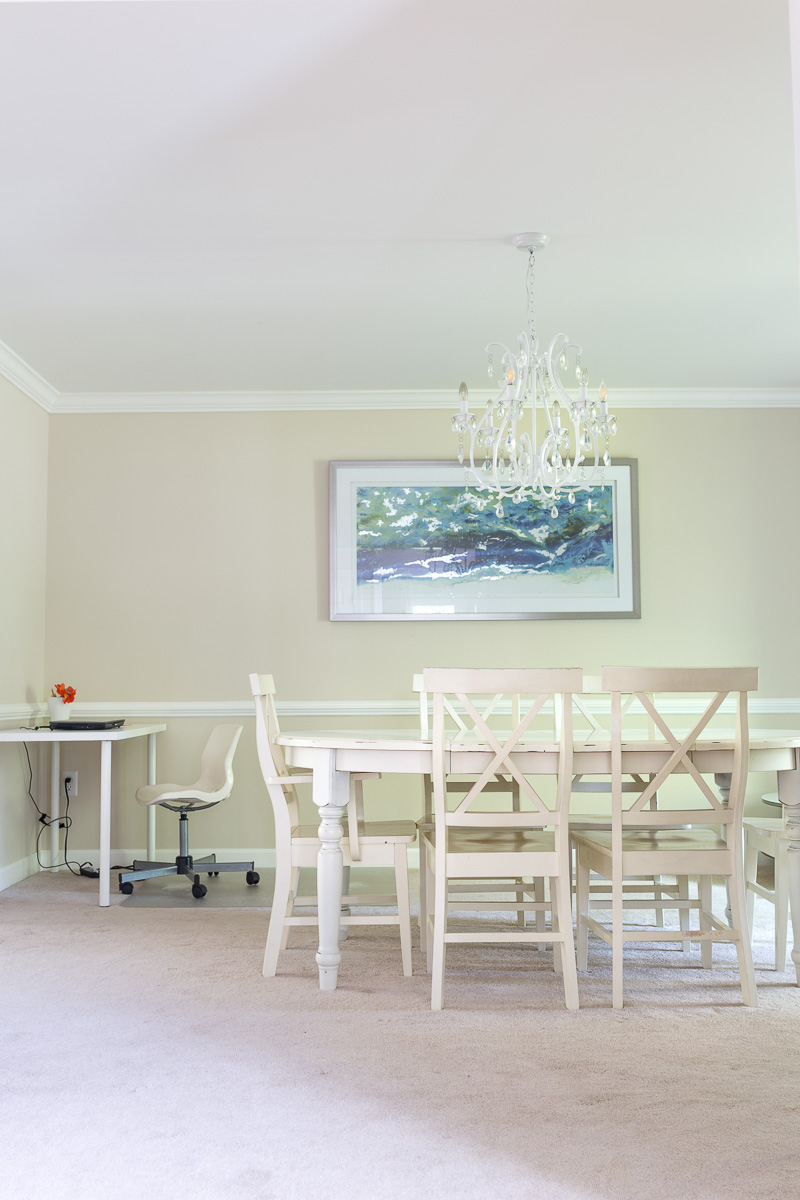 After Fine and Dandy Mural Update
All right, here it comes.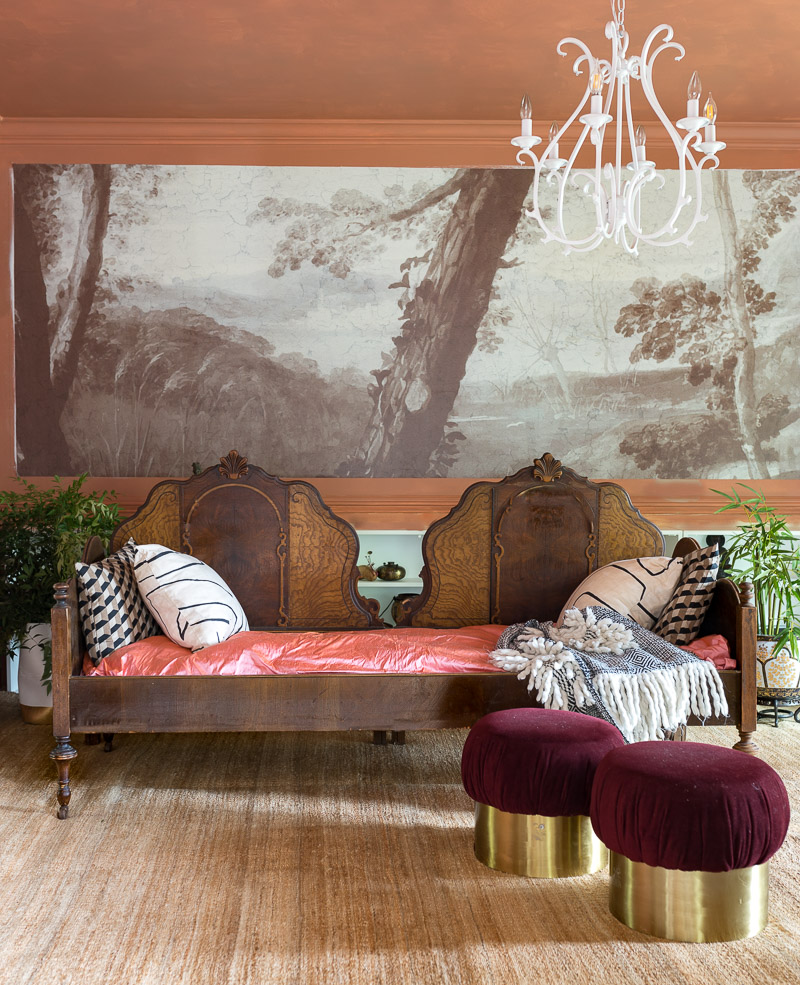 Isn't that amazing?  Even in its unfinished state with primed walls, an old chandelier, unfinished floors, and a half-built storage unit, the room still looks magical with the help of Fine and Dandy Imaginarium in Sepia…and some fun styling.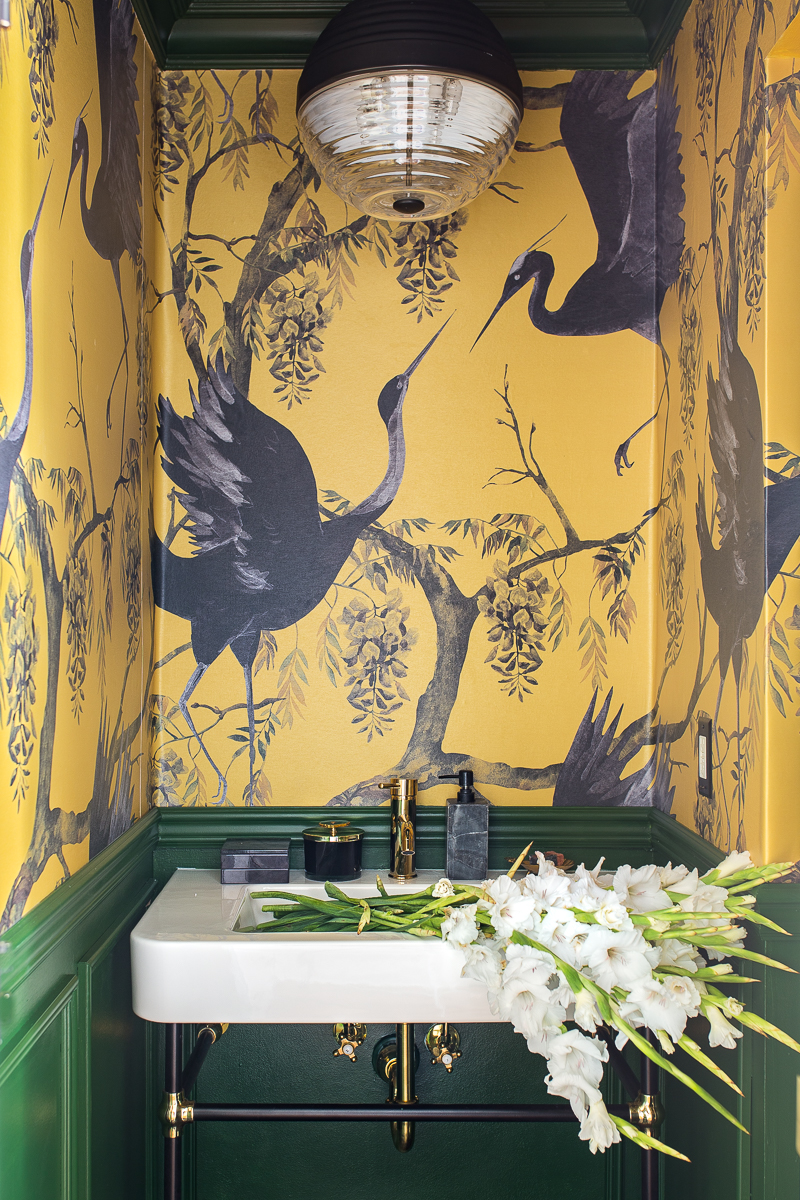 Style
This is my second experience using Fine and Dandy Company wall coverings.  My first was this stunning Paridis in Marigold for our small half bath last year.  In both instances I have been blown away by the striking design.  Each of their products is so unique, beautiful, and dramatic with a nod vintage and historic designs.
 Some of my other personal favorite designs include: Daybreak in The Garden, all of the Plume colorways, and several of their new borders.  I have just sent away for samples and will be showing these in my IG stories in the next couple of weeks.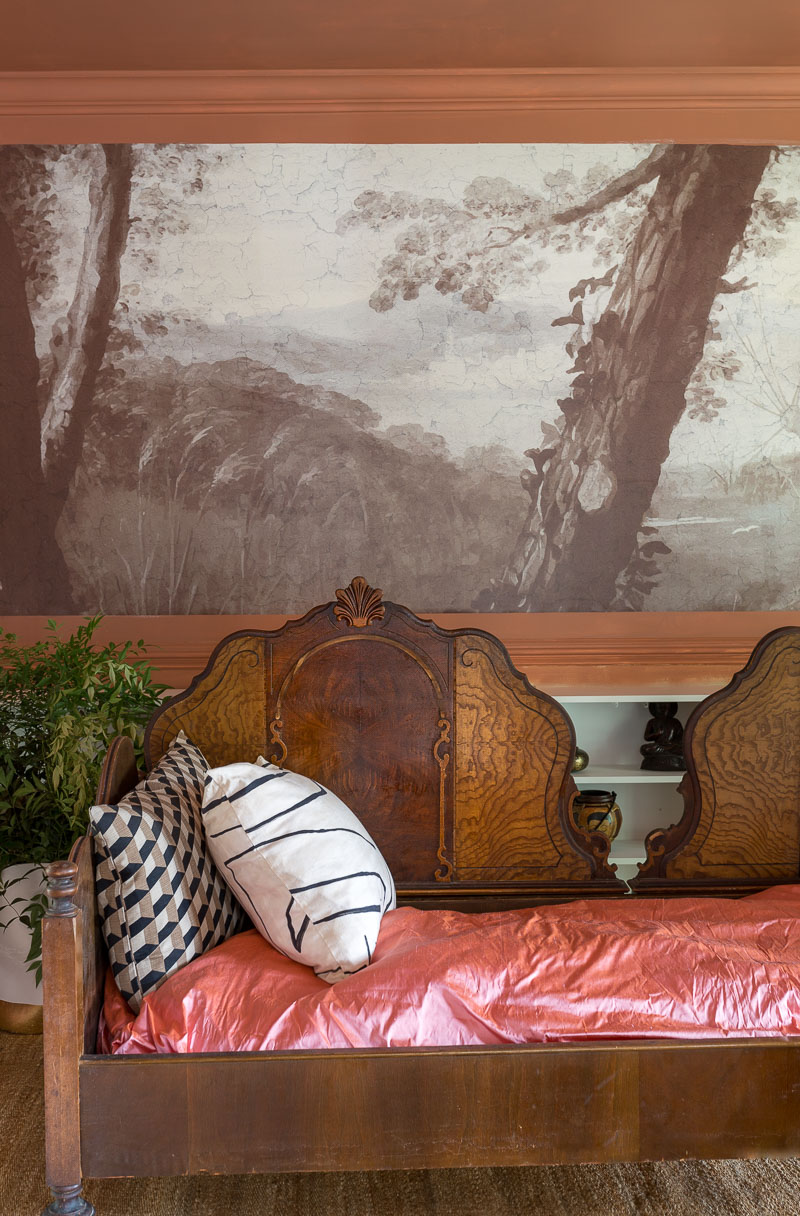 Quality
 In addition to loving Fine and Dandy Co.'s beautiful designs, I am also extremely impressed with the quality of their substrates.  Our half bath was printed on their original commercial grade, 20 oz, Type II wall coverings. This product is EXPONENTIALLY thicker than any of the other standard wallpapers I have ever seen.  This thickness helps it hang beautifully in my bathroom, and would be especially suited for high traffic areas like commercial spaces.  This is the highest quality with a subtle texture, and a luxurious feel.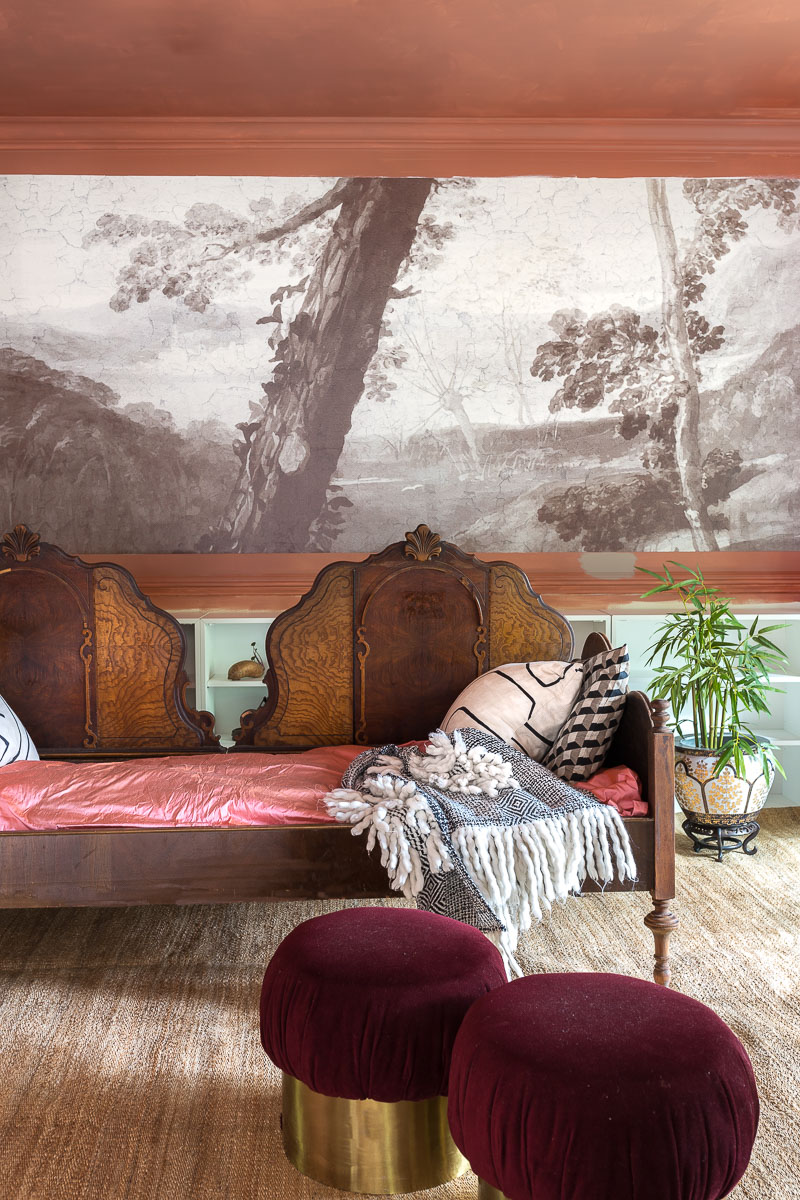 Additionally, Fine and Dandy is now offering a more affordable Type I, 13 oz, Eco-Friendly option. This is what we used in this particular future dining room space.  While still much thicker and more durable than average wallpapers, it is less costly than the original 20 oz option. This product is perfect for lower traffic commercial spaces or the home.  It is mold resistant, eco friendly, and comes in a canvas-like texture.  I found this product easy to hang with the help of a friend. Yay to commercial-grade wall coverings at an incredible value.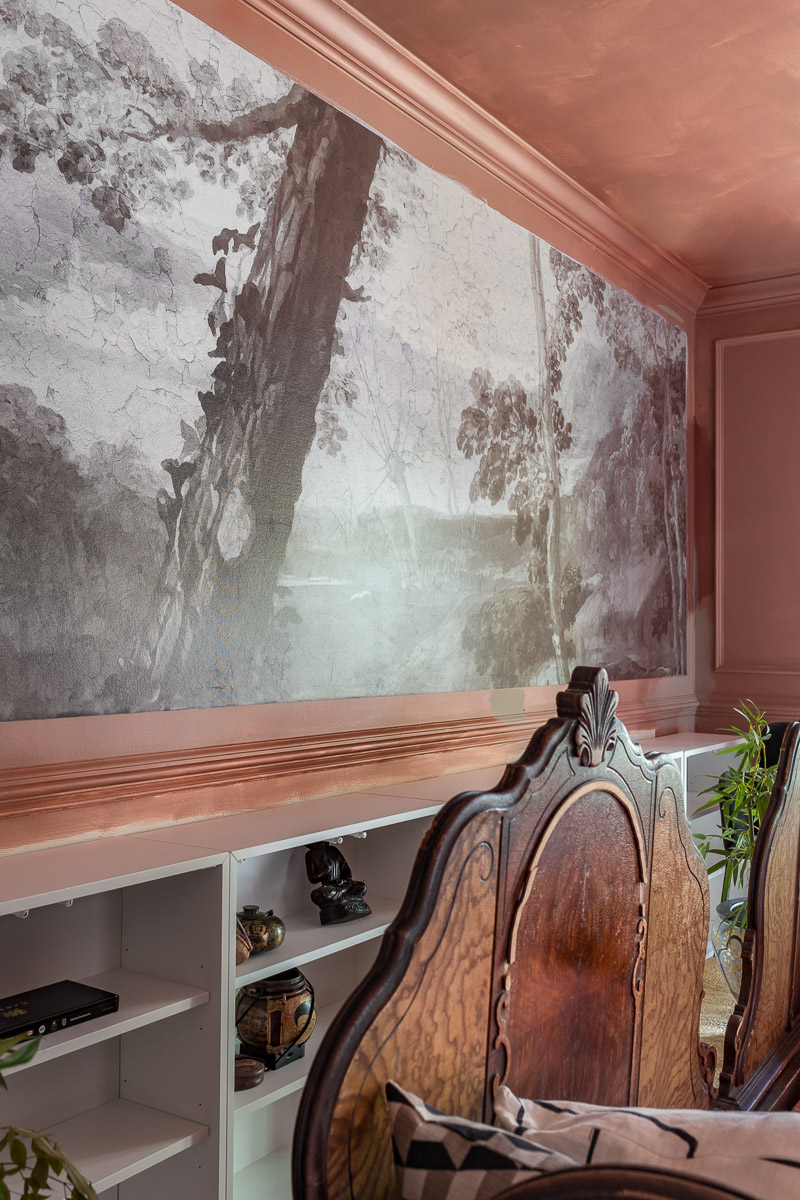 Instagram
One more thing I love about Fine and Dandy Co is following them on Instagram.  This sounds silly, but I speak truth!  They have epic photoshop skills and are providing me with daily inspiration by adding their dazzleing designs to grand historic homes. This is one of the few companies that I search for on Instagram updates everyday.  Definitely worth a follow.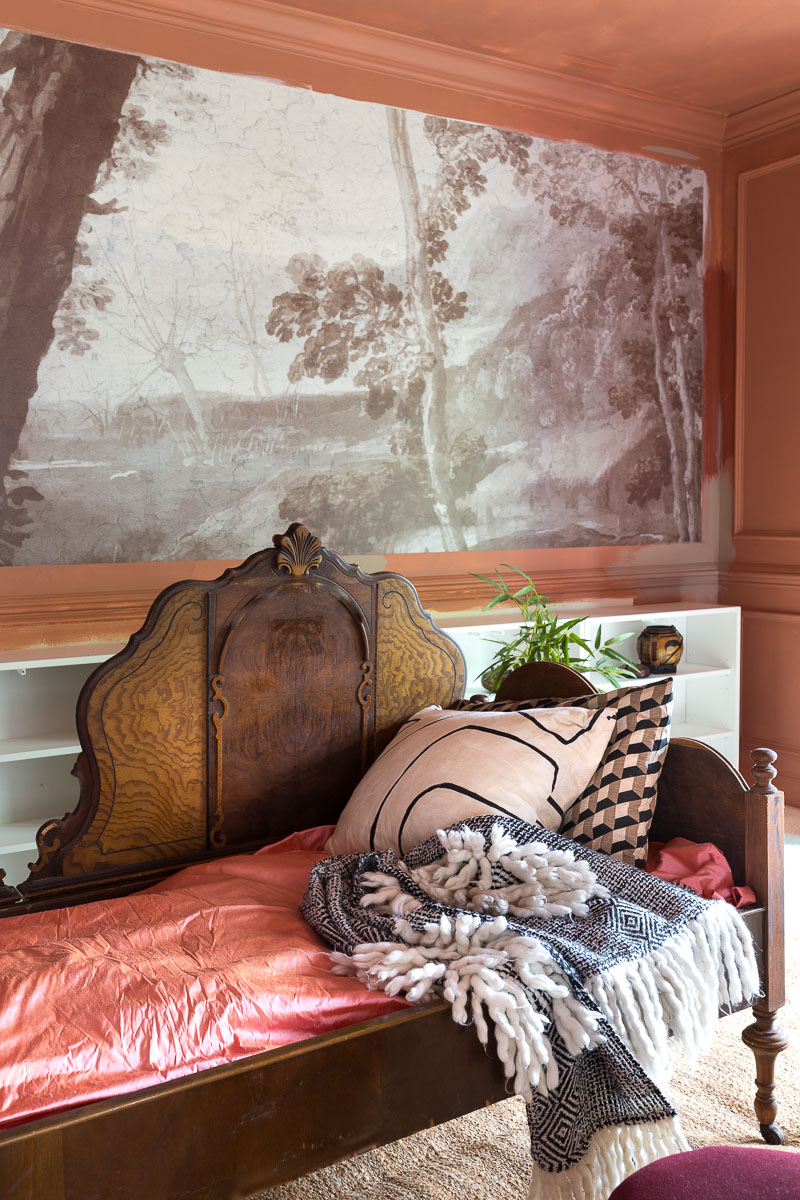 Up next in the room
 Now that we have the mural up we need to decide on the final paint color.  You can see that we have been playing around with sample colors.  I might pick up one more sample before committing.  I'll keep you posted in my IG Stories.  We might surprise you by going with a warm neutral color designed to go over our Red based primer. TBD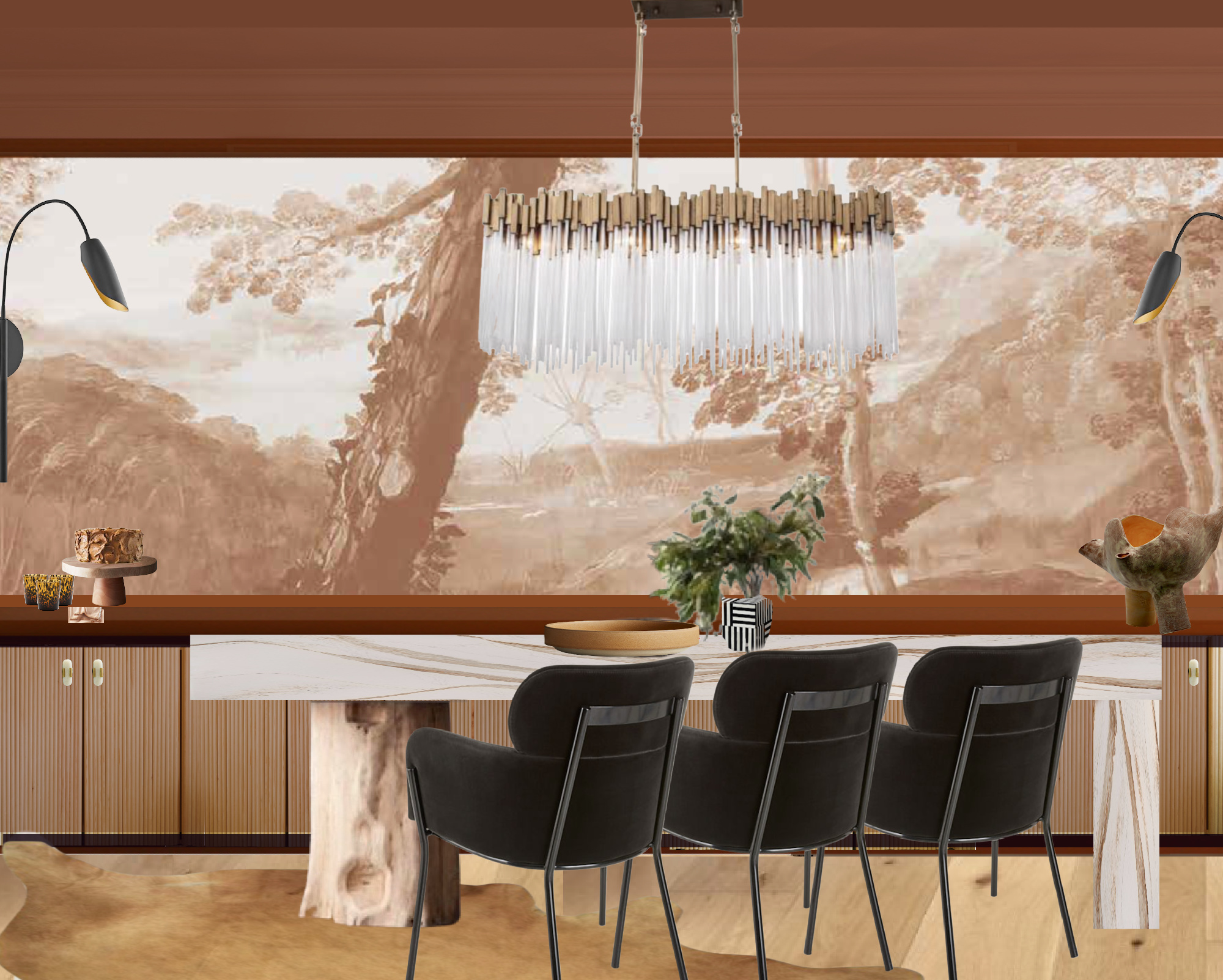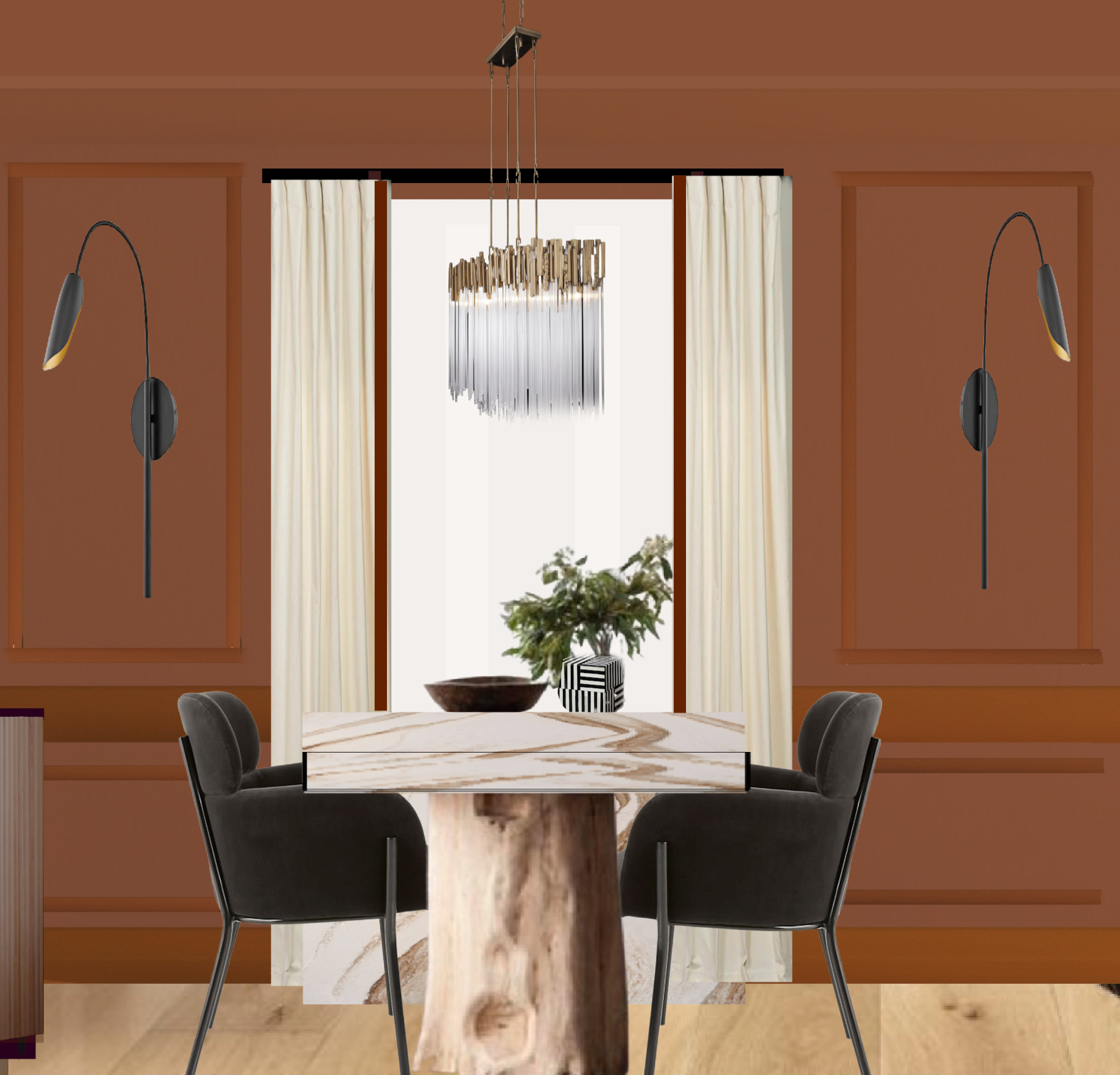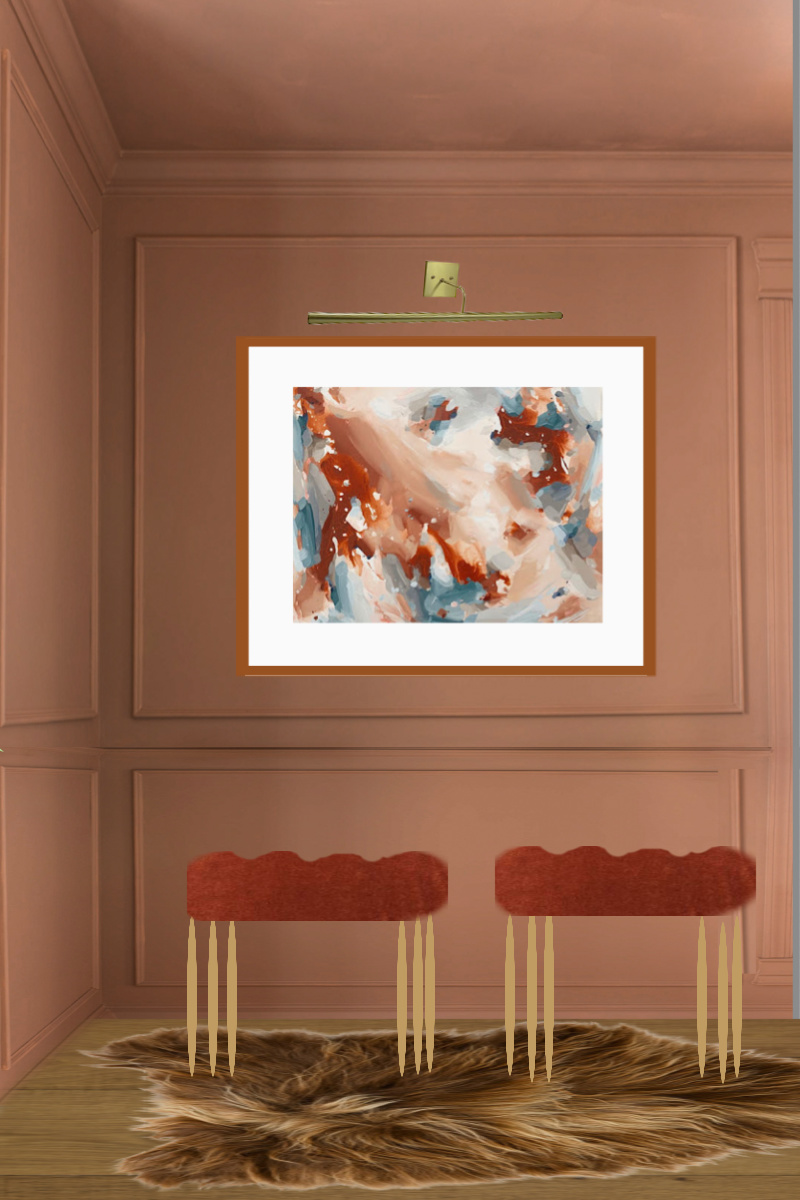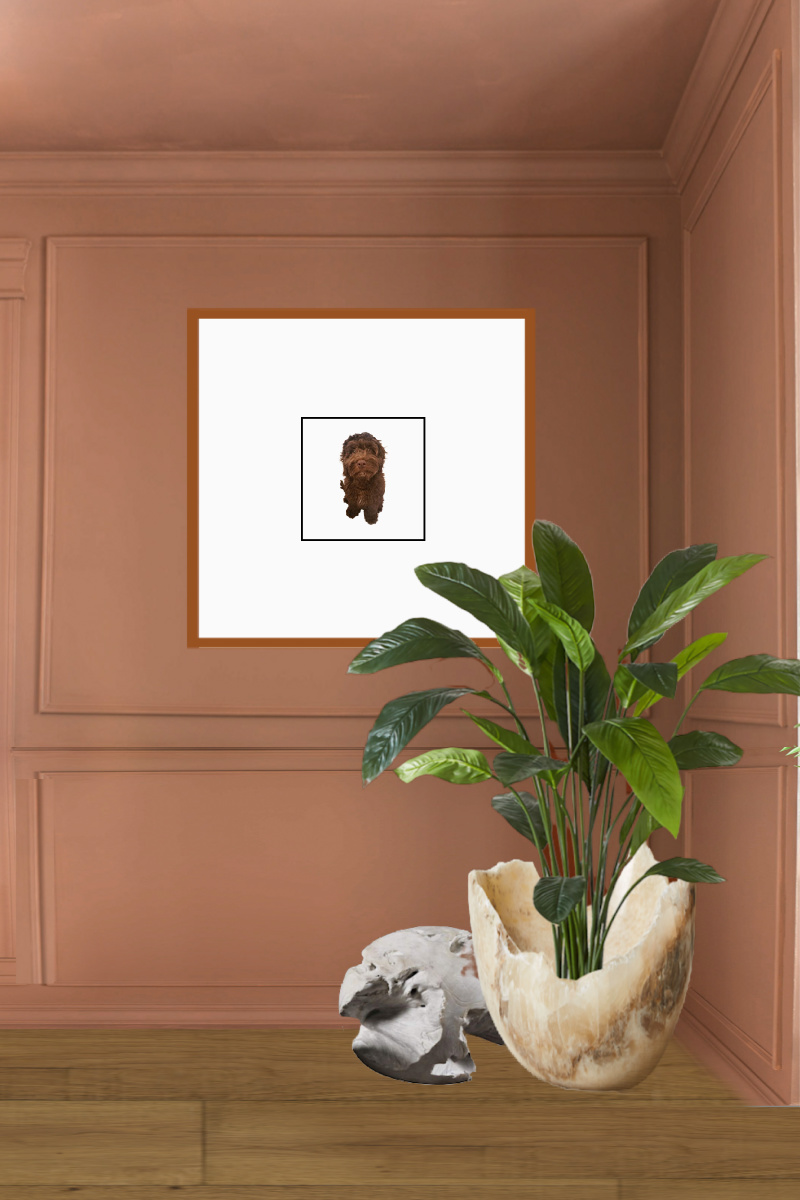 Red Earth Dining Room Sources
All of the products mentioned are sponsored or discounted but the opinions are 100% my own.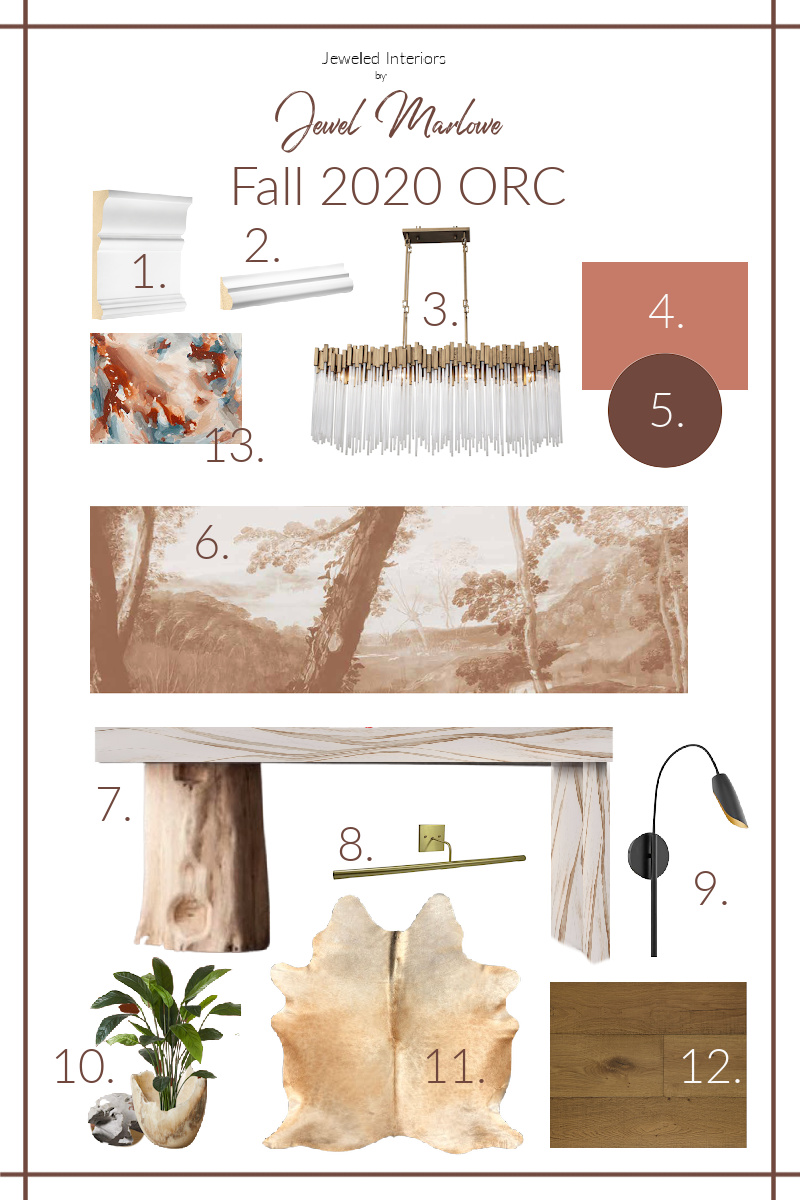 Thank you so very much for joining me on the Jeweled Interiors Fall 2020 dining room One Room Challenge.  If you like what you see here don't forget come back and poke around a bit after the link-up.  Oh, and following me is fun too.  Check back each Thursday as I transform this space into a colorful, soulful, and glamorous abode.