Gorgeous Laundry Room Ideas
Today I am giving you a sneak peek into some of the details that will take this small room to the next level.  My hope is that some of these laundry room ideas will inspire you too.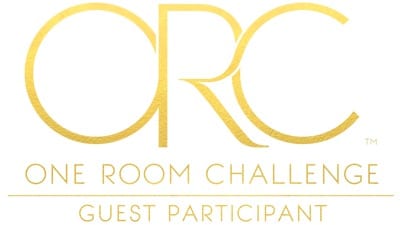 Before Laundry Room Lighting
if you are new here, then it is important to know that this was our starting point.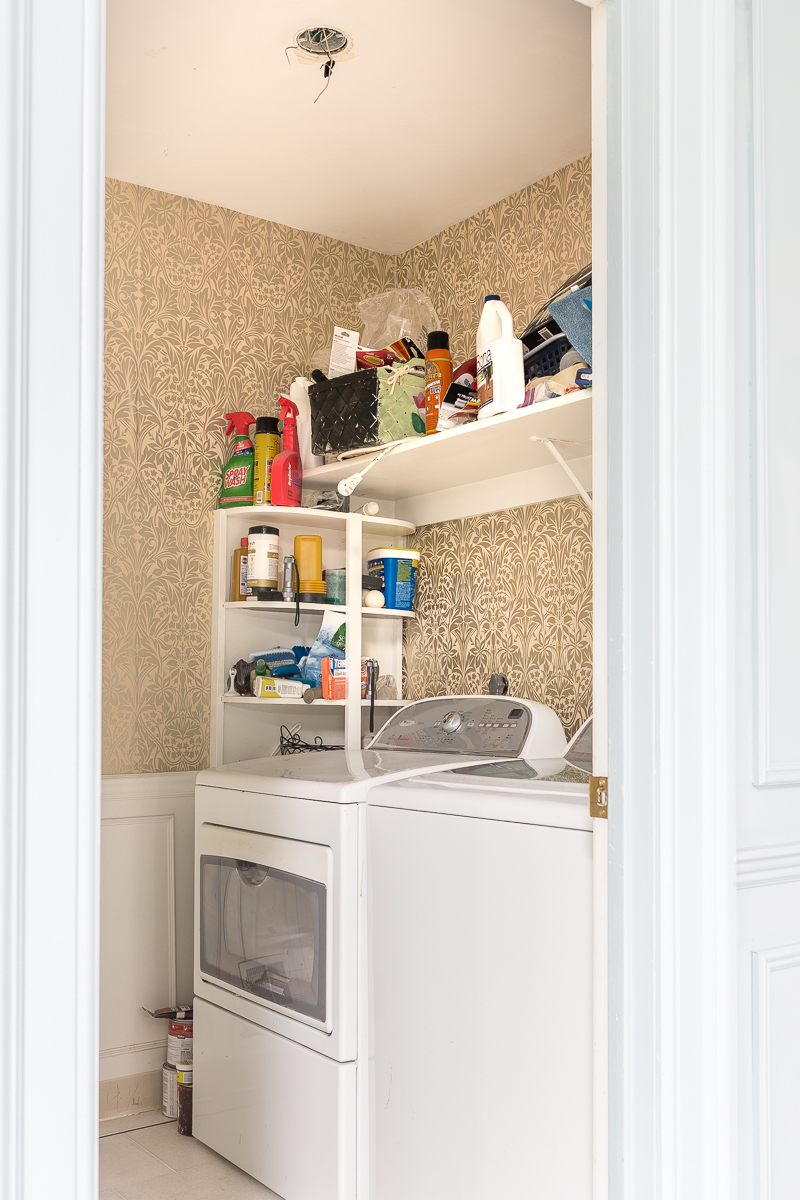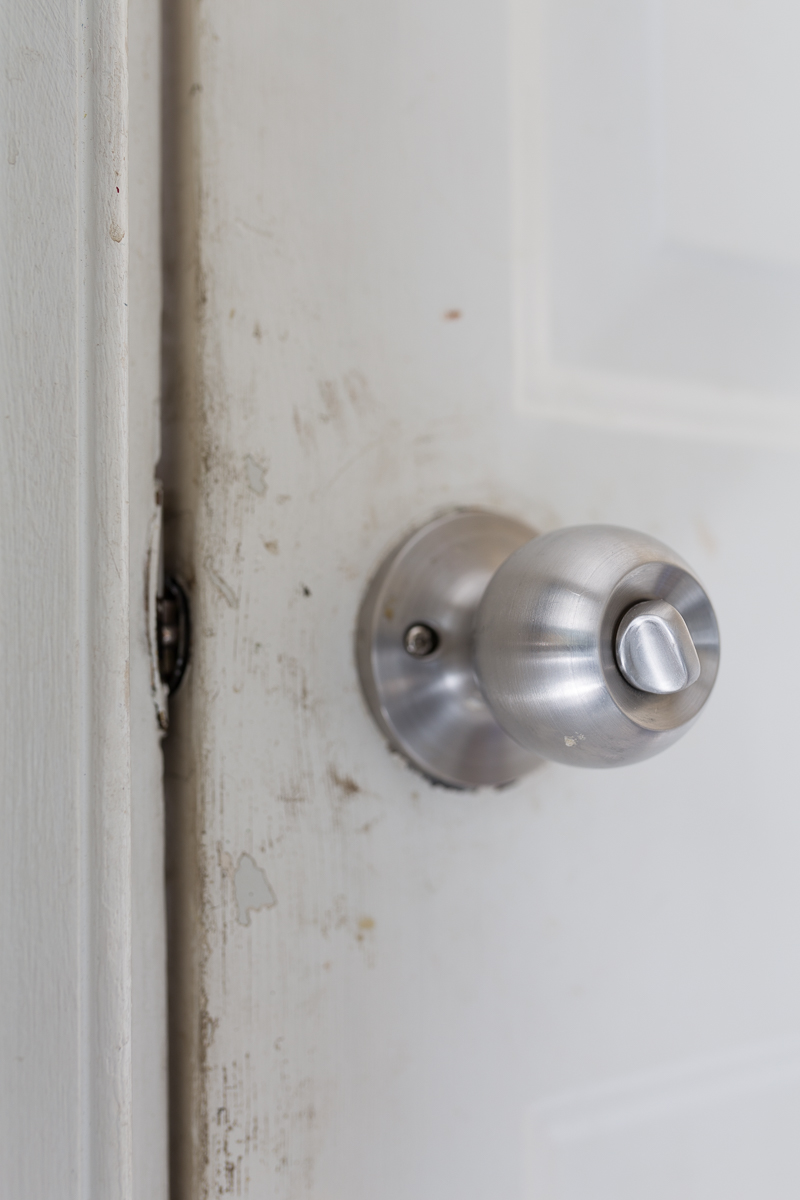 Note: the laundry room idea products are sponsored but the opinions are 100 percent my own.
While I am still waiting for the major elements in the room, I wanted to skip ahead and show you a few of the details that will (hopefully) add personality and function to the space.
Laundry Room Ideas #1: Hardware
You may have noticed the door hardware in the "before shot" above.  It was functional, but I knew it wouldn't work well in the new laundry room design.
Instead, I opted for an Emtek Hanover lever in black. I like how this timeless finish will pop against the blues, and and will anchor the metallic in the wallpaper.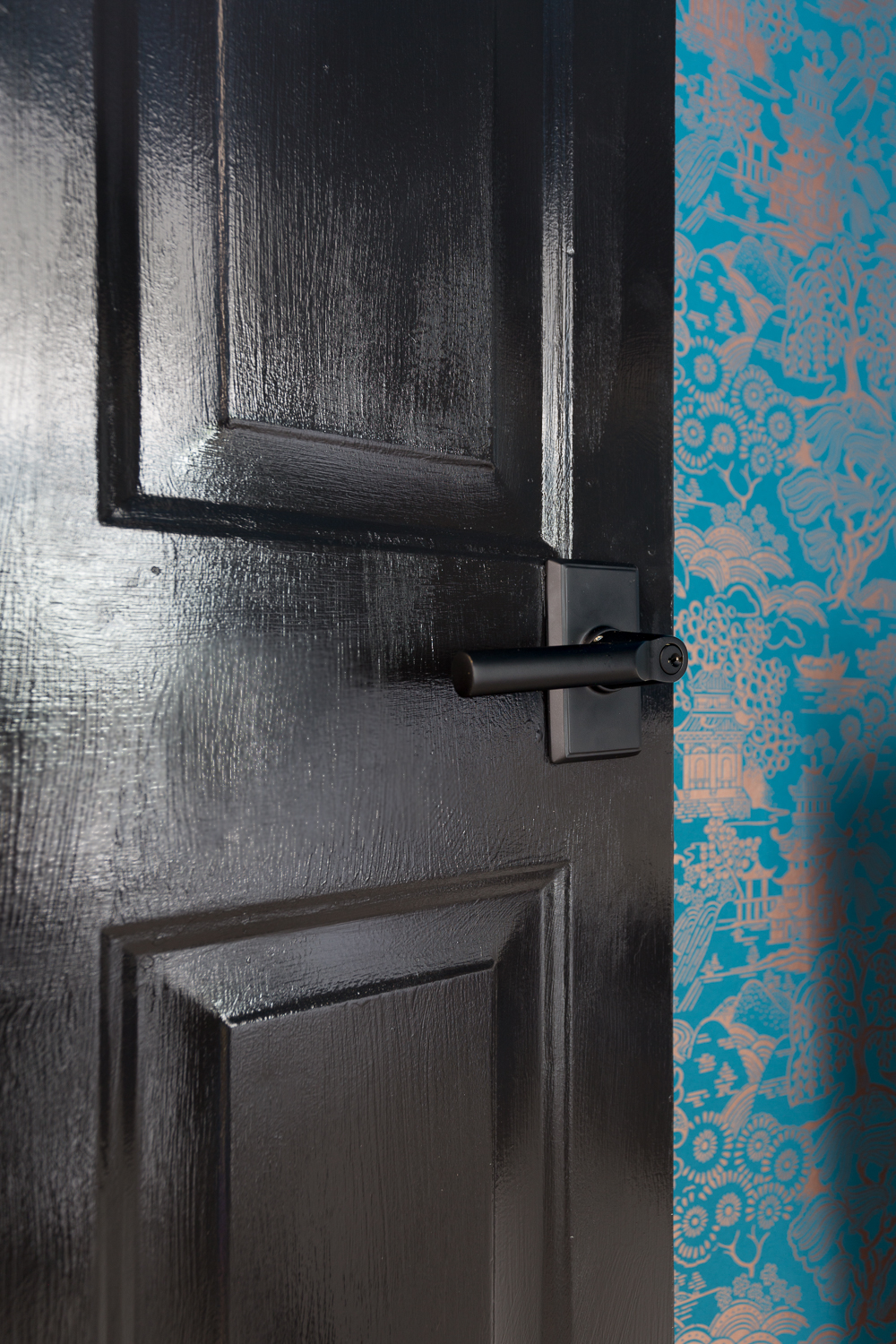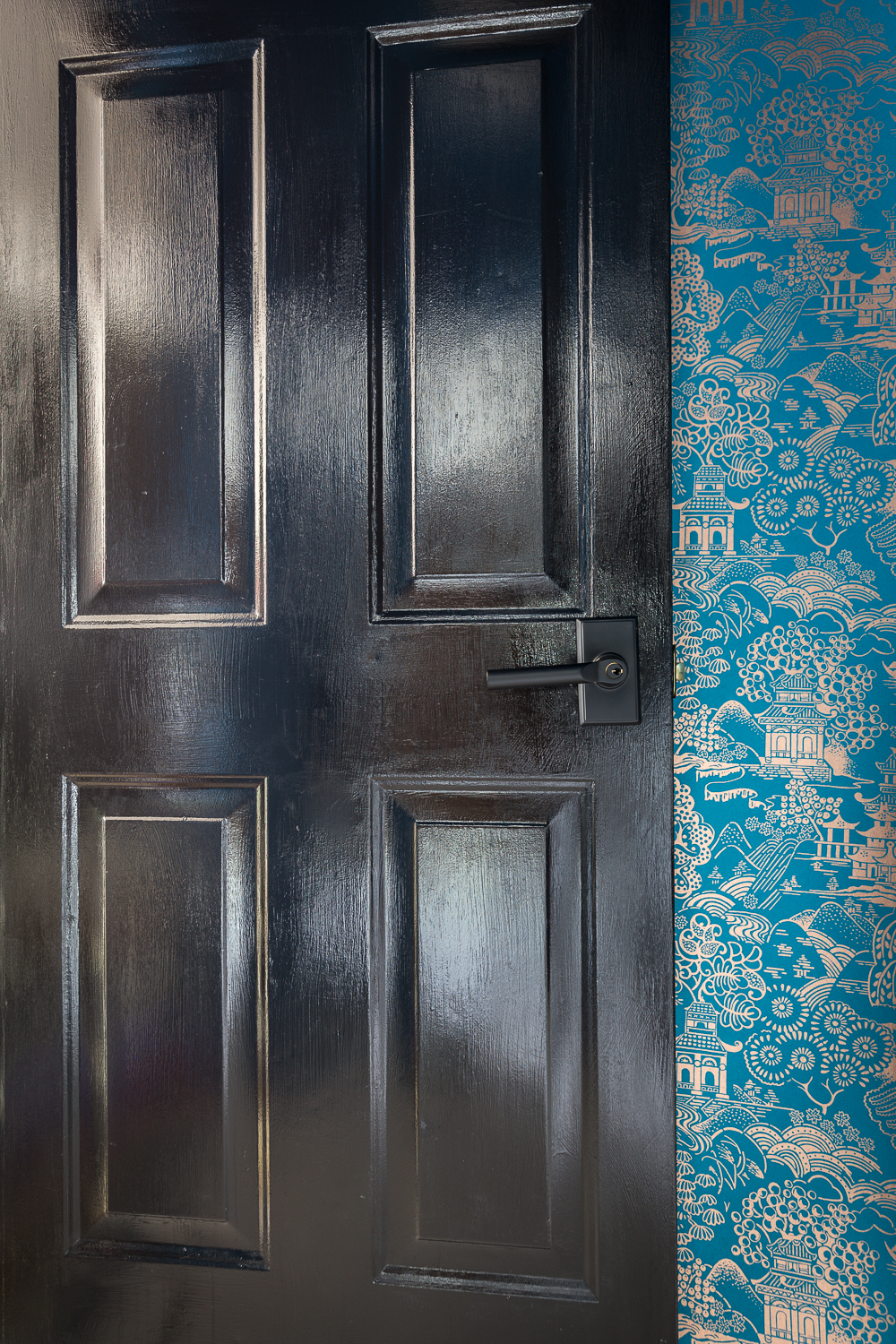 I can't wait to show you the Emtek Crystal T knobs.  Why did I pick this unique hardware?  Beyond being epicly attractice, the translucent qualities of these knobs serve a few purposes.  First, the subtle glimmer will give the eye a gorgeous place to land when close up, but also allow the eye to focus on sightlines leading directly to the art on the back wall.  In other terms, it helps the upper cabinets visually disappear in the room.  It is fun when your knobs are like a work of art.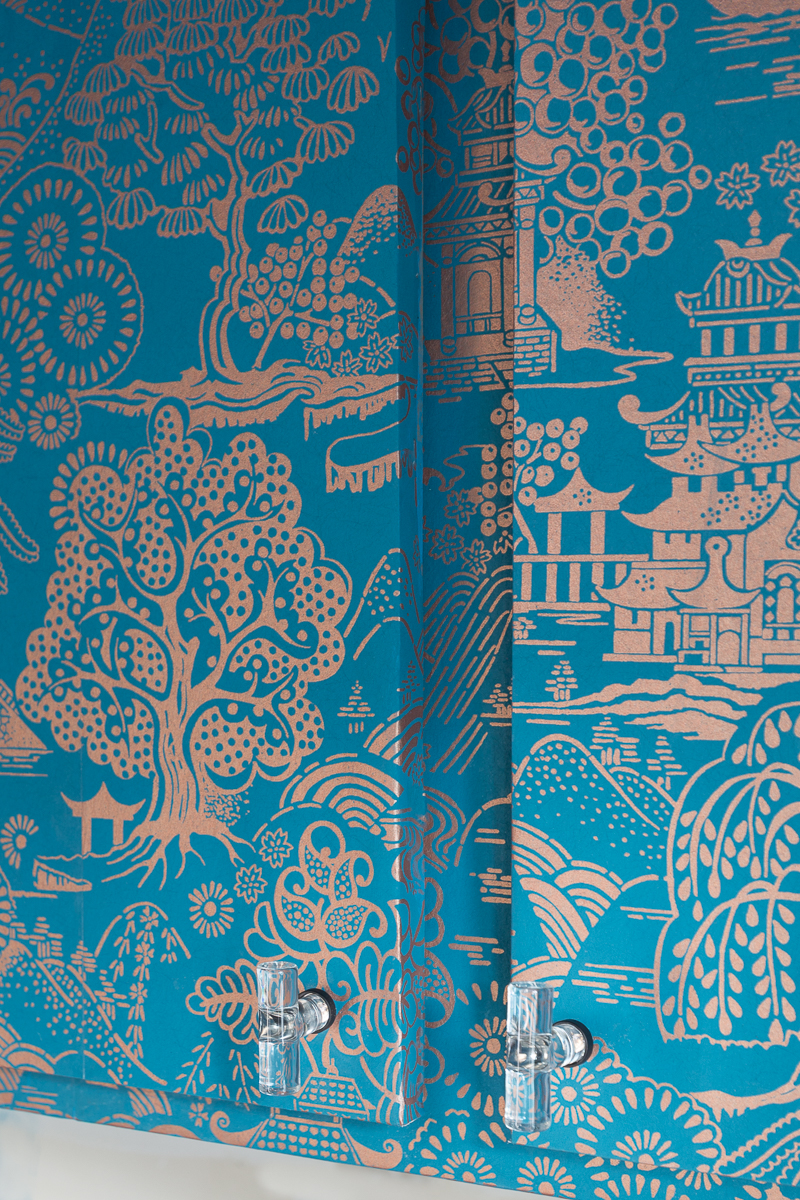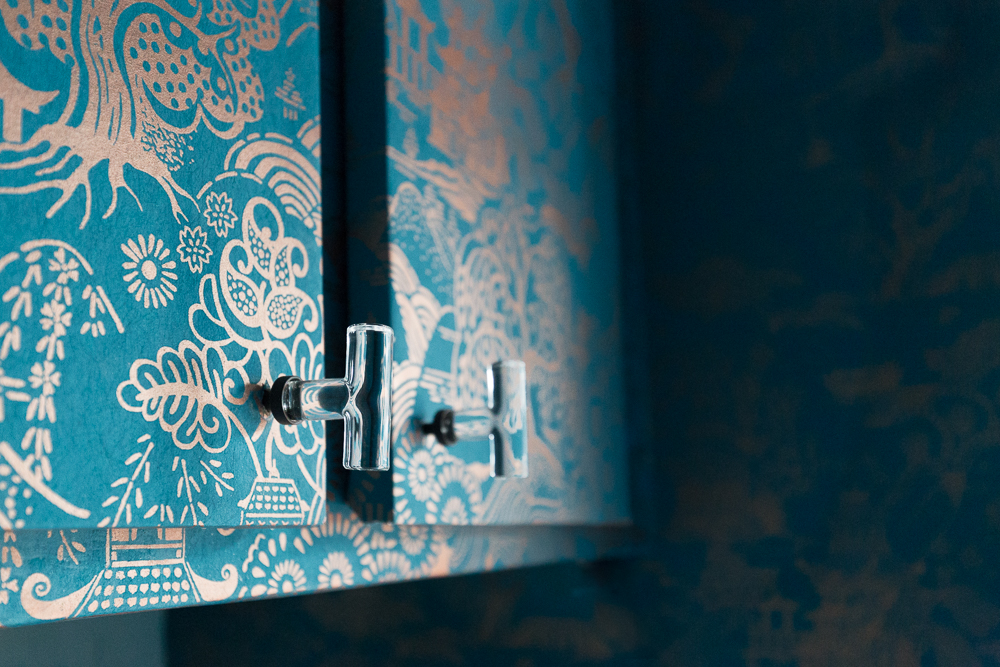 Laundry Room Ideas #2: Art
Speaking of art, even a very small space deserves some personality and quirk.  I don't want to ruin the surprise for all of us by hanging the art in laundry room before the big reveal, but I do want to highlight just how great this
Minted- She's Blooming Worth
 piece by Theresa Bear really is.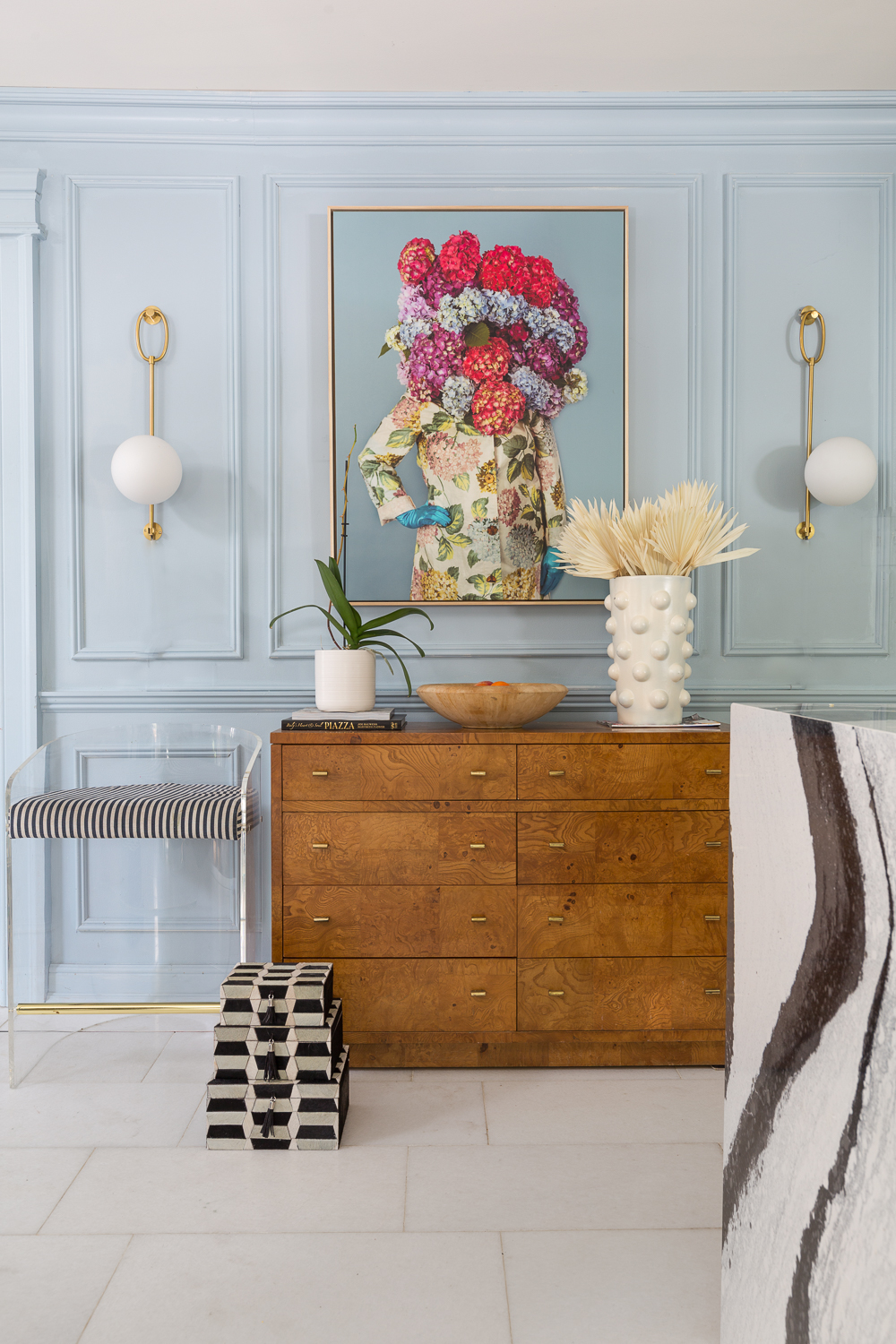 Laundry Room Ideas #3: Organizing
If you have been following me, then you know that I have been trying to create more aesthetic and functional closet and storage spaces.  Do they stay spotless after the reveal? No, but they are better than I started, and look awesome after I clean them up again.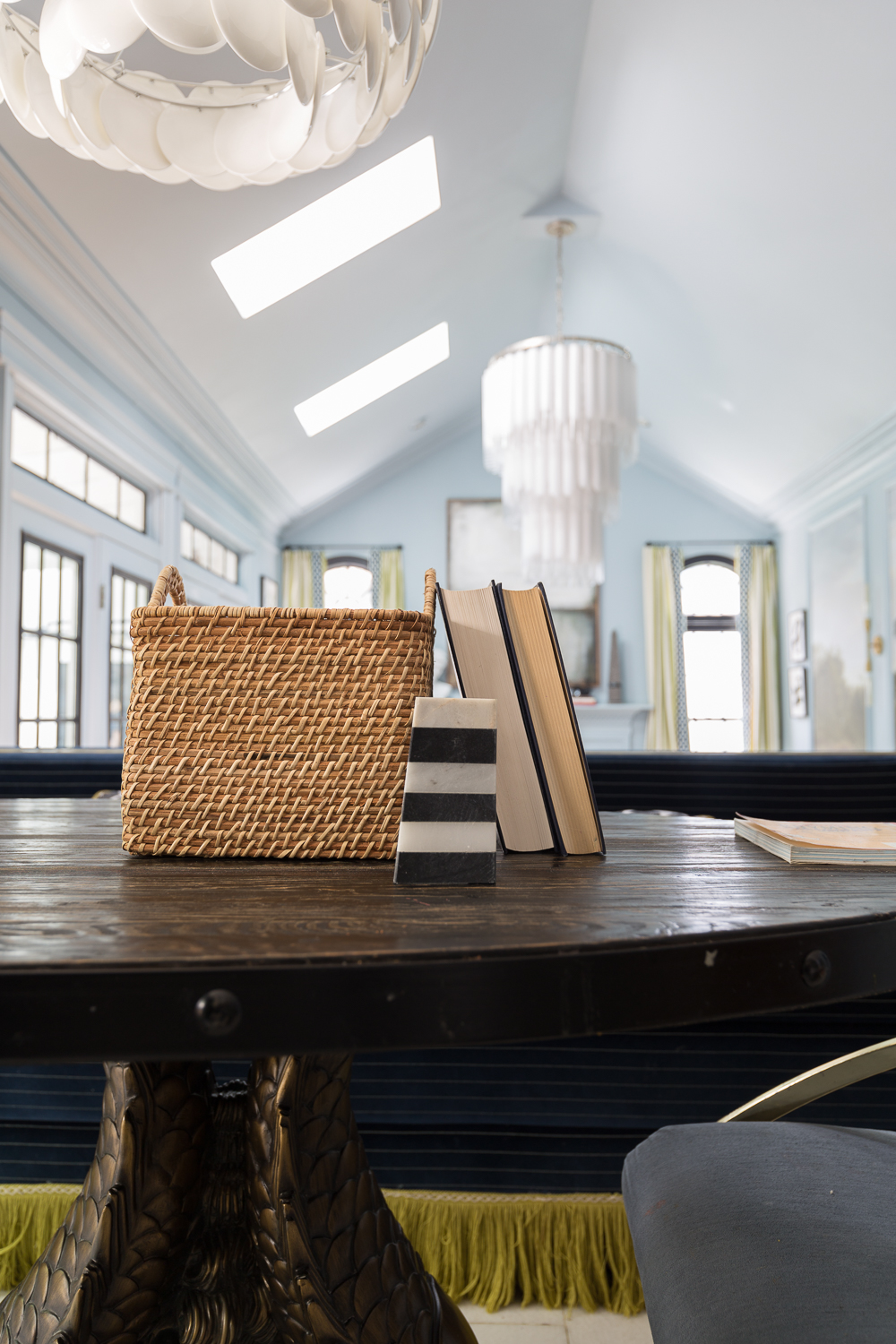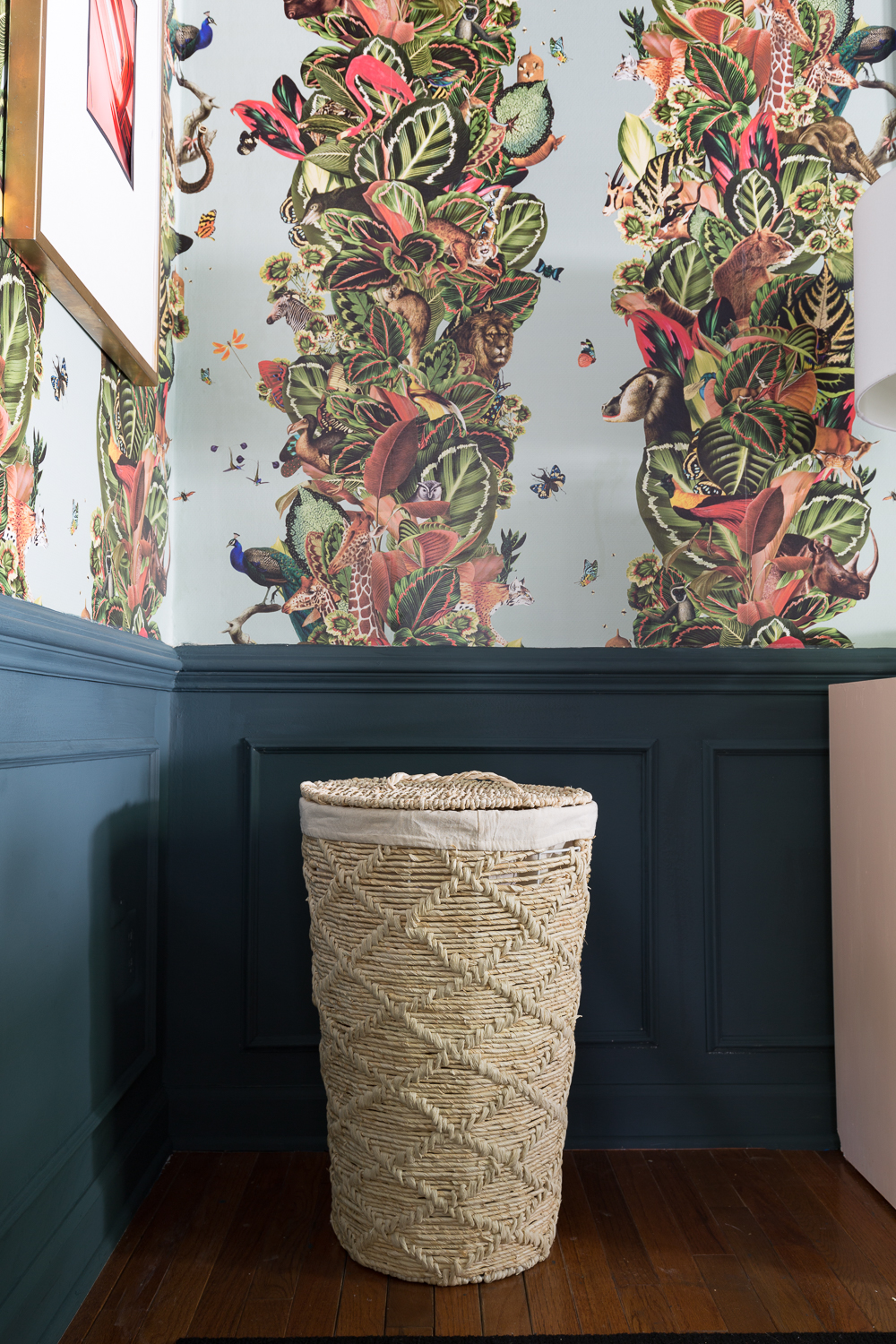 I just received this gorgeous Round Trellis Maize Hamper  from The Container Store.  I love a gorgeous piece that works really well.  The natural fiber and added texture will be a welcome addition to the laundry room and/or bedroom closet.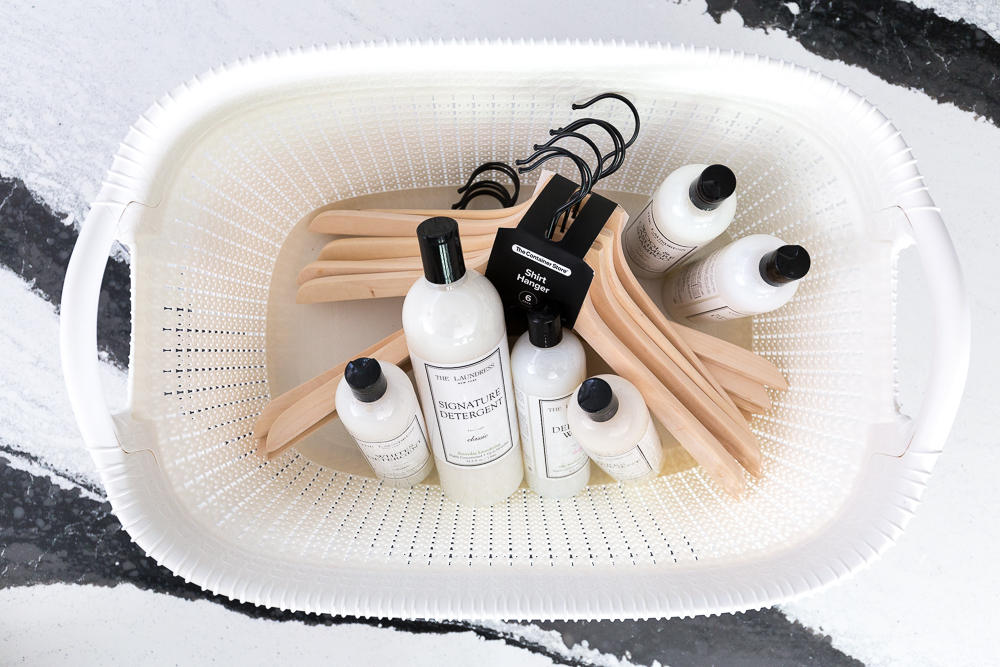 I also plan to use the other The Container Store items to keep organized and clean our clothes.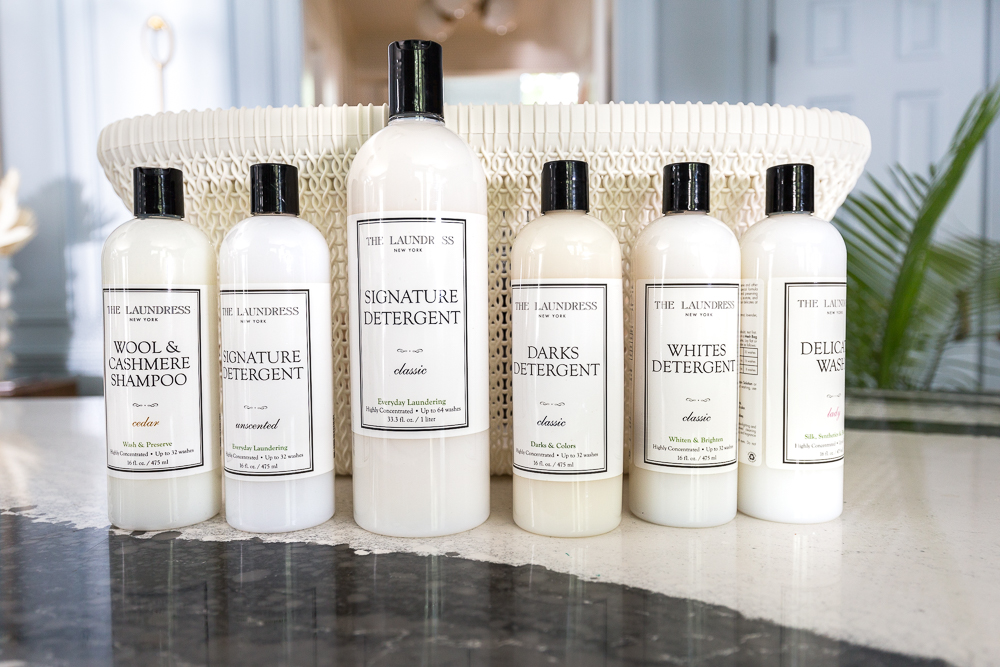 What's up next?  I'm waiting on the washer and dryer, but Richard is coming to rework the electical/plumbing, and build the washer and dryer surround .  After that, we can make great progress in here. We will need to build a surround for each of the units, and then it will be time to install the gorgeous Ruxley Cambria countertops.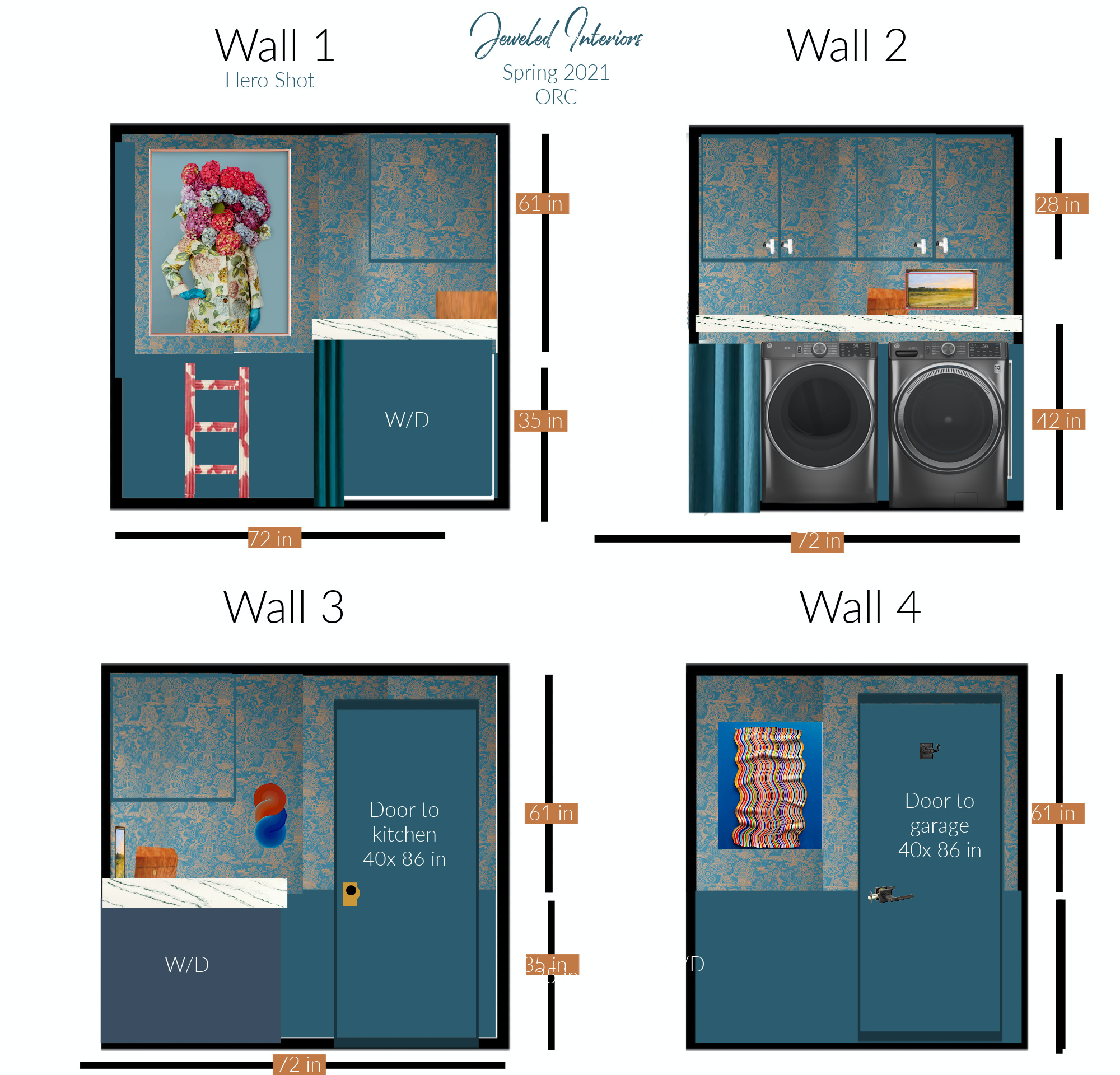 Jewel Box Laundry Room Sources
All of the products mentioned are sponsored or discounted but the opinions are 100% my own.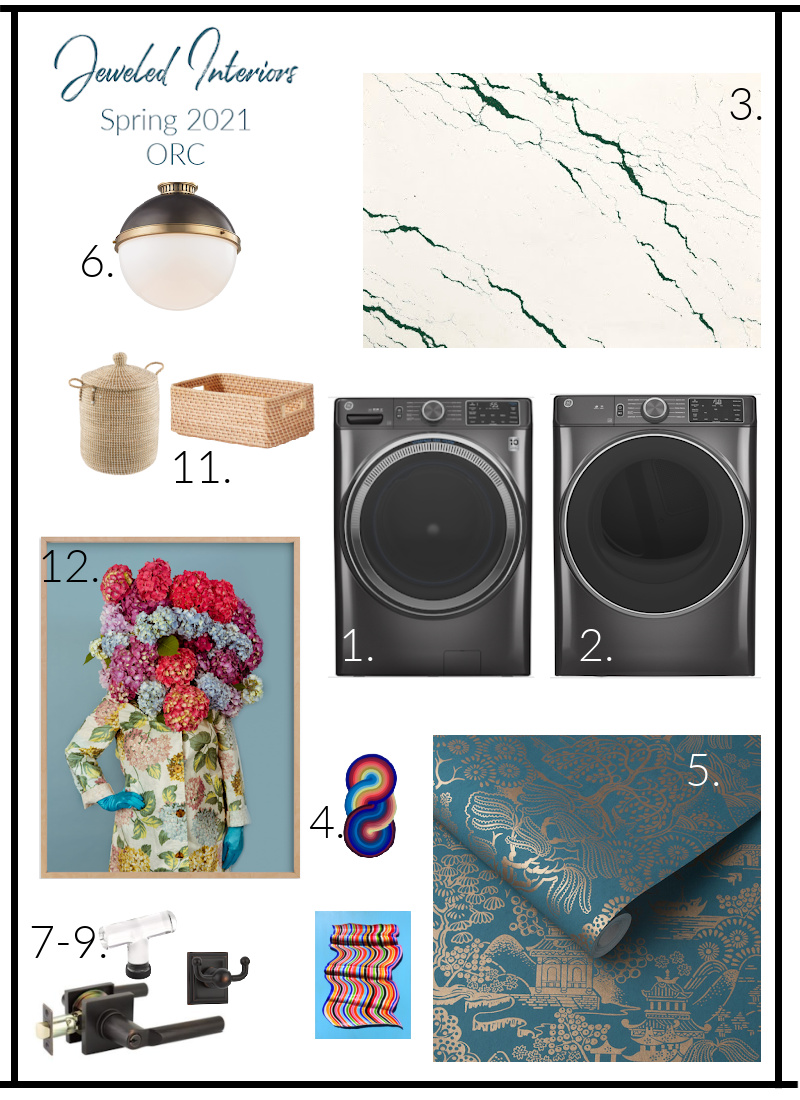 Thank you so very much for joining me on the Jeweled Interiors Spring 2021 One Room Challenge.  If you like what you see here don't forget come back and poke around a bit after the link-up.  Oh, and following me is fun too.  Check back each Thursday as I transform this space into a colorful, soulful, and glamorous abode.