Laundry Room Art and Cabinets 
Here we are in week 2 of the  Spring 2021 One Room Challenge. I have installed cabinets and collected some art for this space.  Warning, one of these topics is much less glamorous than the other ;)…See why below.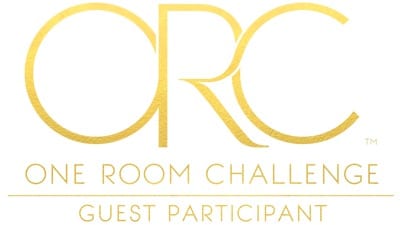 RETURN ON ART
Save 10% with Code JEWEL10 (some restrictions may apply)
The art was gifted, but the opinions are 100% my own.  I enjoyed learning about and supporting these artists.
At the bottom of the post you will see the current state of the laundry room.  It is FAR from photo worthy, but I still want to show you the fun art I've unboxed.  So, Instead of featuring it in my construction zone, I  have decided to show you how it looks in other areas of my home for now.
Both of these pieces are from Return on Art, which is an online art website chocked full of talented artists from around the world.  I enjoyed discovering new artists from Return on Art and was especially drawn to two pieces that resonated with me. Both evoked emotion and feel deeply applicable and symbolic to the trials we have faced the last year. Let me explain why: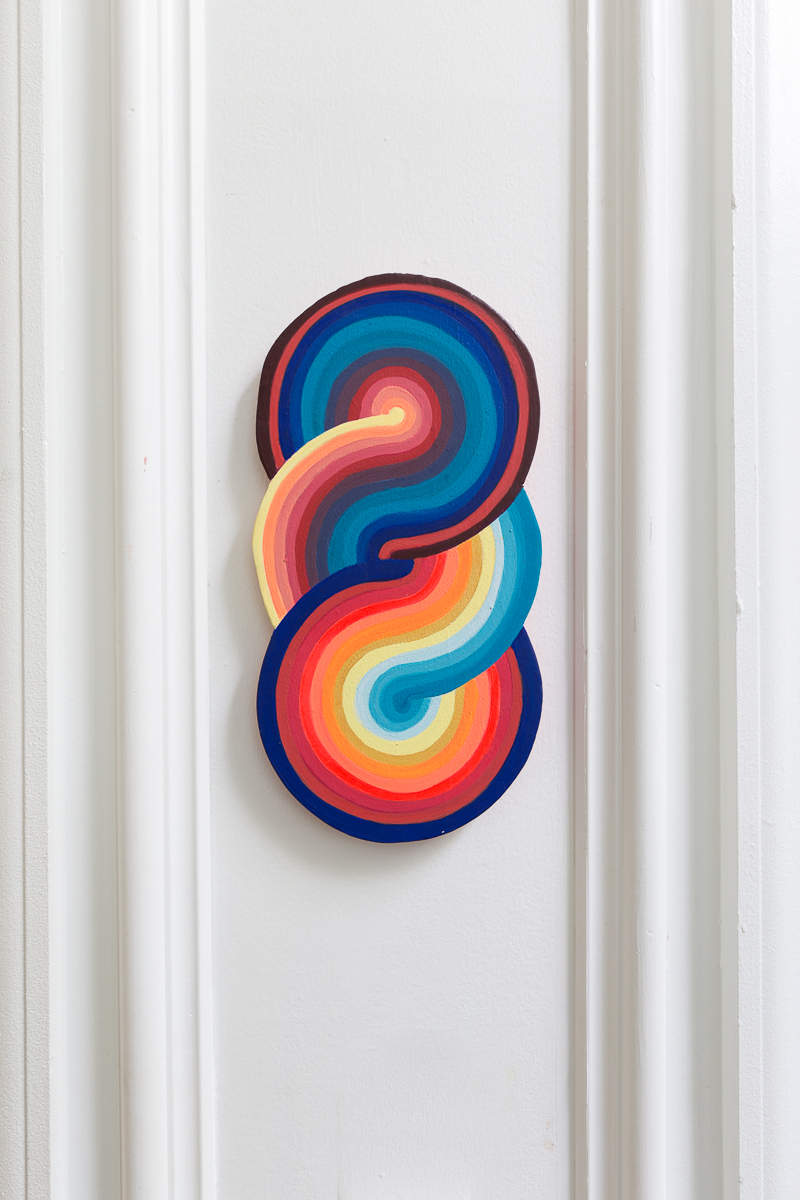 This first piece is by award winning French-Isreali Artist, Jessica Mortiz.  She describes her collection in this way:
"This complete series was made during lockdown. As I set up a table at home to create room for creativity and mindfulness, I was observing the influence of light and time. I started to paint, not knowing when I would be able to go out again. With of the absence of direct light, I worked with mirrors, dichroic cubes and artificial light sources. The main idea was to capture light at different times of day and interpret these moments with gestures of varying intensity and a dialogue between colors. Much like my own inner dialogue, some days the results were harmonious and some days they were filled with intensity. One of my color theories is about the addition of different colors and their interaction in response to the surface. Colors can have a completely different impact depending on the proportions in which they are used and their juxtaposition. My painting process is about reducing the gesture, by doing the same over and over, until it becomes a choreography, with the gesture as a ritual and a mindscape for both me and the viewer.
All these works are made from reclaimed wood, jig -sawed by hand. It is central to my practice to use sustainable materials and to encourage the art world and other creatives to be more sensitive to this subject." – Jessica Mortiz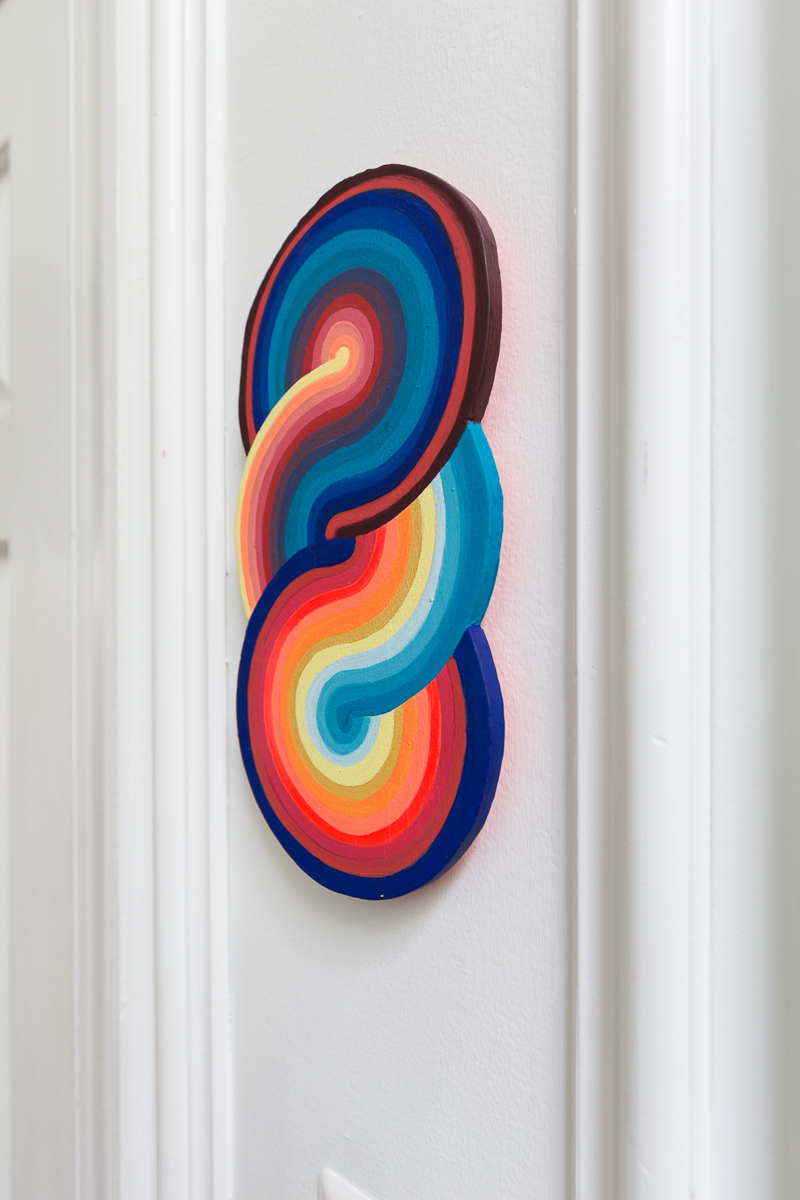 Once I read that, I knew I had to have a piece from this series.  Art should evoke emotion, and I wanted something that represented the shared worldwide experience that we have all been through during the "time-warp" of the last year.  I wanted a memento to help me think about the memories I made with my kids, the time that my husband nearly worked himself to death (maybe not so healthy), and the many new work opportunities that strangely developed during this time.  What did we learn?  What was that all for?  How did we grow and in what ways are we forever changed?  I still don't have all of the answers to these questions, but hope to with hindsight.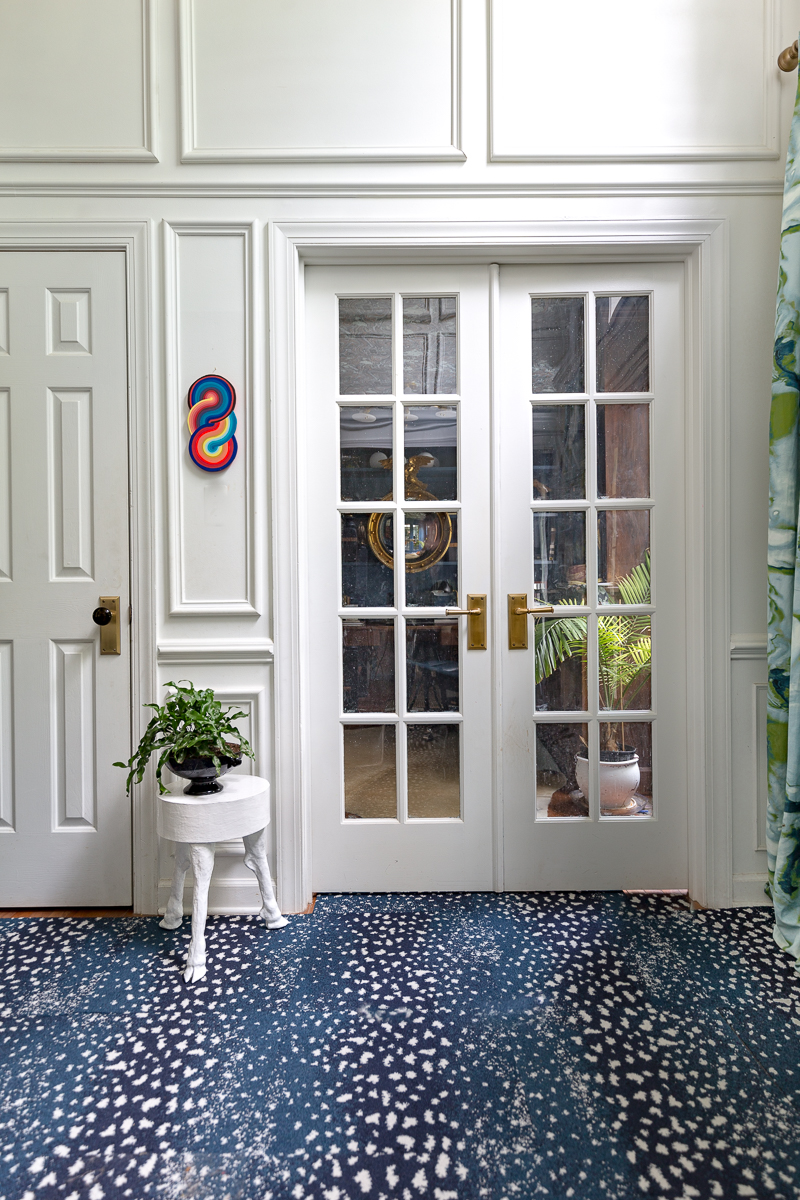 We were blessed to have been spared by the worst of the virus, so I think that, with time, our memories of quarantine will get rosier as we forget the inconvenience.  Either way, for better or for worse, I wanted a token to represent this period of our lives.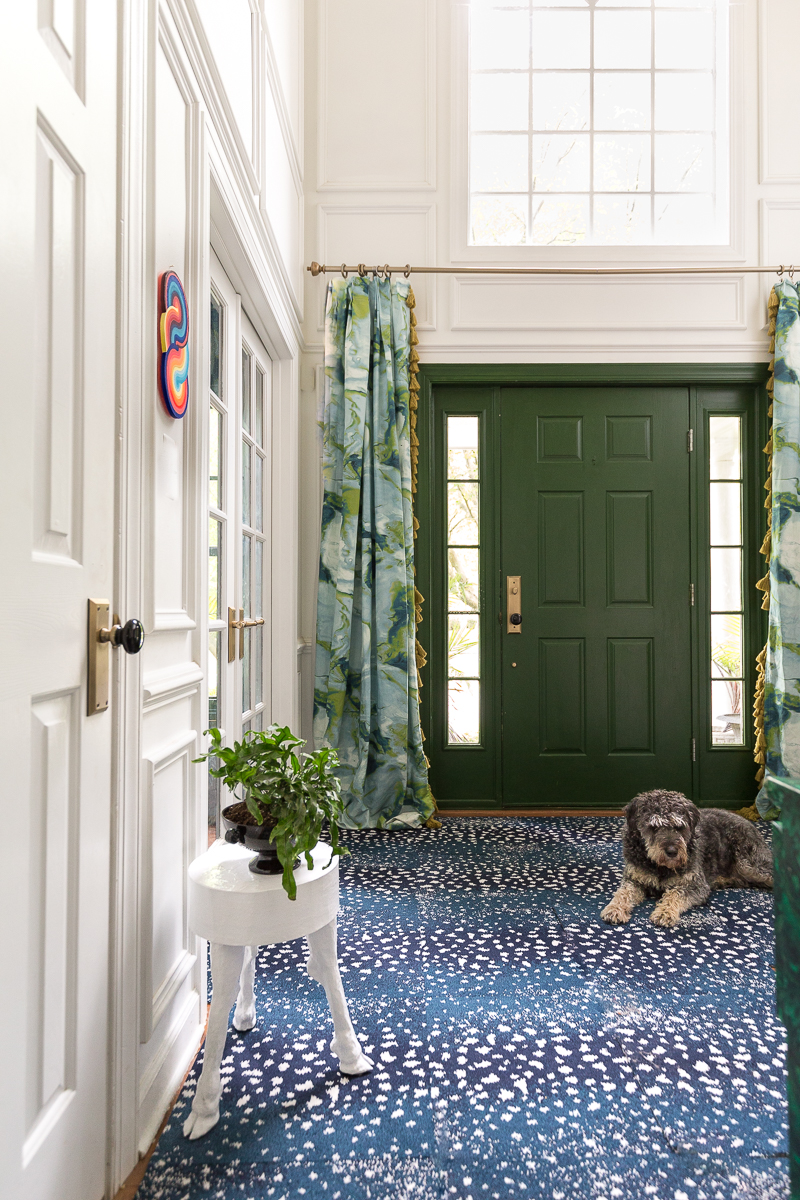 I also love that this piece was created with happy, almost obnoxious, colors that force you to give it attention, despite its diminutive size.  As an example, look how it holds its own, visually, in my entryway.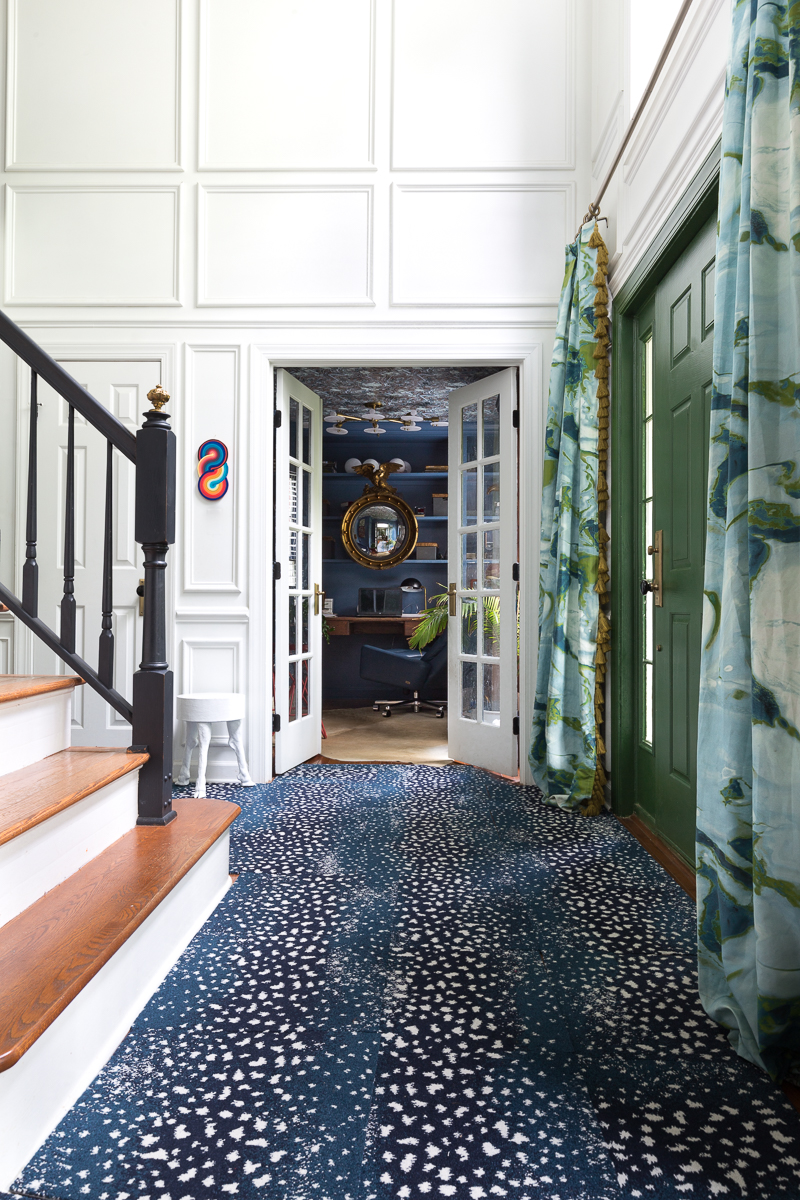 The second Artist I want to highlight is Derick Smith, whose work has been shown at solo exhibitions in New York, Munich and Dublin, group exhibitions in the U.K, U.S.A, Russia and is part of the Irish state art collection. He has also participated in several artist residencies in Dublin, Munich and France.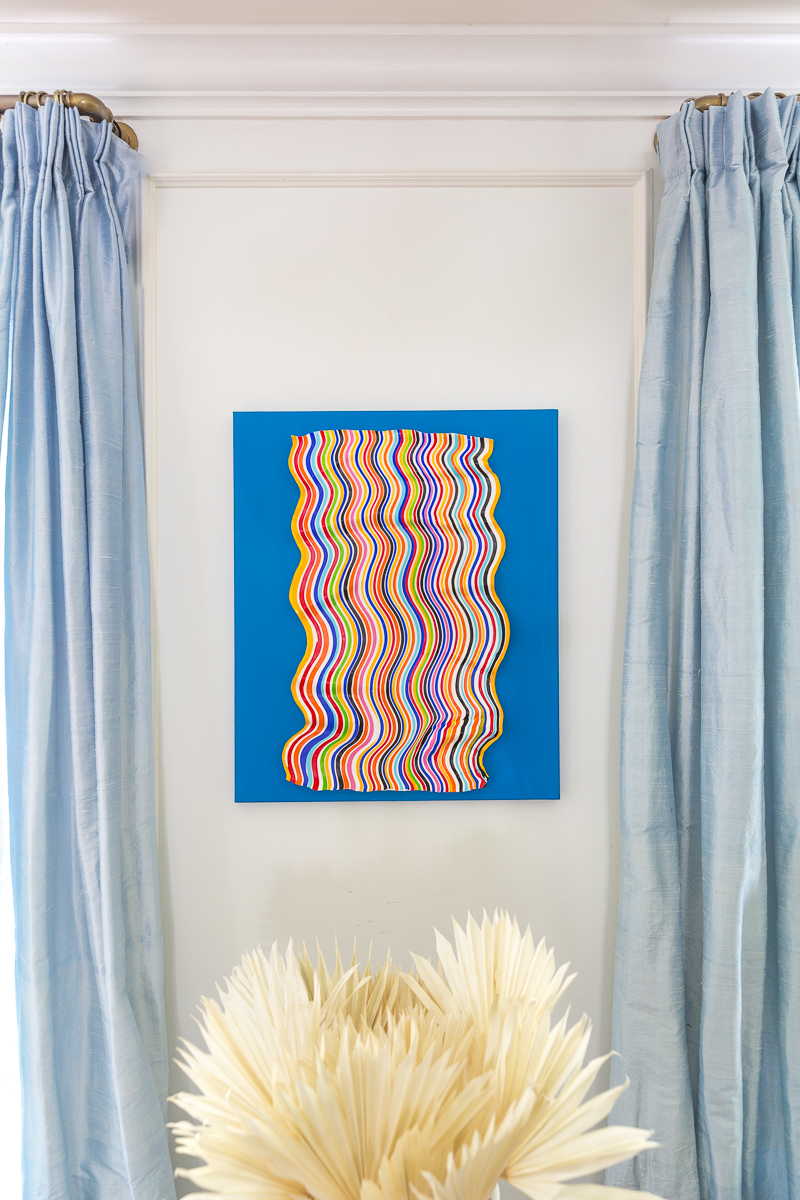 In my mind, I see this as a sister piece to the first.  While Jessica Mortiz's collection represents being stuck in time, I see Derick Smith's work as time and energy flowing and moving forward.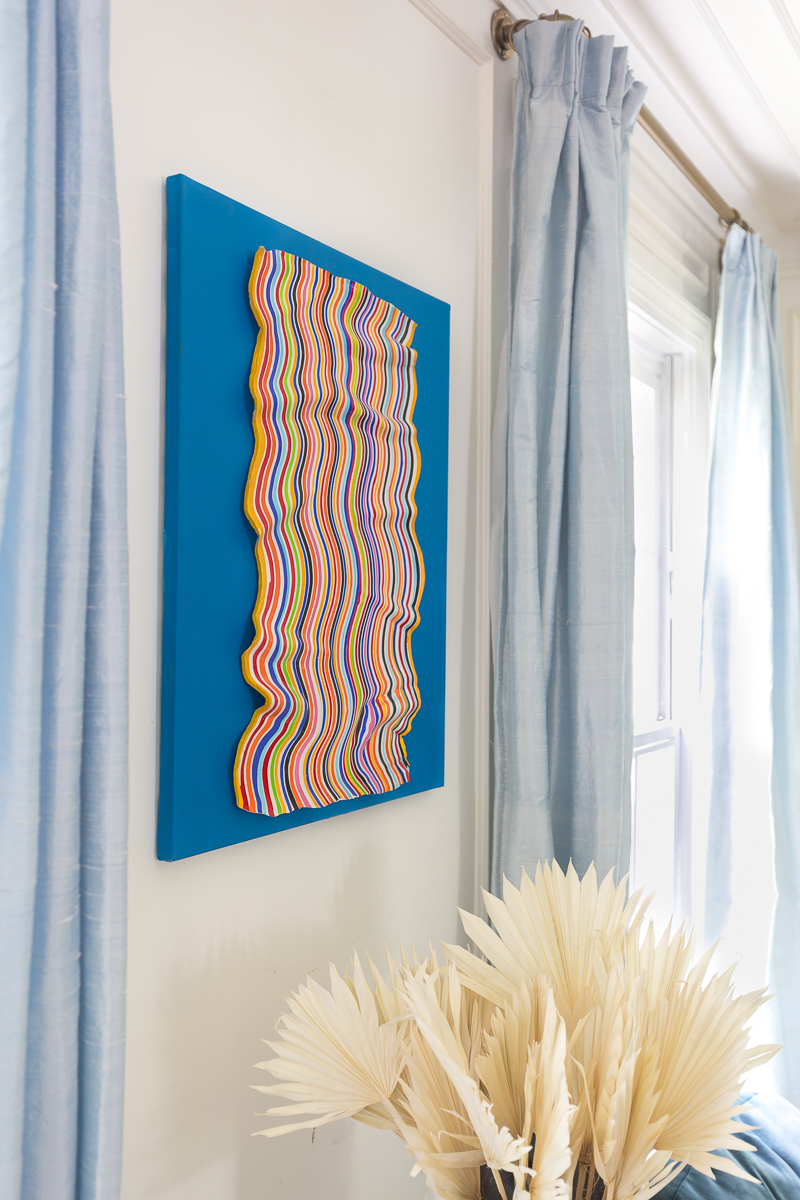 Why is that important to me?   I see this as a representation of our future.  Someday life will be vibrant, happy, colorful, and three dimensional again.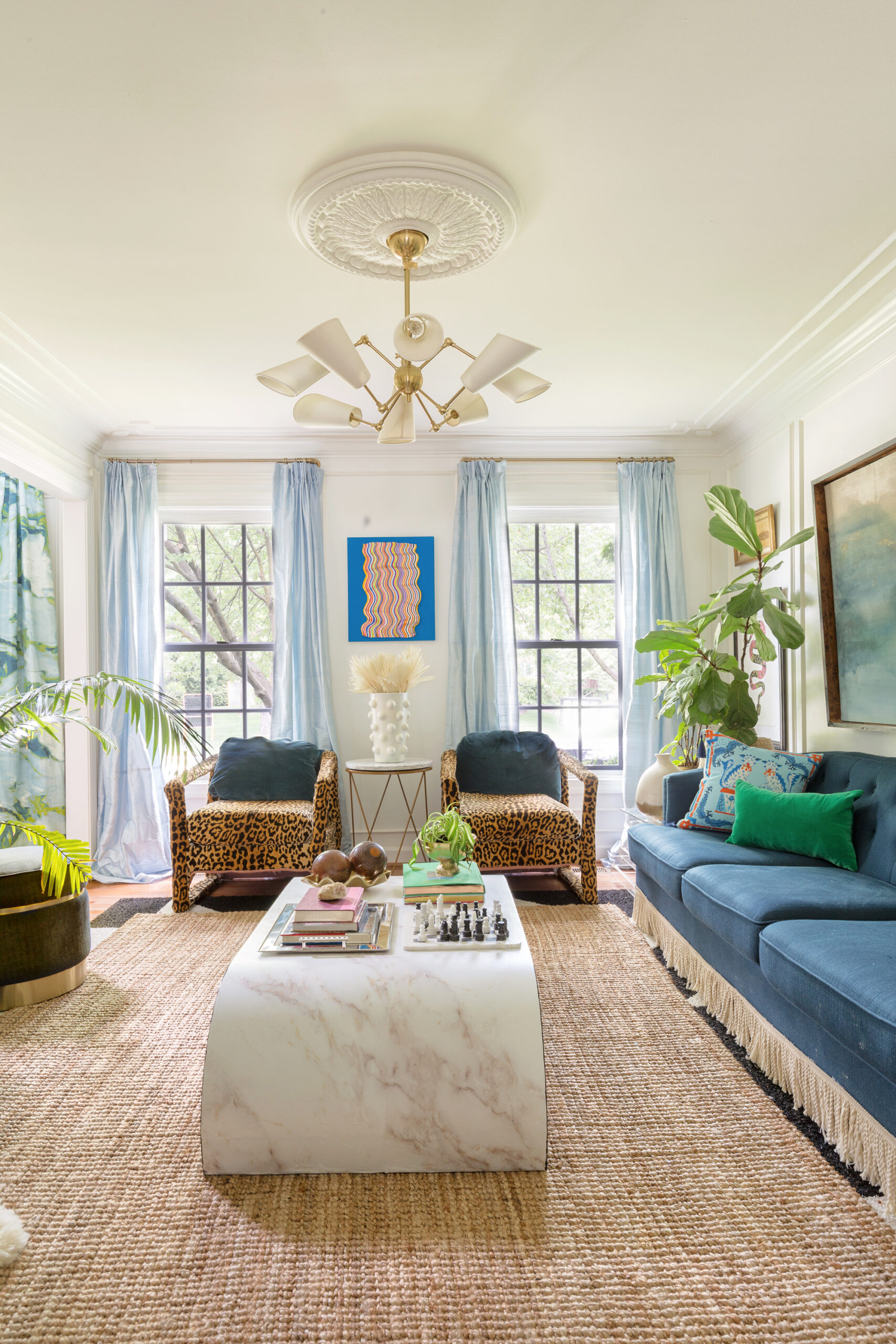 So, in a word, this piece represents "HOPE" for me.
These will be the stories I will be able to tell my children and grandchildren many years from now, when I pass both of these pieces on to them.  I love that art is a transferable investment that can last generations, especially when it represents such a meaningful time in history.
In other news, you may remember from last week that I use to have open shelving above our washer and dryer. Now, when you think of open shelving, you may imagine glorious IG images with styled trickets.  NO…I don't mean THAT kind of open shelving.  I'm refering to a load of cleaning supplies and other random junk barely perched on an open shelf.  Let's say that I am a CABINET type of girl.
You may look at these cabinets below and wonder if I have lost my marbles.  Lower cabinets used as uppers?  90's oak wood grain?  What is happening here?  Don't stress my friends, I have a plan and it is all under control.  I HOPE 😬.  Can you say wallpaper to the rescue?  I'll be using a technique that I used in my recent kitchen pantry update.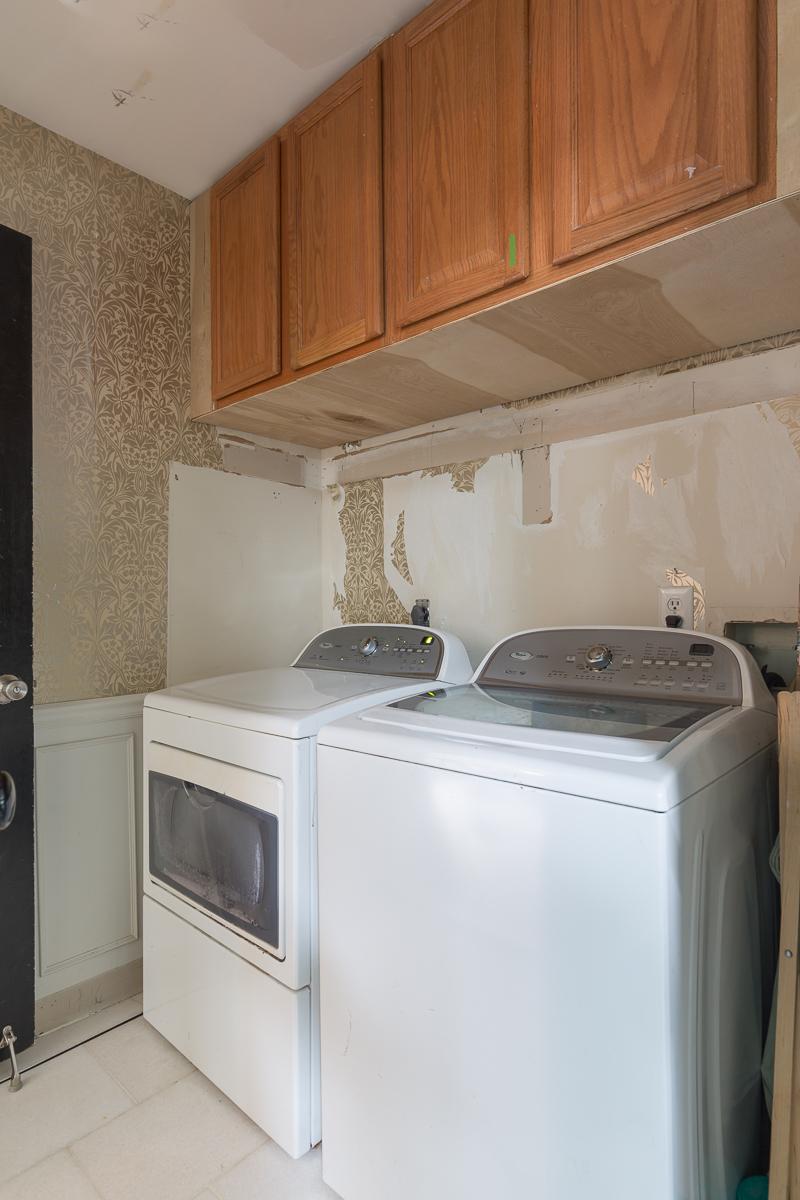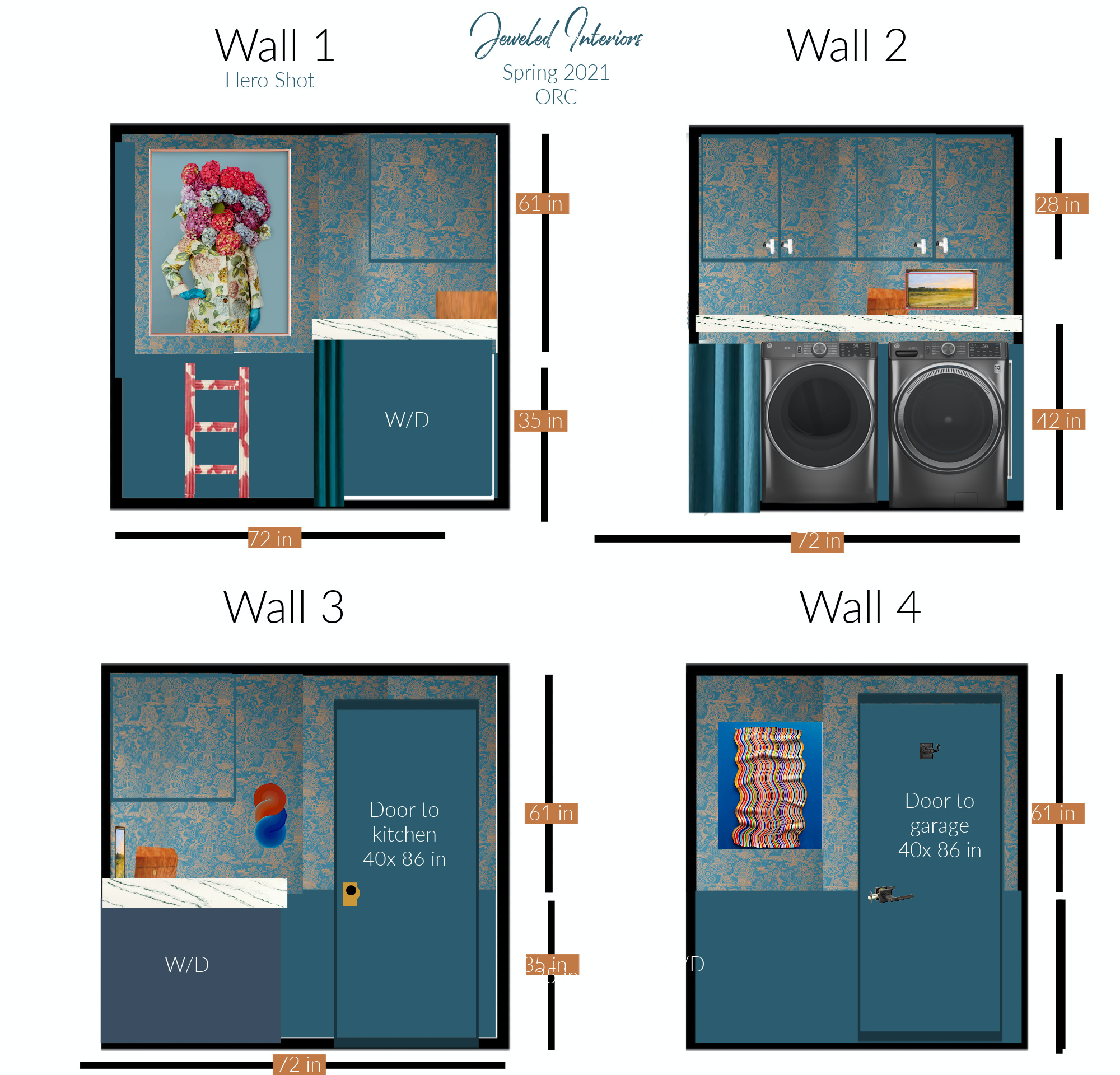 Jewel Box Laundry Room Sources
All of the products mentioned are sponsored or discounted but the opinions are 100% my own.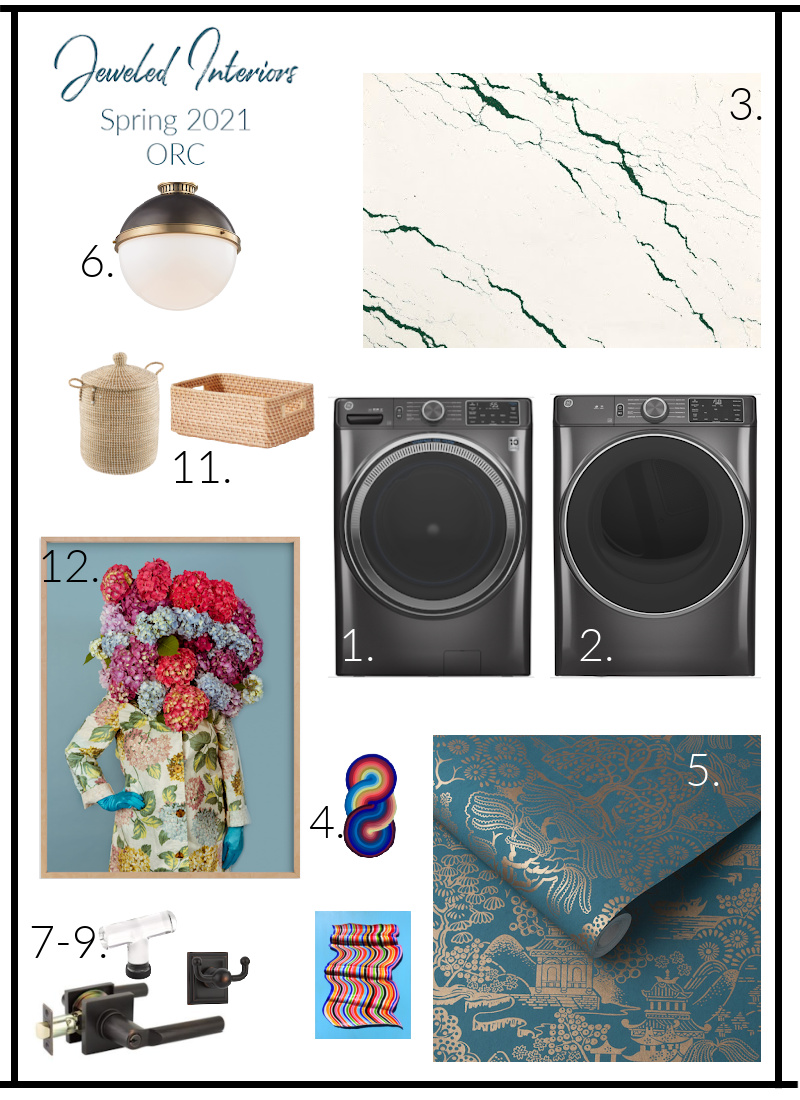 Thank you so very much for joining me on the Jeweled Interiors Spring 2021 One Room Challenge.  If you like what you see here don't forget come back and poke around a bit after the link-up.  Oh, and following me is fun too.  Check back each Thursday as I transform this space into a colorful, soulful, and glamorous abode.