It is hard for me to believe that two days from now we will be shooting a Chinoiserie Wallpaper dining room paradise in this space.  I think you will be nervous when you see a progress shot, because our wallpaper didn't get installed this week like we had hoped. Today I'd like to take an opportunity to share my vision for the design plan, any maybe let you sweat some bullets when you see the current state of things.
The concept of chinoiserie wallpaper in a dining room is certainly nothing unique, but we hope to add some eclectic twists to personalize this space for my clients.  PS-  They are throwing a party here on Thursday, so this room REALLY needs to be done ASAP.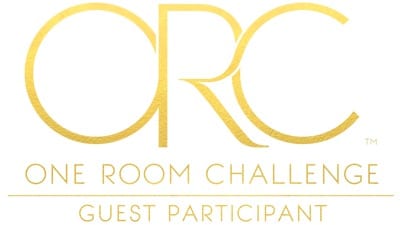 In case you missed it, this room is being completed as part of the One Room Challenge.  Thanks to Linda for her massive organizational effort of this event, and I can't wait to see the reveals at the end of the 8 weeks.
Even more fun? Apartment Therapy  is the media sponsor this season.
Brace yourselves…This picture is not for the faint of heart!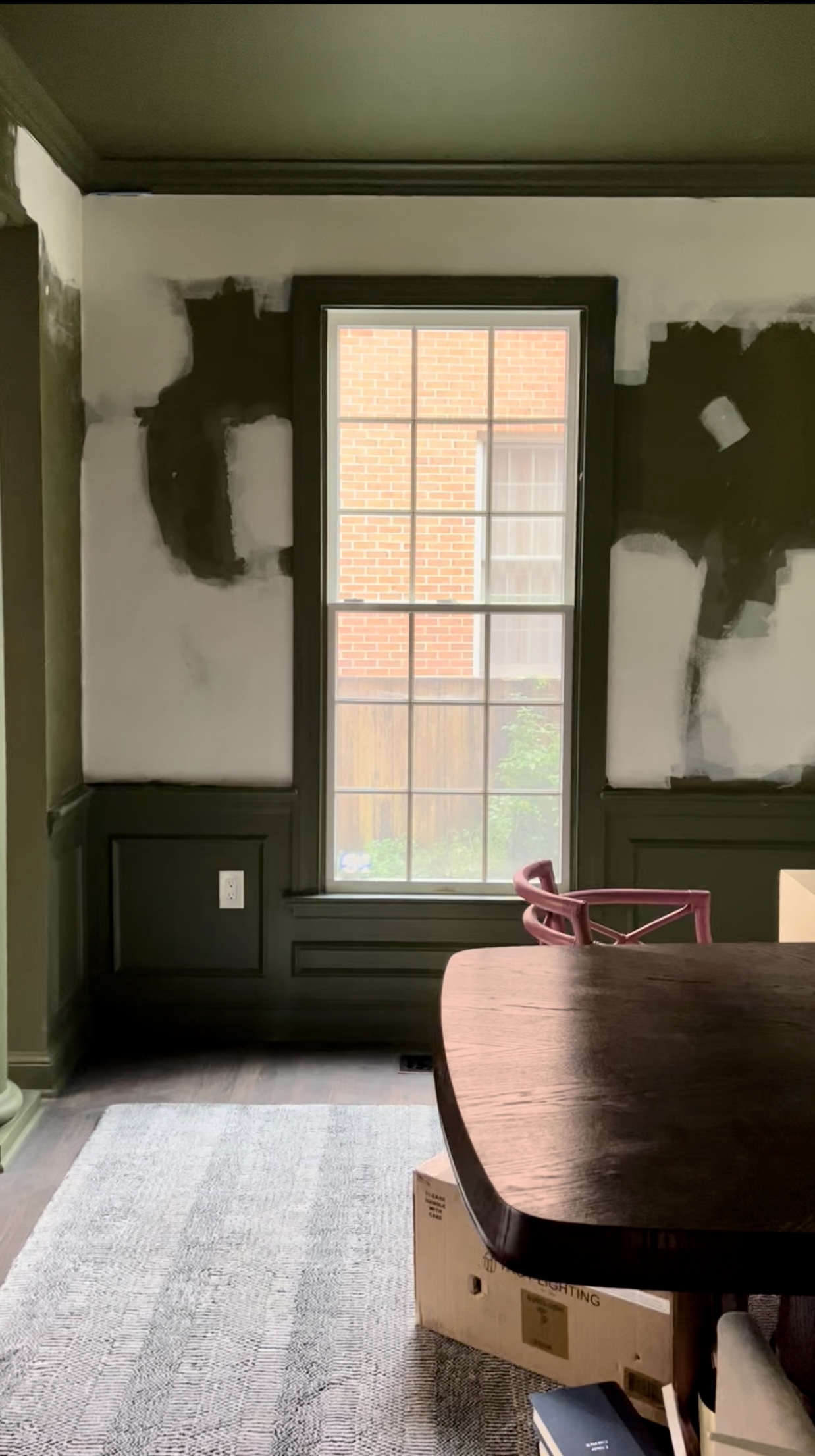 Two days…Are you nervous for me?  While I agree that the timeline is not what I was hoping for, things aren't quite as dire as they may look.  We actually have a lot going for us here.  First of all, the electrical is all set to go and the installer will be here in the morning with wallpaper paste in hand. Secondly, drapes are made, art is ready, and all of the styling elements are purchased.  Once the installers hang the lovely wallpaper, it is a race to the finish.  With the exception of framing some antique newspapers in the living room, every detail has largely been delivered on site, and it is just a matter of execution.
We will be installing Milton and King's Plum Blossom wallpaper.  This choice will be absolutely lovely AND has sentimental value.  Here in the heart of the Nation's Capitol we have an affinity for delicate pink flowering trees.  Technically buds ours are Cherry Blossom's but I struggle to see the difference.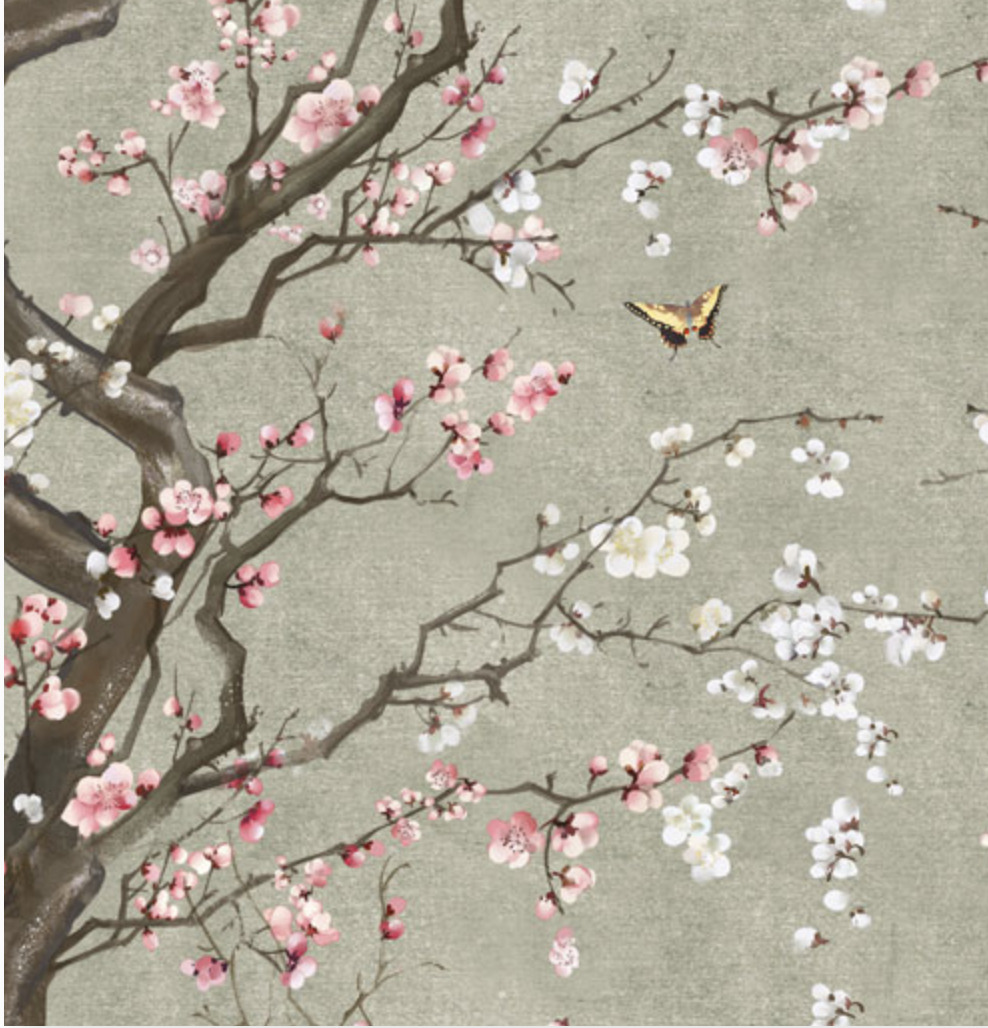 Photo cred: Milton and King 
When I presented this wallpaper to my clients, they not only felt an immediate attachment to the fact that their city explodes with blossoms every March/April.  They especially like that this blossom repeat was executed so well.  The scale of each column is perfect and will draw the eye upwards. Simultaneously,  each little detail was beautifully drawn and the colorway is a lovely balance between masculine and feminine.  I'm really looking forward to the install!
I've used Milton and King before, and loved it.  In fact my current dining room wallpaper sports the Viva Tropicana.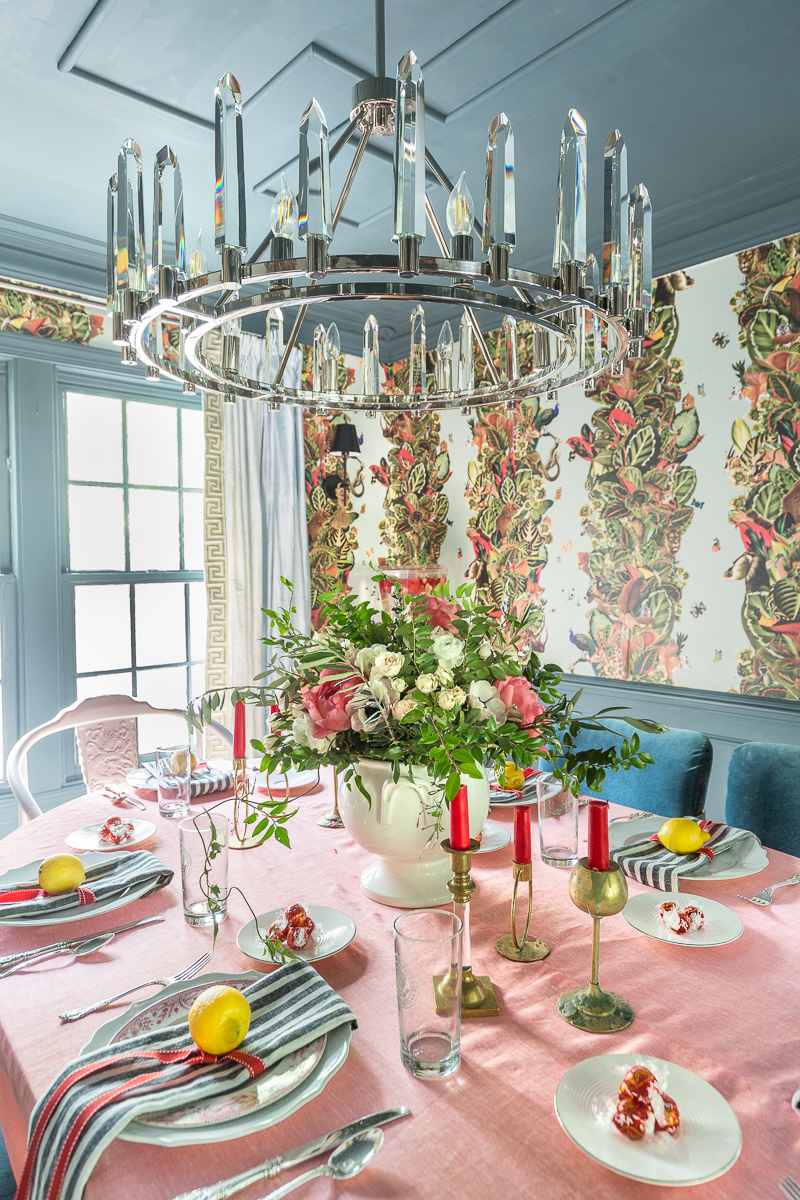 Chinoiserie wallpaper in a dining room is such a classic choice, but this client was looking for a fresh take on the original concept.  So instead of styling with tradtional elements, we are refreshing the space with modern lighting, furniture, and art.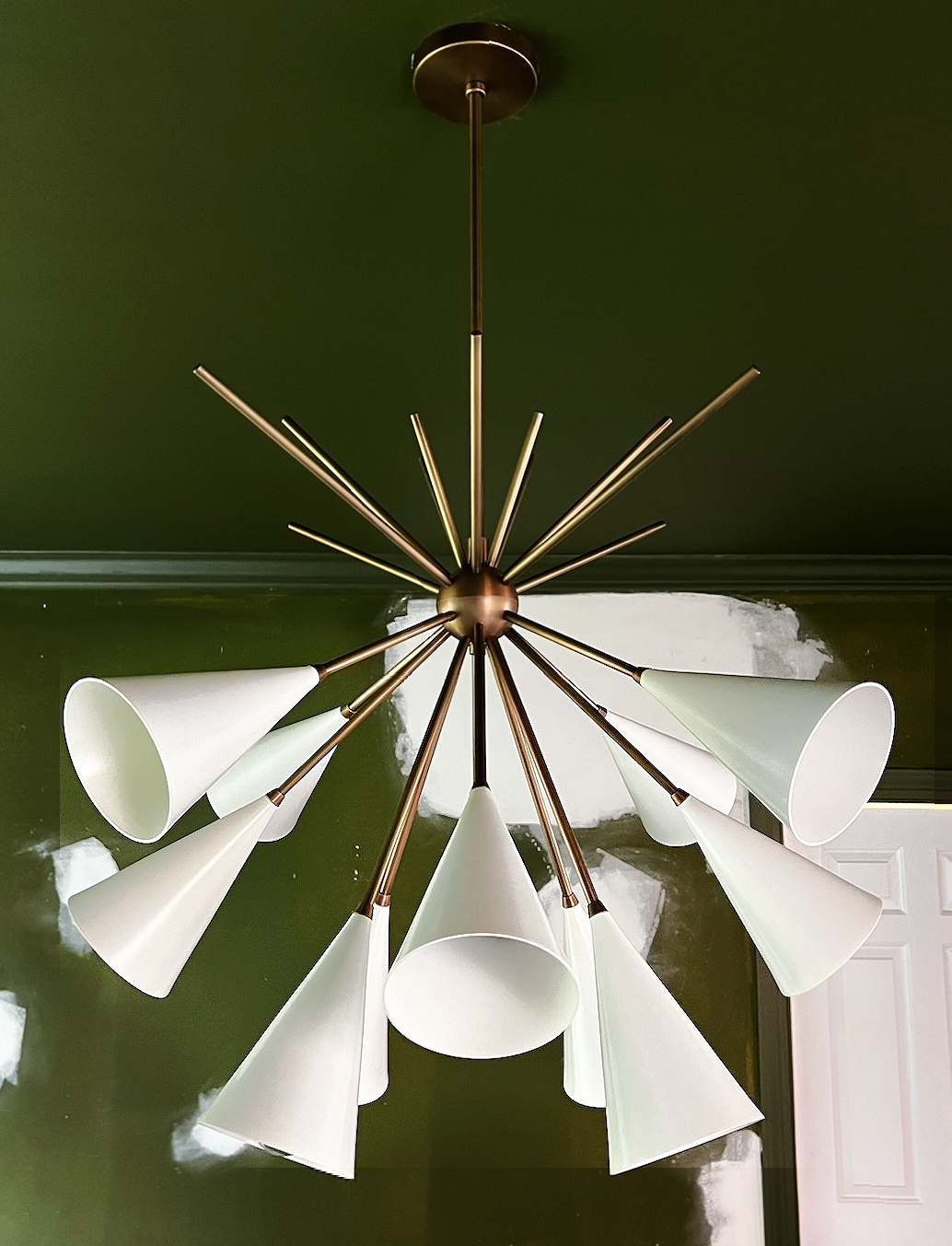 We got this GORGEOUS chandelier installed this week and I am smitten!
Stay tuned to my IG stories tomorrow as we put on our racing shoes and sprint to the finish over the next two days. Let's do this!