Fall 2022 ORC Reveal- For Now
Let me tell it to you straight.  My ORC space is NEARLY done, but is still missing some critical elements.  My client's contractor ran into some subcontractor issues, all of which is frustrating, but beyond my control.  Let me tell you though, I am not a quitter.  In an effort to officially complete the One Room Challenge I am posting some before and progress shots of where we are at.  I have been assured that the wallpaper, drapes, and art will all be installed by Tuesday evening and my client's guest will not arrive until Thursday…So Thanksgiving Eve I will be staging and shooting the room in completion.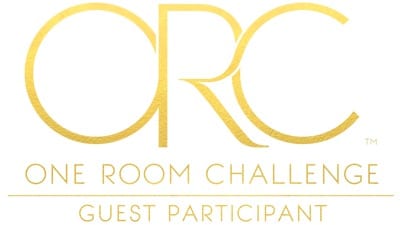 In case you missed it, this room is being completed as part of the One Room Challenge.  Thanks to Linda for her massive organizational effort of this event, and I am enjoying the beautiful reveals.
Even more fun? Apartment Therapy  is the media sponsor this season.
You may remember this blank canvas of a space that we started with in this home.
Dining Room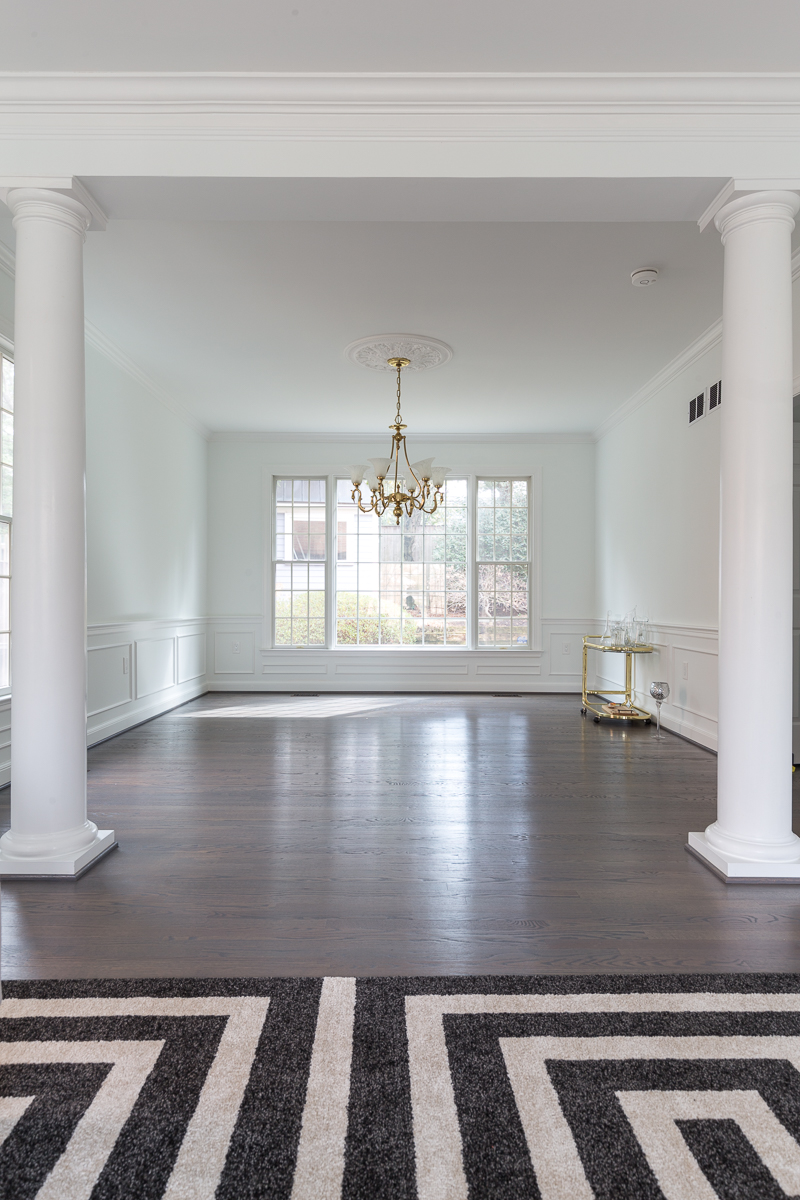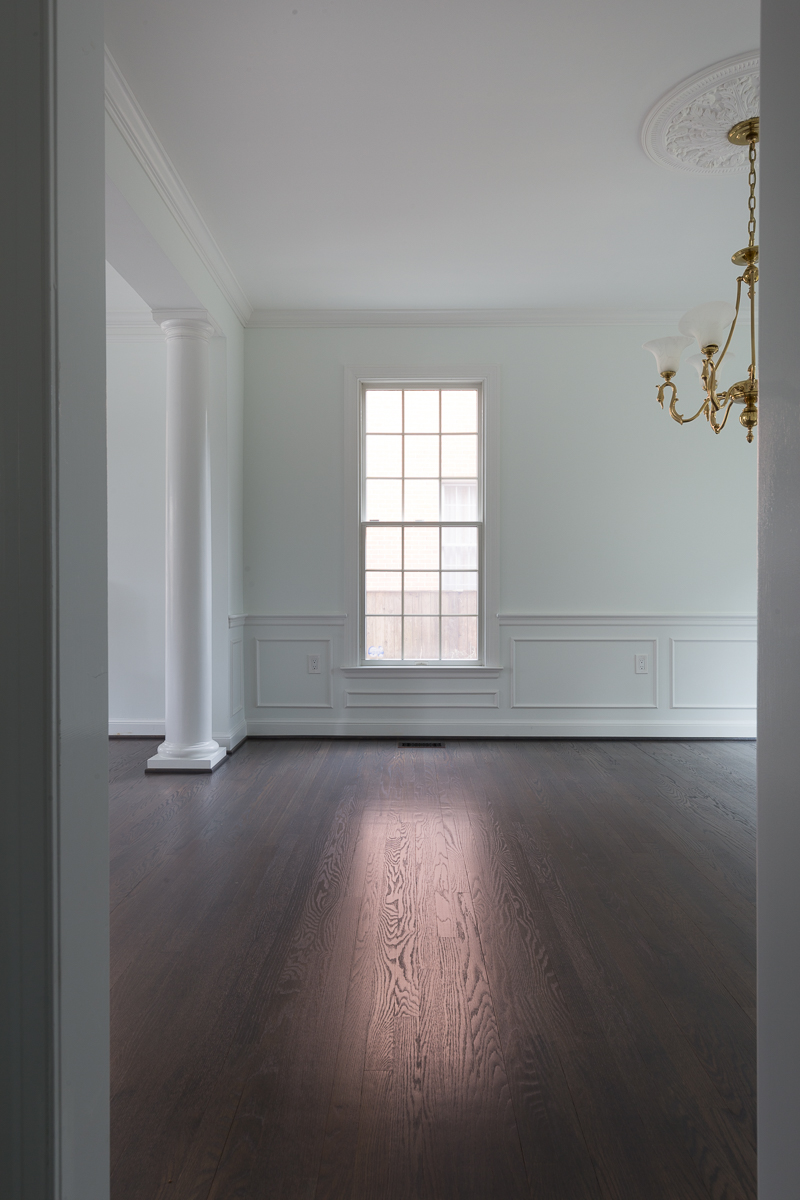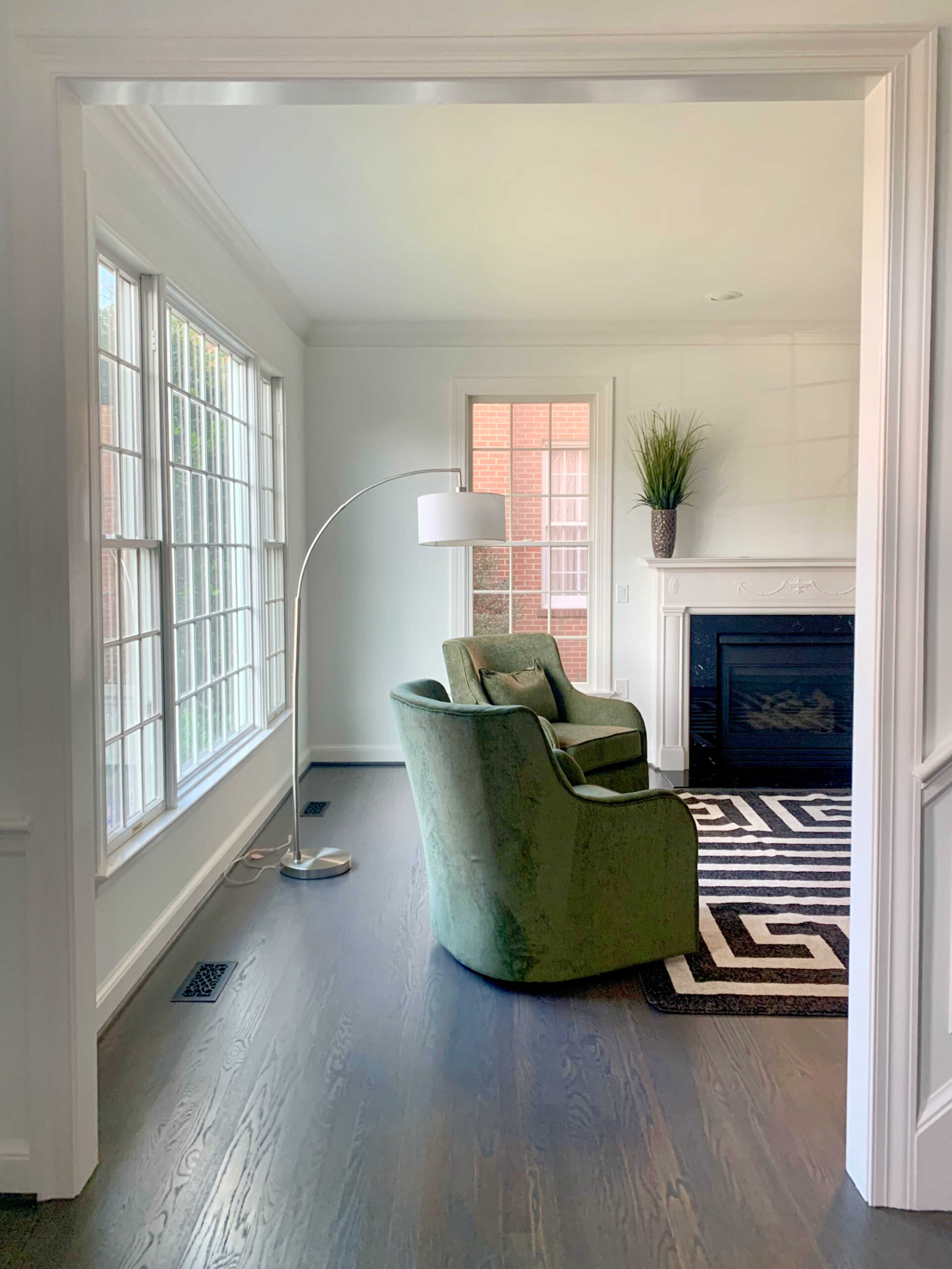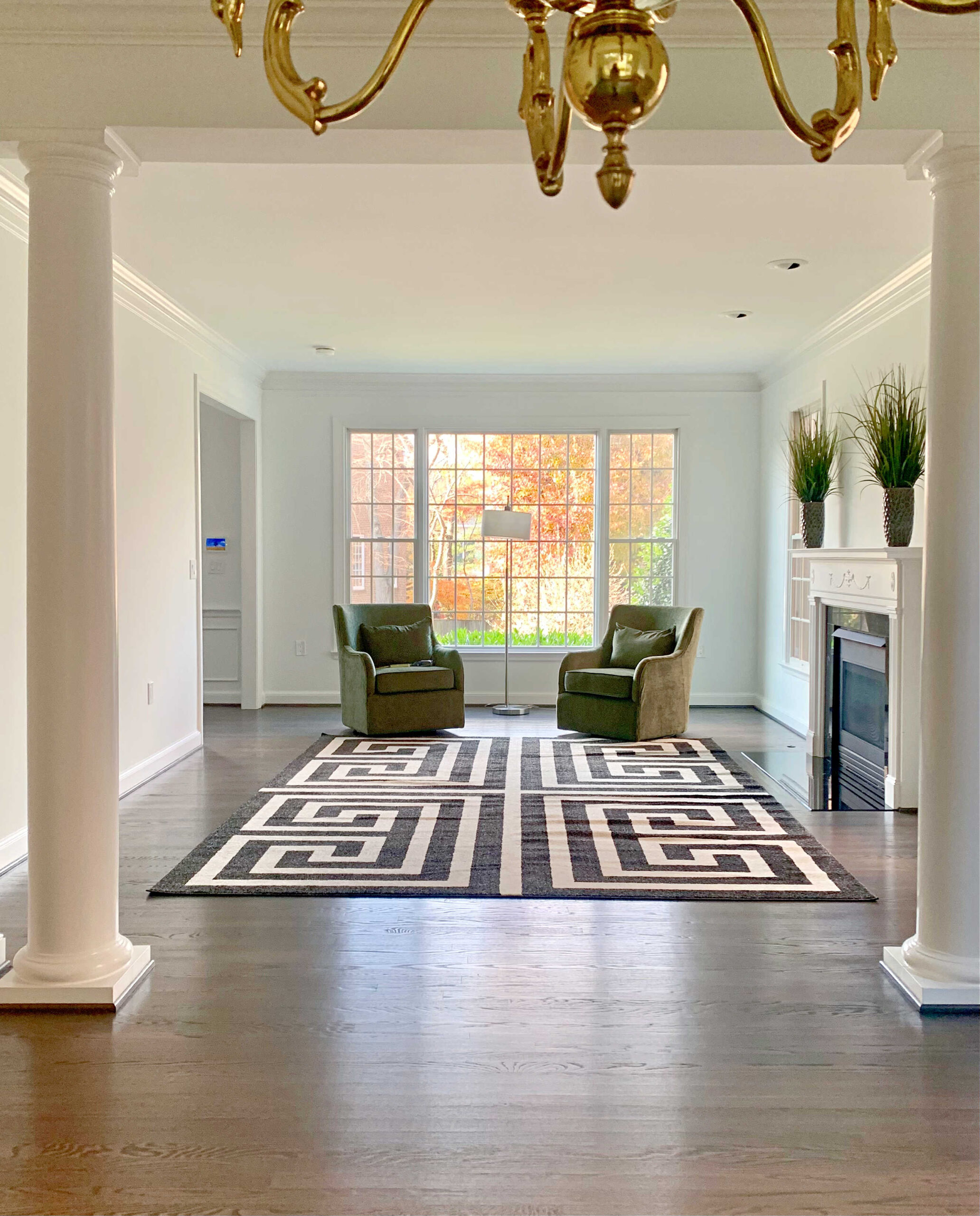 Last week we discussed this gorgeous  Milton and King's Plum Blossom wallpaper.  While the wallpaper installer has been a limiting factor so far, I truly can't wait to see this all installed, and just in time for the holidays.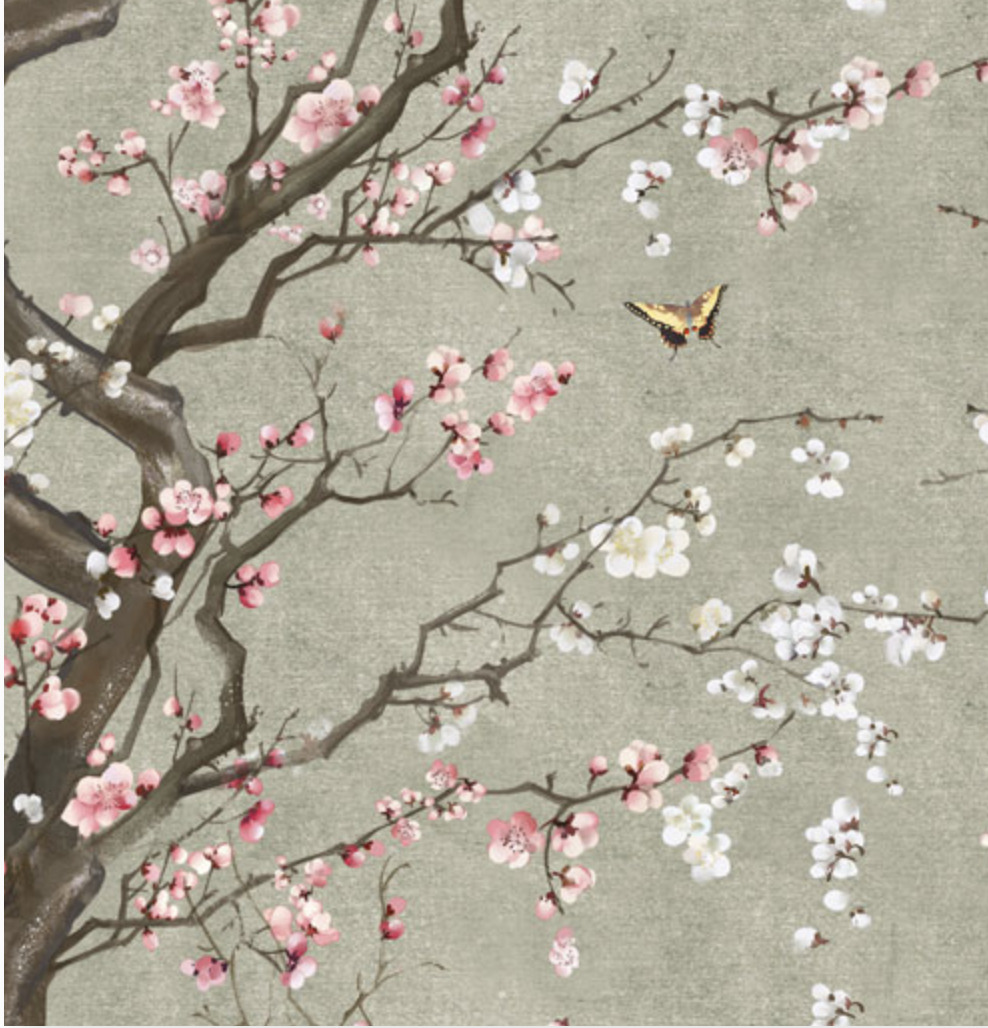 Photo cred: Milton and King 
I almost installed this wallpaper in my bedroom years ago, and am excited to finally use it.  I think it will be stunning with the Bancha Green paint.
I've used Milton and King before, and loved it.  In fact my current dining room wallpaper sports the Viva Tropicana.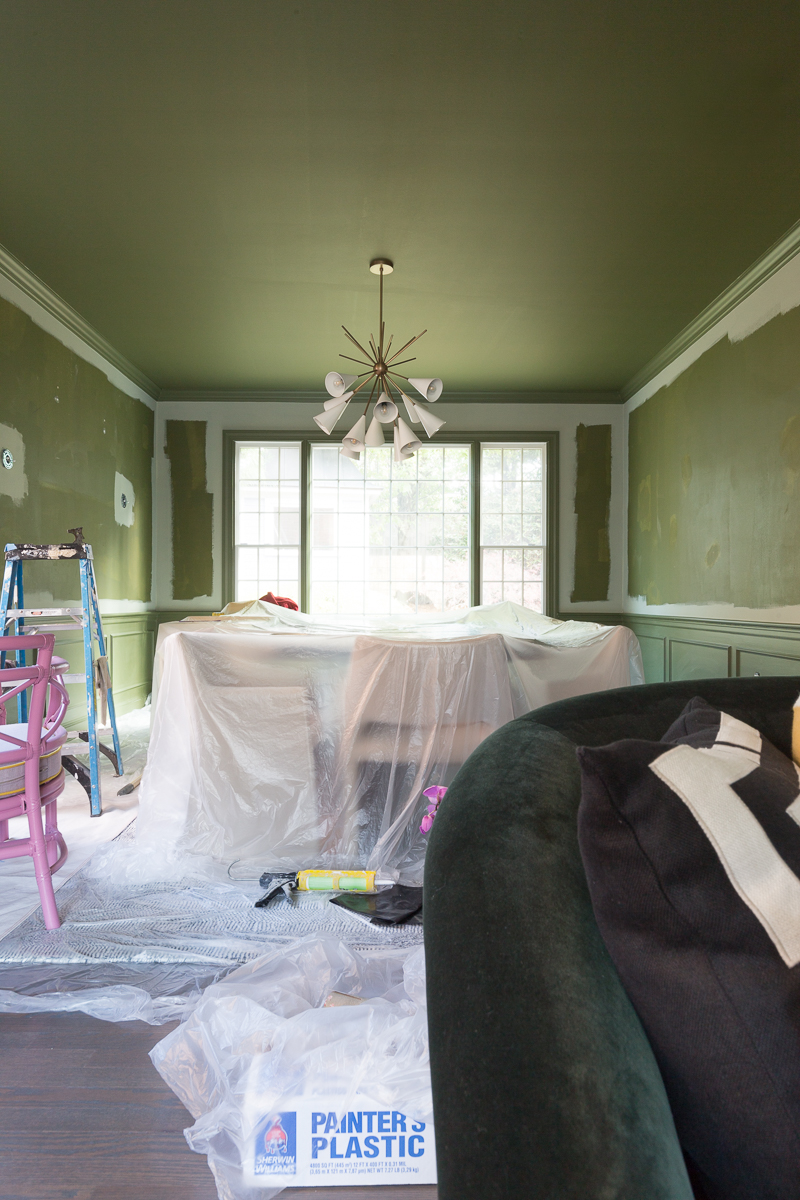 To contrast the chinoiserie wallpaper in a dining room we opted to go for an epic dining room chandelier!  I'd like to introduce you to the Grand Bouquet by Blueprint Lighting.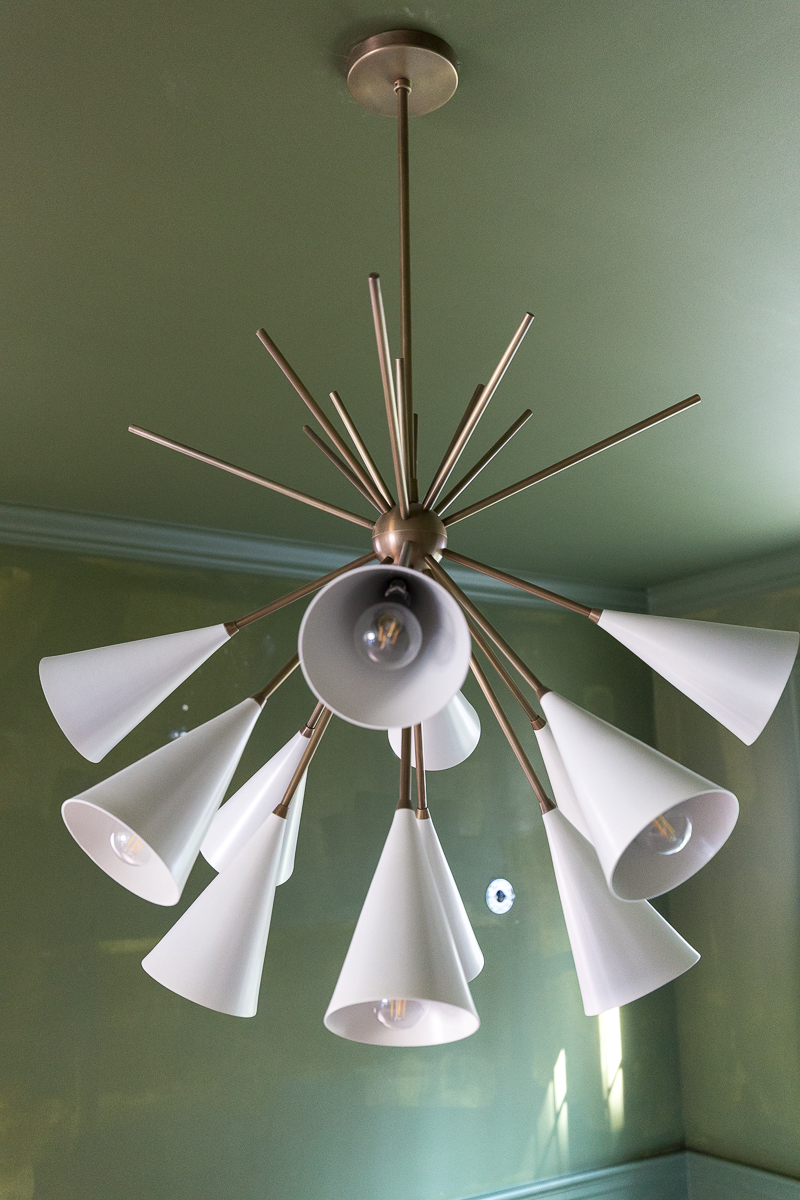 If you need a stunning chandelier, that puts off large amounts of light and comes in gorgeous colors, I've got you covered!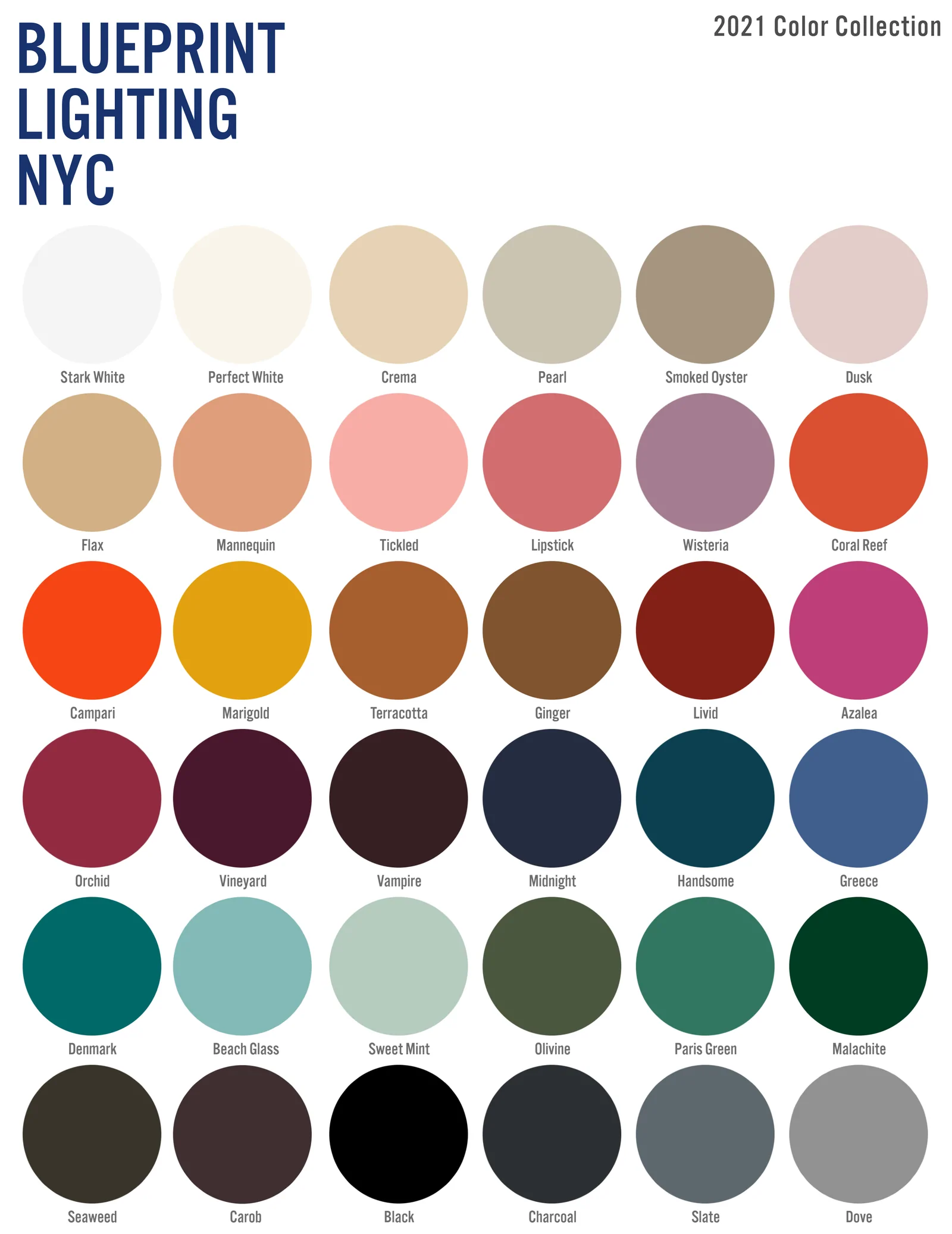 Moving onto the living room, I feel like this space is a little more pulled together.  In fact the only misssing elements are the art and drapes…I've been promised that they will be installed Tuesday.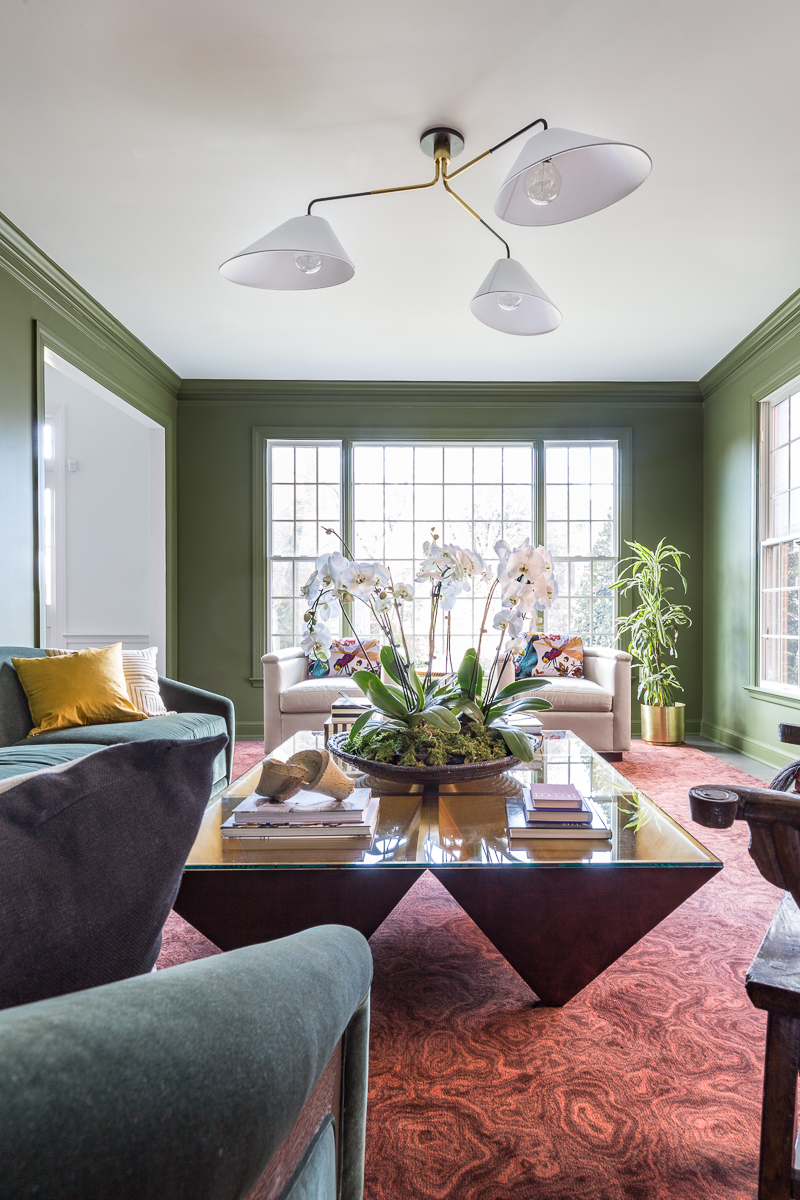 Still a work in progress, but last night we actually styled everything and pulled off a party for the family that was scheduled long before we ran into wallpaper installer issues.  I'm happy to report that it looked lovely and event was a success.  This morning the contractors wrapped everything back up and started priming the dining room.  Aint no stopping a good party.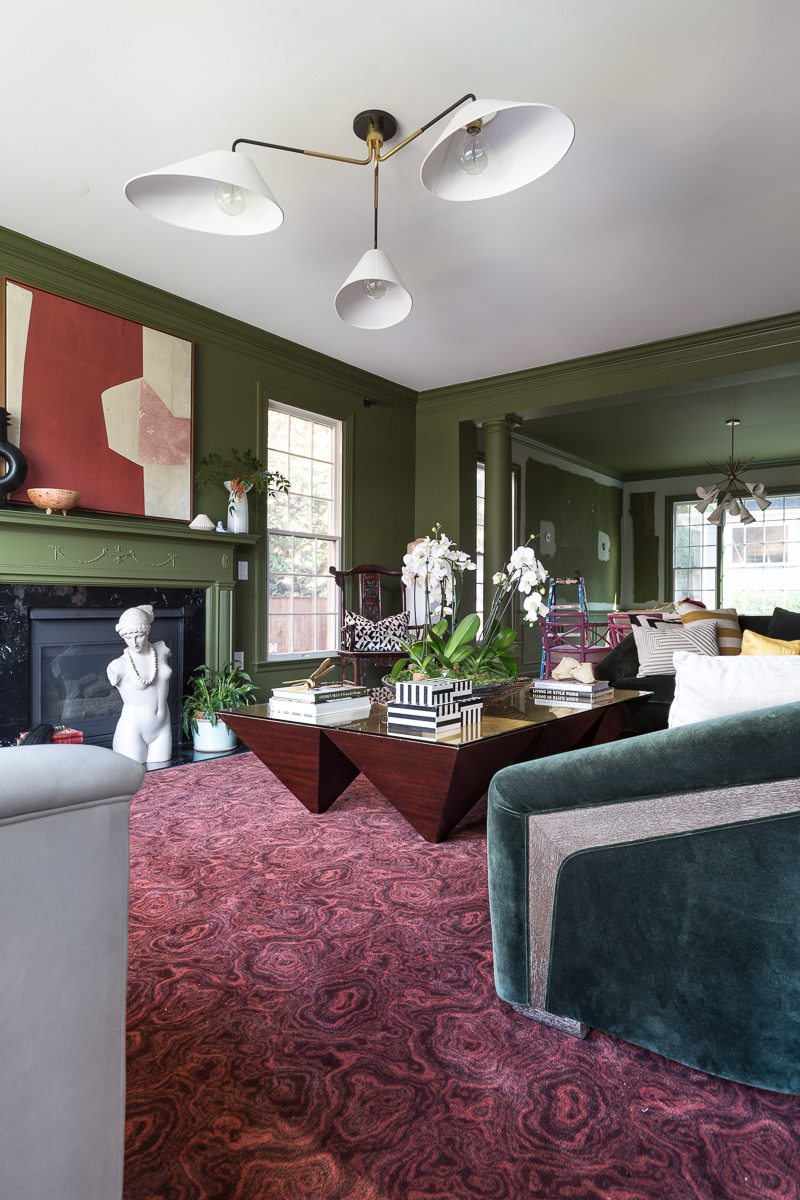 We've framed 8 antique newspapers which will soon hanging on this wall.  This is symbolic because me client is a journalist for a national newspaper.  We designed it so that the art can be updated as the years go on.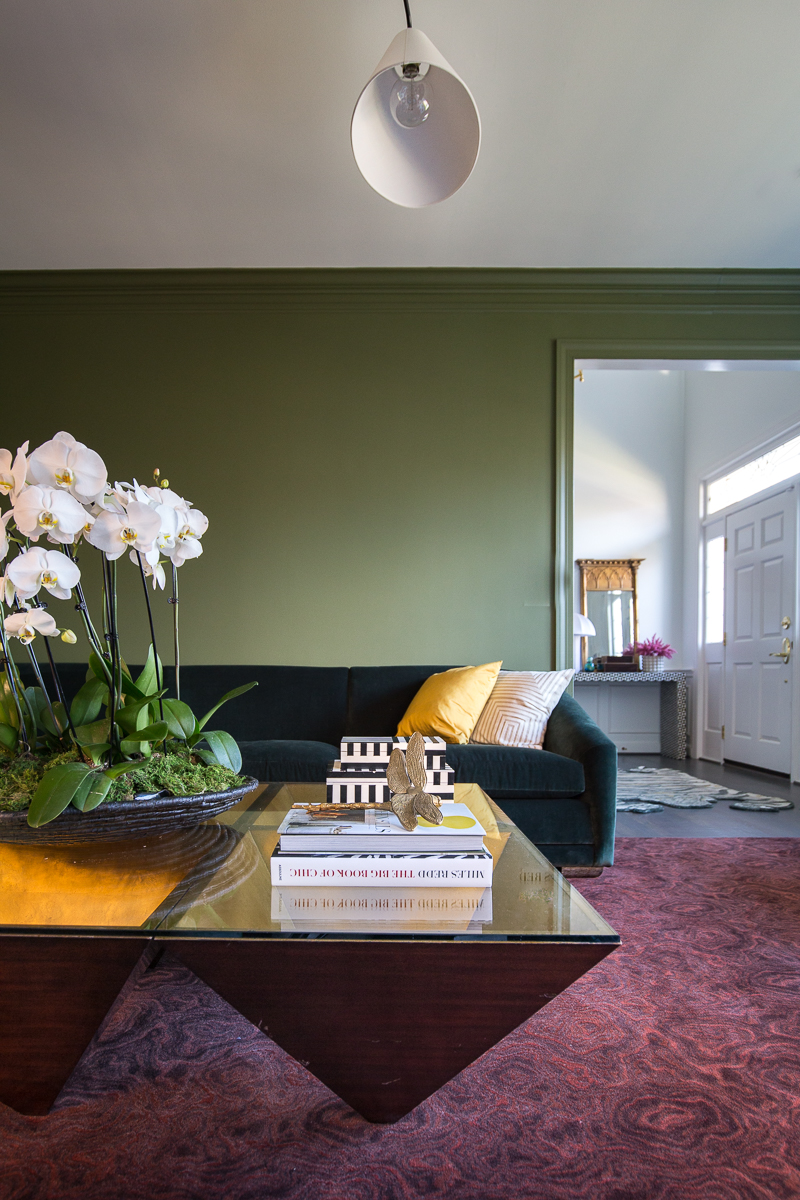 Stunning tumbling block art is now all epoxied-up and ready for install in the dining room.
Ok, I hope to have final reveal pics close to Thanksgiving!  Stay tuned my friends.