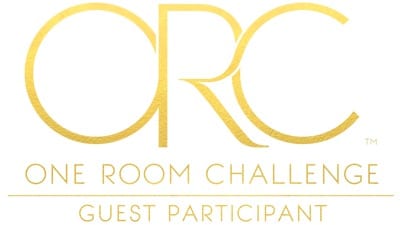 First, a huge thank you to Linda, from Calling it Home, for organizing the ONE ROOM CHALLENGE!
It's hard to believe that we are already to week 5 of this 6 week design challenge.  This is a friendly  event between 20 "Challenge Participants" and hundreds of other "Guest Participants" (like me).  All of us have the goal of transforming our spaces with only a month and a half to get it done.  As an added bonus Better Homes and Gardens will be the media sponsors for this challenge.
We are a military family of six and we are always on the move.  At the moment we live in a house that we actually own, and hope to call our forever home someday.  As such, we are systematically tackling each room and adding high-end features, such as moulding, door hardware, paint, and lighting to update and personalize the space.
NOTE: The door handle upgrade in this post was sponsored by Grandeur Hardware, but the opinions are 100% my own…because these handles are so pretty.
You may remember from my door handle upgrade downstairs that my former door handles had been spray painted black, and have started to flake off over the course of the last 7 years.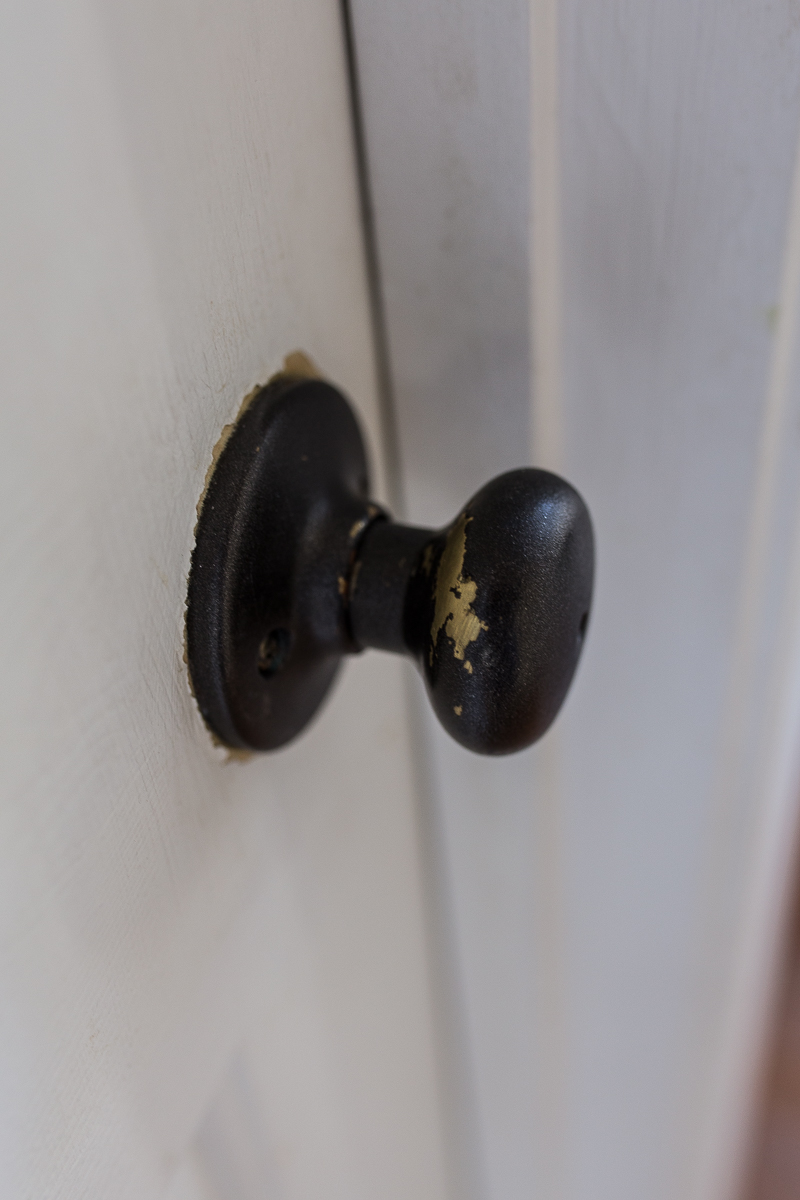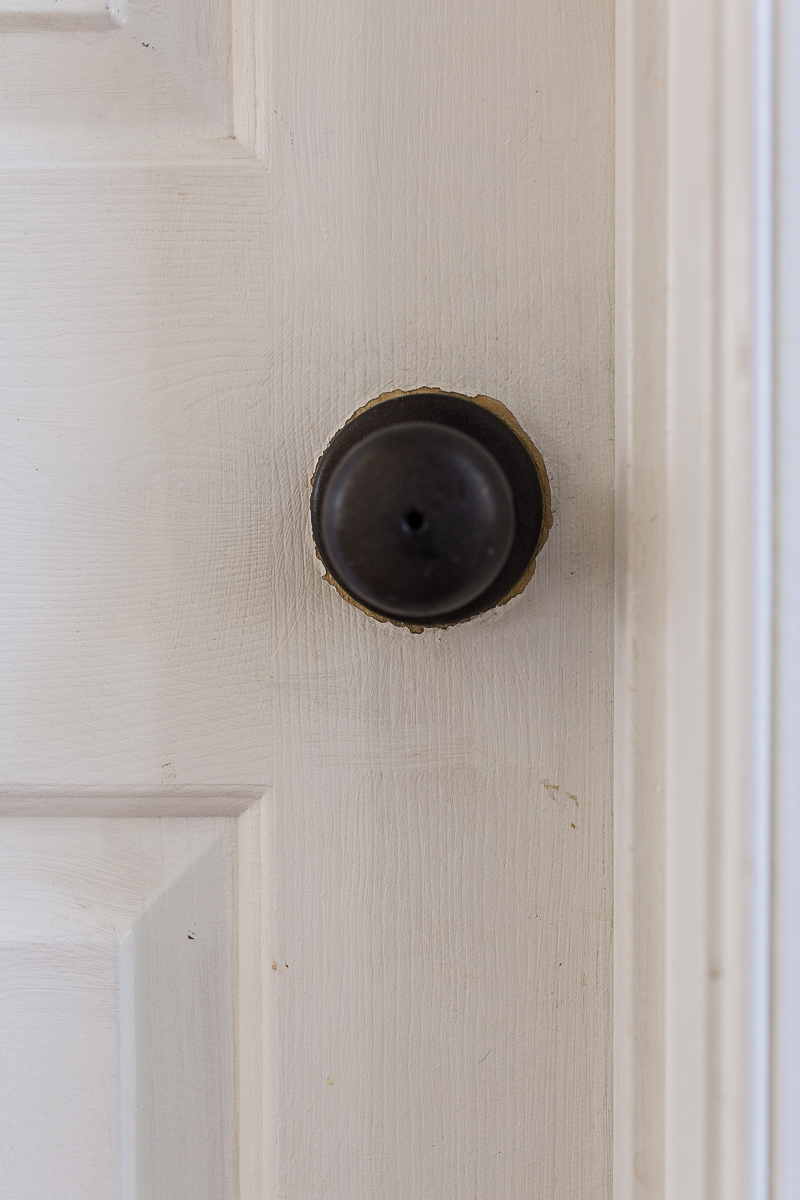 SOOOOOO much better!!!  You can see the rest of the pics of this space HERE.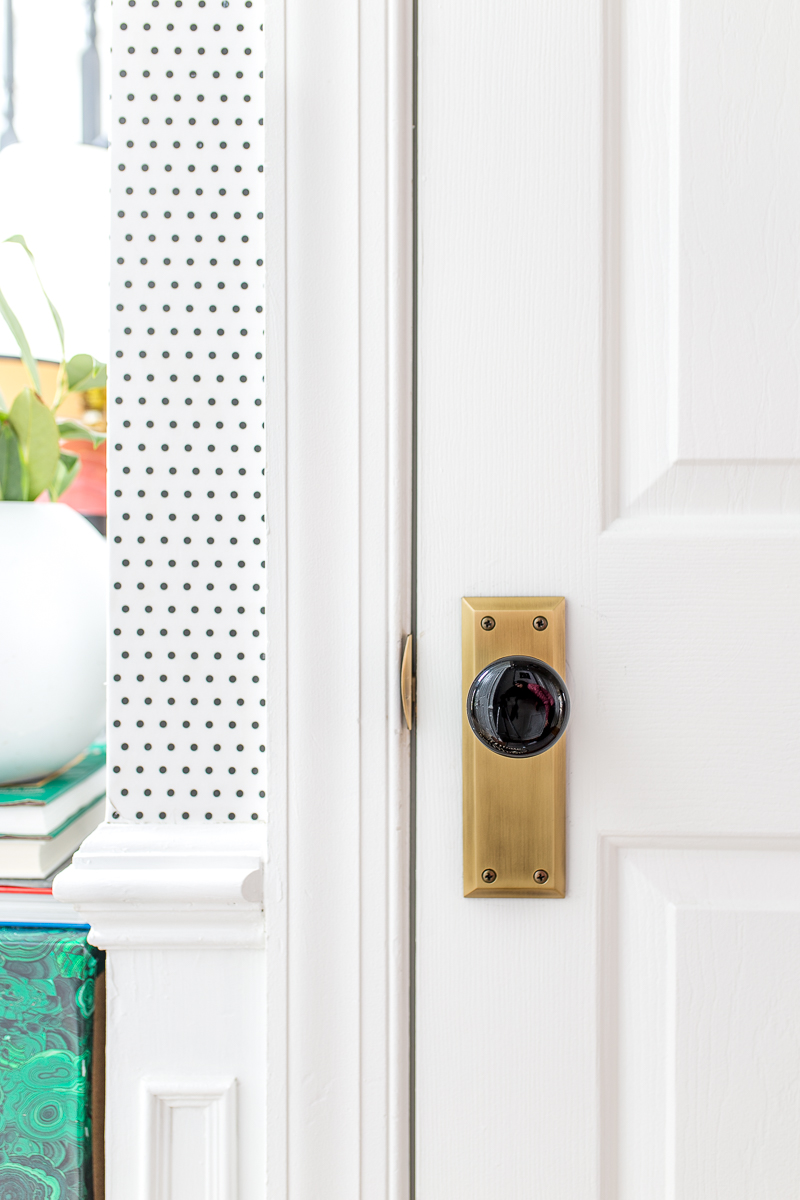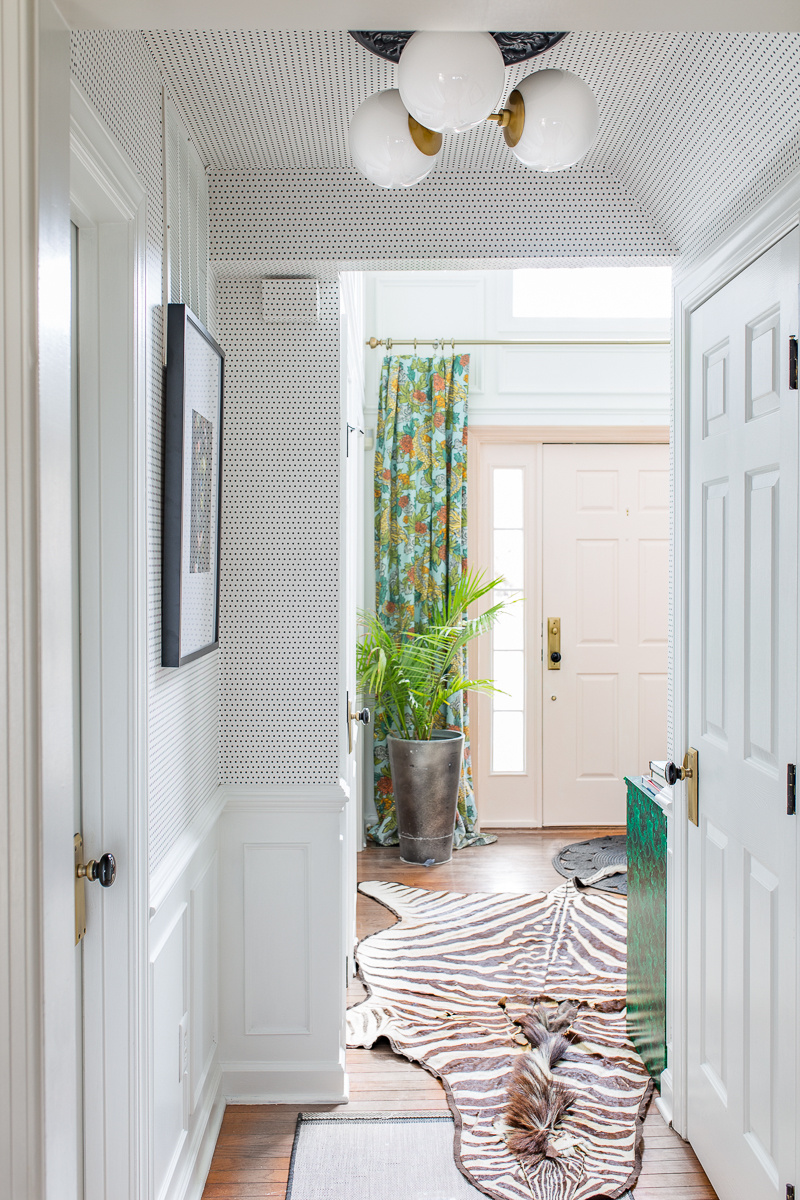 Aren't these door handles just lovely.
I wanted my upstairs door handle upgrade to coordinate, but be a slightly more subtle design.  I opted for the same Coventry style door handle, but this time I opted for a Circulaire rosette. These new Grandeur Hardware handles are just so beautiful
–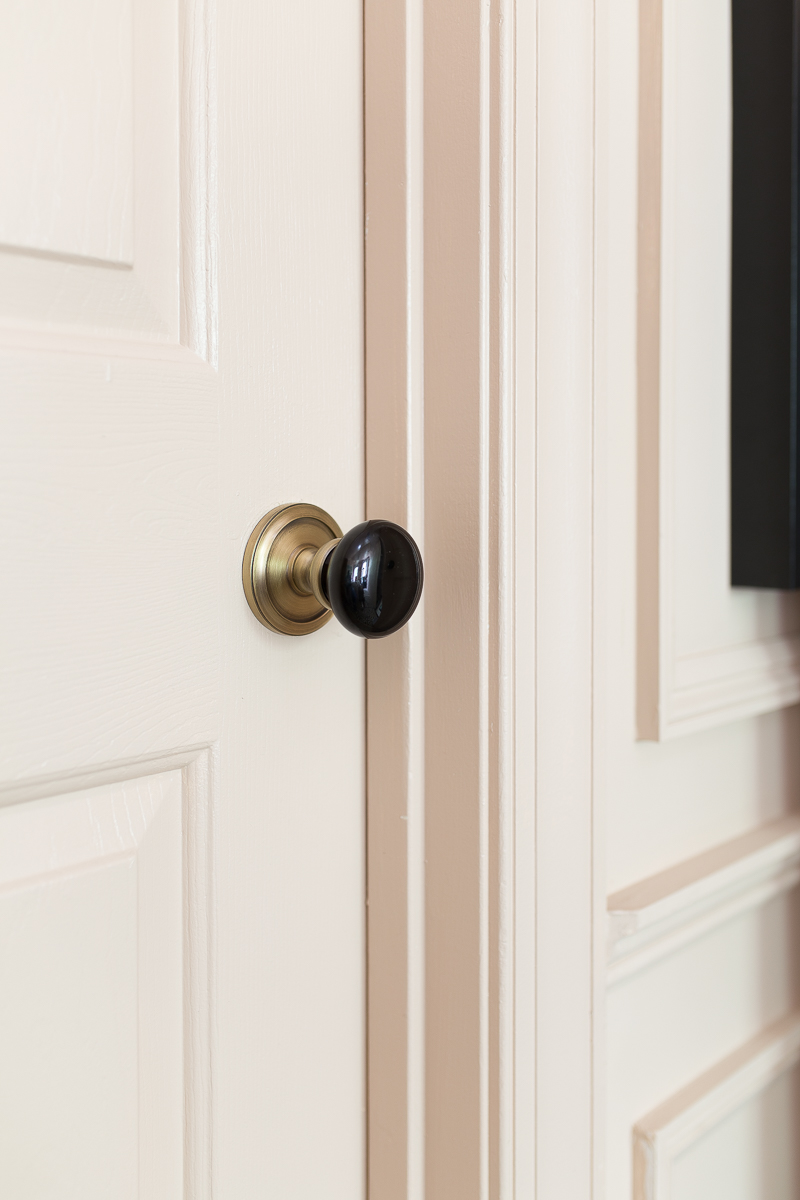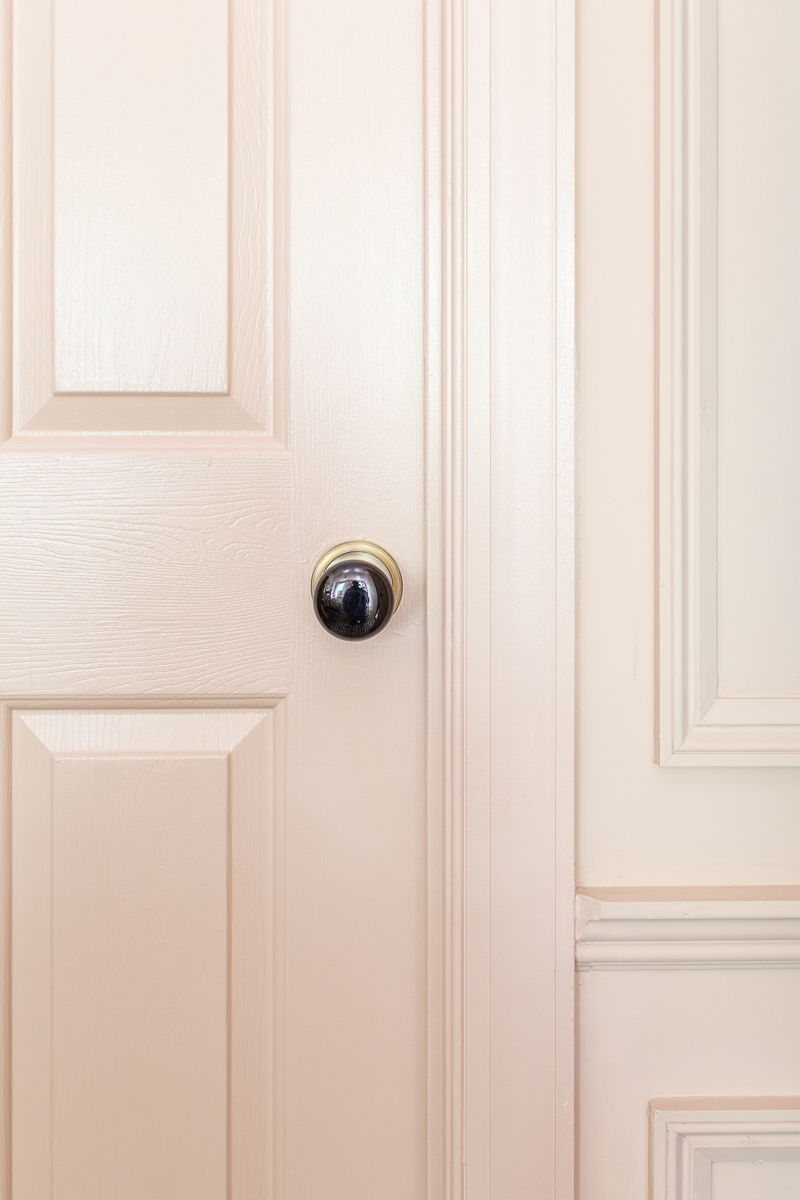 Here's the thing with replacing door handles…If you are replacing one set, it feels weird to not replace all of the handles in the same space.  So just like so many other decorating choices…let the cascade effect begin…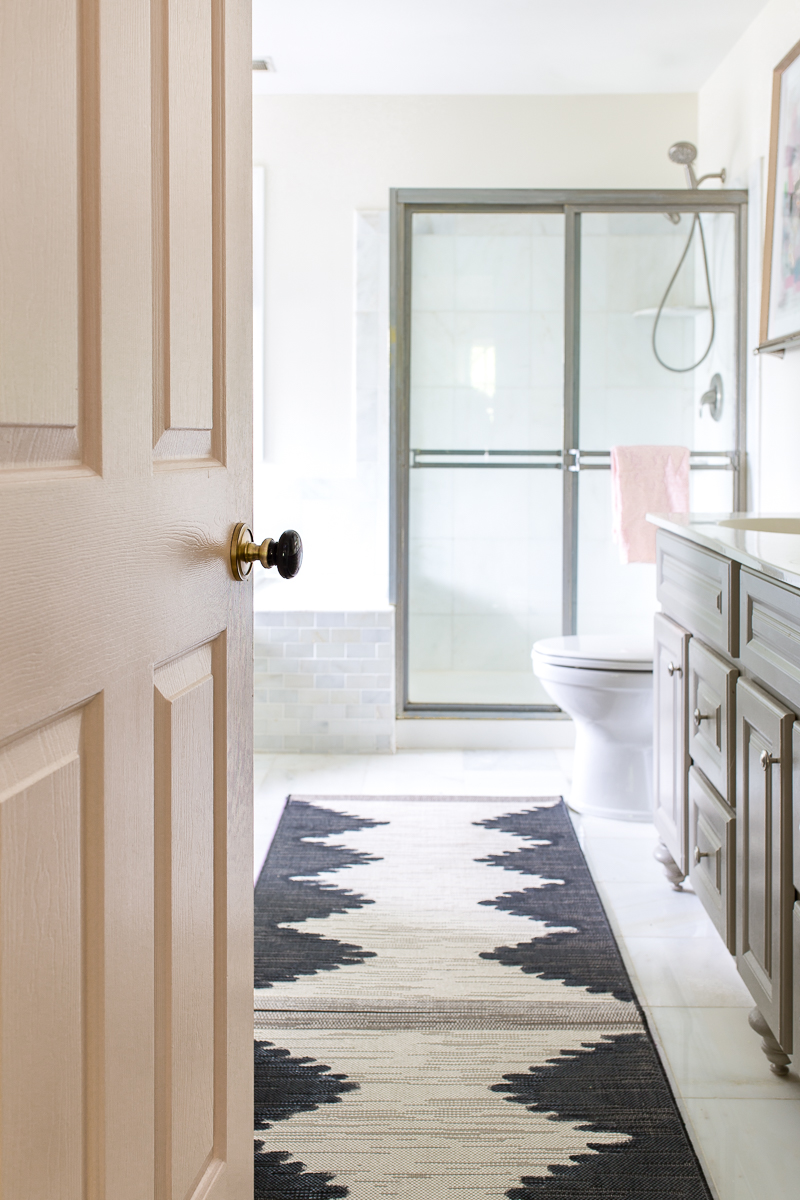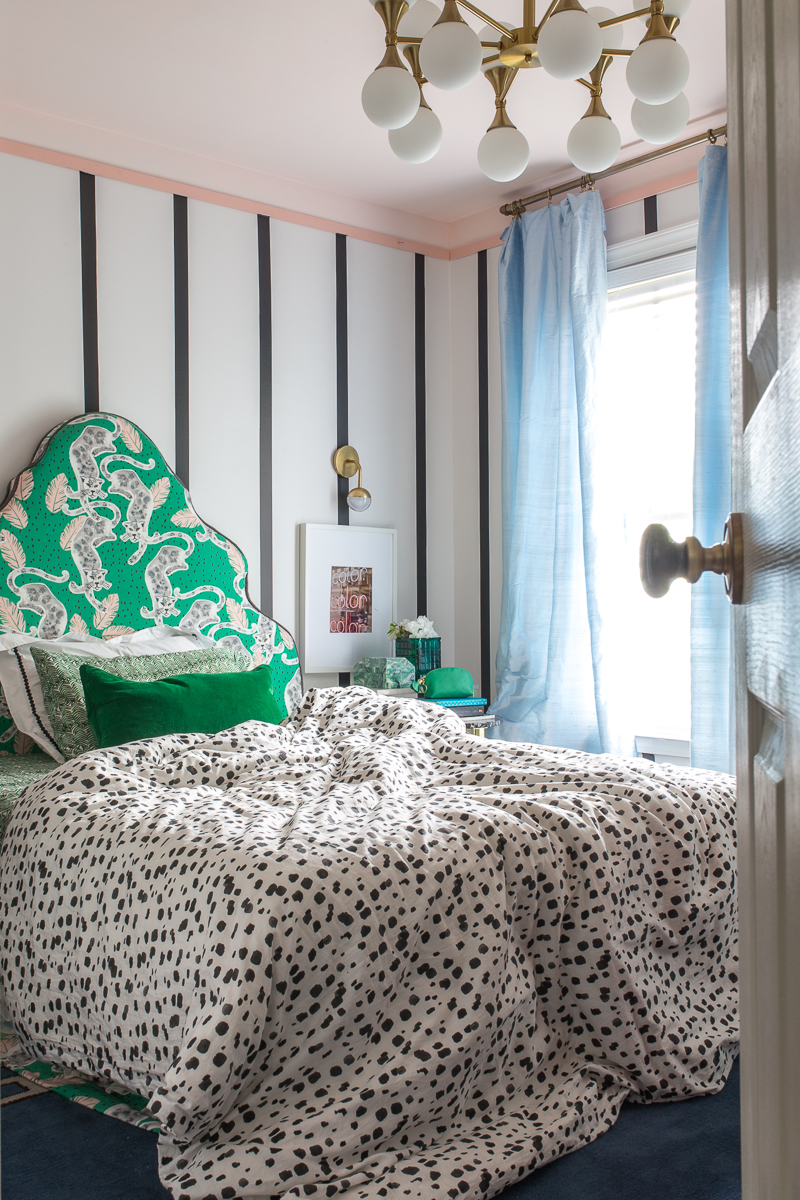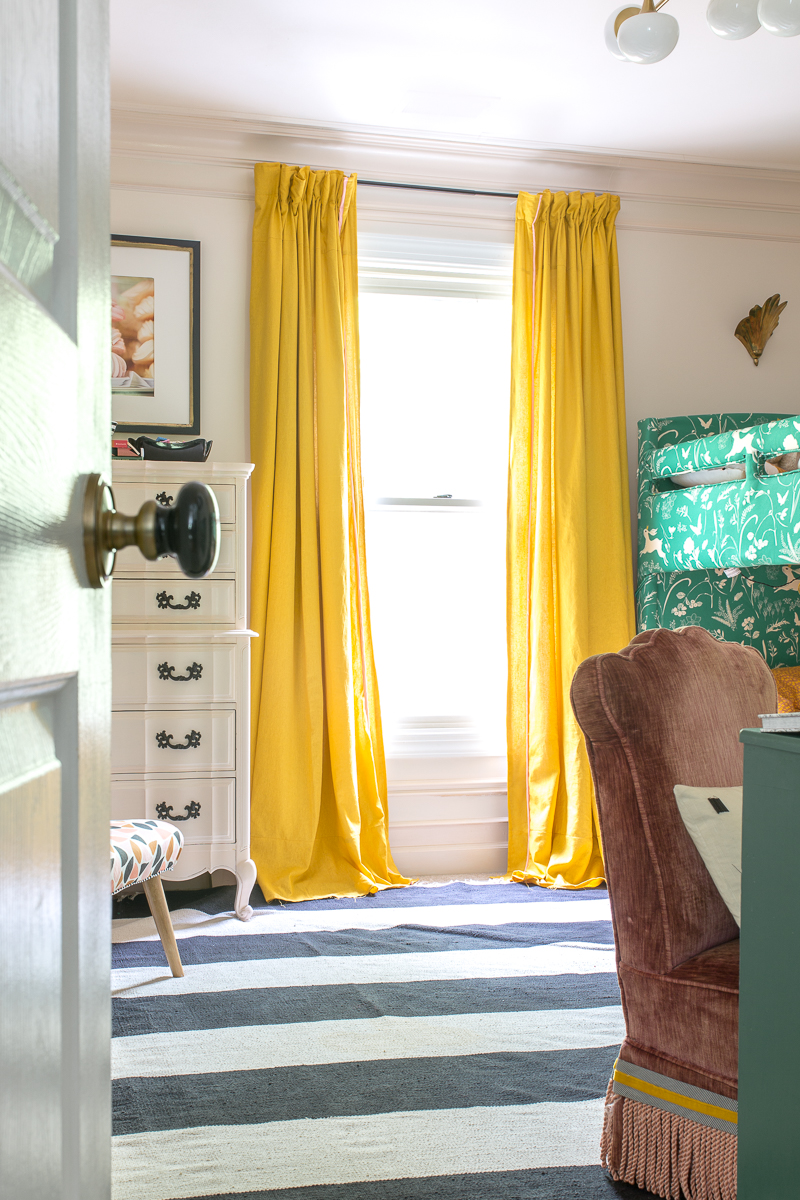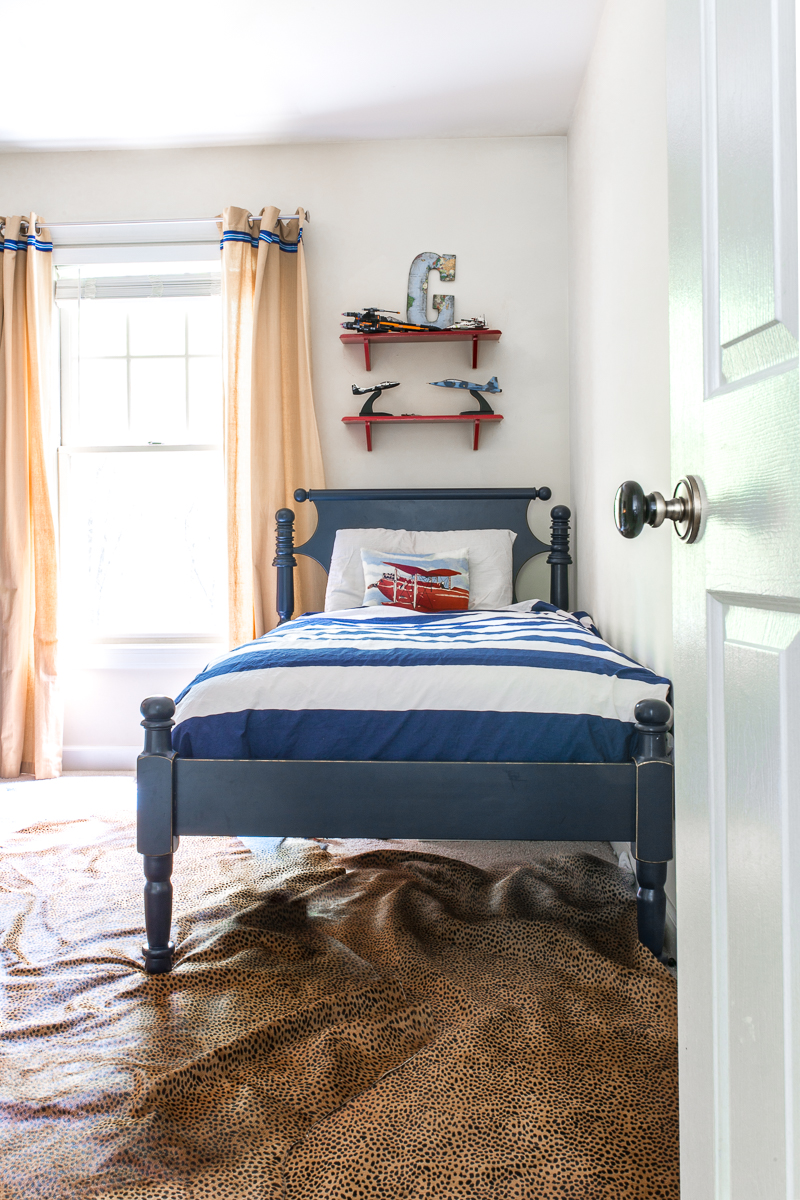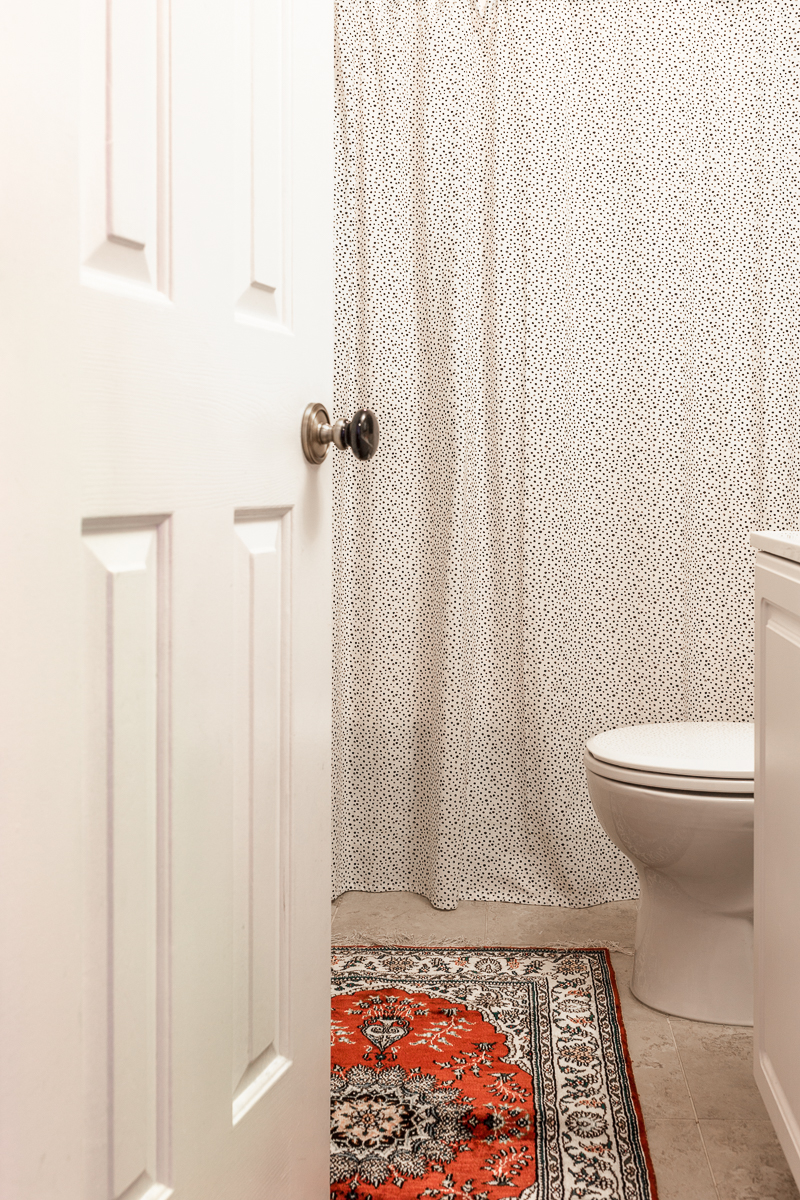 The main reason for installing Grandeur Hardware upstairs, other than the obvious fact that it coordinates with my downstair hardware, is the amazing quality of these door knobs.  The black Coventry handles are so smooth and heavy compared to normal hollow handles.  The forged brass and solid construction equal extremely smooth turning, and my husband and I comment often how happy we are with this upgrade. I wish I could invite you over to feel the noticeable difference between these and the previous handles.
The lifetime warranty tells me that these handles will be around for the long run and the pre-mounted knobs made for easy installation…much appreciated during the busy ORC season.  I'm so totally stoked about these new handles!!!!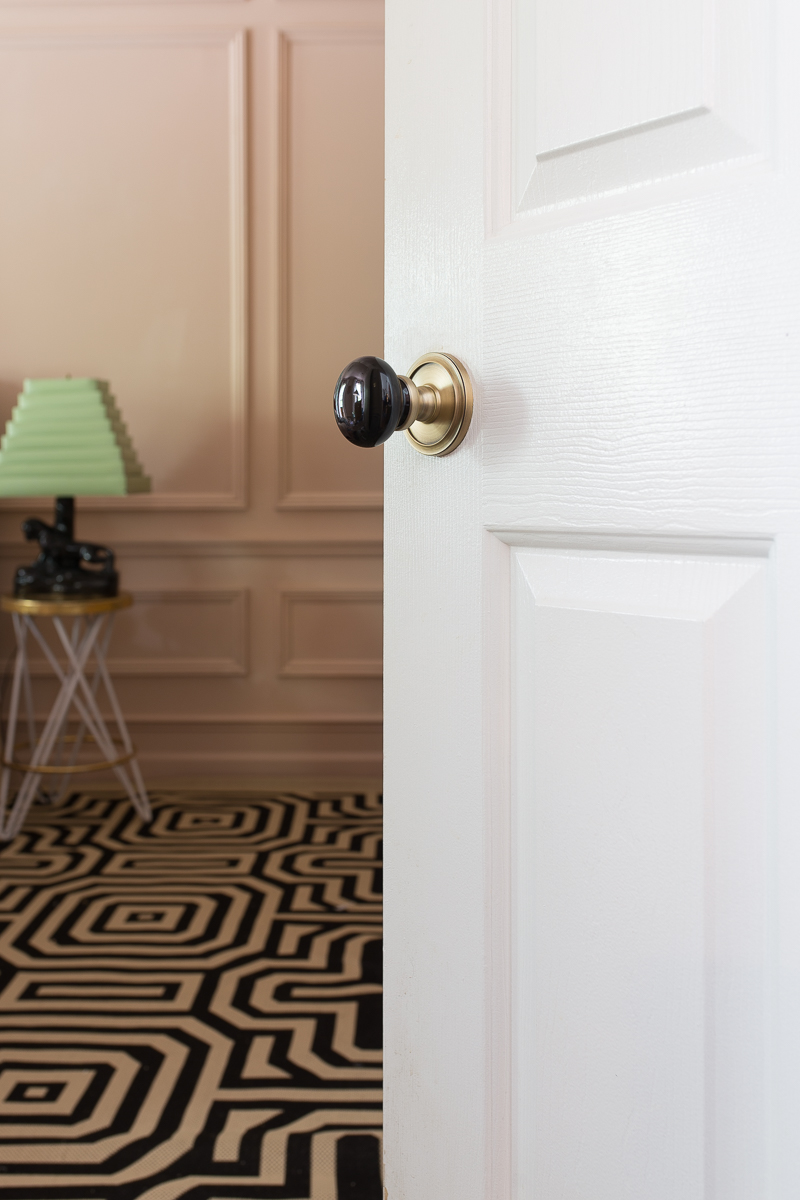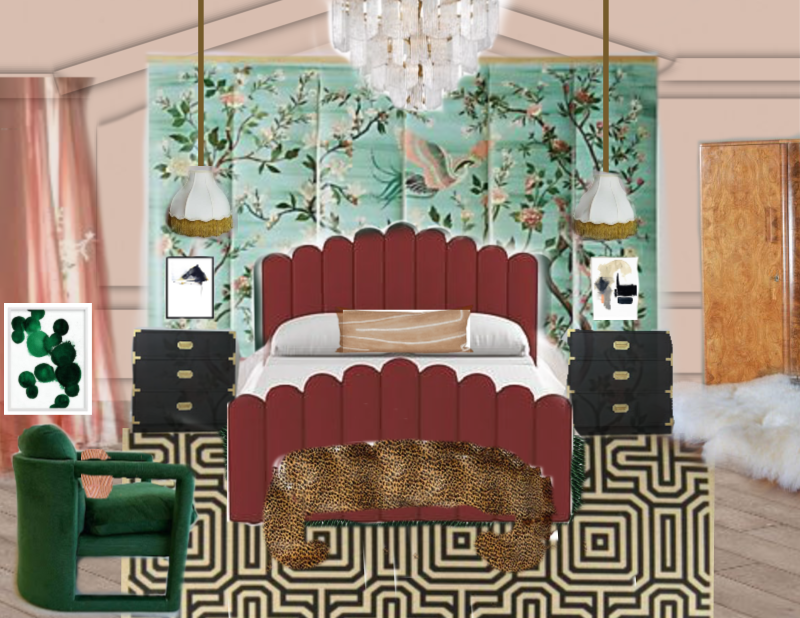 Thank you so very much for joining me on the Spring 2019 One Room Challenge- Week 5.  If you like what you see here don't forget to come back and poke around a bit after visiting the Challenge and Guest participants.  Oh, and following me is fun too ?. Don't forget to check in each week as build this maximalist, and show stopping bedroom.
PINTEREST || FACEBOOK || INSTAGRAM