Spring 2019 ORC – Five ways  moulding can make your ceilings feel taller

 

Note: Metrie sponsored all moulding in this post, but the opinions are absolutely, positively all my own.

  

They say that the first step to recovery is admitting you have a problem.  If that's the case I don't think I will EVER recover from my Metrie Moulding addiction.  Today I want to show you the updates from our One Room Challenge Master Bedroom Space, explain WHY we made some of the design choices, and show you what a difference can make.
Week 1 | Week 2 | Week 3 | Week 4 | Week 5 | Week 6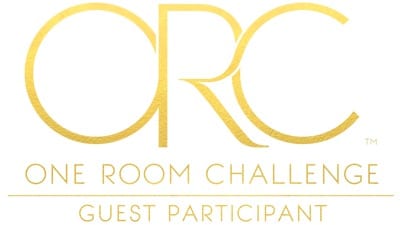 First, a huge thank you to Linda, from Calling it Home, for organizing this fun event, the ONE ROOM CHALLENGE???!
Surely by now you have heard of this super-fun 6 week friendly event between 20 "Challenge Participants" and hundreds of other "Guest Participants" (like me).  All of us have the goal of transforming our spaces with only a month and a half to get it done.  As an added bonus Better Homes and Gardens will be the media sponsors for this challenge.
We are a military family of six and we are always on the move.  At the moment we live in a house that we actually own, and hope to call our forever home someday.  As such, we are systematically tackling each room and adding high end features, such as moulding, door hardware, paint, and lighting to update and personalize the space.
We have lived in this Virginia home less than 10 months, but HERE are the rooms we have completed so far…Notice all of the moulding in almost every room…See?  Can you blame me for being addicted?
Metrie Moulding has a been fabulous to work with.  I love both the quality of their product, and the design range they offer.  If, like most people, you feel a little overwhelmed by picking out moulding, then their Option M collections may be a great place to start.  They have the coordinating collections arranged by style (New Traditional, Bohemian, Country, Modern Farmhouse, Shabby Chic, and Vintage Industrial).  For the Master Bedroom I am using a combination of New Traditional and Bohemian.
Crown Mould | Architrave | Panel Mould | Faux Baseboards | Shoe Mould | Chair Mould | Ceiling Treatment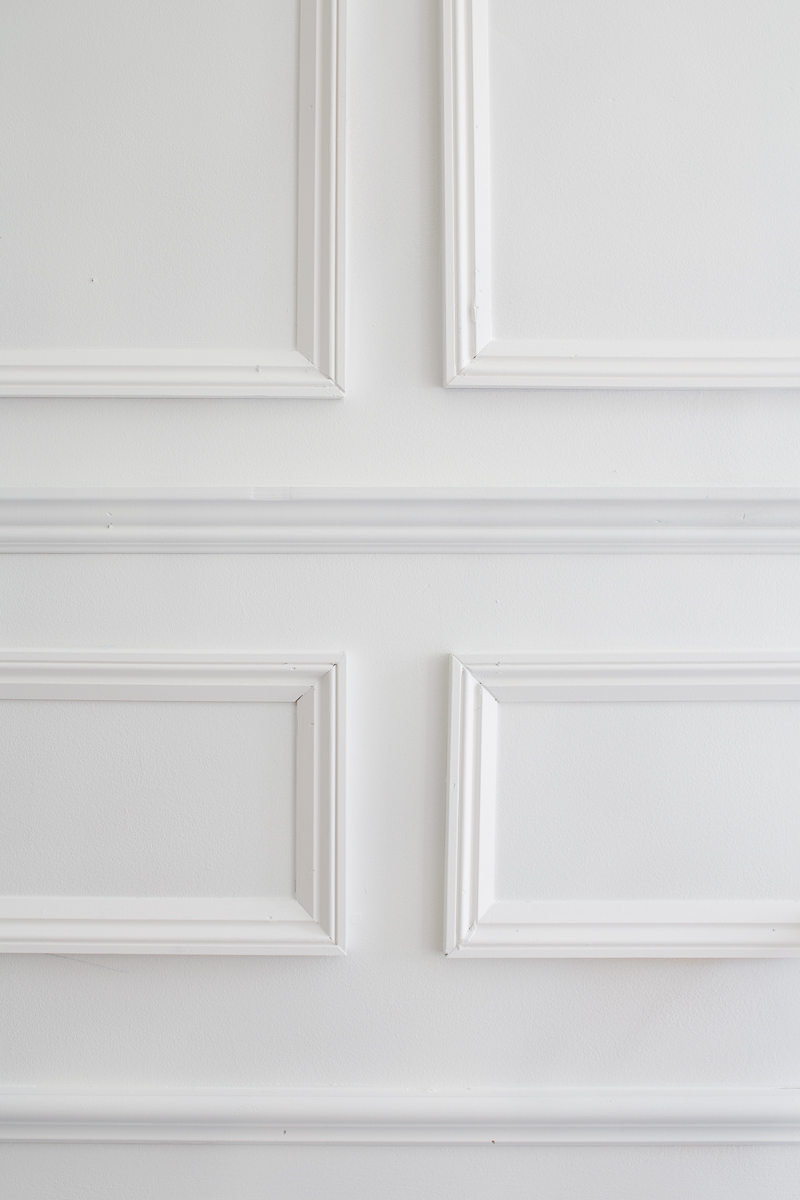 Updates from the ORC Master Bedroom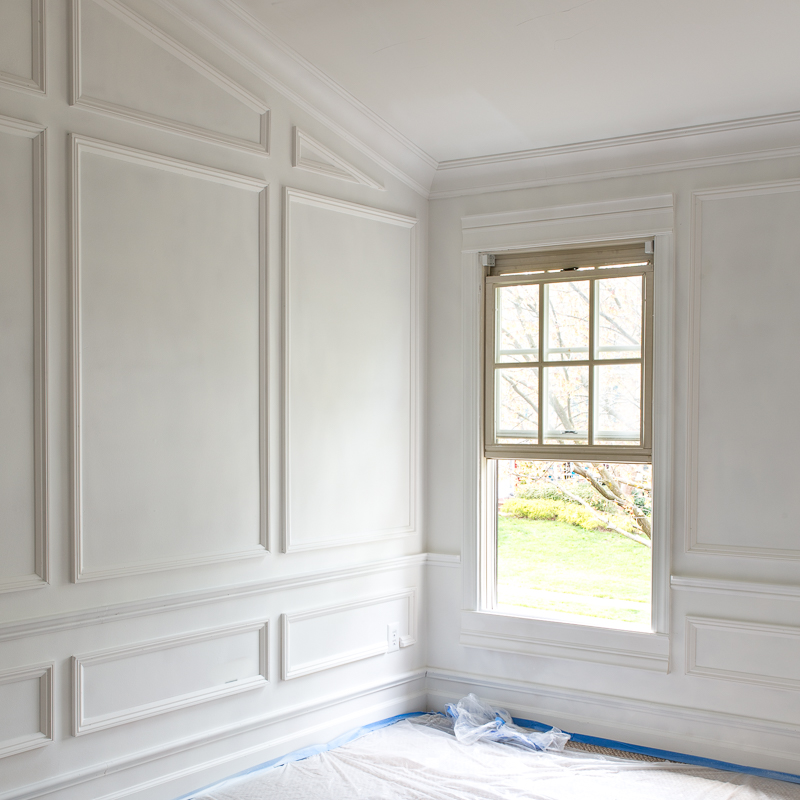 5 Ways to add "Height" to your Ceilings

Now that we have hung Metrie Moulding in five rooms, I would like to share three ways we have used moulding to add the visual illusion of "height" to our spaces.  To help you out, here are the sources for each of the rooms pictured.  We have been sampling a variety of Metrie Moulding styles, types, and sizes.
1. Hang Panel Mould in Tall Vertical Sections
We have used panel mould in several different ways so far in our home.  In the rooms with shorter ceilings I have selected a smaller profile mould and hung them in narrow vertical boxes.  Just like hanging your drapes from ceiling to floor, or painting vertical stripes on the wall, tall narrow panel mould boxes draw your eye upwards.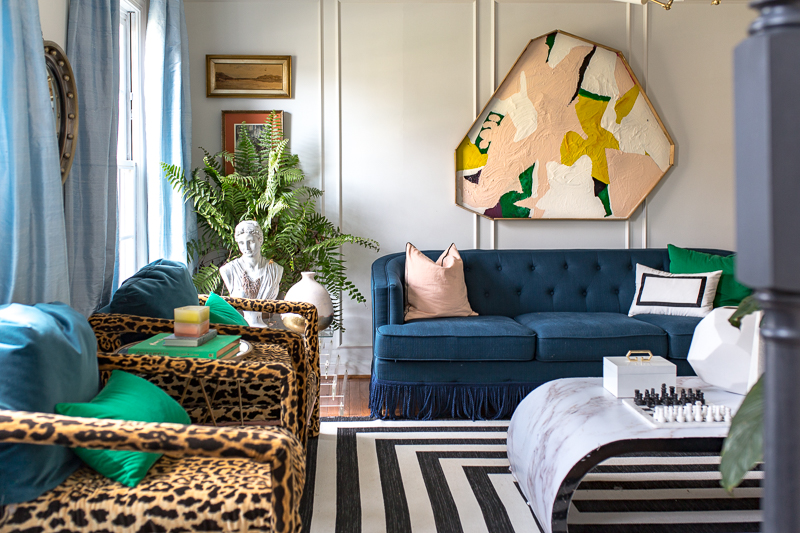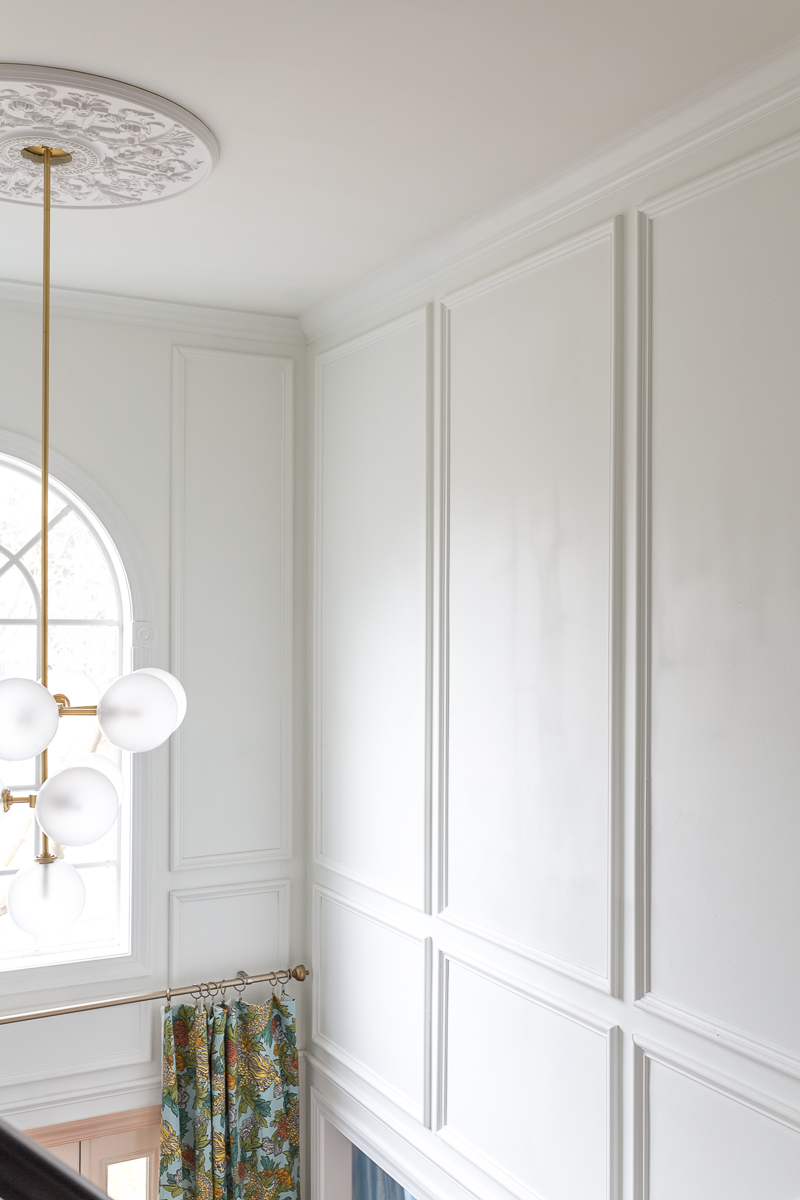 2. Add a Ceiling Treatment
We have yet to hang a ceiling treatment in our master bedroom (we are waiting to make sure we have enough panel mould), but have loved the effect it gives in three of our other rooms.  Each of these spaces have 8 foot ceilings and needed all of the height boost that they could get.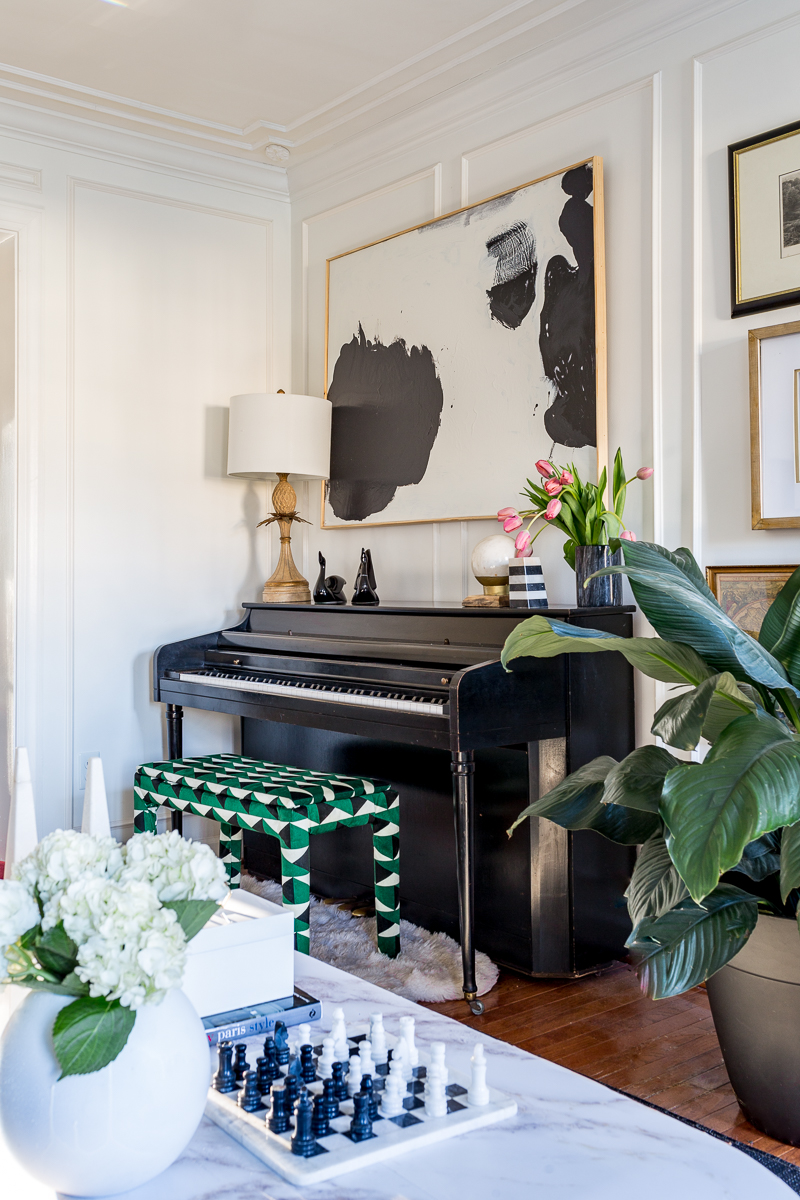 You can see the extra detail on the ceiling draws your eye upwards and literally elevates the space.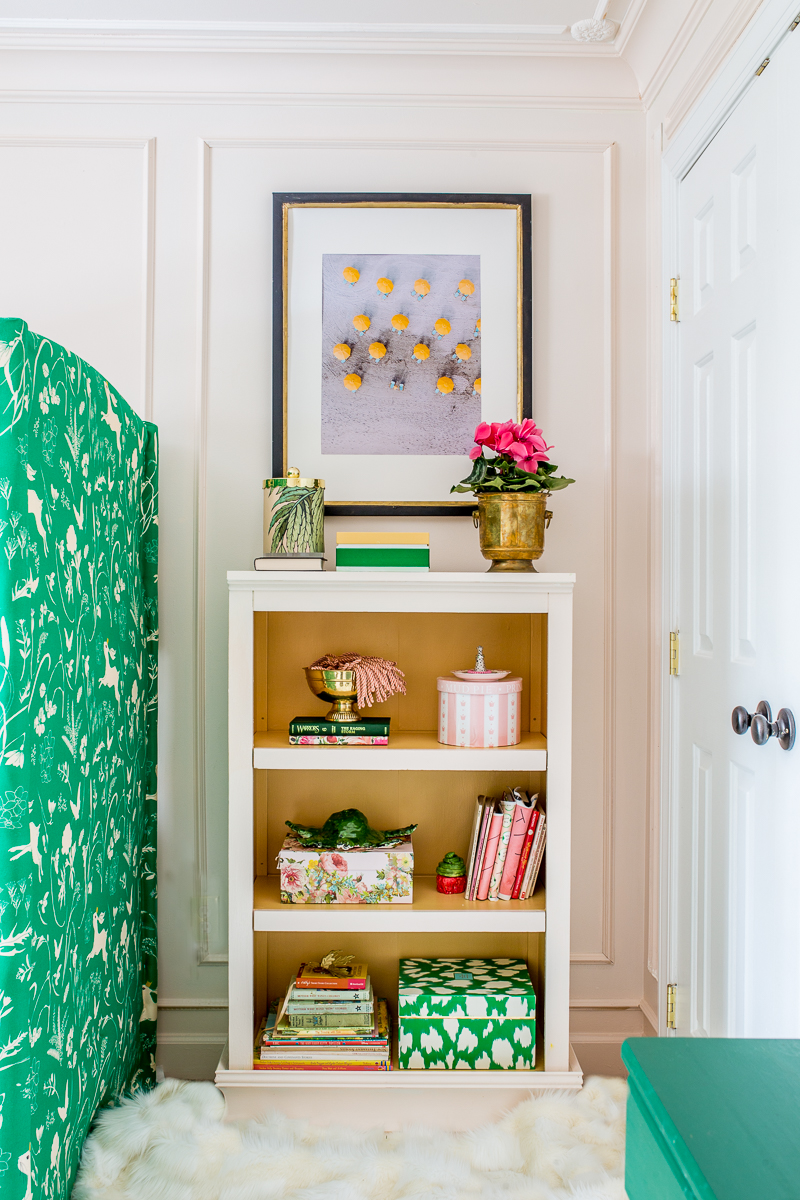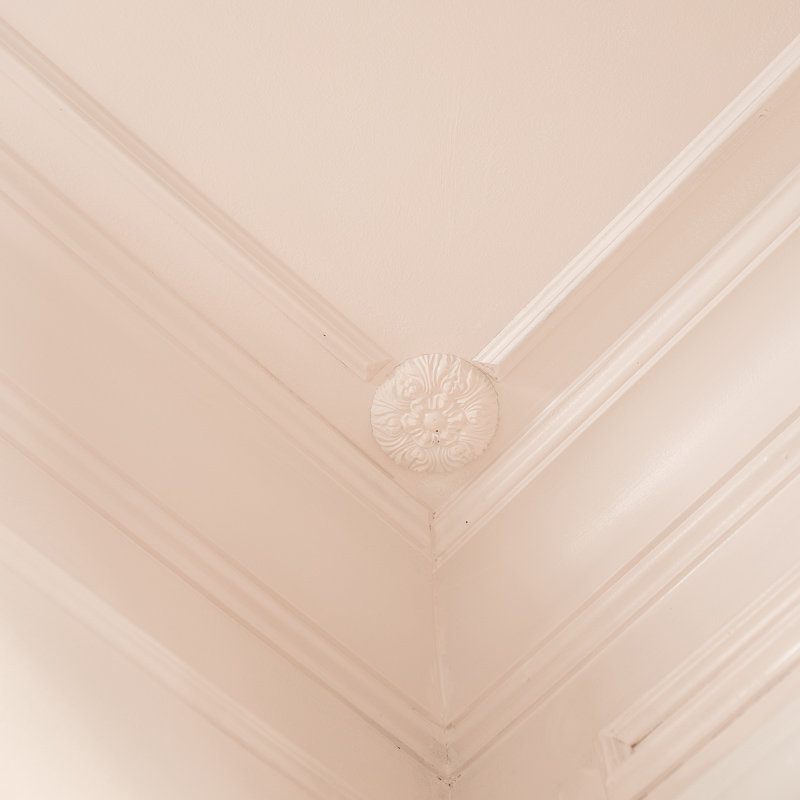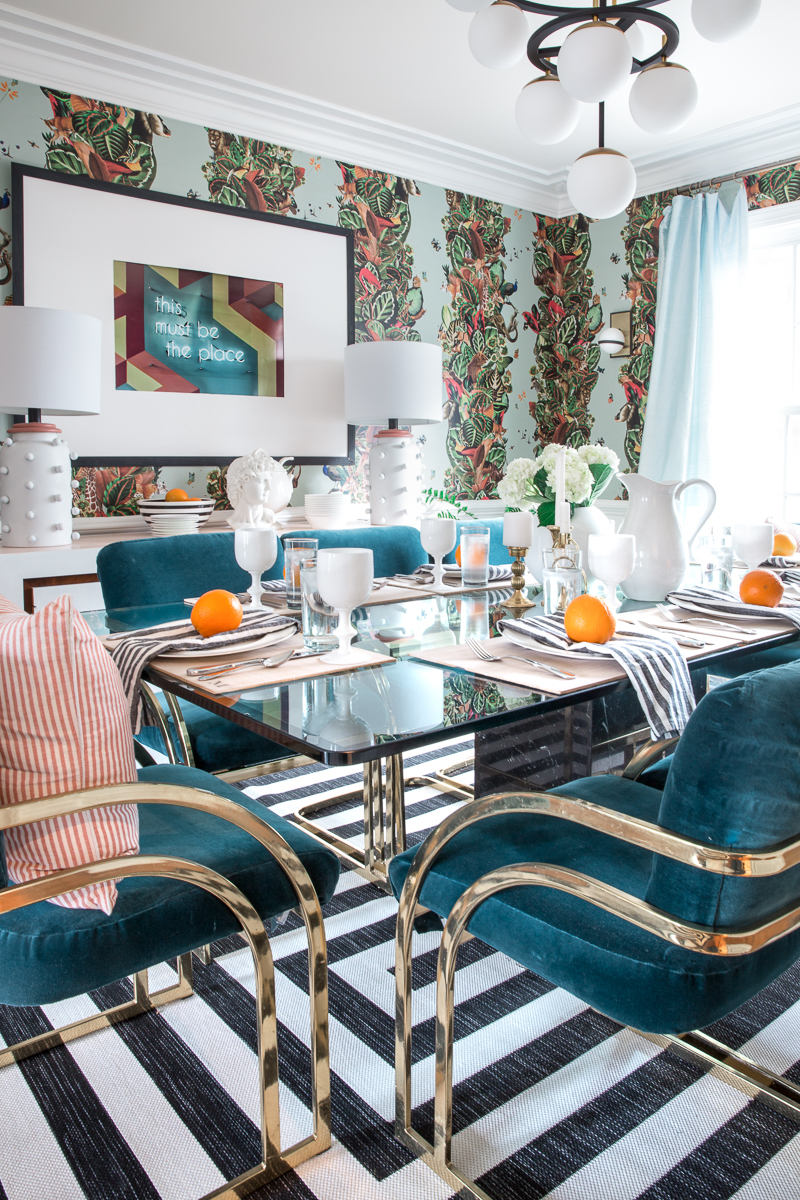 An architrave is the thick moulding that goes above window and doors.  I am hoping that you can see the visual difference between this progress shot and the before image taken last week.  The architrave above and inverted below the window not only gives height to the walls, it gives presence to the old window…Don't worry…There will be a lot of yummy styling goodness that happens here soon.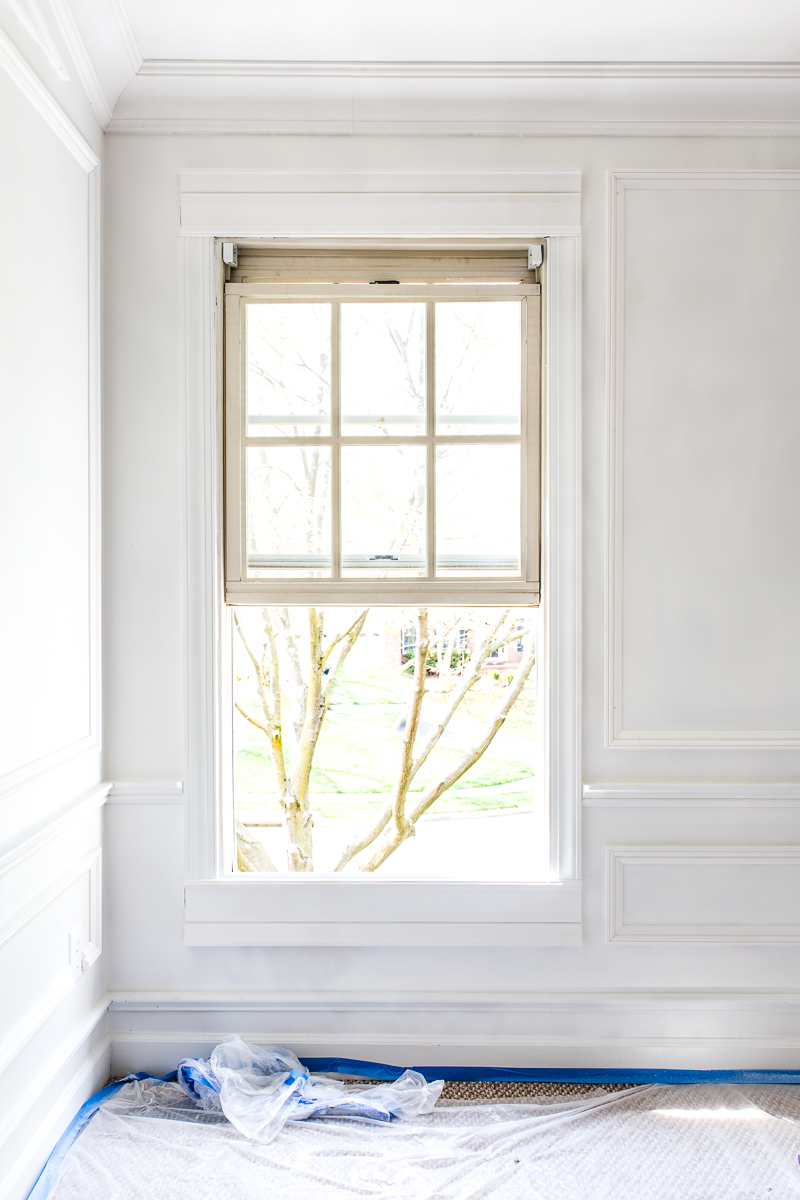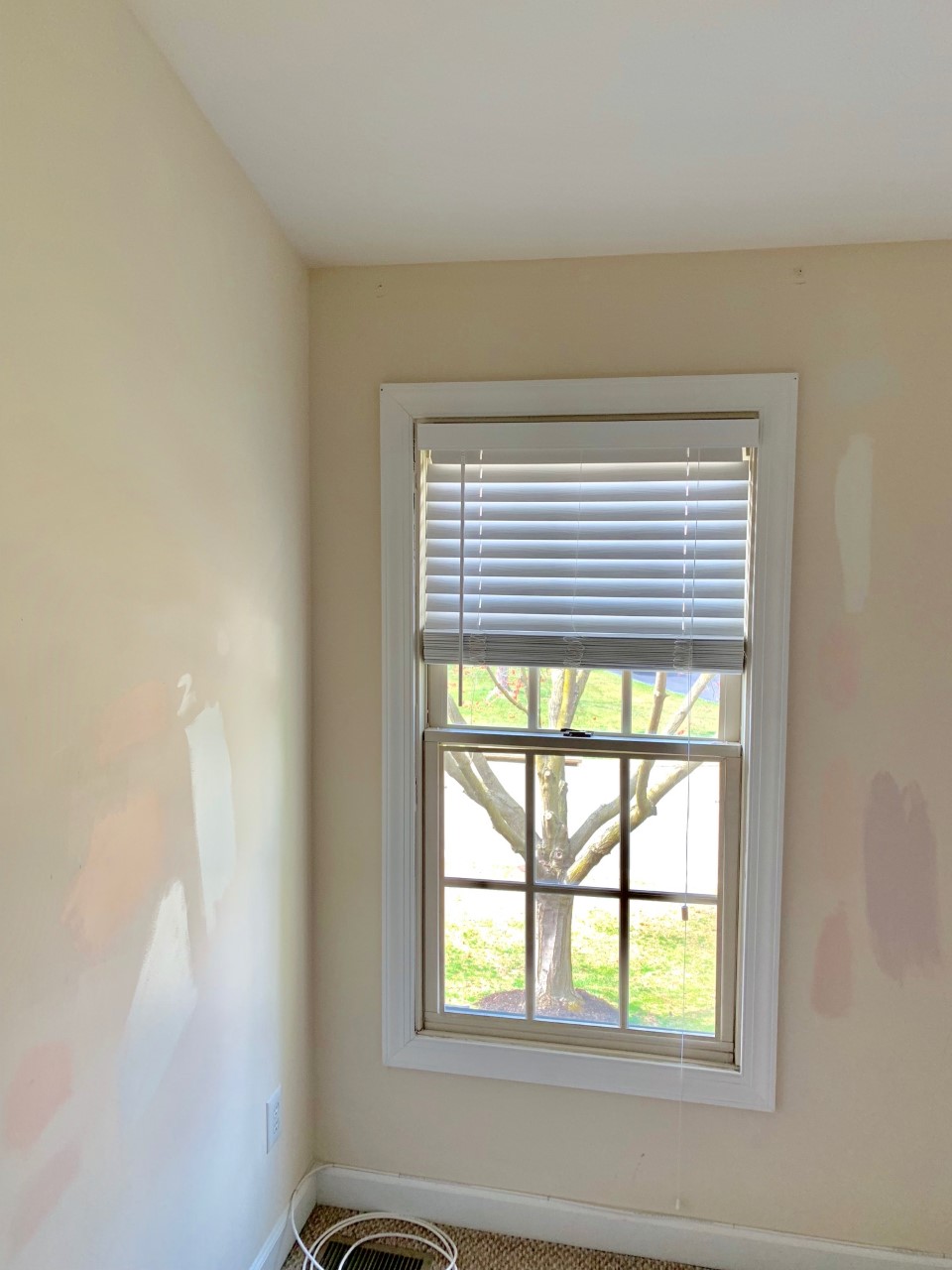 I'm surprised that it took me this long to gather enough courage to install architraves.  Up until this point we have been building a panel mould box above the doors and windows.  This option looks good, but let me tell you, the architraves looks even better.  Plus, It really wasn't much more work.  I will definetly be Team Architrave in the future.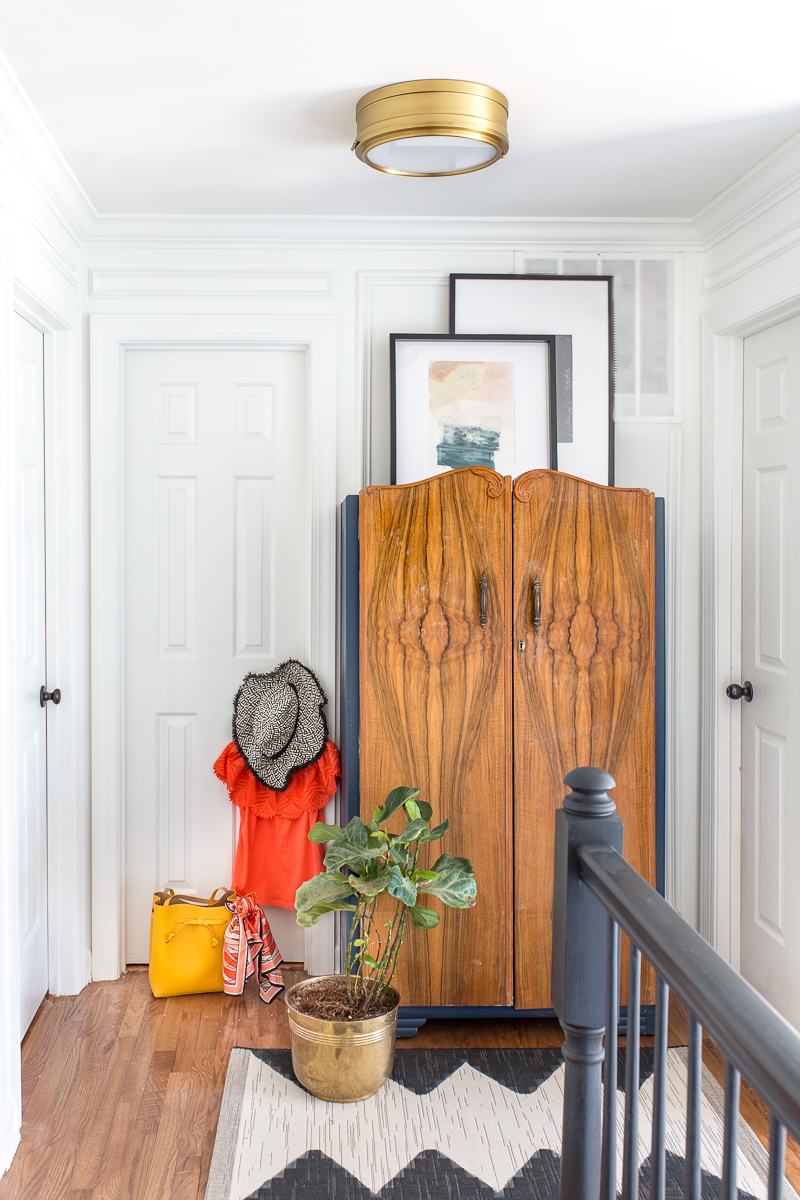 By changing the height of the chair rail, you can give your room a different feel.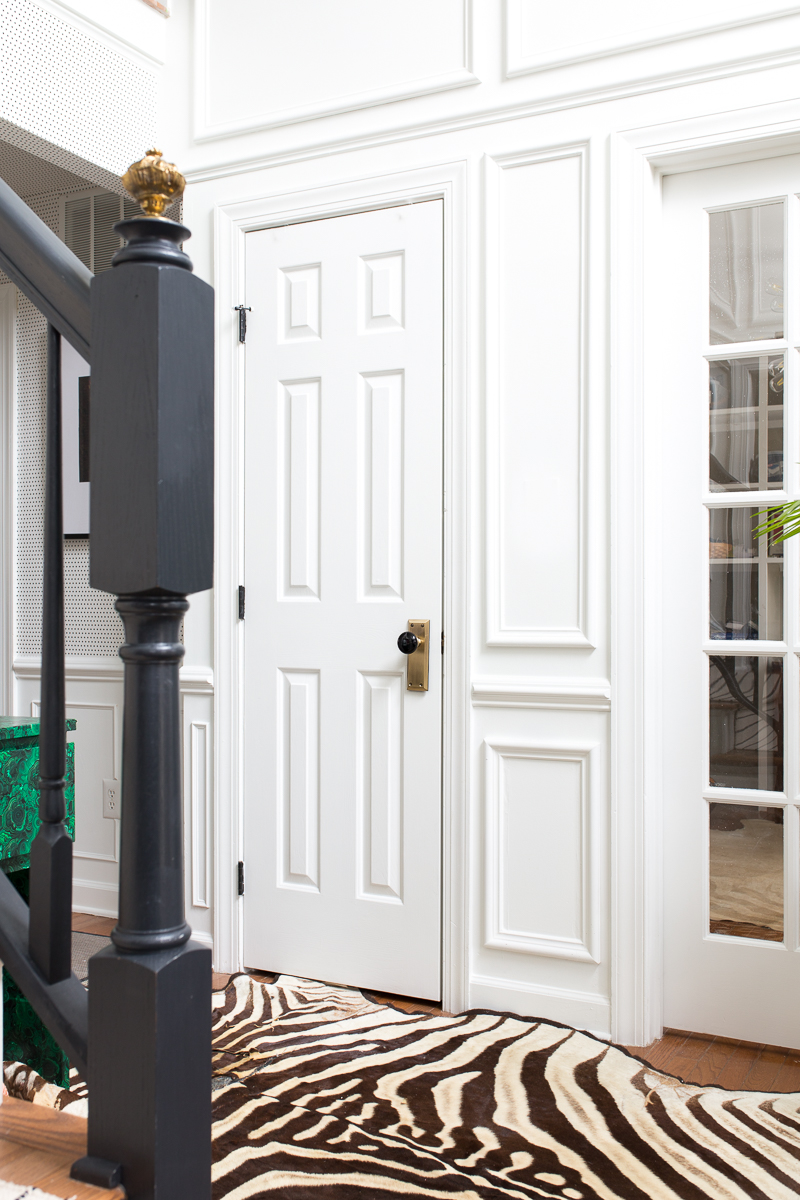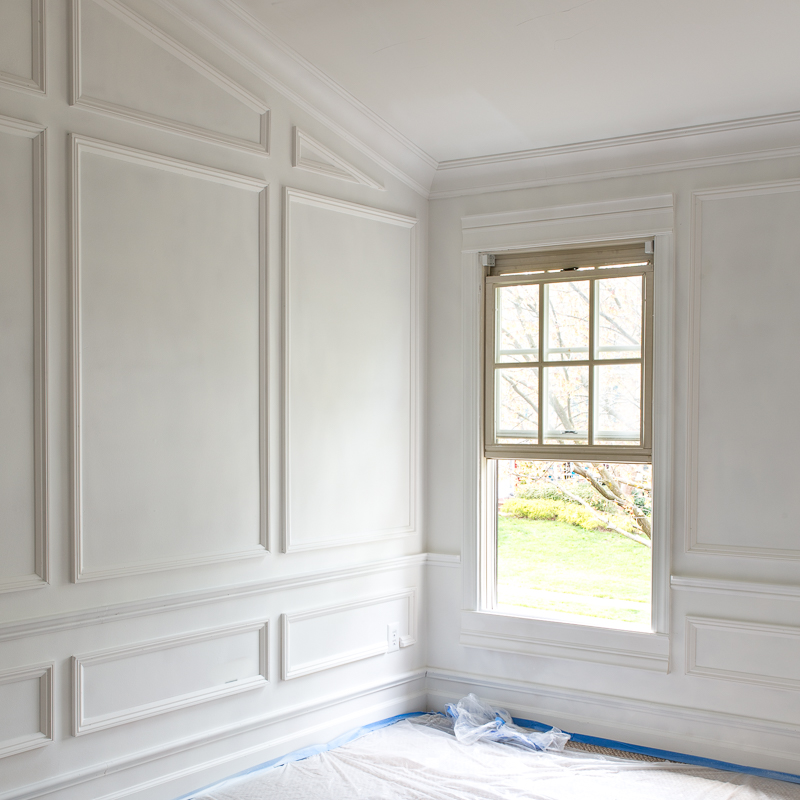 Our dining room chair rail was hung previously.  Lowering the rail a few inches would have given the room even more height.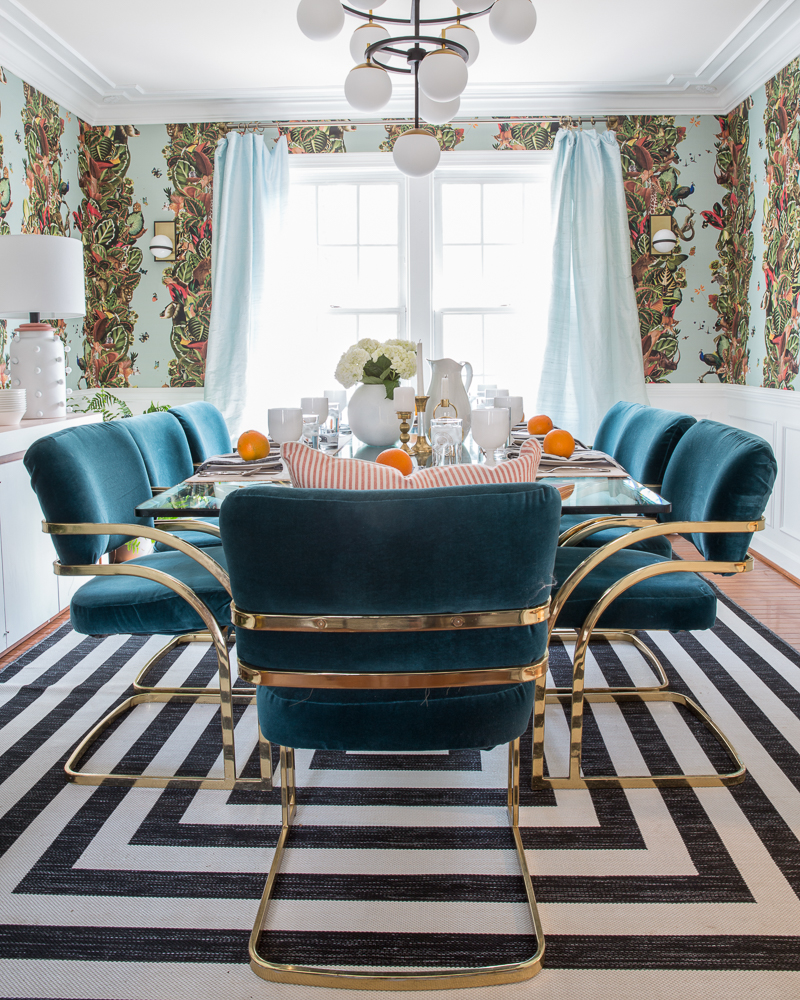 By keeping the the walls, moulding, and ceiling all the same color family your eye it helps make our walls seem visually taller. The ceiling seems to disappear.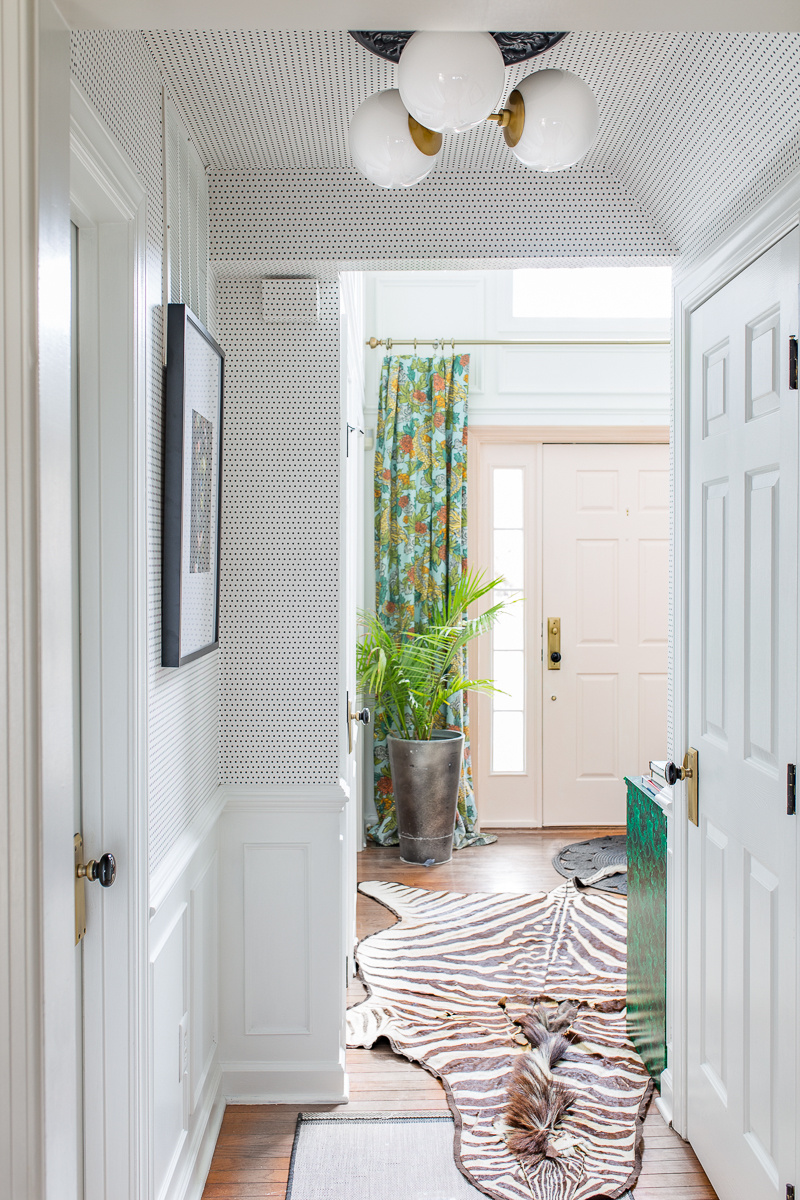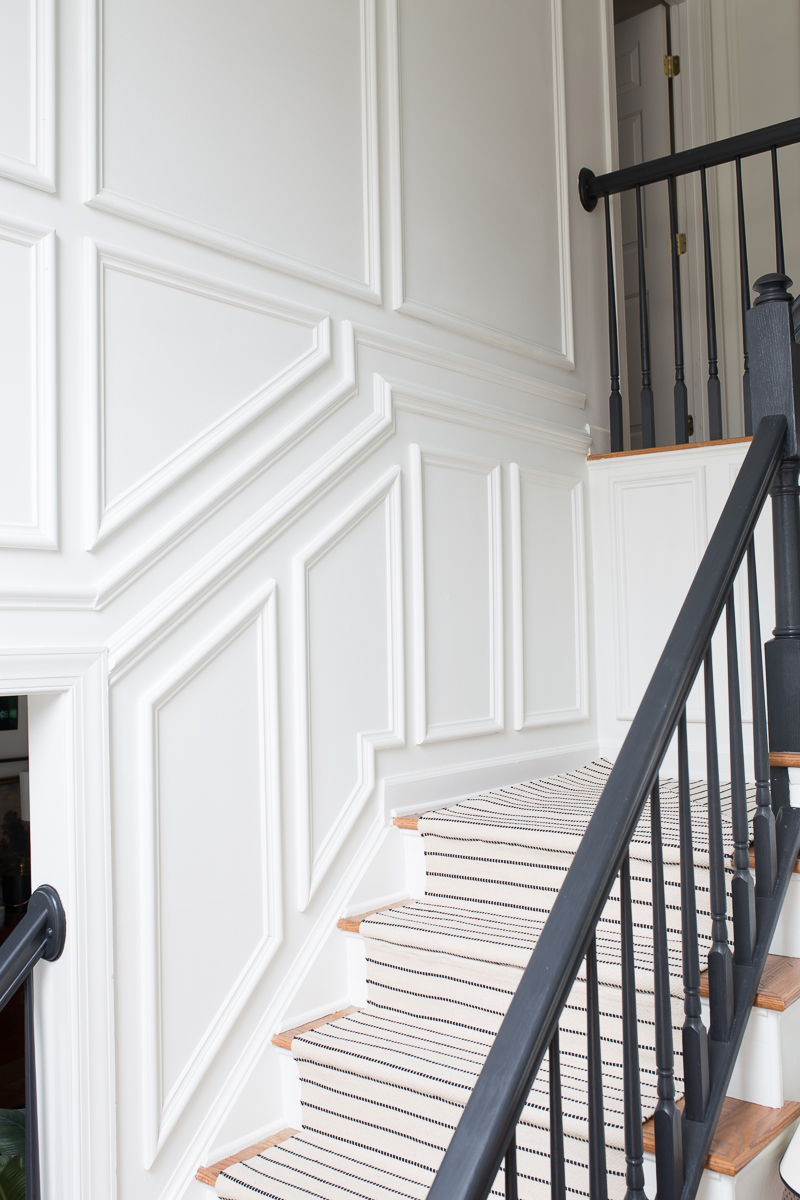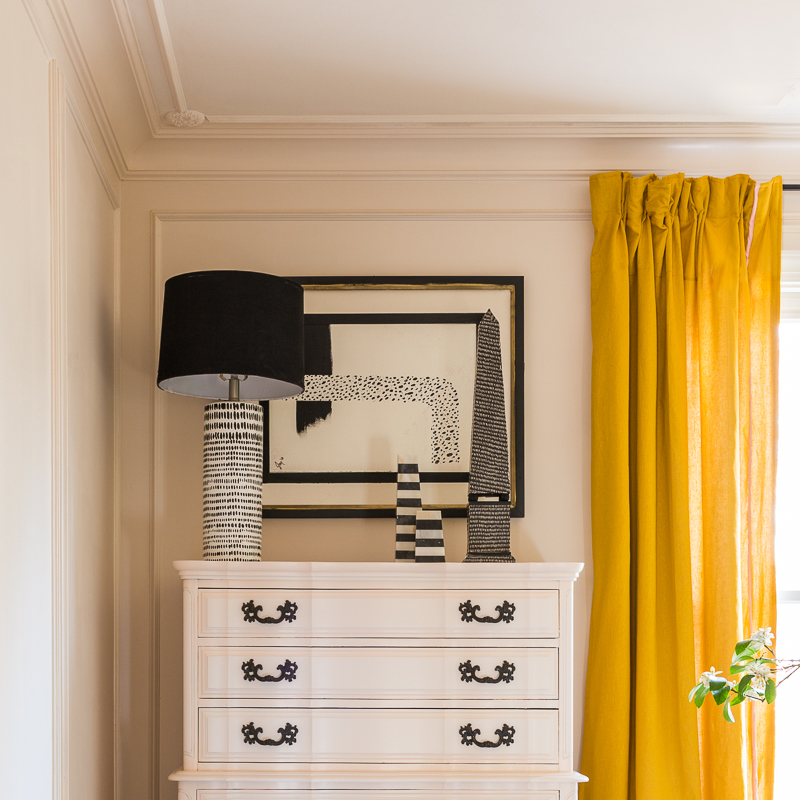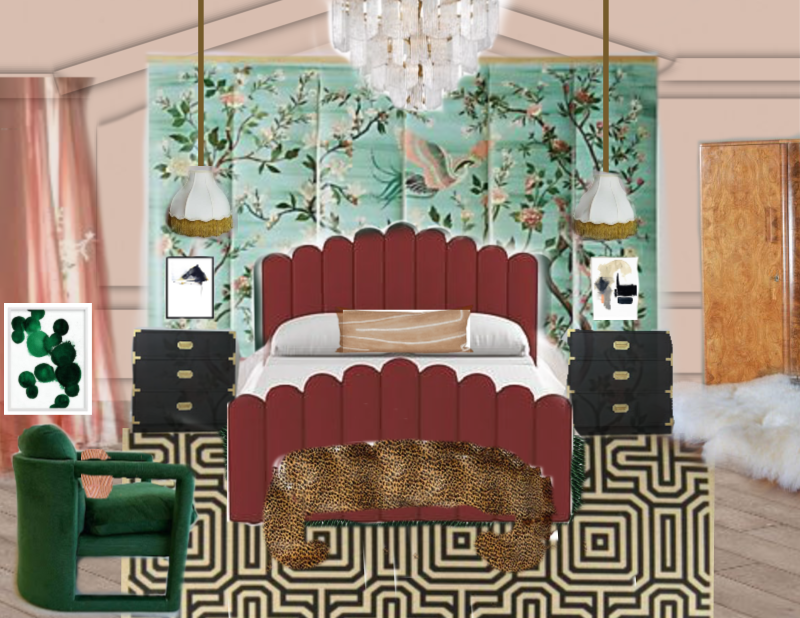 Thank you so very much for joining me on the Spring 2019 One Room Challenge- Week 1.  If you like what you see here don't forget to come back and poke around a bit after visiting the Challenge and Guest participants.  Oh, and following me is fun too ?. Don't forget to check in each week as build this maximalist, and show stopping bedroom