Check out the process to preparing and installing Cambria Laundry Room Countertops
When you find something you love, you stick with it!  This is my third time using Cambria quartz surfaces in a One Room Challenge space, and I want to break down exactly how the process happens.  Join me as I show you work from my contractor, Richard, and my countertop fabrication company, Granite Marble Express in Chantilly, Virginia, as we enter the final week before the reveal.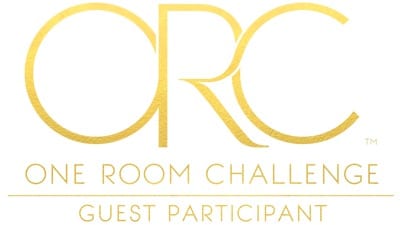 Before Laundry Room Countertop
Let's check out what the room looked like before we began.
Note: the laundry room countertop products are sponsored but the opinions are 100 percent my own.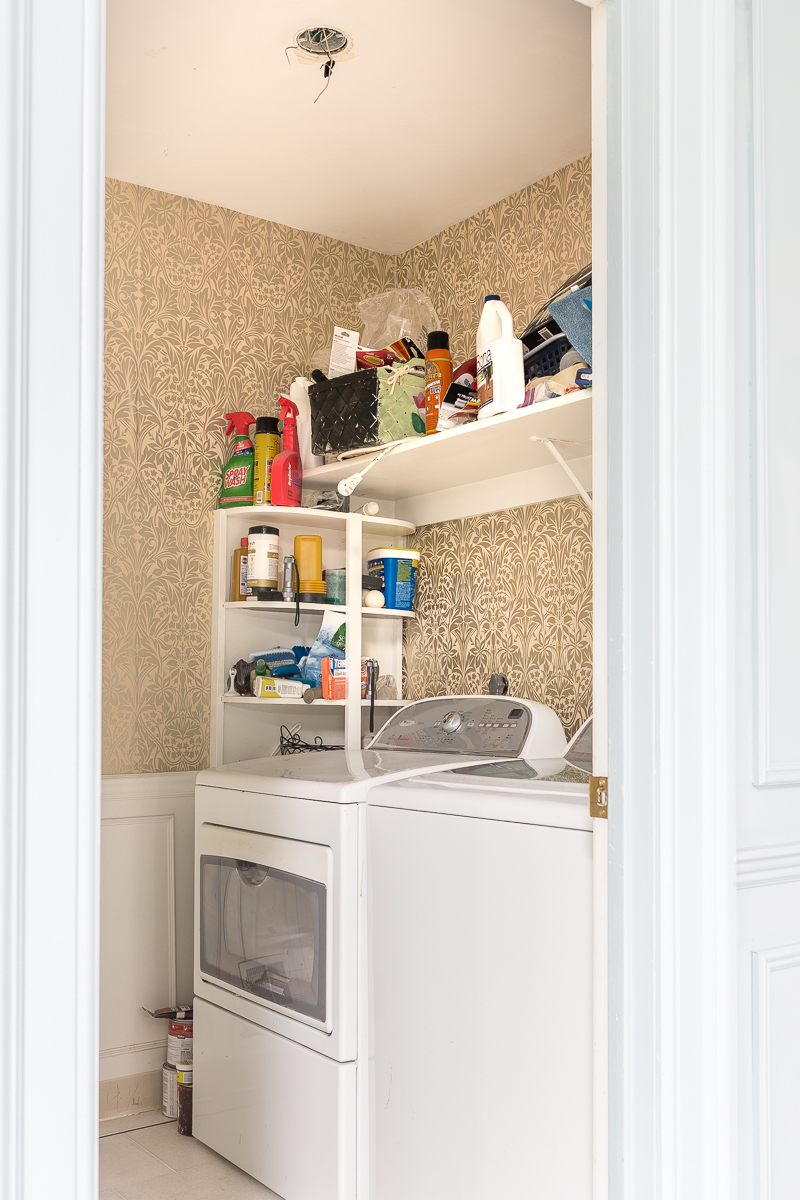 Notice my top-load washer and lack of any productive place to actually fold my laundry.
Other Cambria Projects for the ORC
I have loved participating in the One Room Challenge over the years, and want to show you two ORC events where I have used Cambria Countertops as the showstopper of the space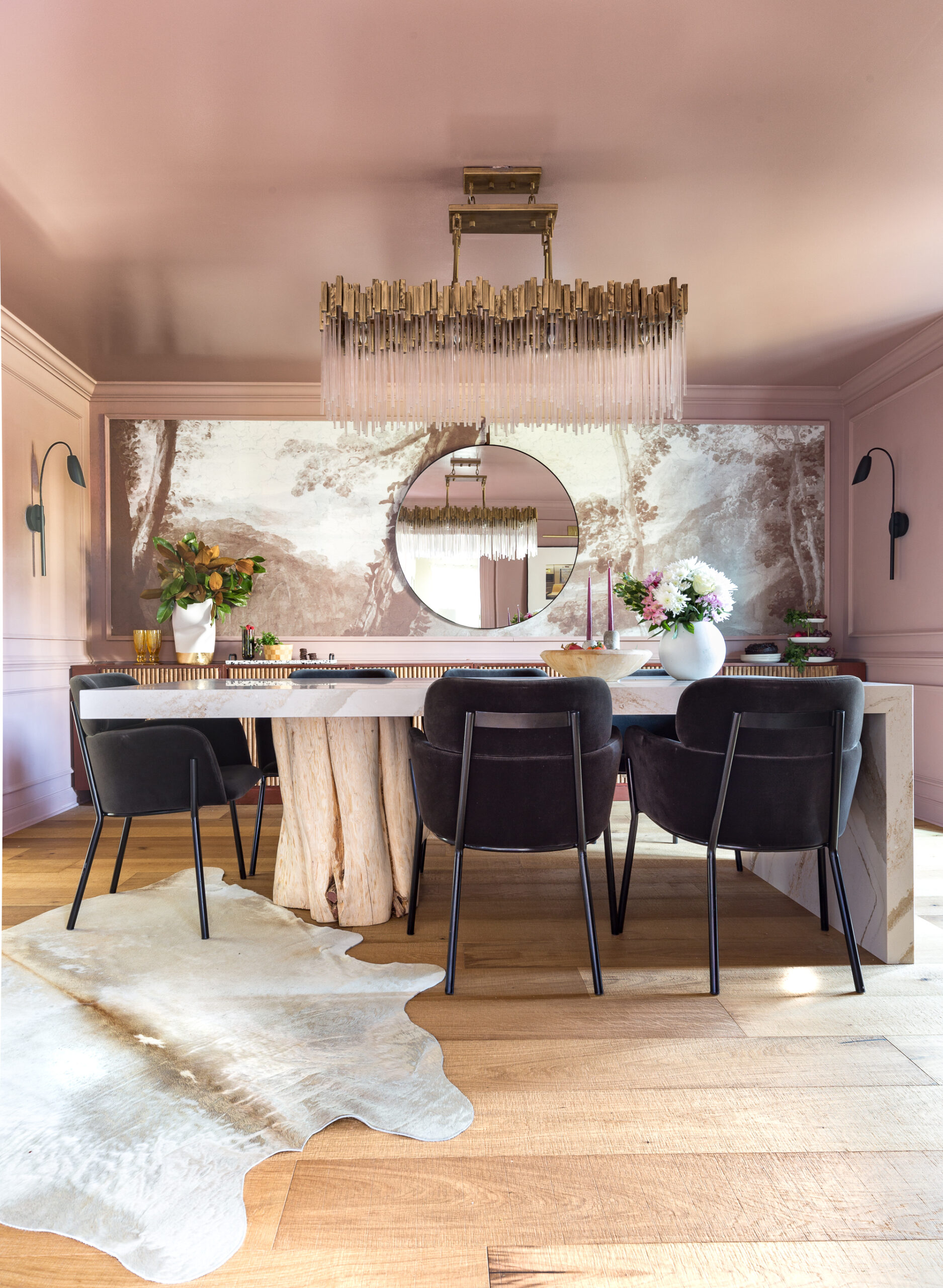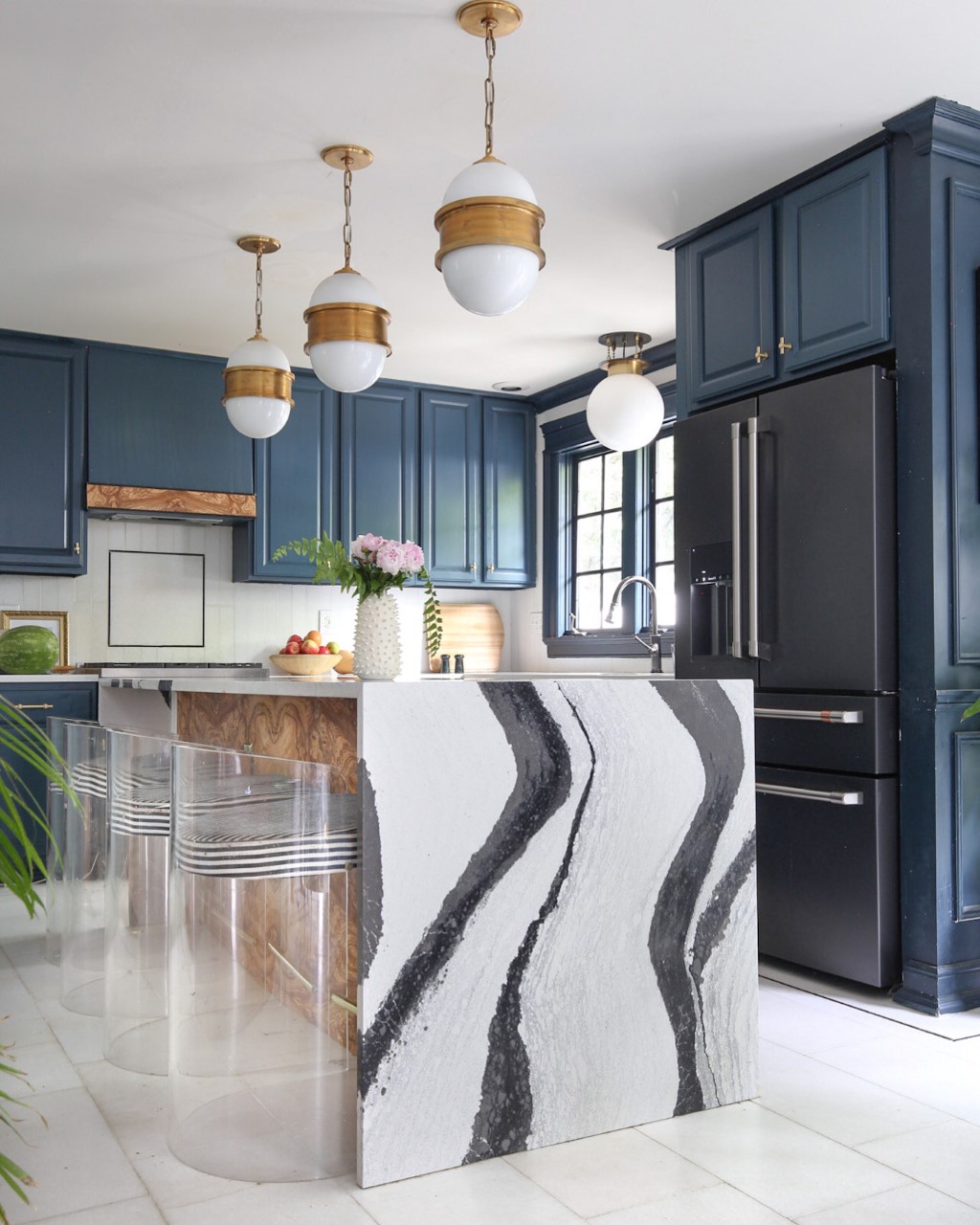 Both of these projects have reaffirmed my love for Cambria quartz surfaces.  Since quartz is one of the hardest materials in the world, these countertops are extremely durable.  Unlike granite, marble, and soapstone, Cambria quartz countertops require zero upkeep and maintenance.  They are also non-absorbent, so they resist staining and don't harbor harmful bacteria.
Personally, I love Cambria's incredible and ever growing design selection.  They blow my mind with their range, which includes a seemingly endless variety of scale, color, and pattern.
Laundry Room Countertop Process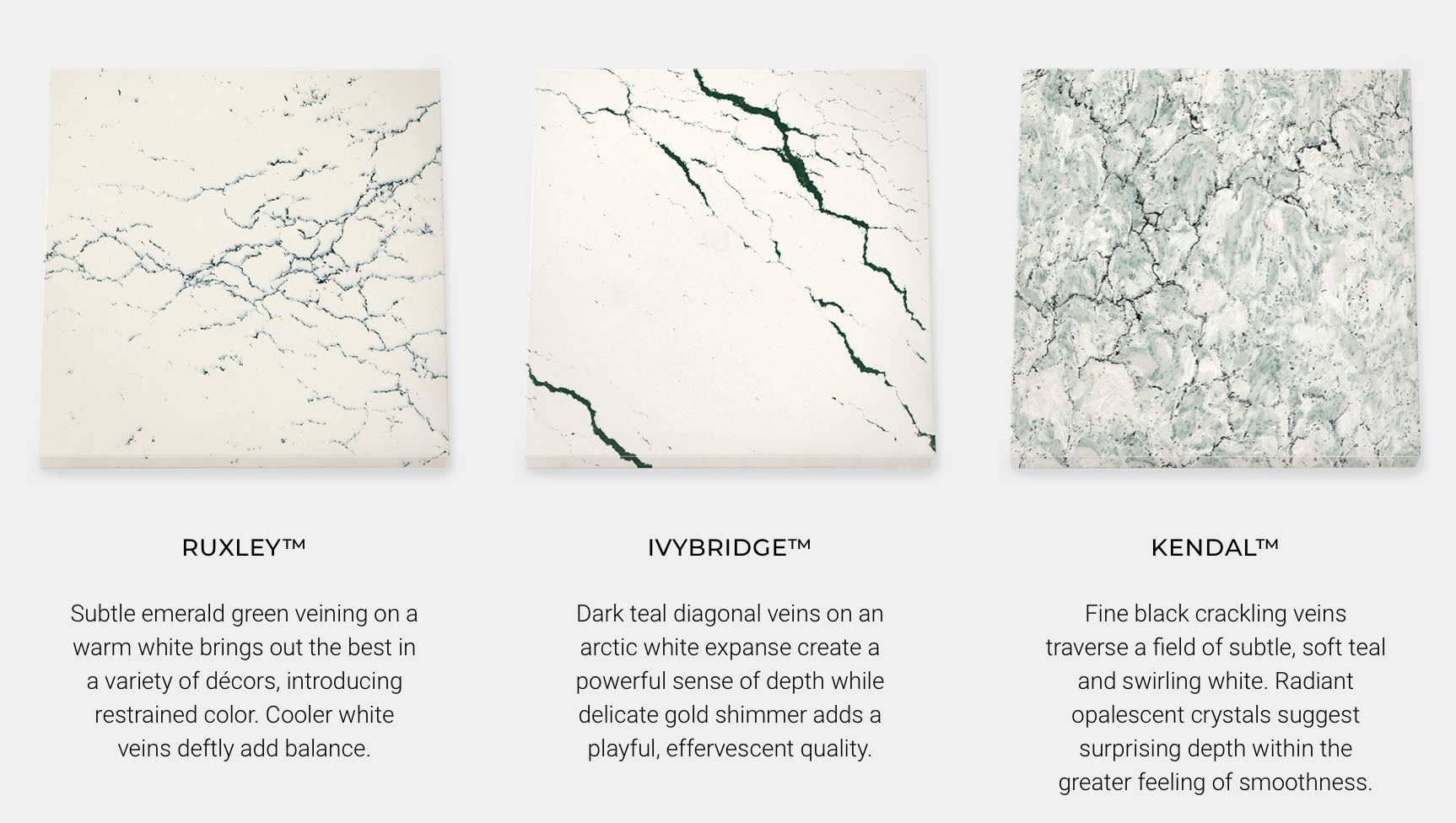 You can order samples directly from the
Cambria
webpapge, and visiting your local showroom/fabricator can also be a helpful step in the process.  I work with
Granite and Marble Express
out of Chantilly, Virginia. They serve the Virginia, Maryland and Greater DC area, and provide a 1 year warranty on their work. They also have dedicated project managers and in-house designers.
After making my selection, I was able to give them my rough measurements, desired countertop width, and finish.  They then ordered the right sized slab for my needs. NOTE: Always remember to factor plenty of time into your renovation timeline for the slab to be ordered and delivered to your fabricator.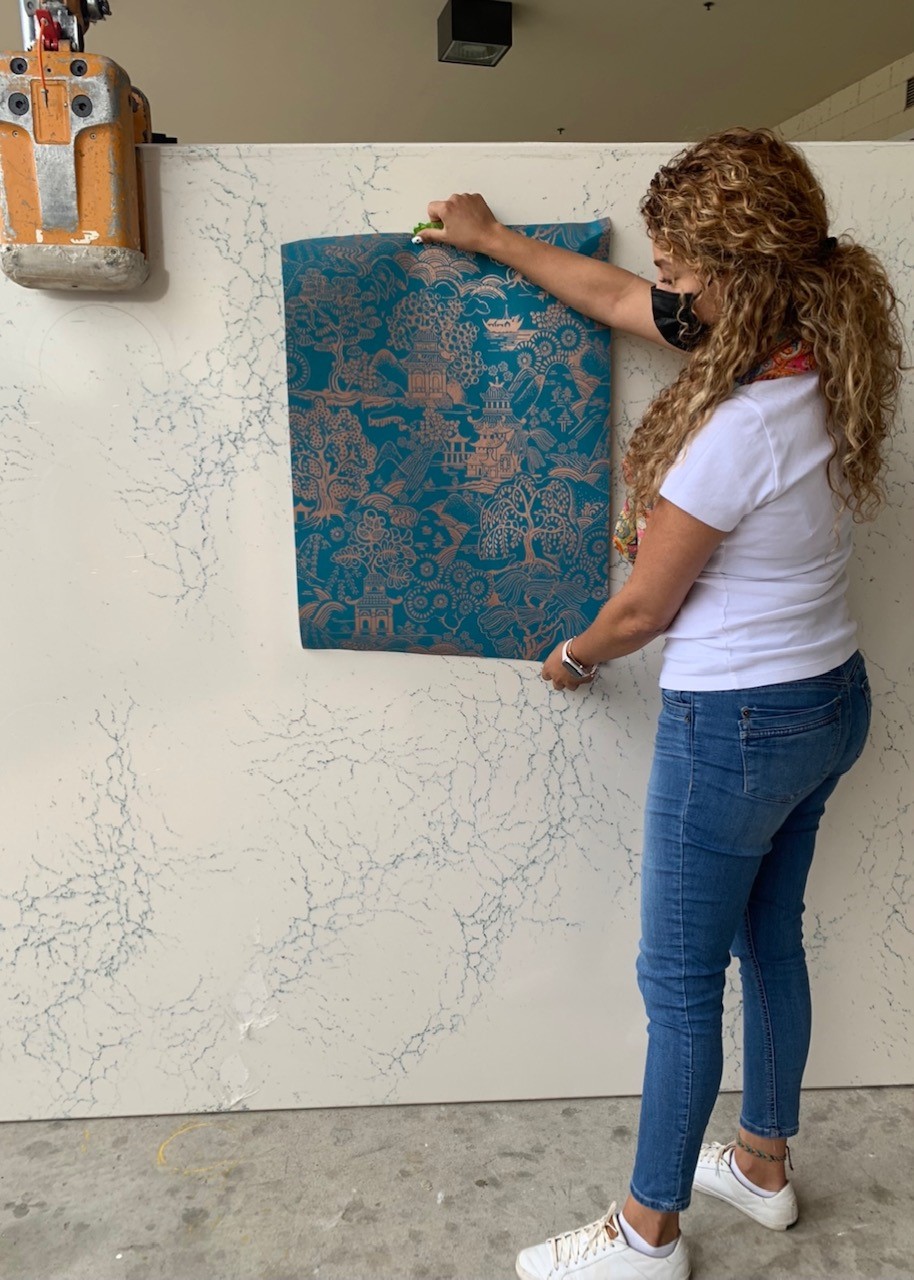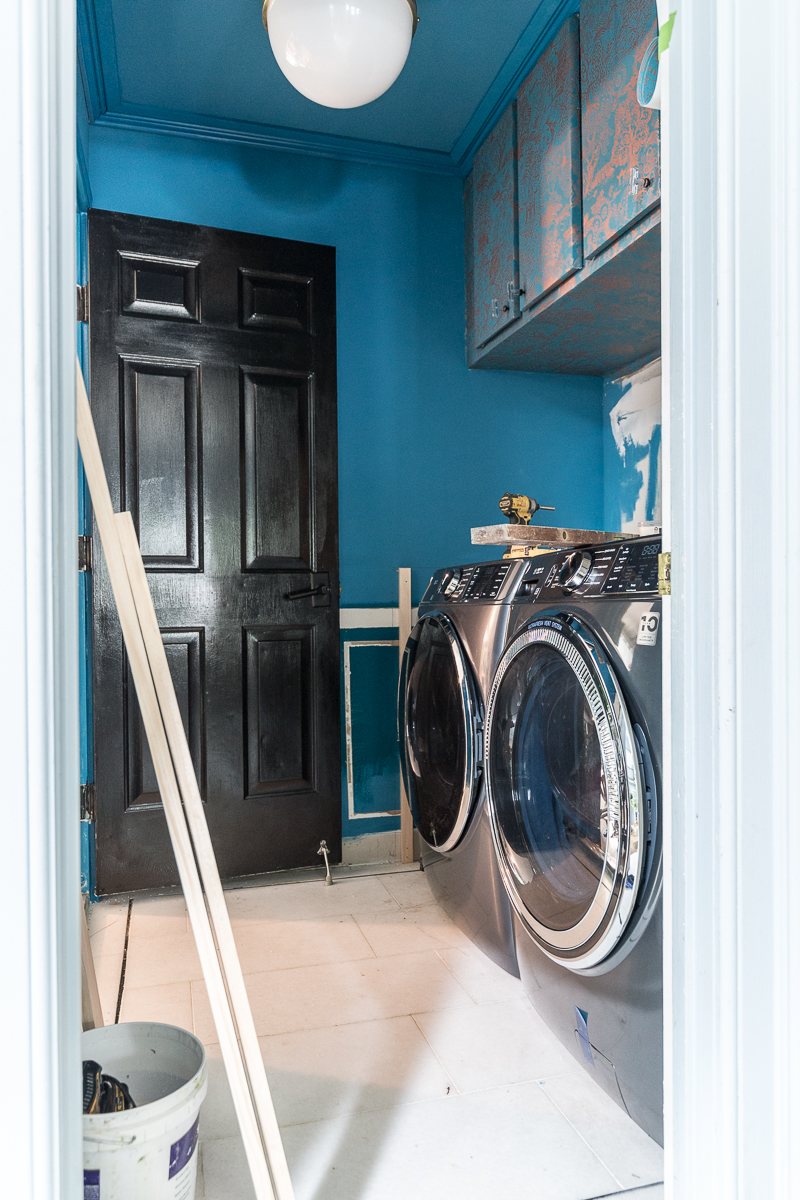 Once the new
washer and dryer
arrived, I hired my contractor, Richard, to help move electrical and plumbing.  NOTE: Don't forget to pull building permits where needed.
This work was required because my design plan is to have the stunning
Ruxley
as both the countertop AND backsplash, and I didn't want to have outlets and faucets break up the lovely view.  Richard built the frame as seen here: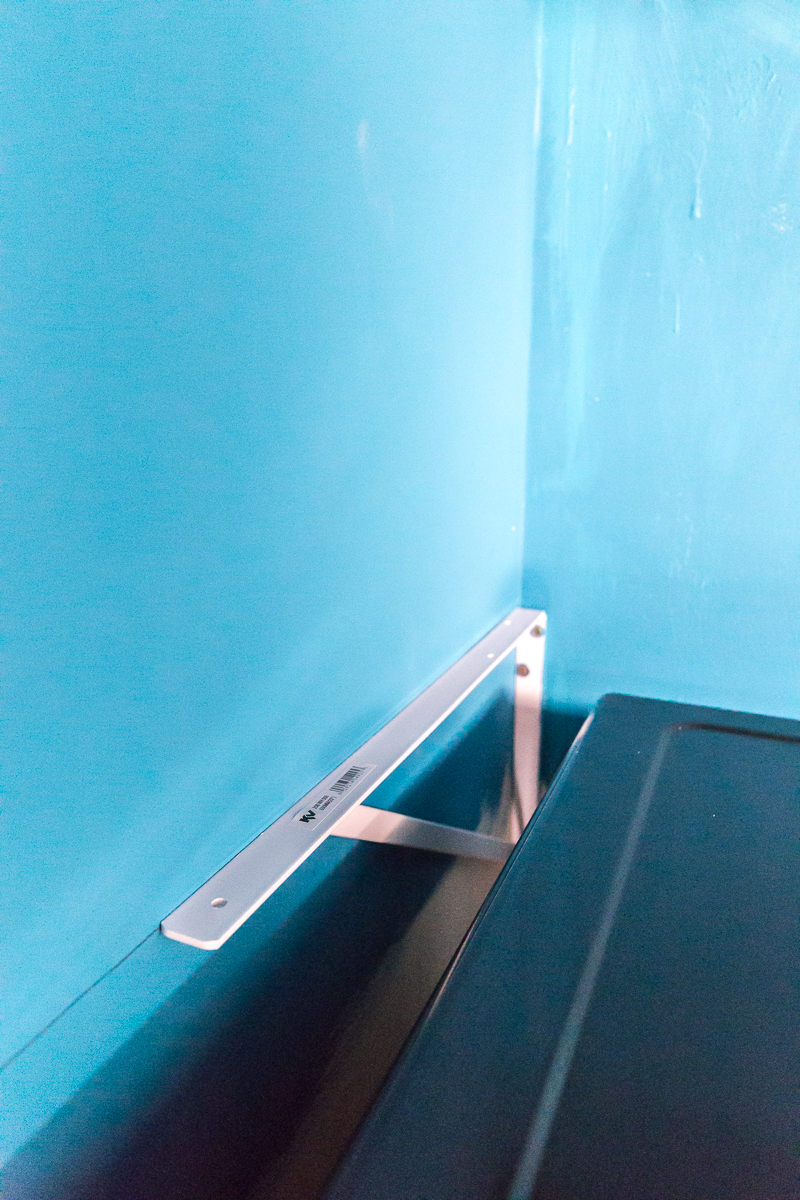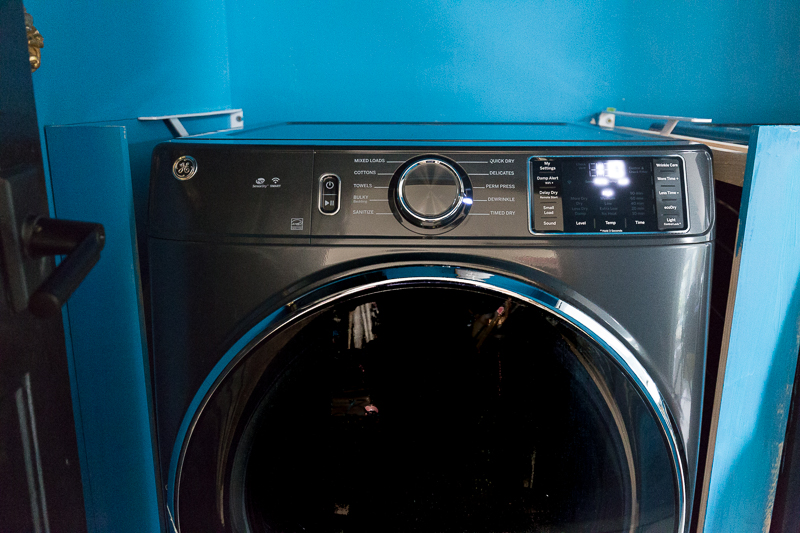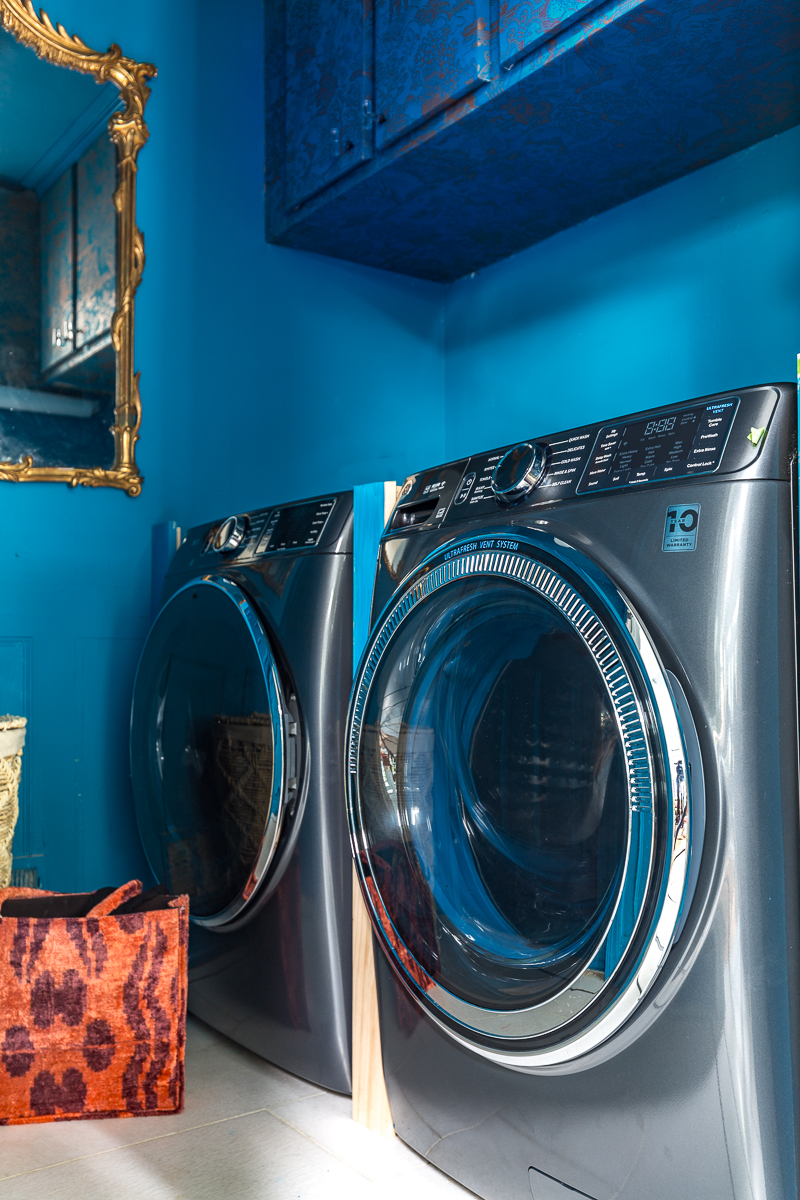 Not pictured.  If the distance between your frame support is greater than 24 inches, you need to have wood spanning across the back (attached to the studs).
Once the installers came, they notched out a piece in the corner, so it fits like a glove.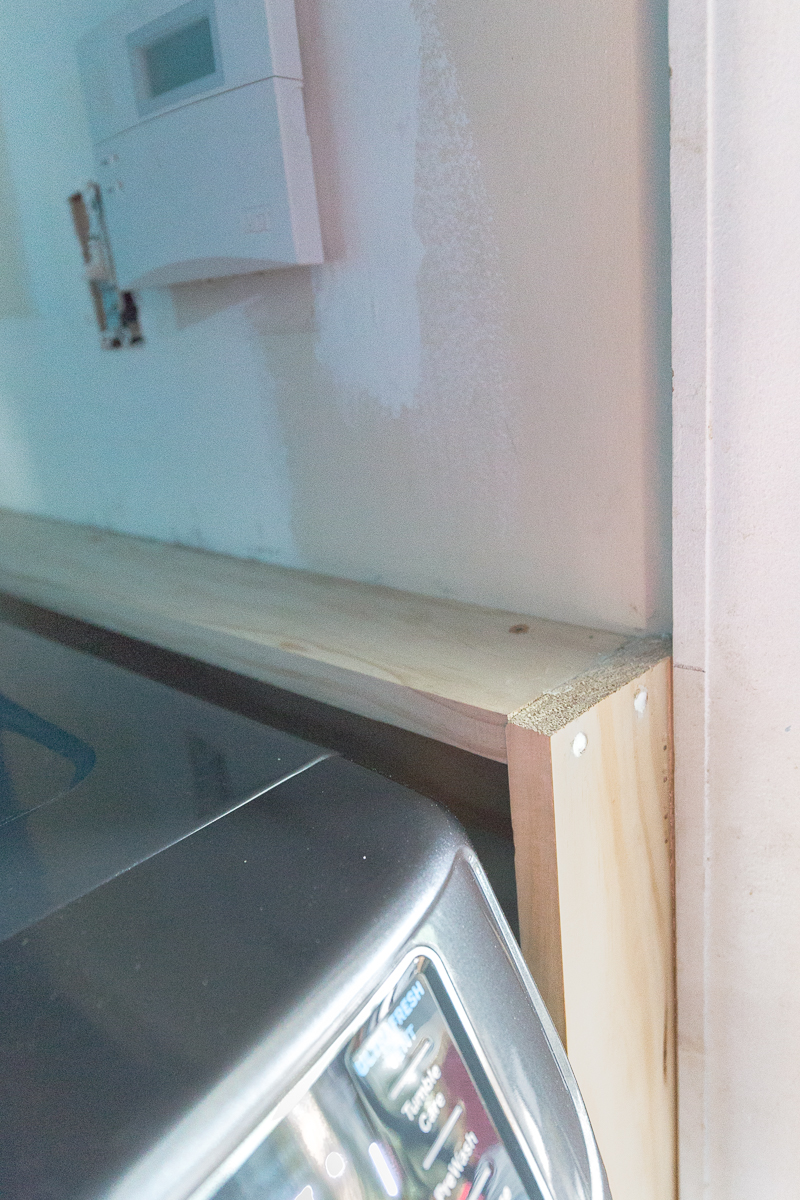 Step 3:
Schedule an appointment for measurements
 Granite and Marble Express sent out an expert to precisely measure every angle of my space.  This process is trickier than you might imagine, since walls and construction surfaces are not always perfect 90 degree angles.  Luckily, Granite and Marble Express has state-of-the-art lasers and measuring blocks that take any guesswork out of the process.  Based on the wonky angles in this room, I am choosing to install a small strip of matte black Schluter on top of the backsplash after install.  This will help disguise the small, but necessary, gap that will be required. Plus, I think it might be a nice style choice.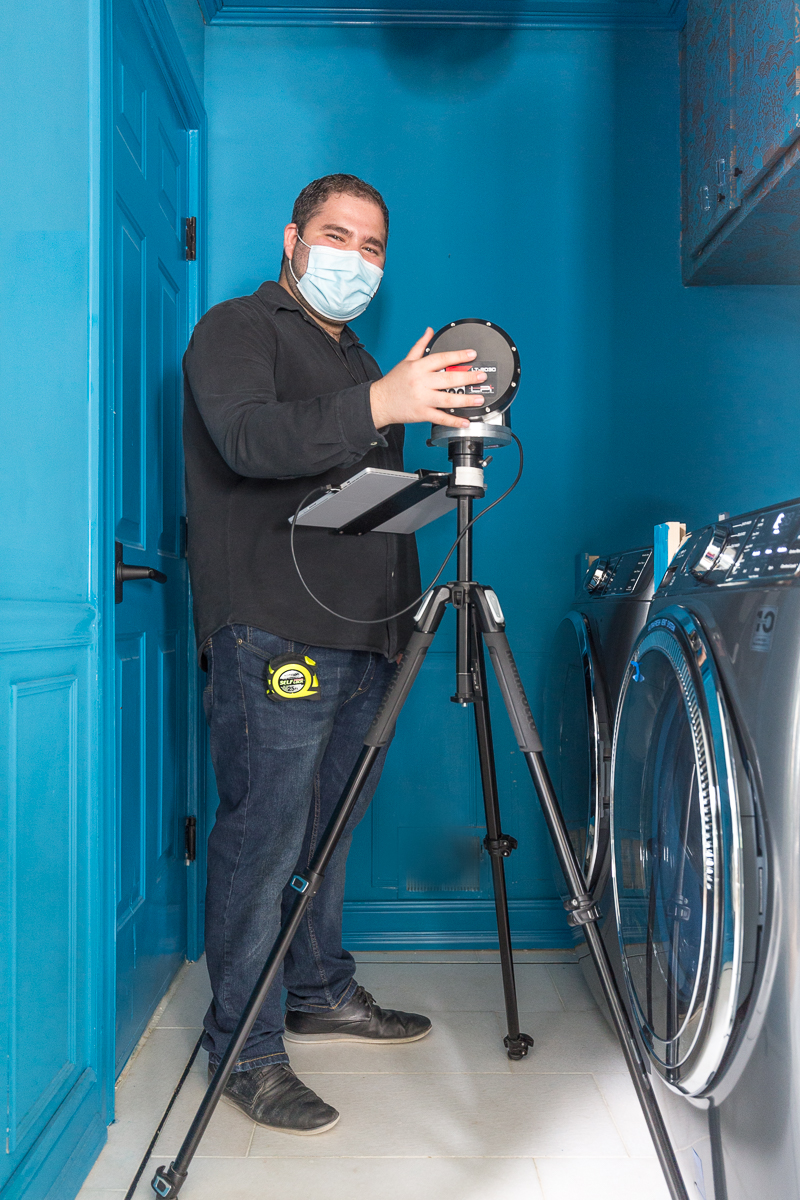 After the measurements are taken, a plan is worked up to show you exactly how your slab will be cut.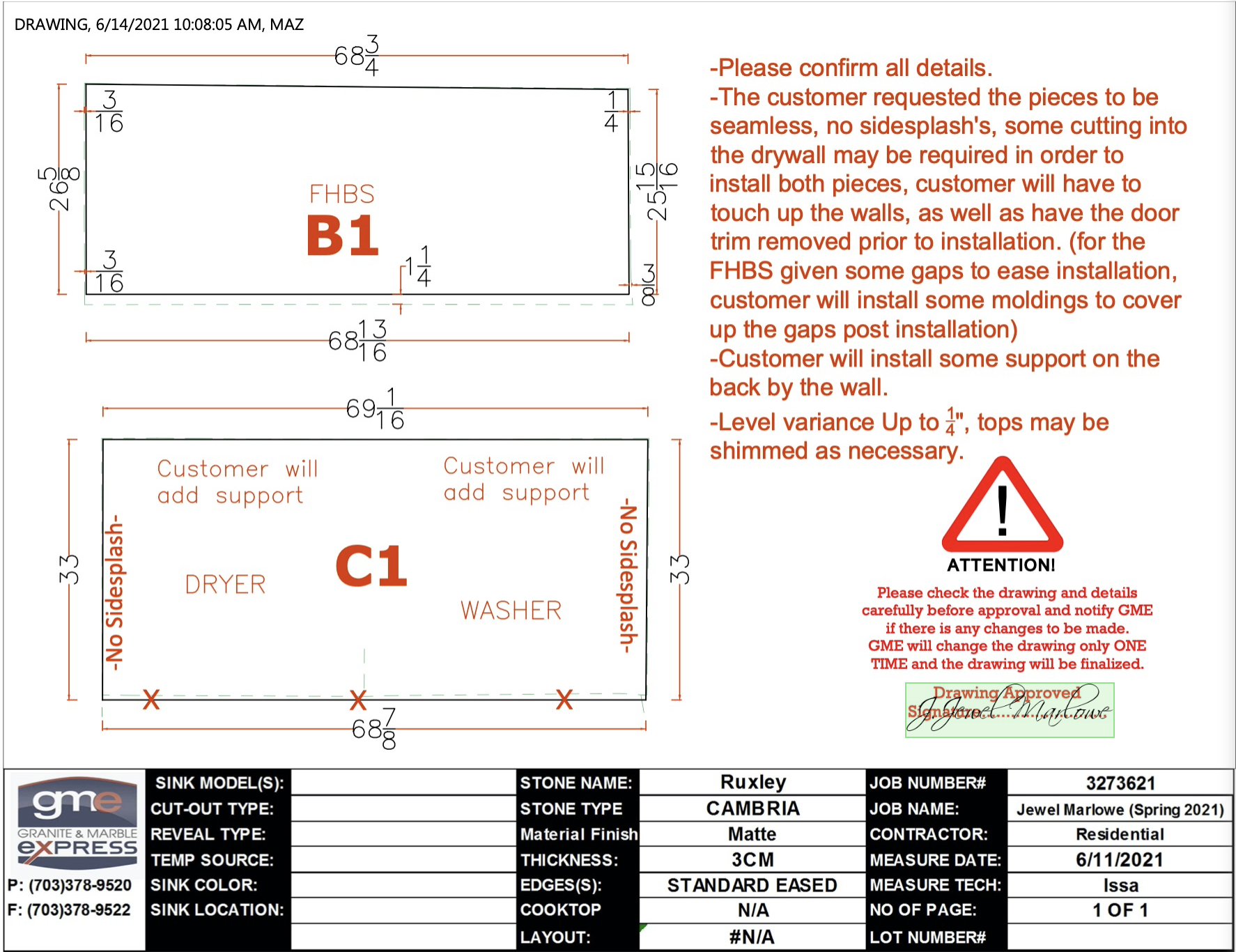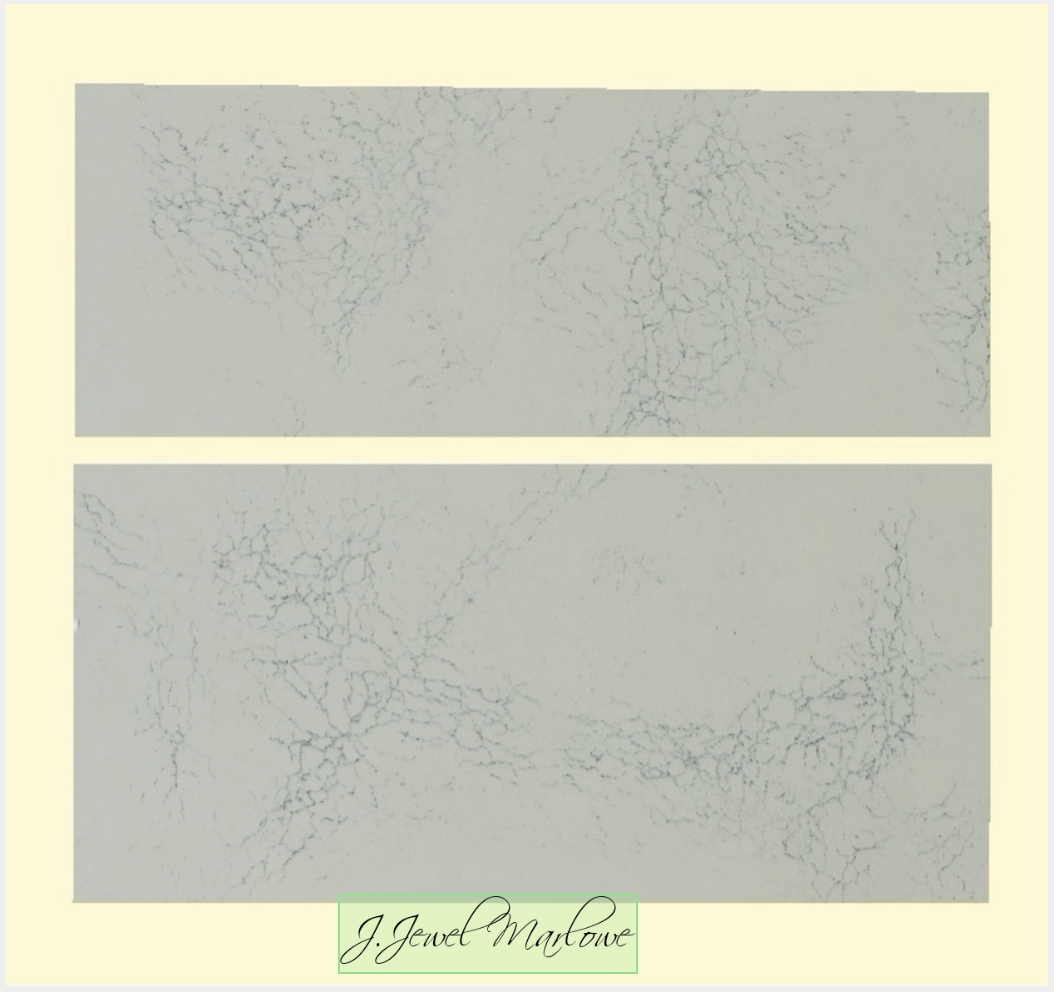 Then the behind the scenes work begins. Granite Marble Express has a warehouse full of fabrication machinery to ensure that each step of the work is executed professionally.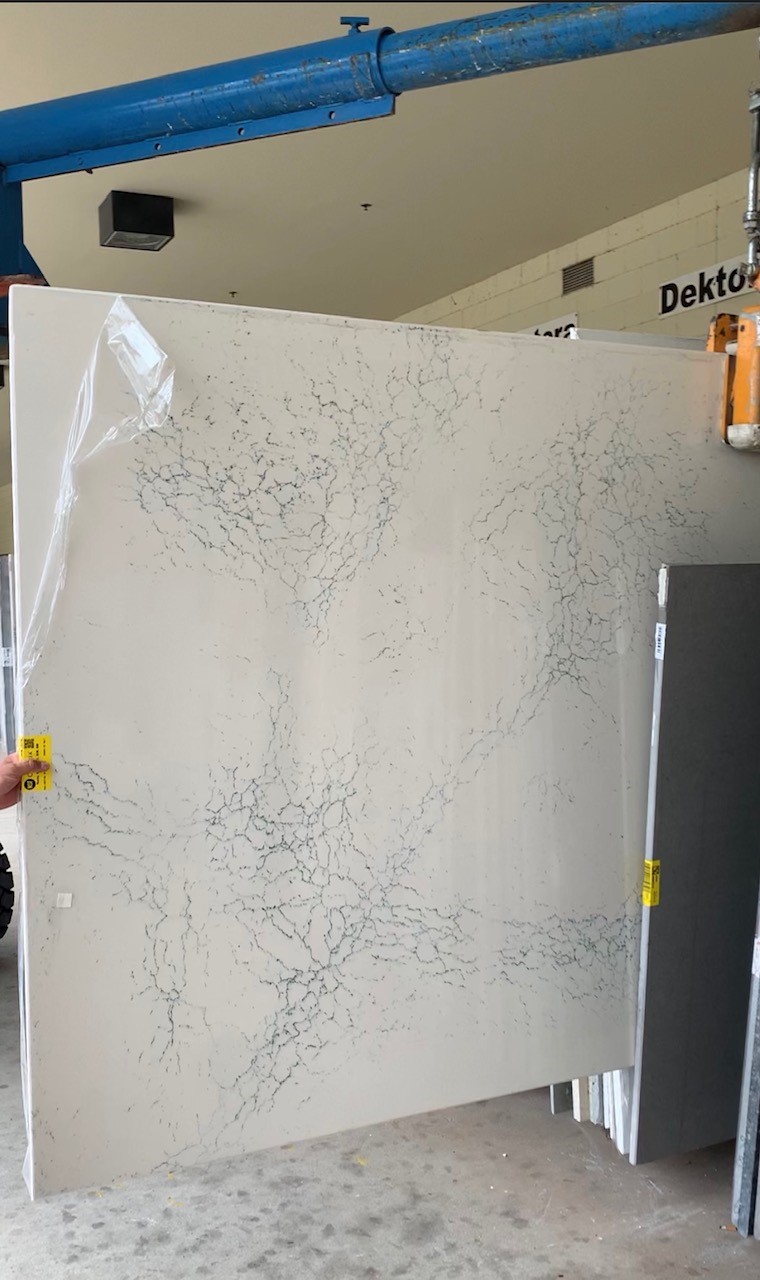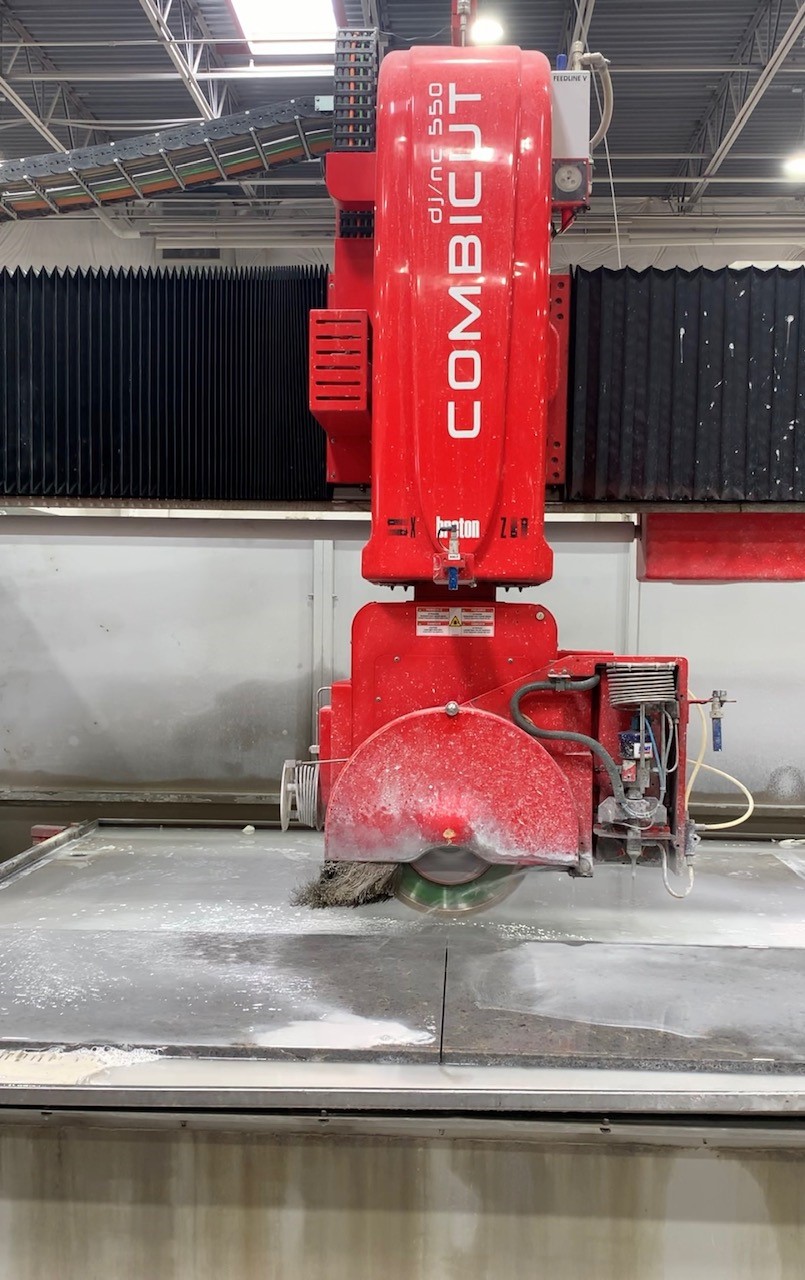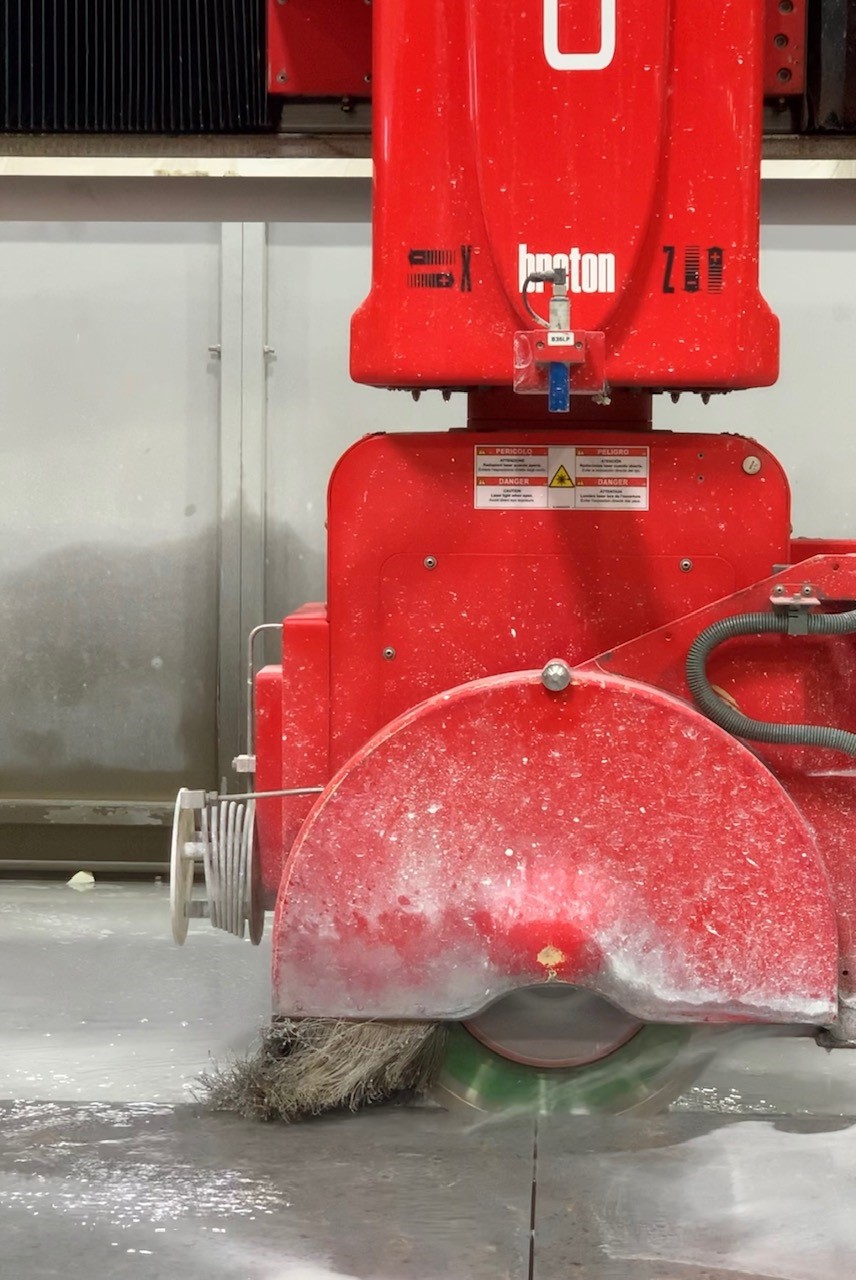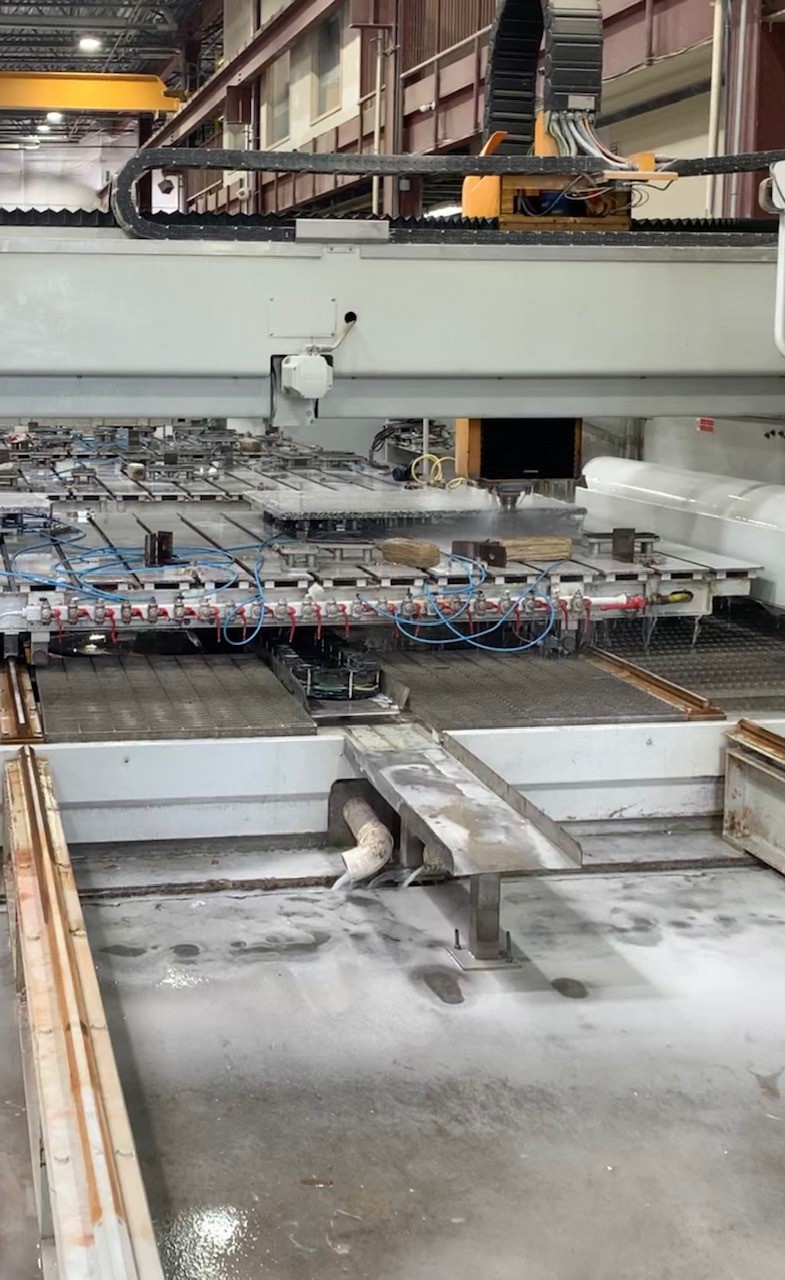 I had the countertops installed this weekend, and I finished the room on Monday.  Here is a sneak peak of how the countertop turned out. Check back tomorrow to see how the rest of the space looks….HINT: I'm beyond obsessed.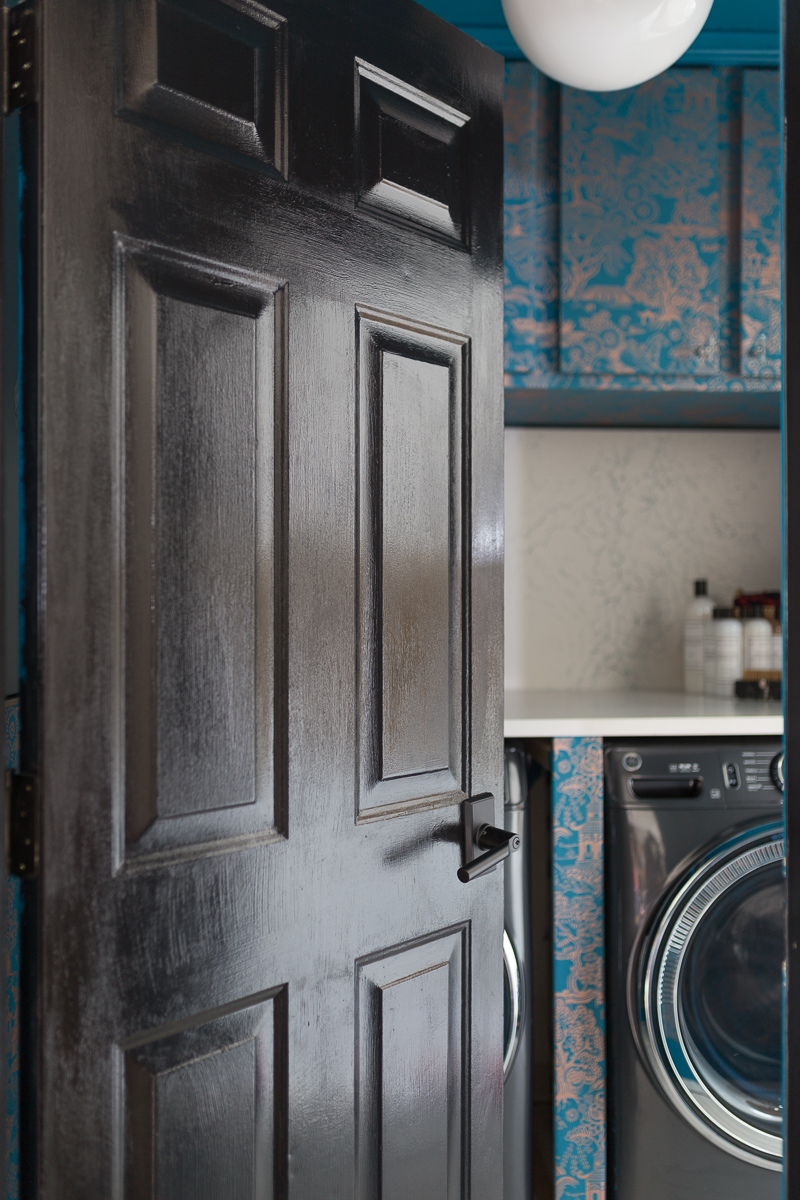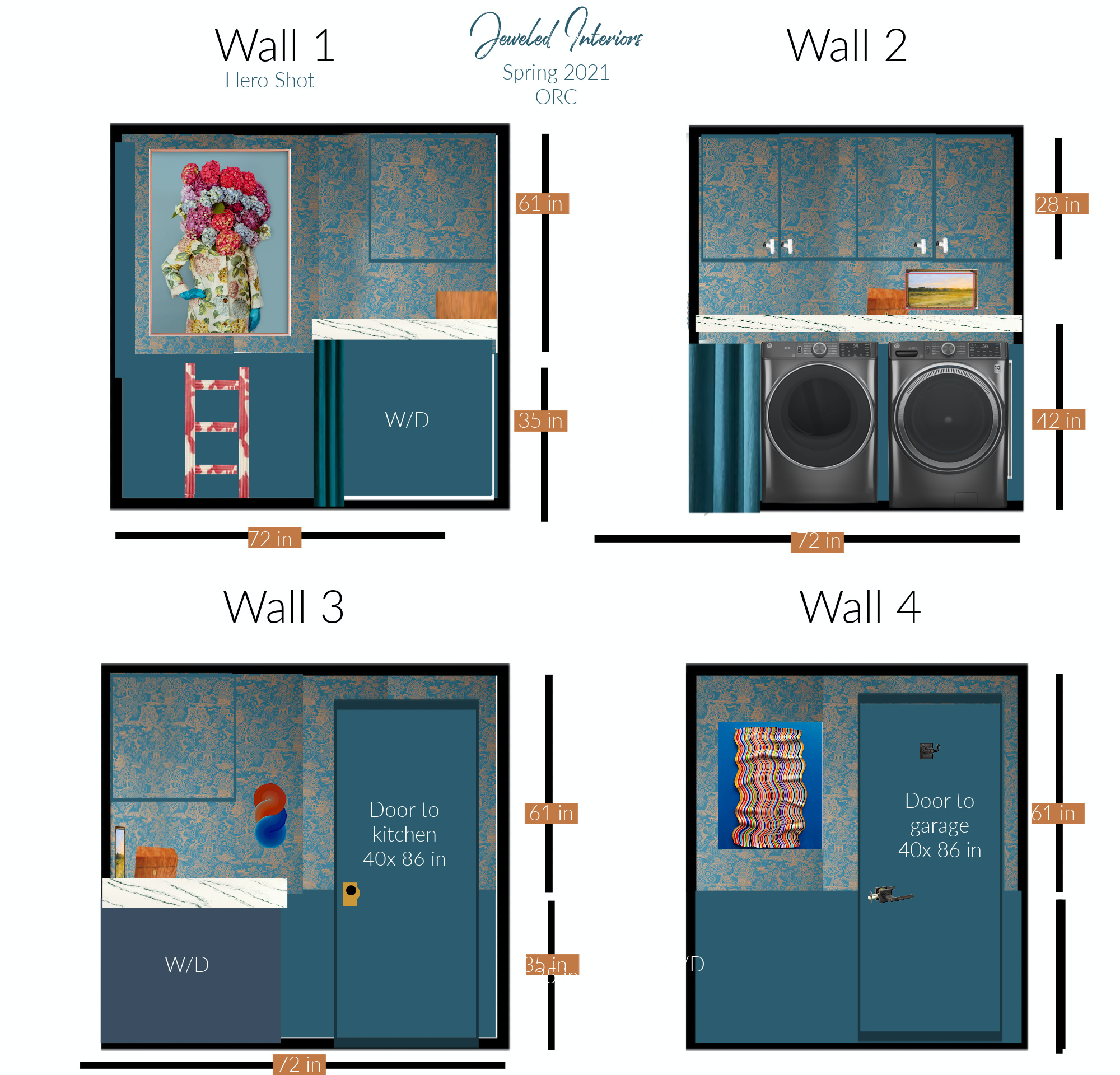 Jewel Box Laundry Room Sources
All of the products mentioned are sponsored or discounted but the opinions are 100% my own.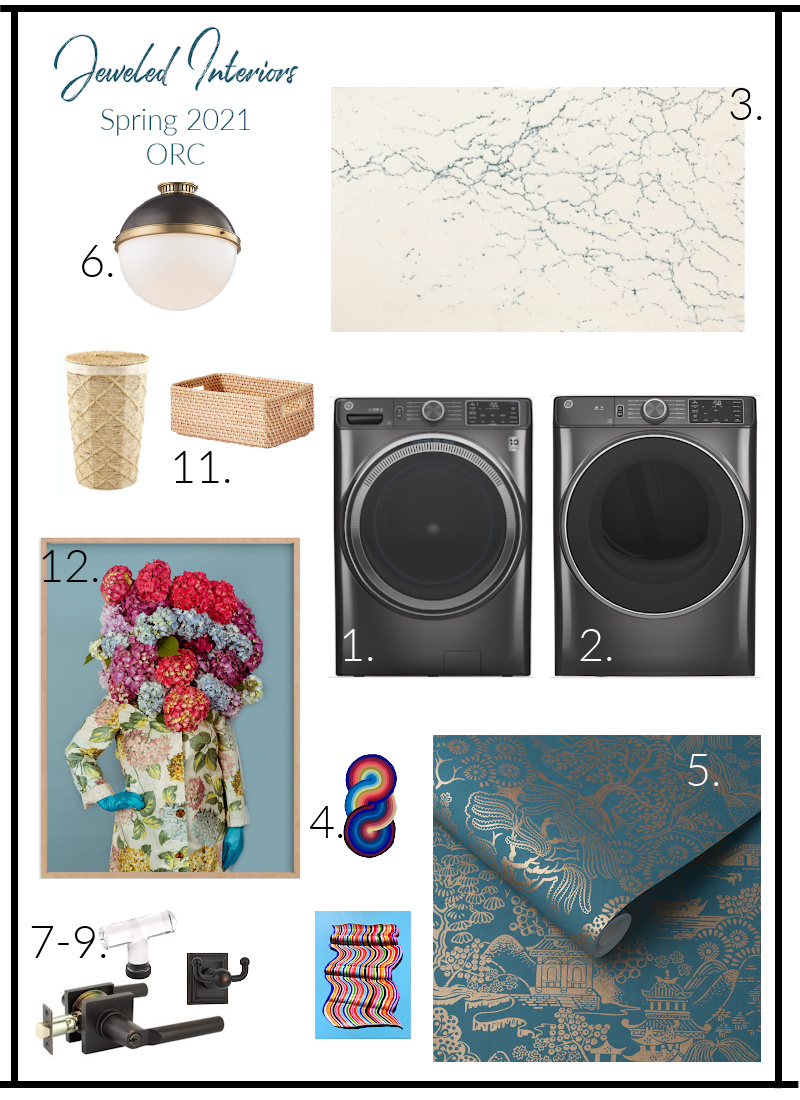 Thank you so very much for joining me on the Jeweled Interiors Spring 2021 One Room Challenge.  If you like what you see here don't forget come back and poke around a bit after the link-up.  Oh, and following me is fun too.  Check back each Thursday as I transform this space into a colorful, soulful, and glamorous abode.