Design Details Week 3 Fall ORC
Now that a good chunk of our product has started to arrive, I want to show you some flat lays to illustrate the beauty of the design details in each of the three rooms.  I also want to highlight all of the outstanding issue yet to resolve in each room.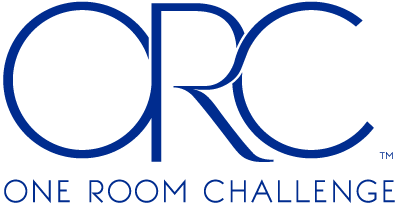 A big thanks to Linda for organizing the One Room Challenge 💃.  I loved seeing everyone's plans this week!  So much fun and I can't wait for the big reveals.
If you've never heard of the ORC then I'm excited to introduce you.  This is an exciting interior design event with 20 Featured Designers and hundreds of other Guest Participants .  Each of us will have 8 weeks to transform the room of our choice.
Even more fun? Better Homes and Gardens will be the media sponsor again this year.
I don't have to tell you that good design comes down to the details.  Last week we talked about top level, big picture flow and cohesion.  This week I want to show you, on a more micro-level, some of the details in each of the rooms.  There will be more to come as we near the end, but let's get you caught up to speed on all the yummy details.
Dining Room Design Details
The dining room has actually seen the most action this week, since the painters have been here the last two days. They have removed the old hardware and patched the holes.  The painters are about 75% done painting the book cases, ceilings, crown, and chair rail down in gorgeous Kelly Moore Painte- Navy Damask paint.  There will be much more on that next week.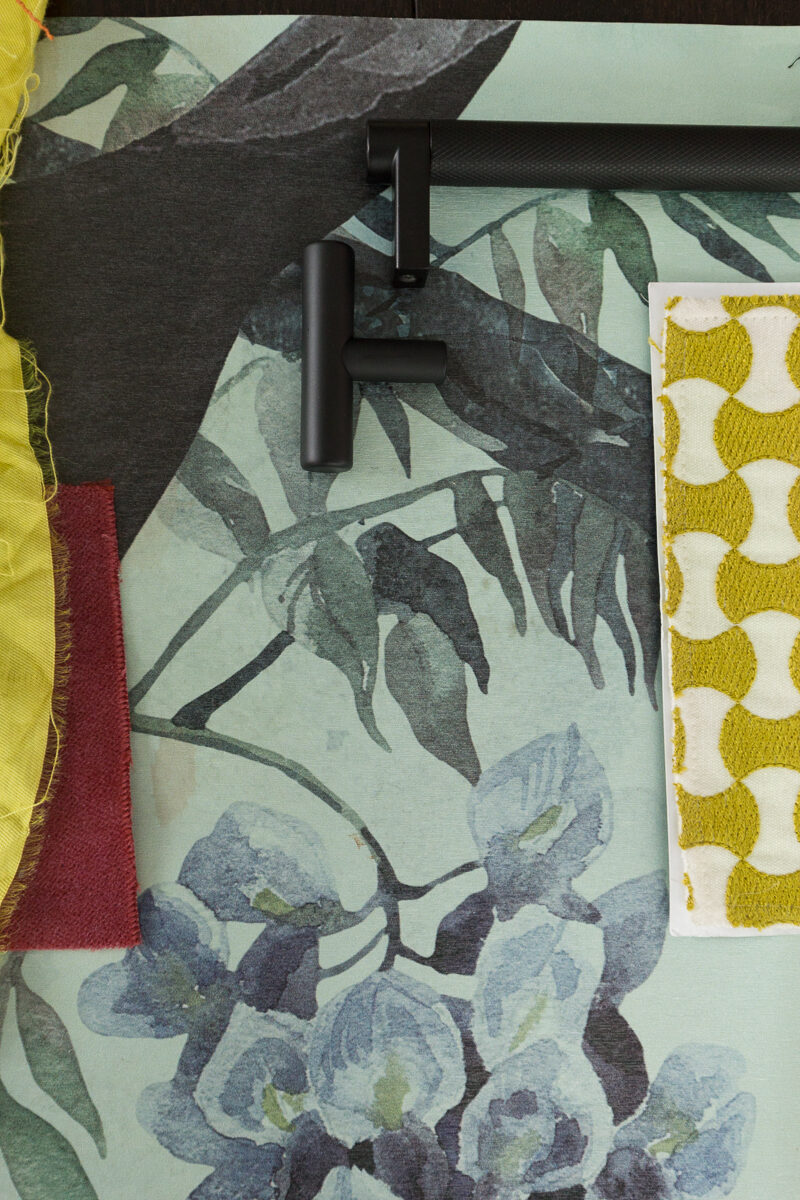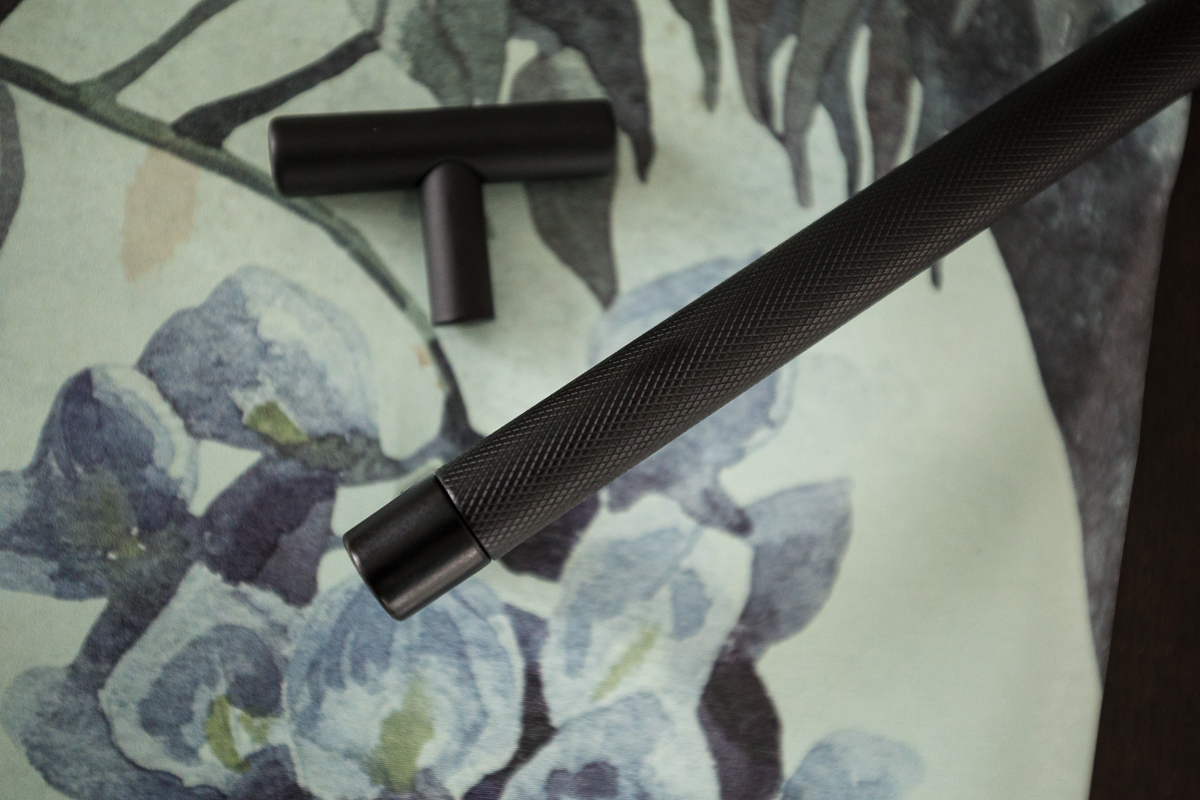 We have replaced the hardware on the orginal built ins with these gorgeous Emtek Select knobs and pulls.
Most everything is on track for this space except for art above the fireplace, the sideboard, and end chairs.  I ended up purchasing a different sideboard, but I need to make sure that I like it.  Also, the end chairs aren't likely going to arrive in time so I need to try out my back up options in the room.  I have couple of art options, and I am leaning towards photography.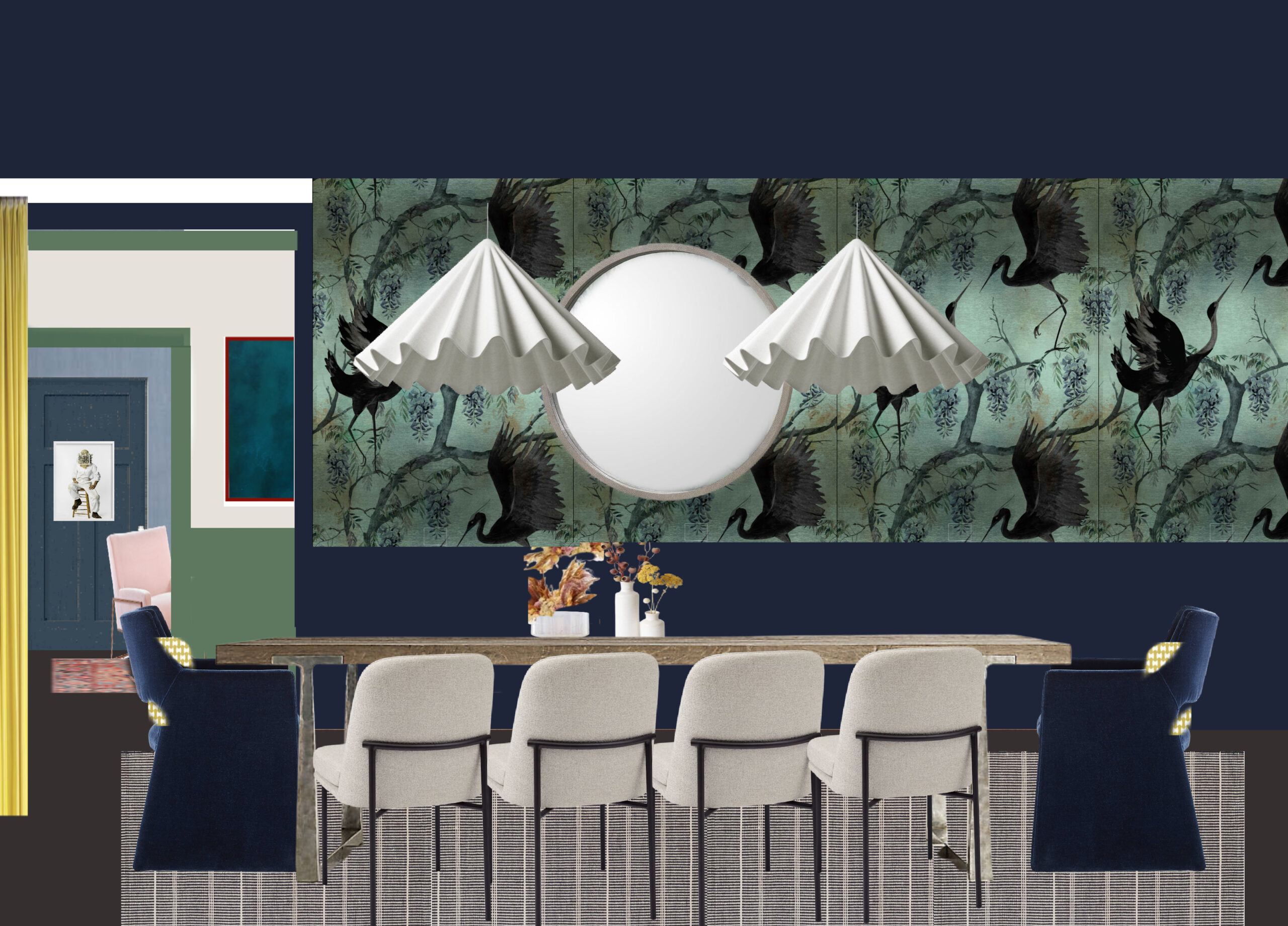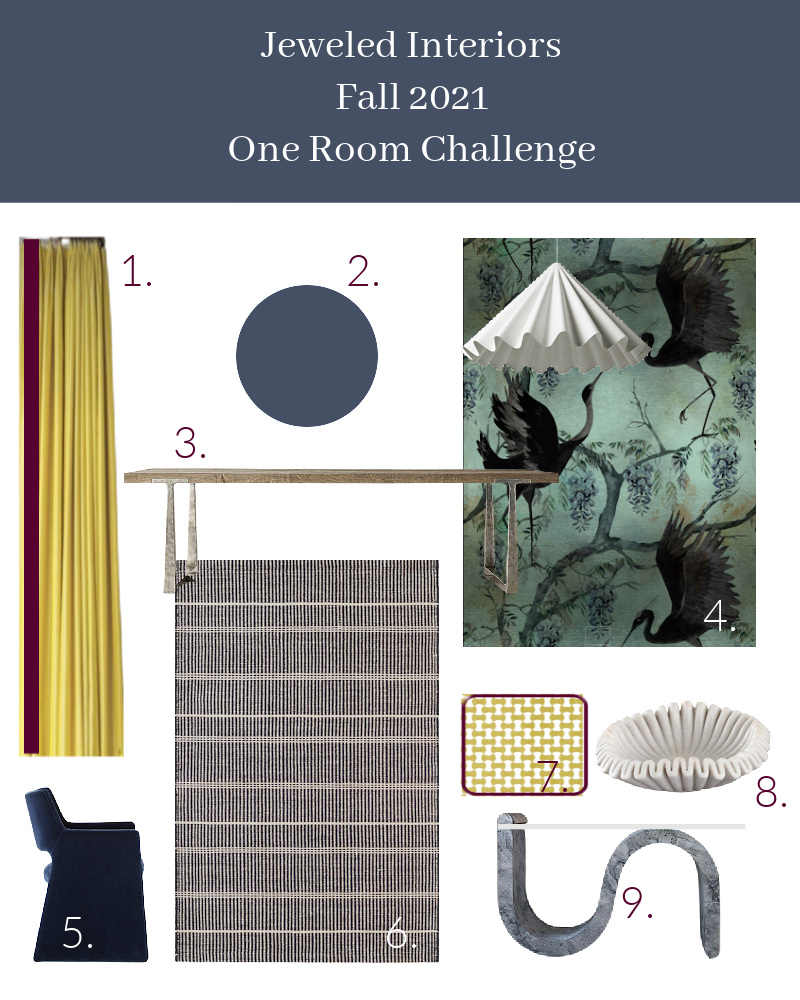 Unless indicated by an astrik, all of the products mentioned are sponsored or discounted but the opinions are 100% my own.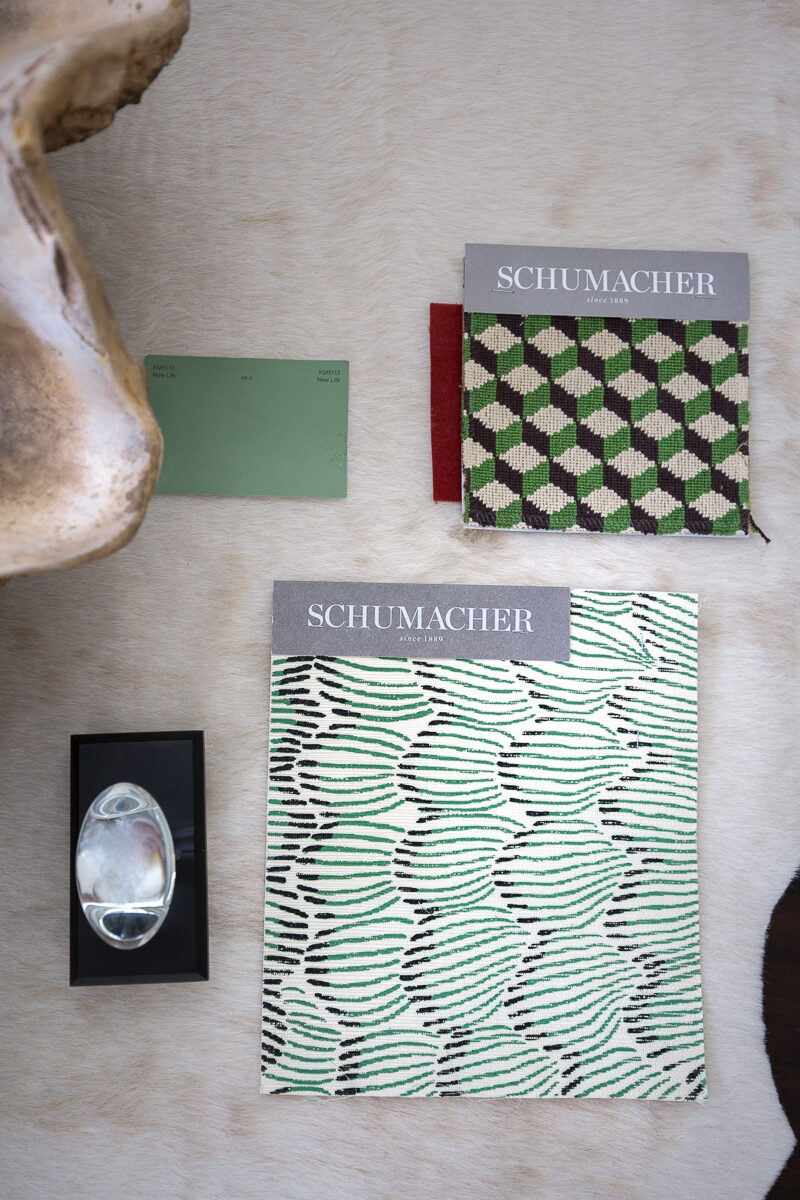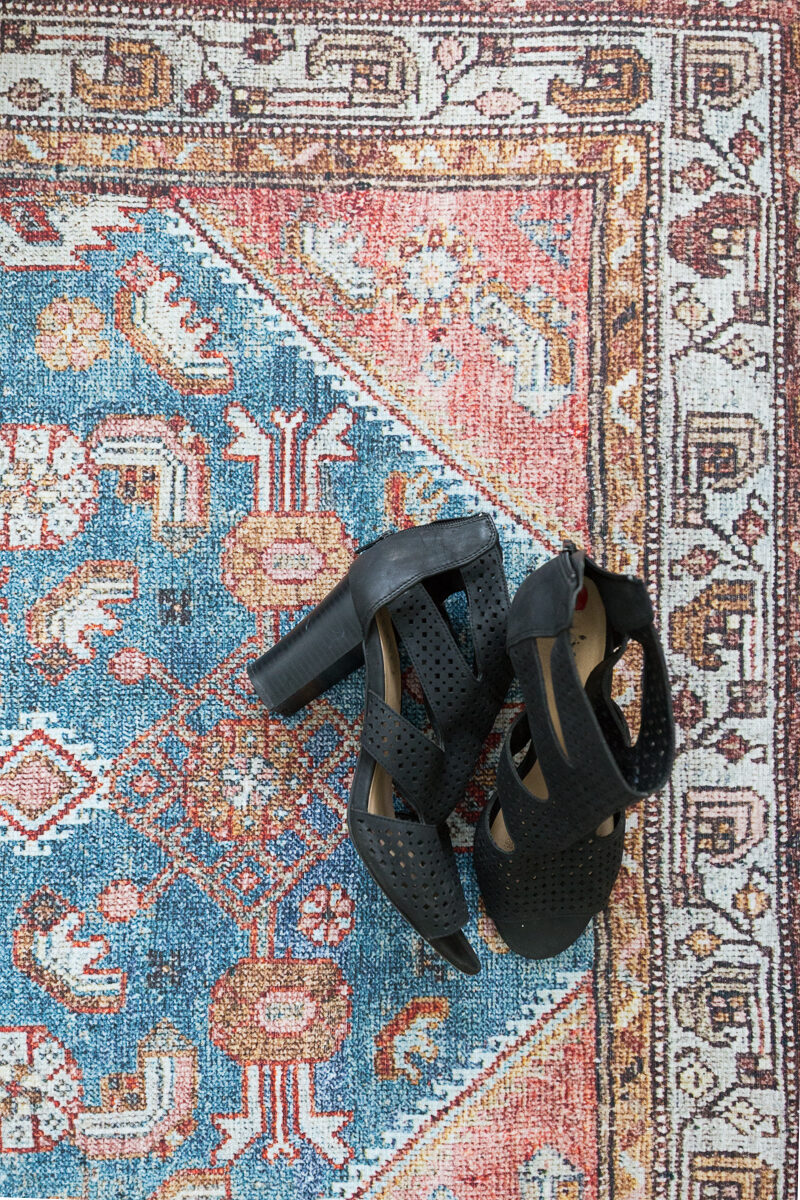 Speaking of deliveries!  Check out this sneak peak of the lovely Corbett Lighting Prosecco Chandelier.  We love that this piece is an updated classic that will retain beauty for years to come.
Aren't the details lovely?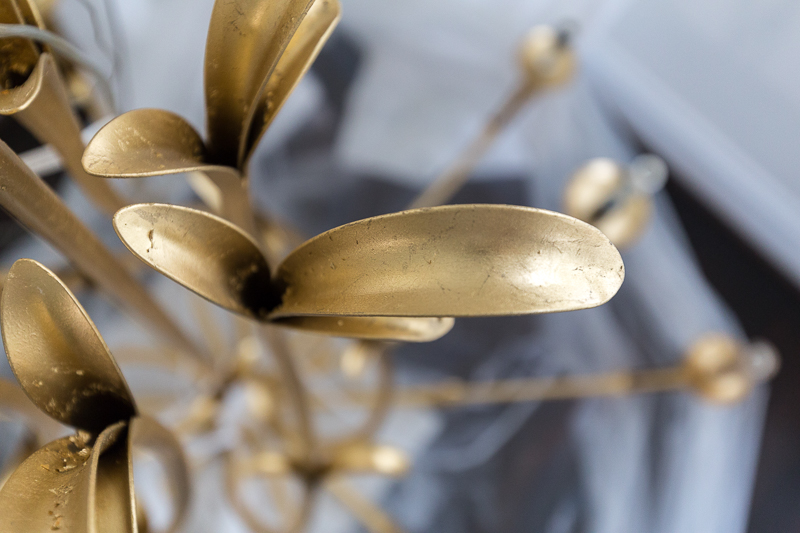 Here is another fun delivery that will look fantastic in the entryway, and eventually the entire first floor of the house. Aren't these  Bravura Hardware Knob fabulous?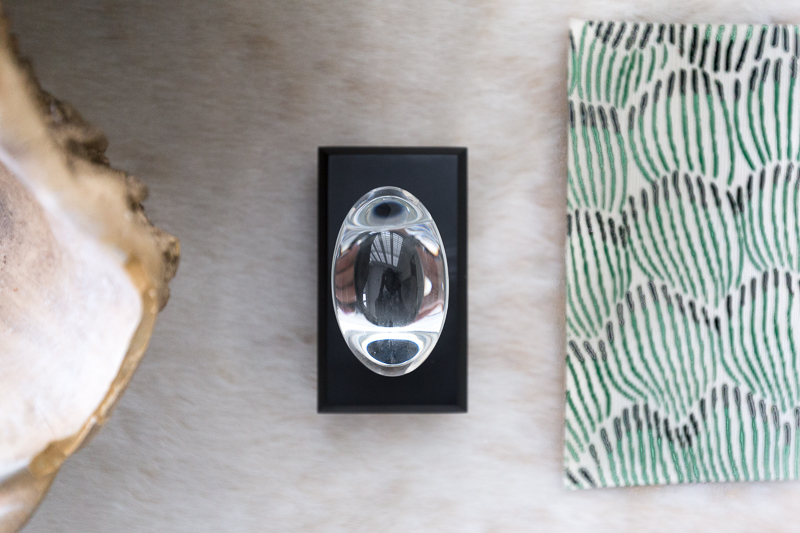 Ok, final entryway update.  Check out this gorgeous bench which is currently being upholstred by the talented Ronni Logan.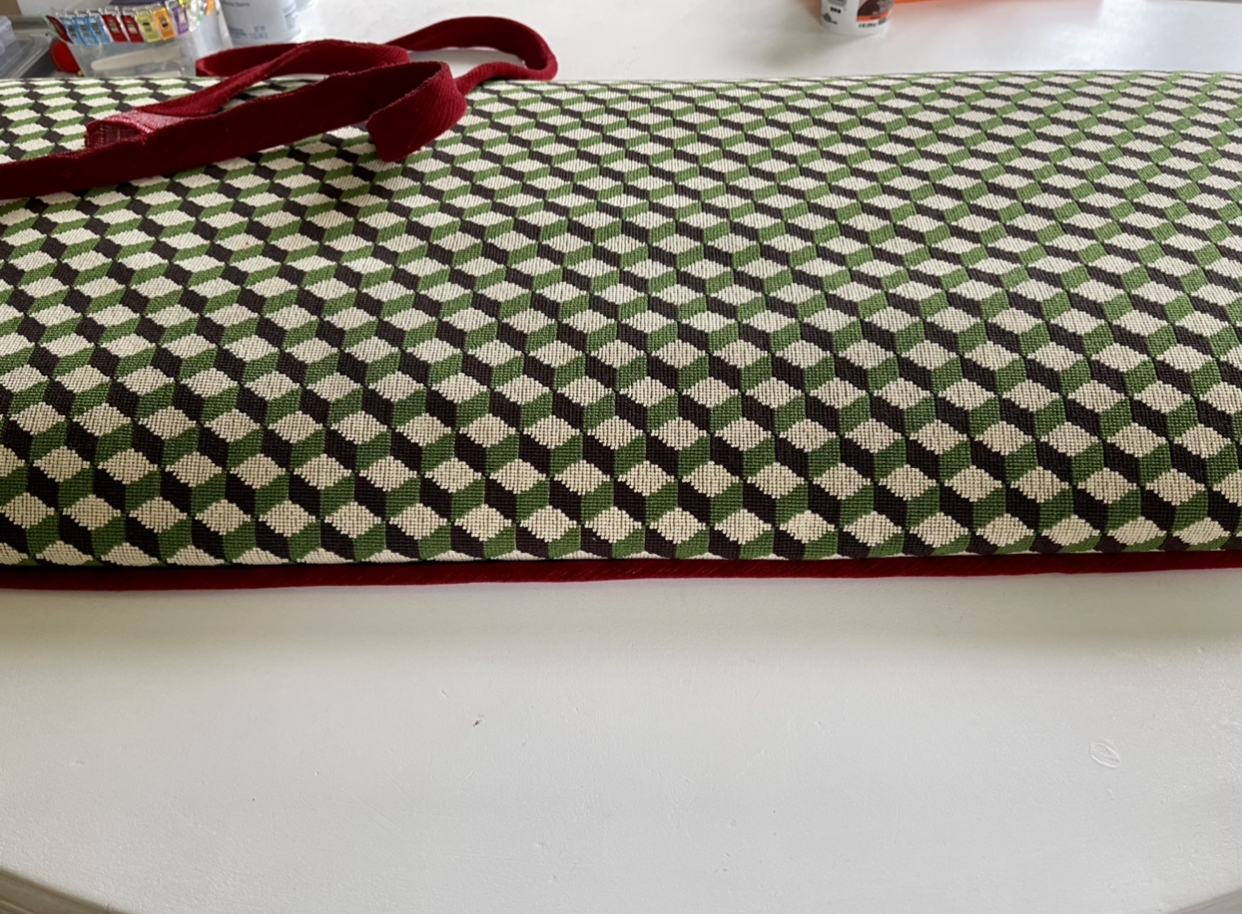 Fall 2021 One Room Challenge
The Entryway Plan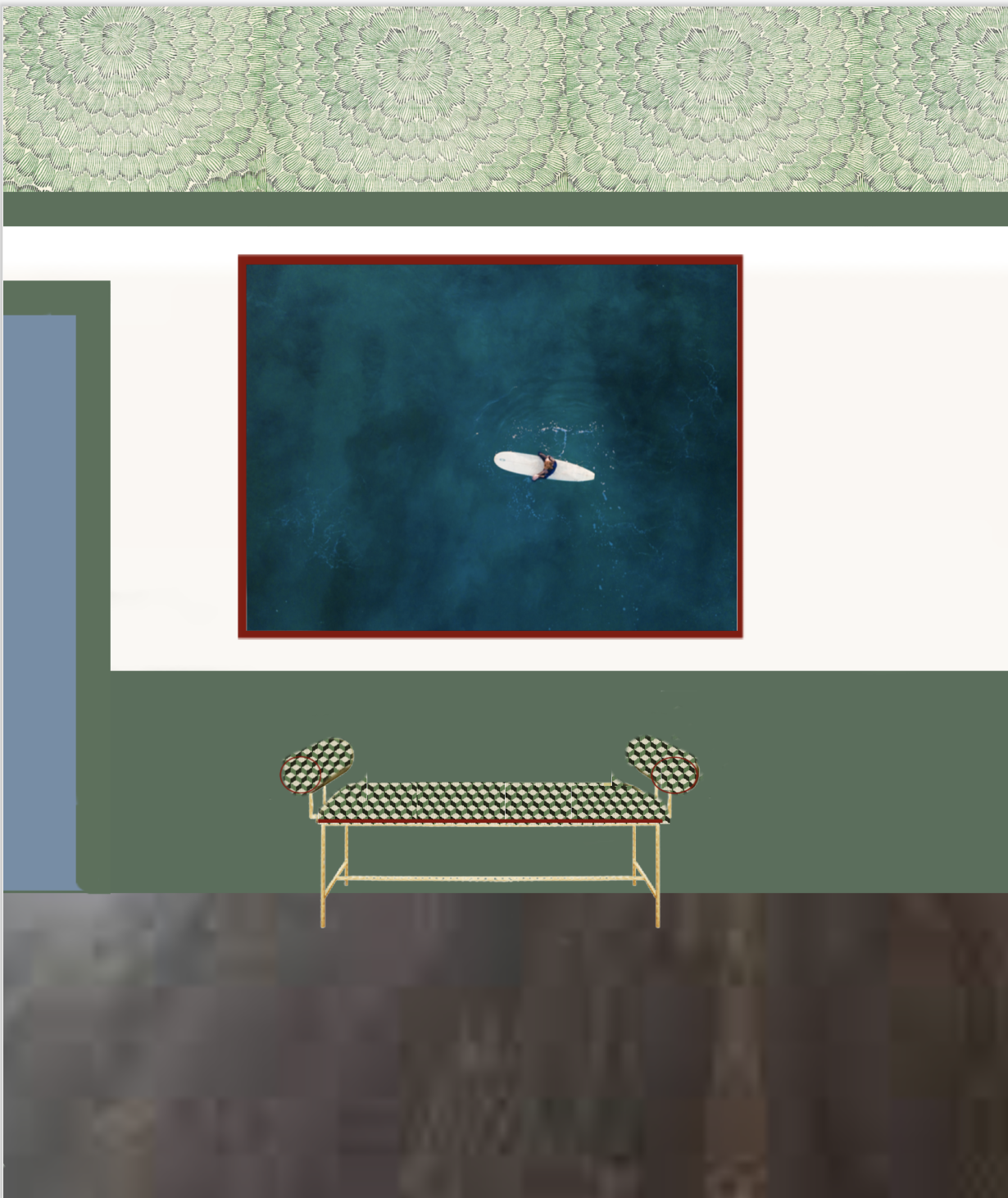 On the list of concerns for this space is that HUGE oversized cusom lampshade.  I need to find someone who will make something similar for me and stay on timeline.  Any suggestions?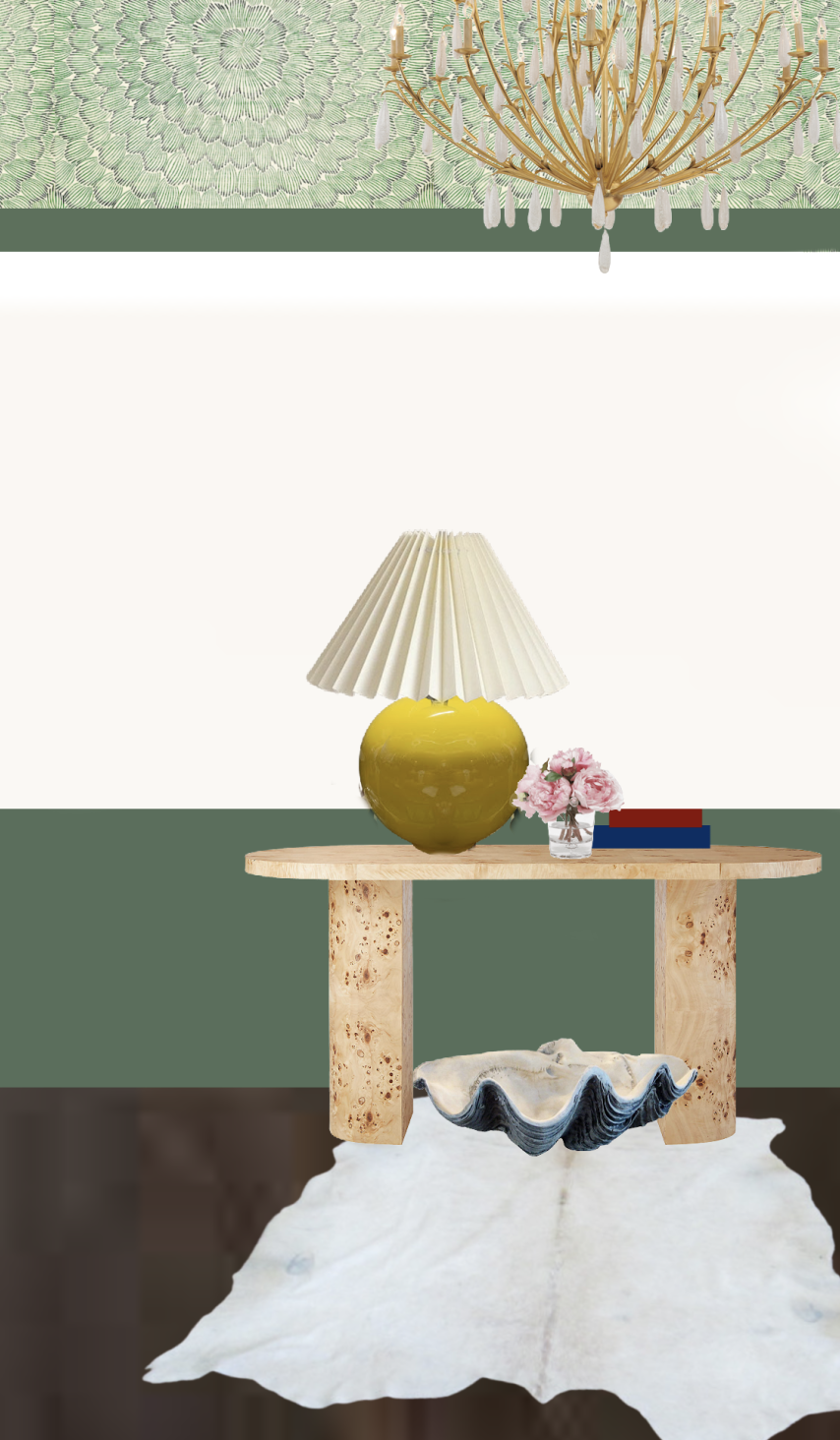 Also, that table is SUPPOSED to be here the begining of November…but there is no guarentee.  That stresses me out a tad, and I should probably find a back up table for the shoot…just in case.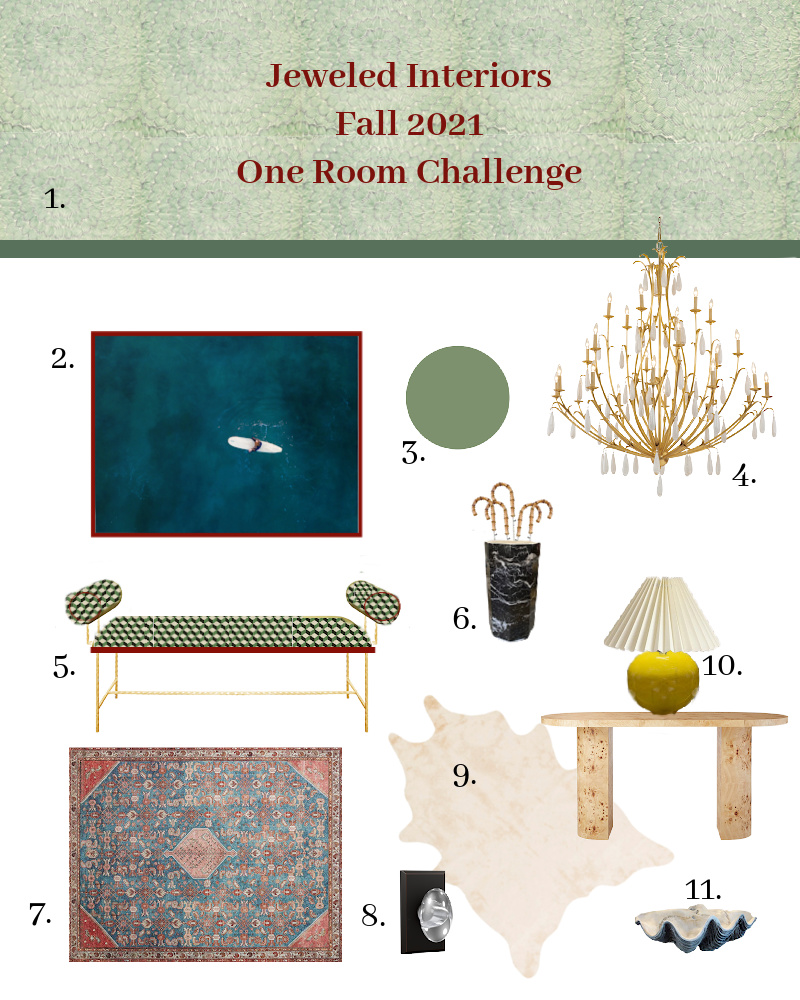 The painters will move from the dining room to the TV room on Thursday.  In addition to paint on the bookcases, trim, and baseboards, we plan to have wallpaper installed ASAP.
By next week all of The The Tile Shop- Noir Honed Travertine Collection tile will be in position and ready for pick up.  I'm hoping our contractors can squeeze this project in with time to spare. FINGERS CROSSED!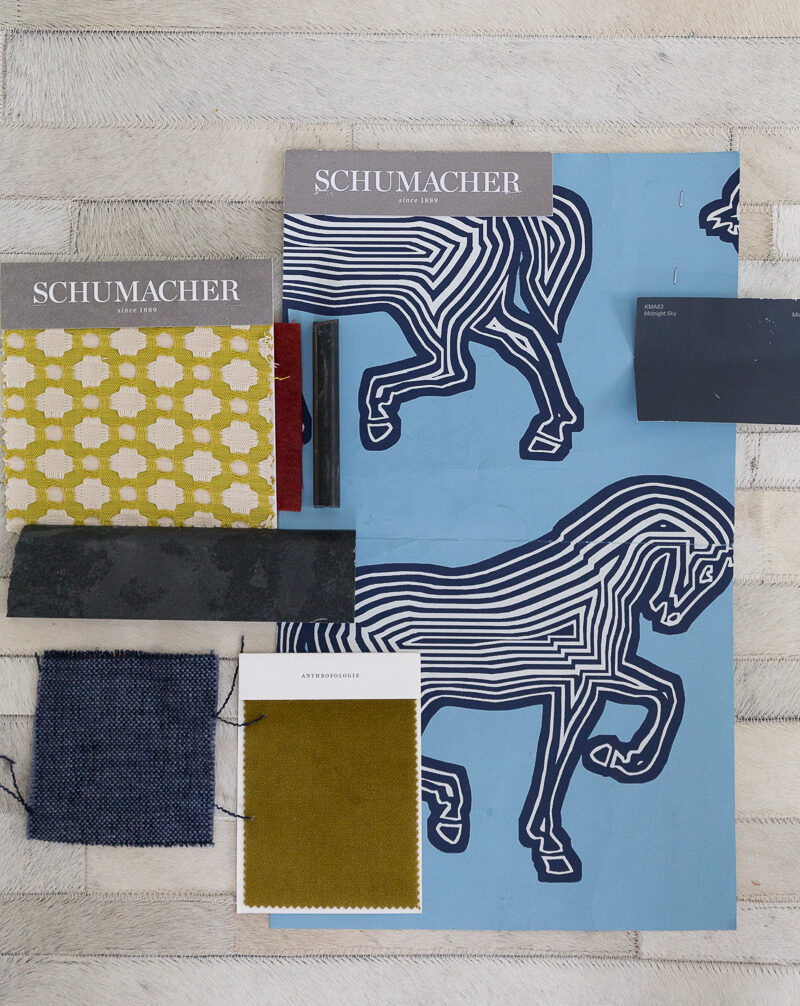 The Anthropologie chair has arrived and the Lush Linen Ivory Curtain Panel and pillows are being shipped tomorrow.
One of the most fascinating parts about this room is that I ordered a custom sofa the week that the ORC started from BenchMade Modern.  I don't mean to make you feel bad if you are waiting 26 weeks for your sofa like everyone one else in the world, but mine will be here (fingers crossed) before the ORC.  How BenchMade Modern has foam and supplies while nobody else does is beyond me…but they do!  So if you are looking to source a custom sofa in 5 weeks (plus delivery) then you will enjoy reading an upcoming blog post explaining my experience with BenchMade Modern.
There are three areas of concern for the living room.  First, we have a few back-up coffee table options, but are still on the search for a unicorn piece.  Please let me know if you source a gorgeous 40″ round or oval coffee table in the DC area.
 Secondly, the homeowner isn't head over heals with the concept of plaster art, so we are exploring other ideas.  We don't want to settle on this space, and may craft a temporary solution as filler for awhile.  That eliminates the pressure of trying to invest in large scale art with minimal time.
 Finally, this zone is lacking the eclectic soul of the other two rooms.  Right now it reads rather modern and I'm searching for antique pieces to restore order to the force :). Perhaps this will play out in the coffee table, art, or accessories.  BUT HEY! You have to a have a few things to figure out during the course of a One Room Challenge, or it wouldn't be a challenge…am I right?
Fall 2021 One Room Challenge
The TV Room Plan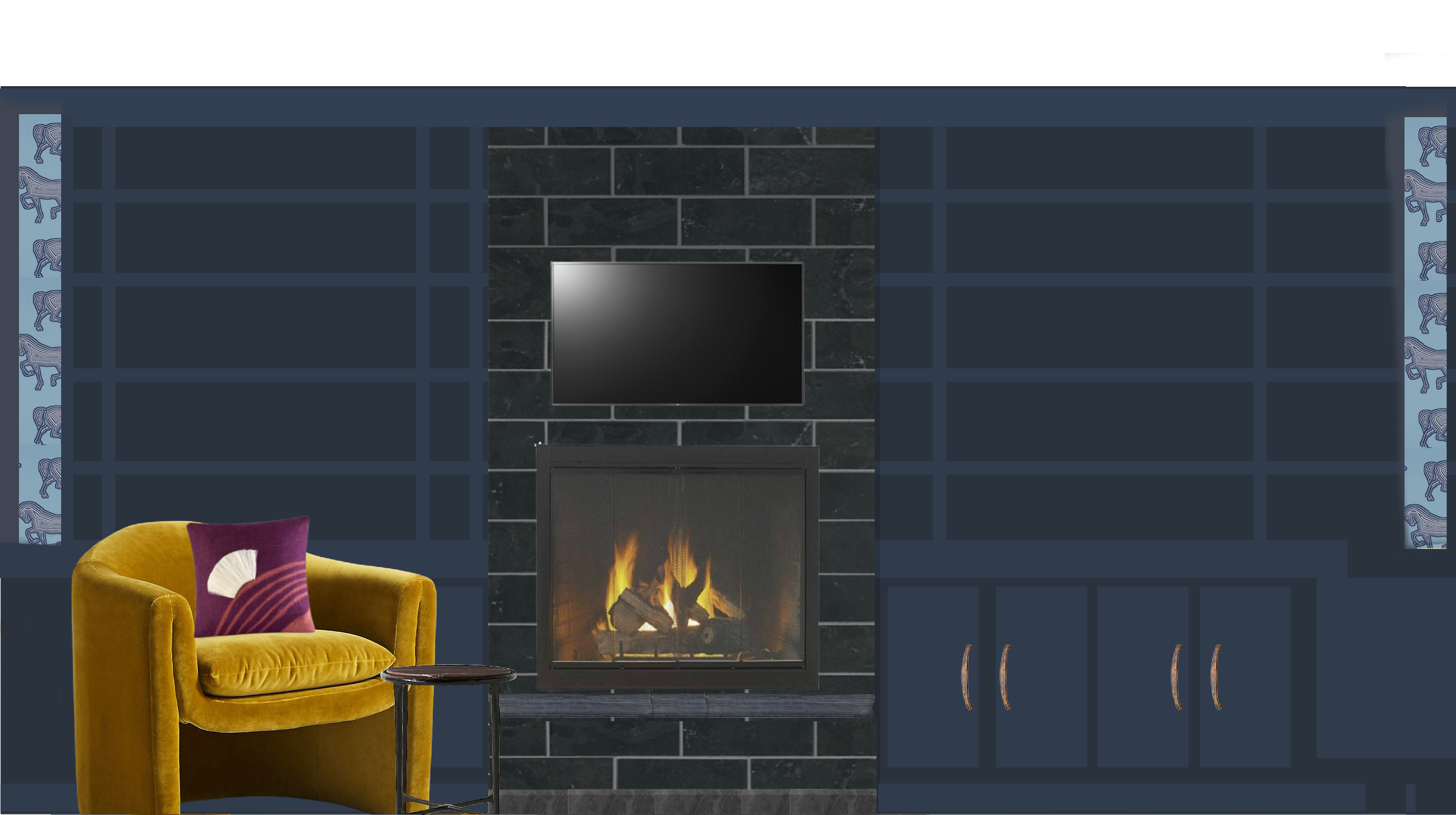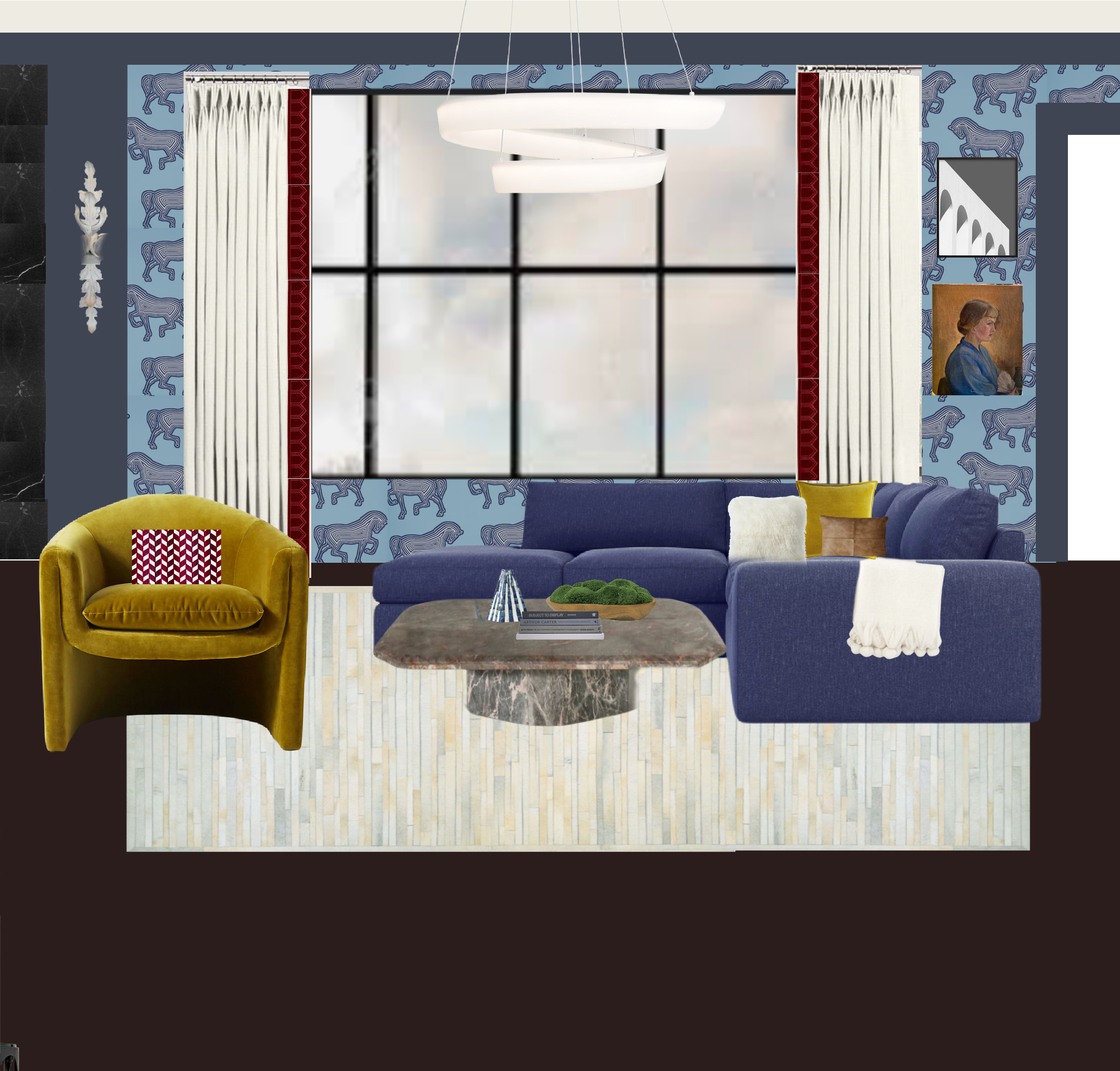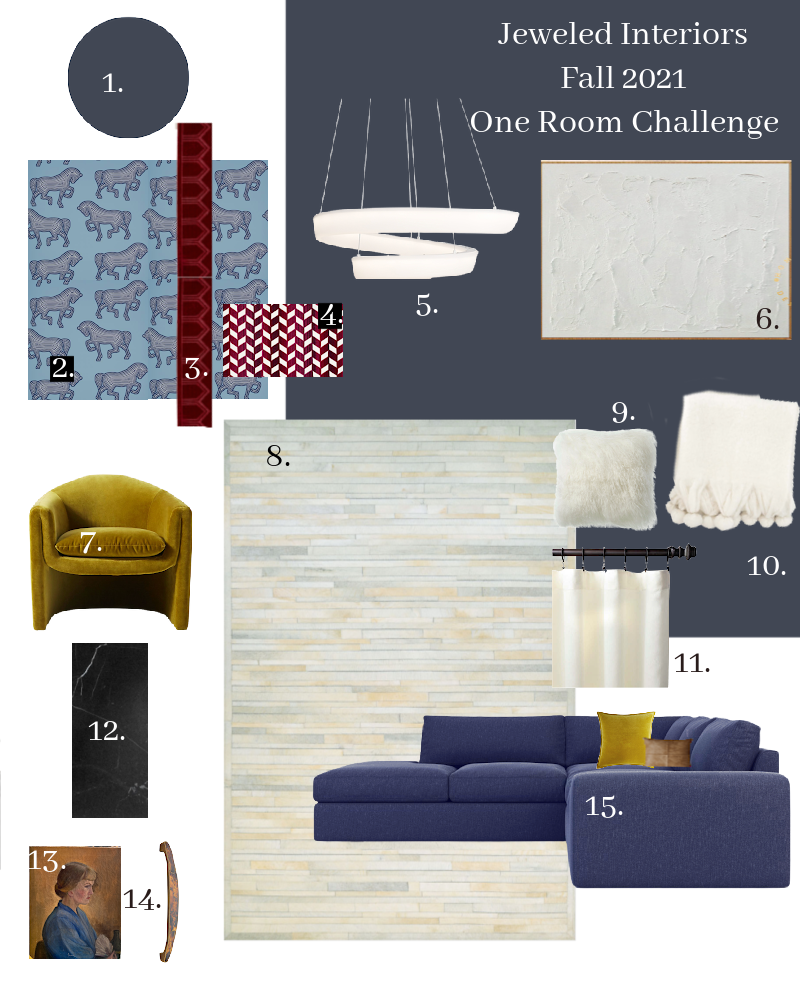 Thank you so very much for joining me on the Jeweled Interiors Fall 2021 One Room Challenge.    Following me is fun too.  Check back each Wednesday as I transform these rooms into a colorful, soulful, and glamorous abode.
PINTEREST || FACEBOOK || INSTAGRAM
Now enjoy reading everyone else's weekly updates!