Bird Wallpaper for the ining Room |  Week 5 Fall ORC
Who doesn't love a good bird wallpaper?  Luckily for me and my awesome clients, the dining room wallpaper is up and GLORIOUS!  I don't want to give away all of the surprises until the big reveal, so I am showcasing the magical heron (or is it crane?) pattern with a maximalist day bed for now.  Check out the before, progress, and after on this spectacular dining room!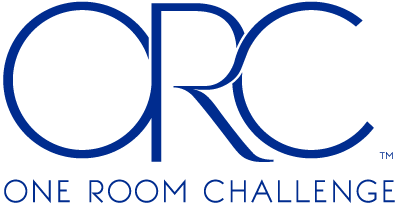 Dining Room Before Bird Wallpaper
In case you are new here, this is what we started with when the clients recently decided to transform this space.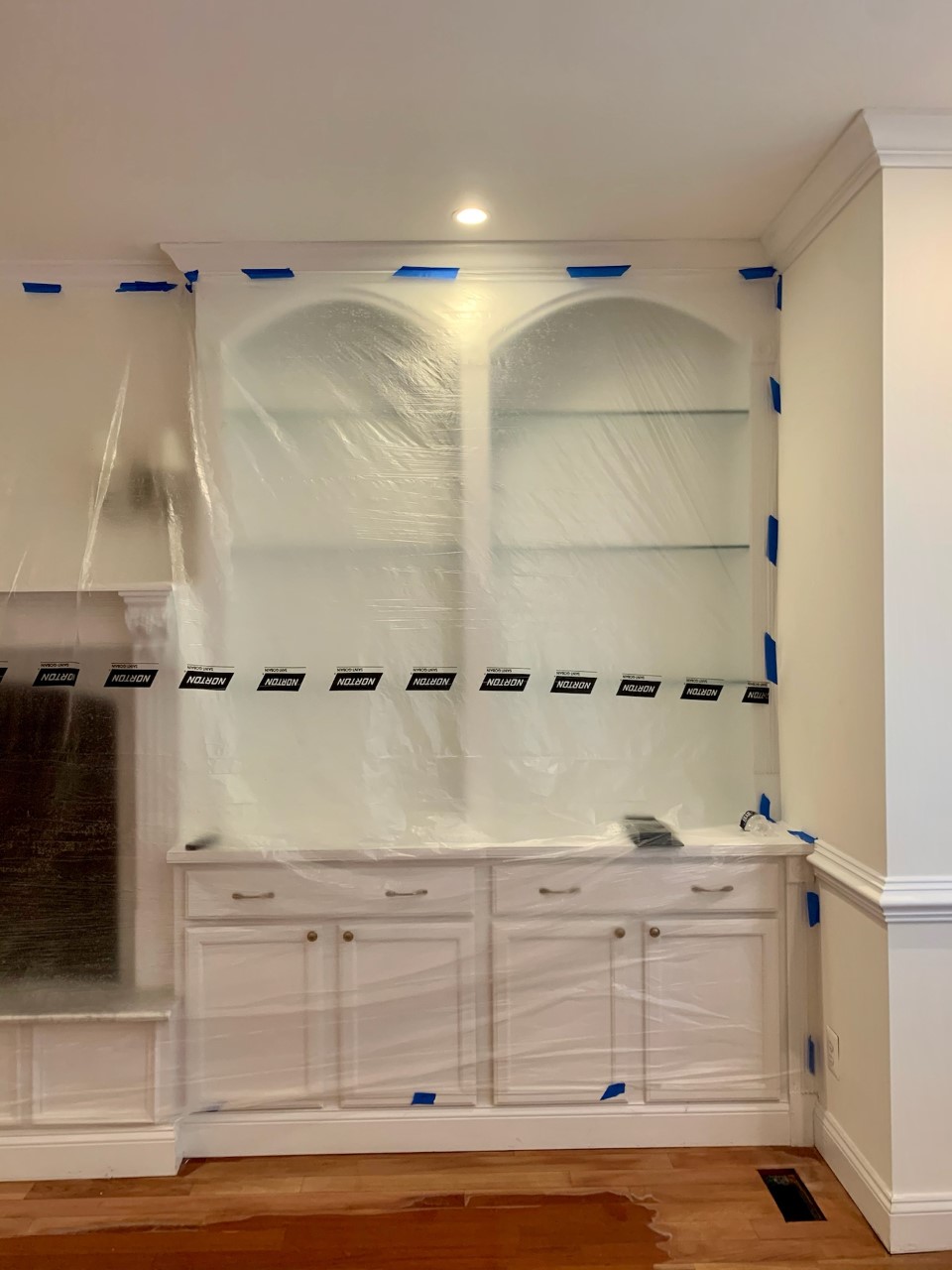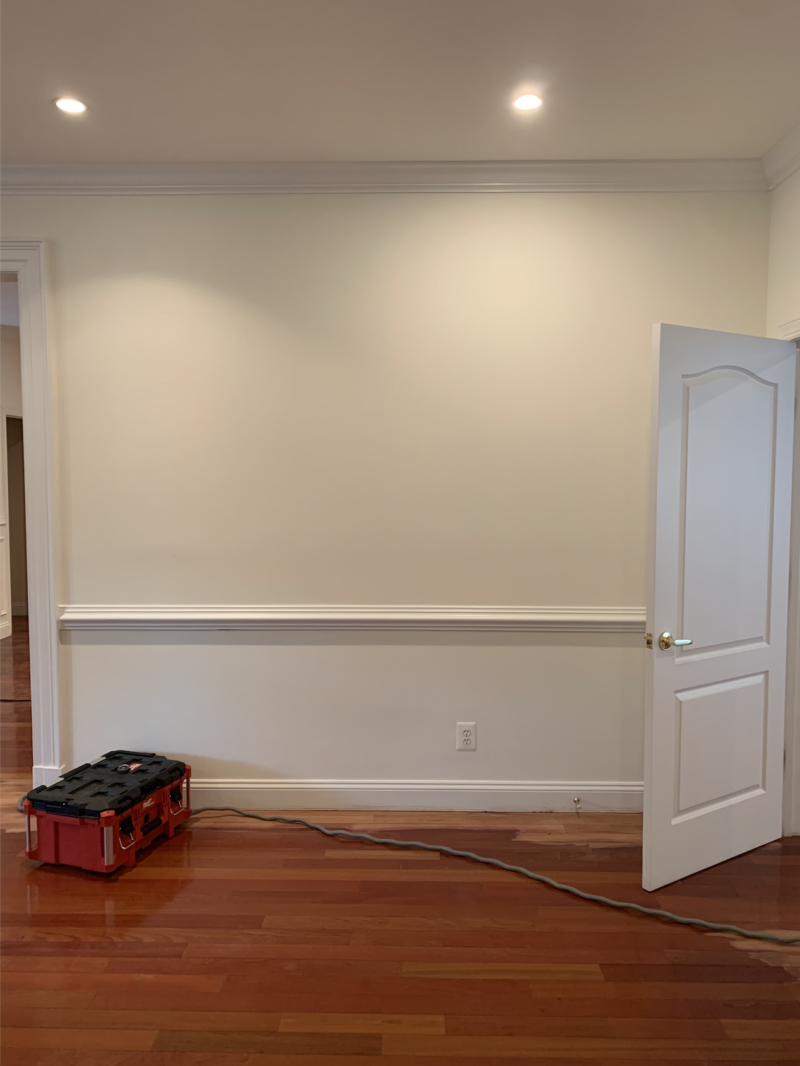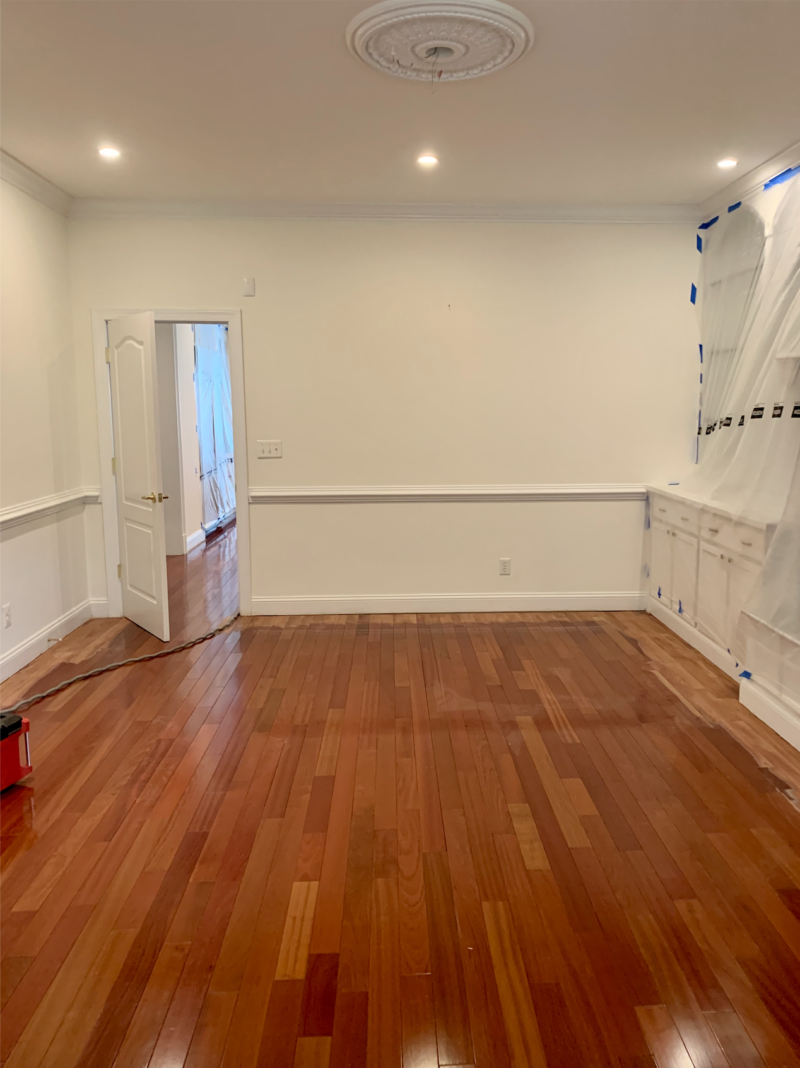 After the floors were refinished we hired Roni (IG:rchomeservicesllc) to remove some the the most 90's elements to the built-ins.  He also installed two boxes for the overscaled chandeliers that were later installed.
Roni has been so kind, helpful, and professional, and it has been such a blessing to have him as part of the team.