Fireplace Tile, Lighting, Hardware, Rugs, Pillows, Art
Everyone stay calm, breath, it is going to be ok.  Today marks week 7 of the 2021 Fall One Room Challenge and it will be a sprint to the finish to wrap-up the three gorgeous spaces for my client.  This week is all about the details which is standard…but there is still one major piece that needs to happen…like pronto :).  We need to finish installing the fireplace tile in the TV room.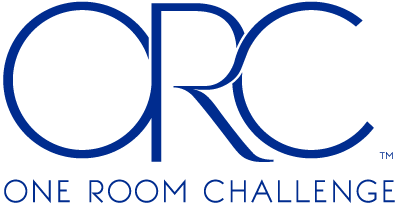 Here is a before pic of the TV room with the previous owner's furniture.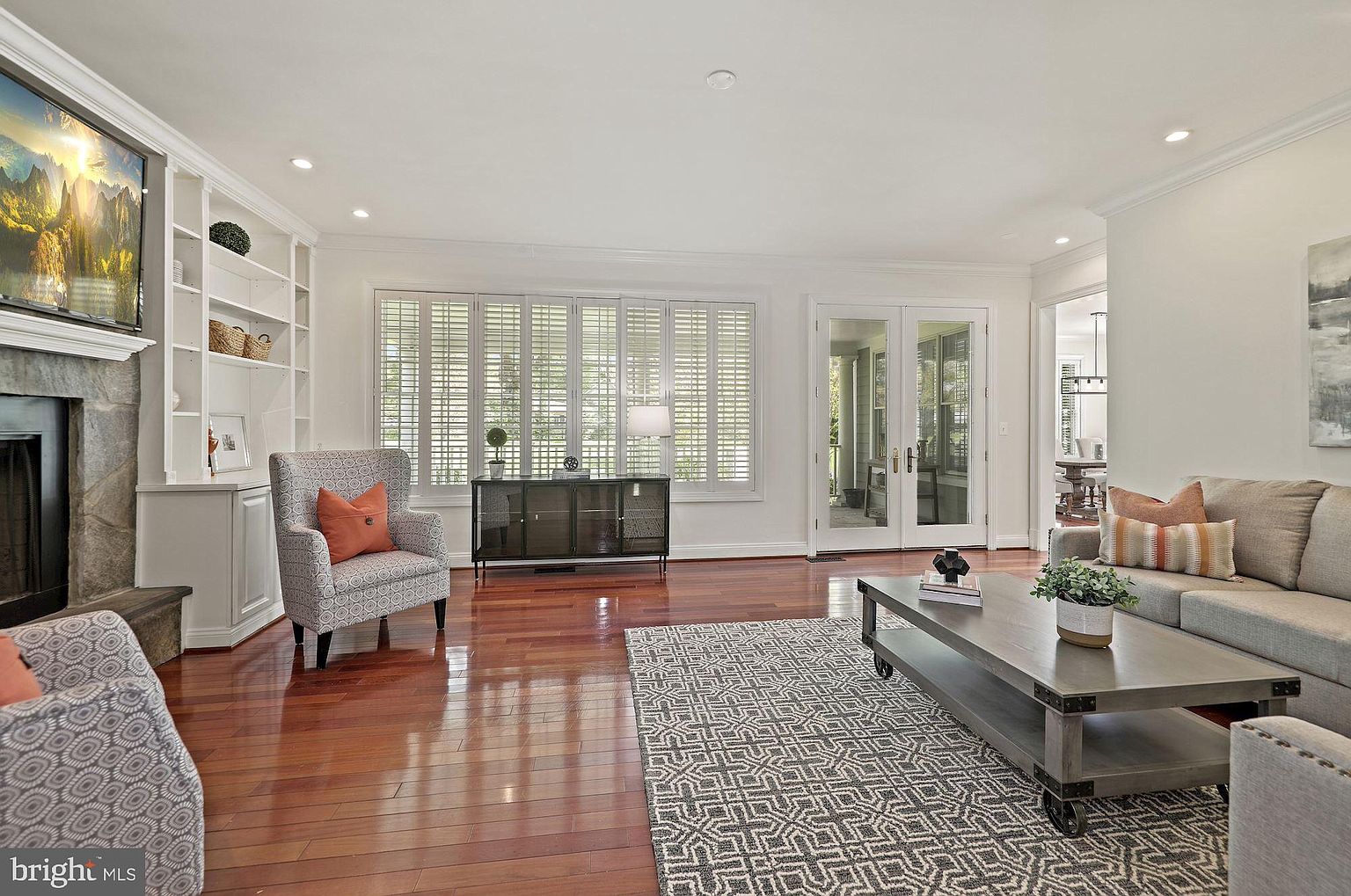 Here is a picture of the fireplace after we removed the ugly mantle.  At this point we sat down and discussed just how badly the home owner hated the old stacked stone fireplace tile.  Was it something they could learn to love? Was it worth the time and investment to upgrade? Could we DIY the existing stone to be more inline with the vision for the room, or would it just feel like a DIY?
In the end we decided that an upgrade to sexy Tile Shop Noir Honed Travertine  fireplace tile would have incredible impact on the room.  Not only would it make the space feel more modern,  the honed slate travertine was nearly black.  This would make the TV itself visually disappear.  It is hard to say no to all of those variables. New fireplace tile it is!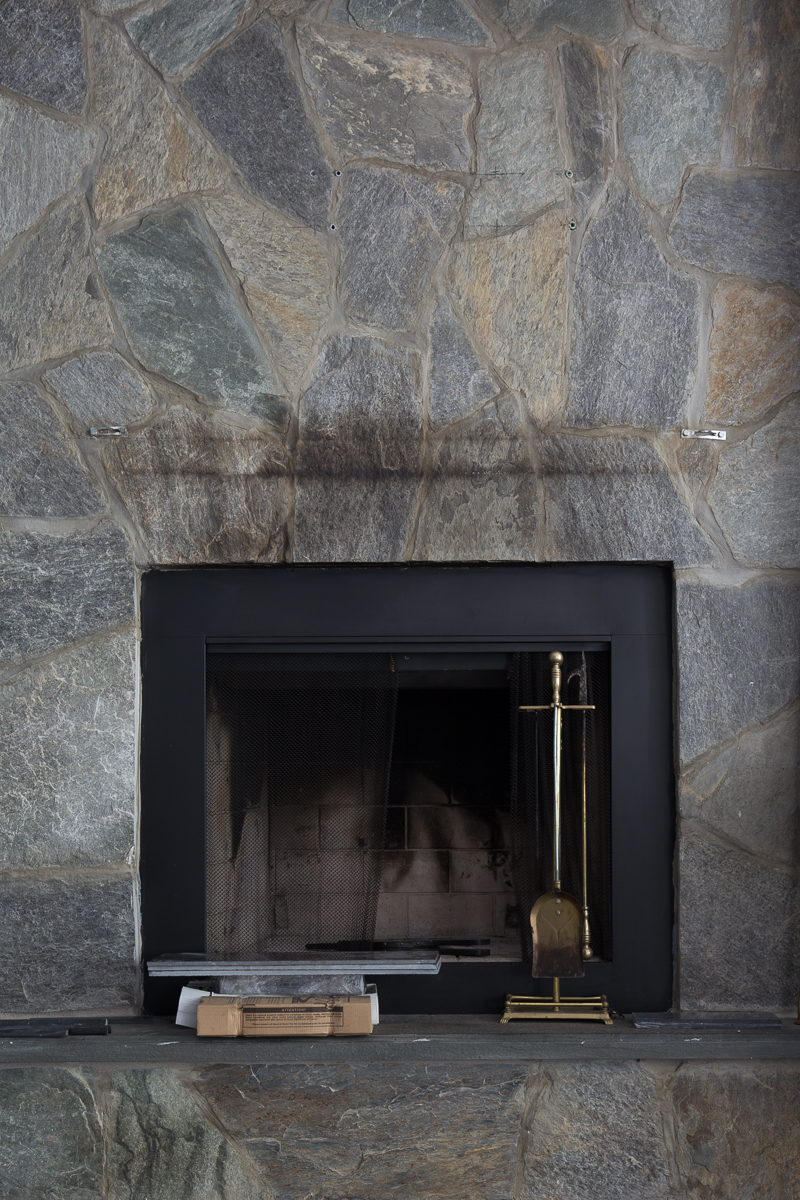 Here are some progress shots of the fireplace tile.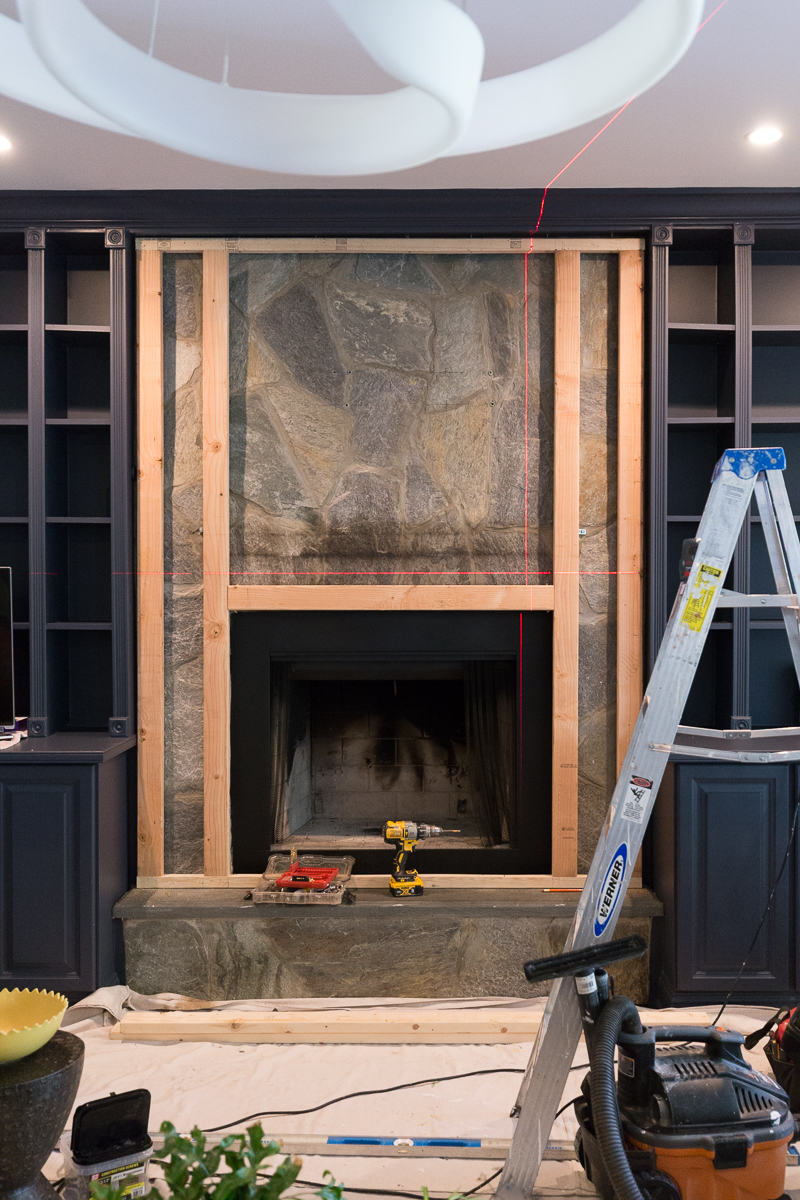 You can see that Ronni (IG: rchomeservicesllc) constructed the frame above so that he can build out an even surface to install the new tile.  Below you can see how he reinforced a place for the TV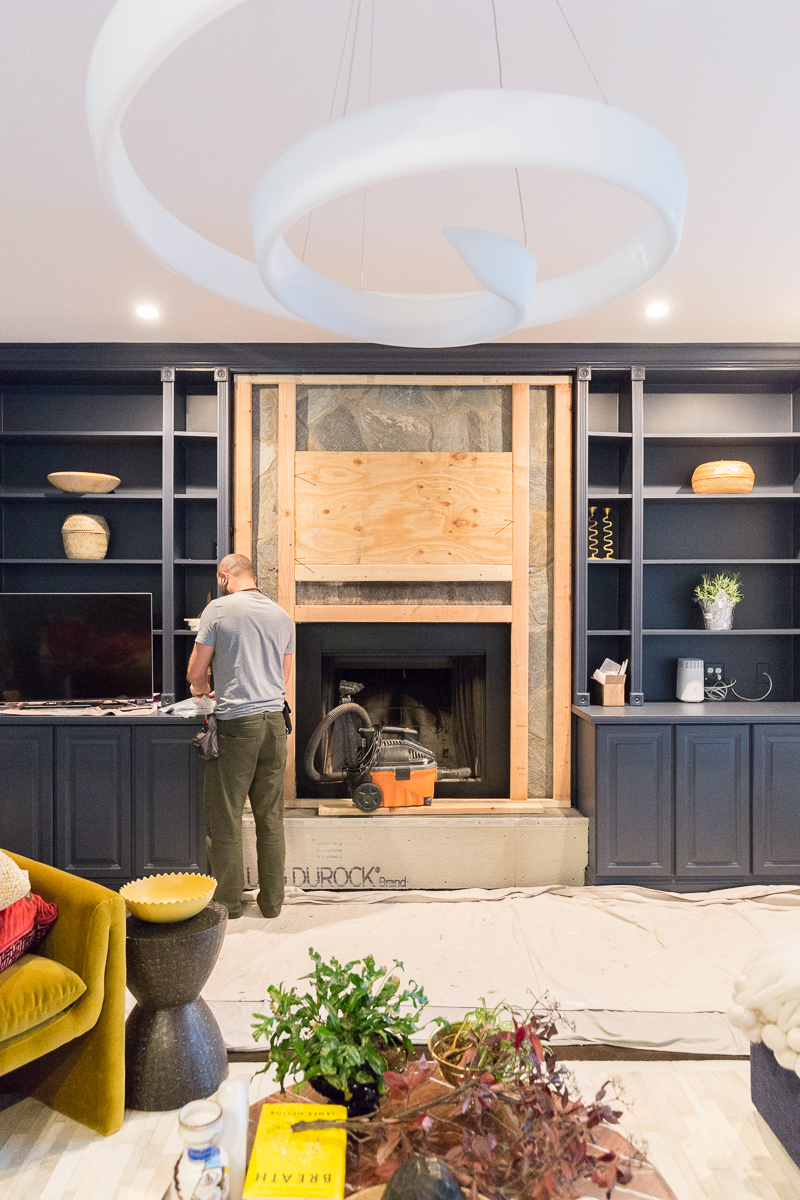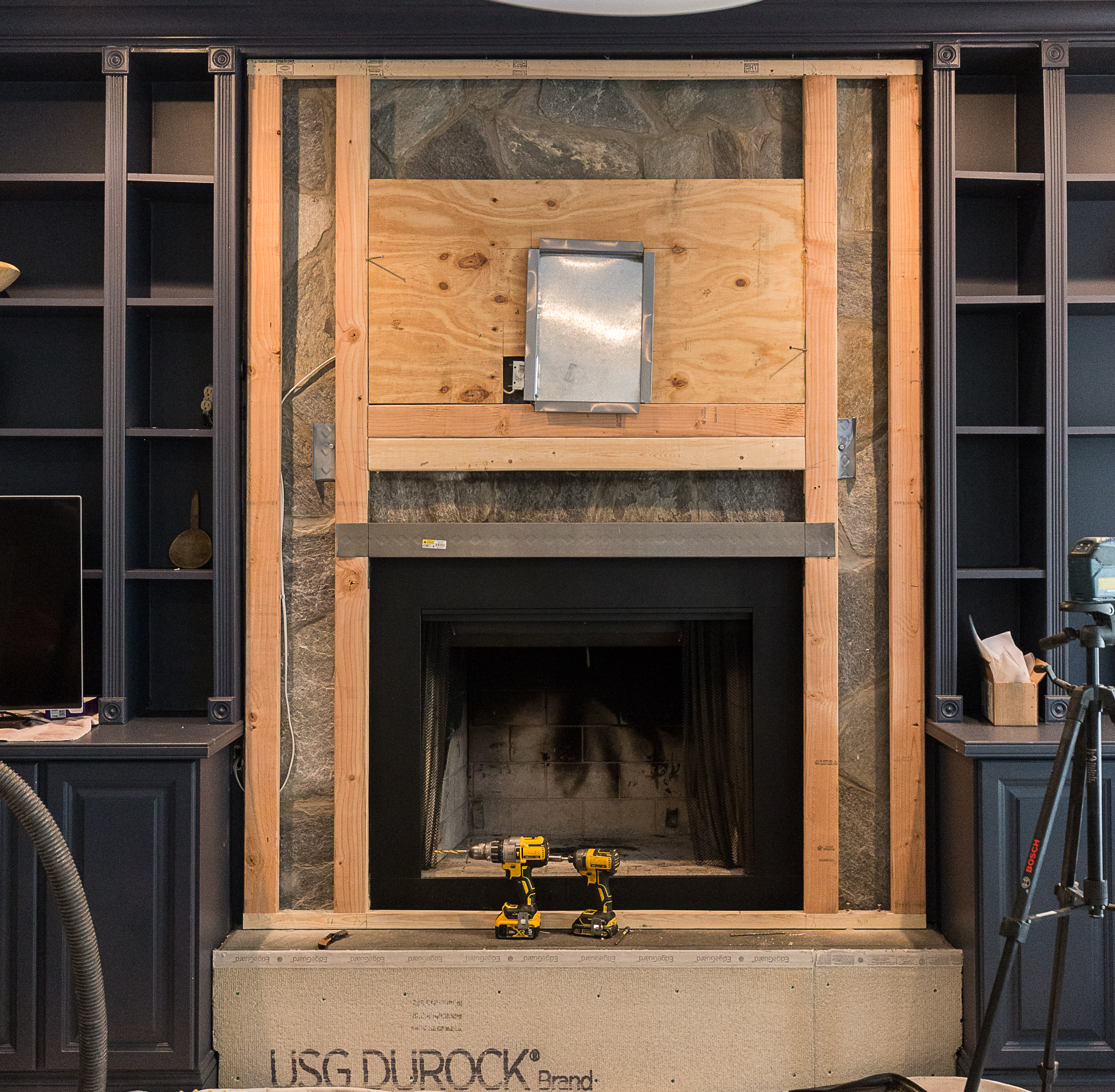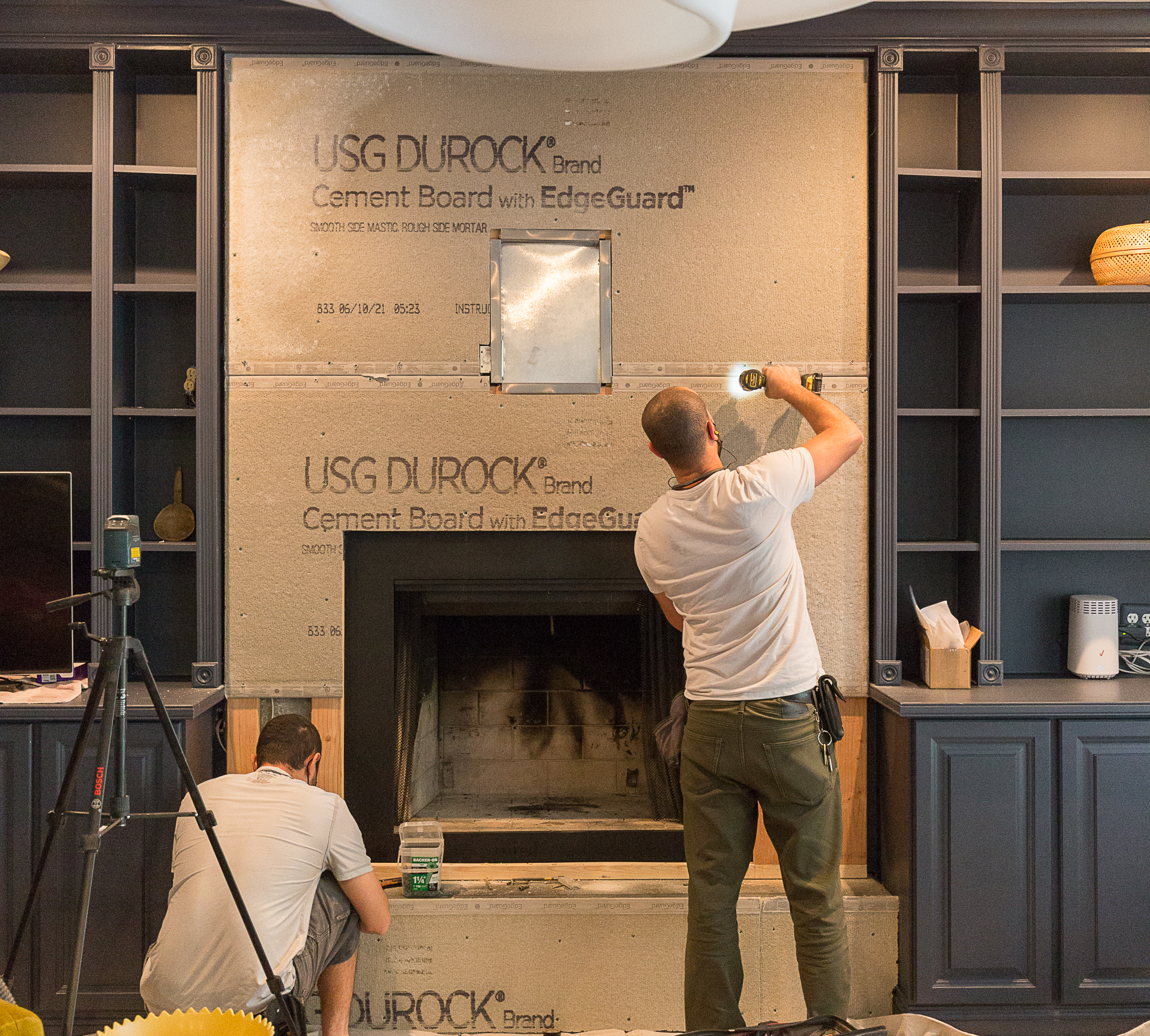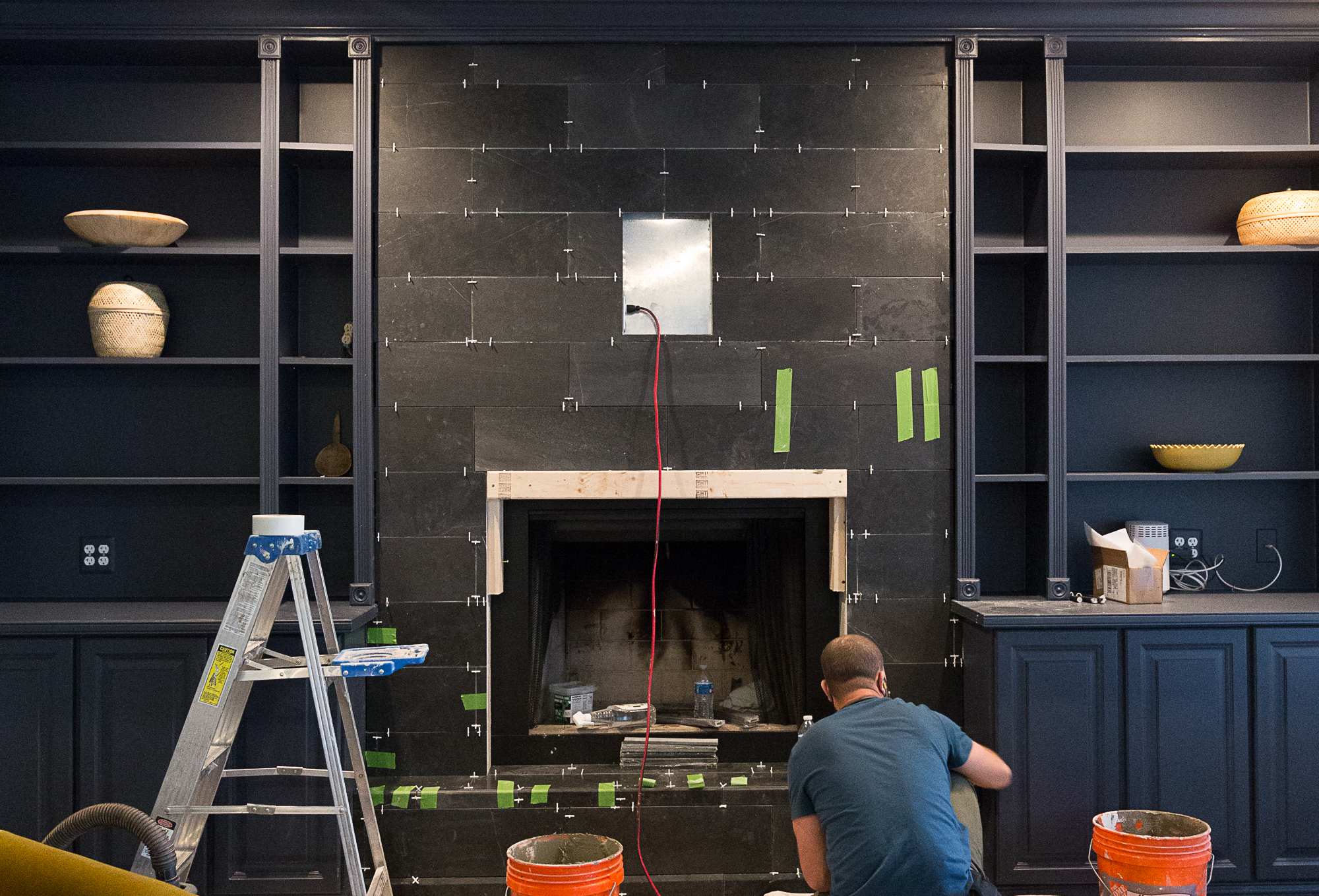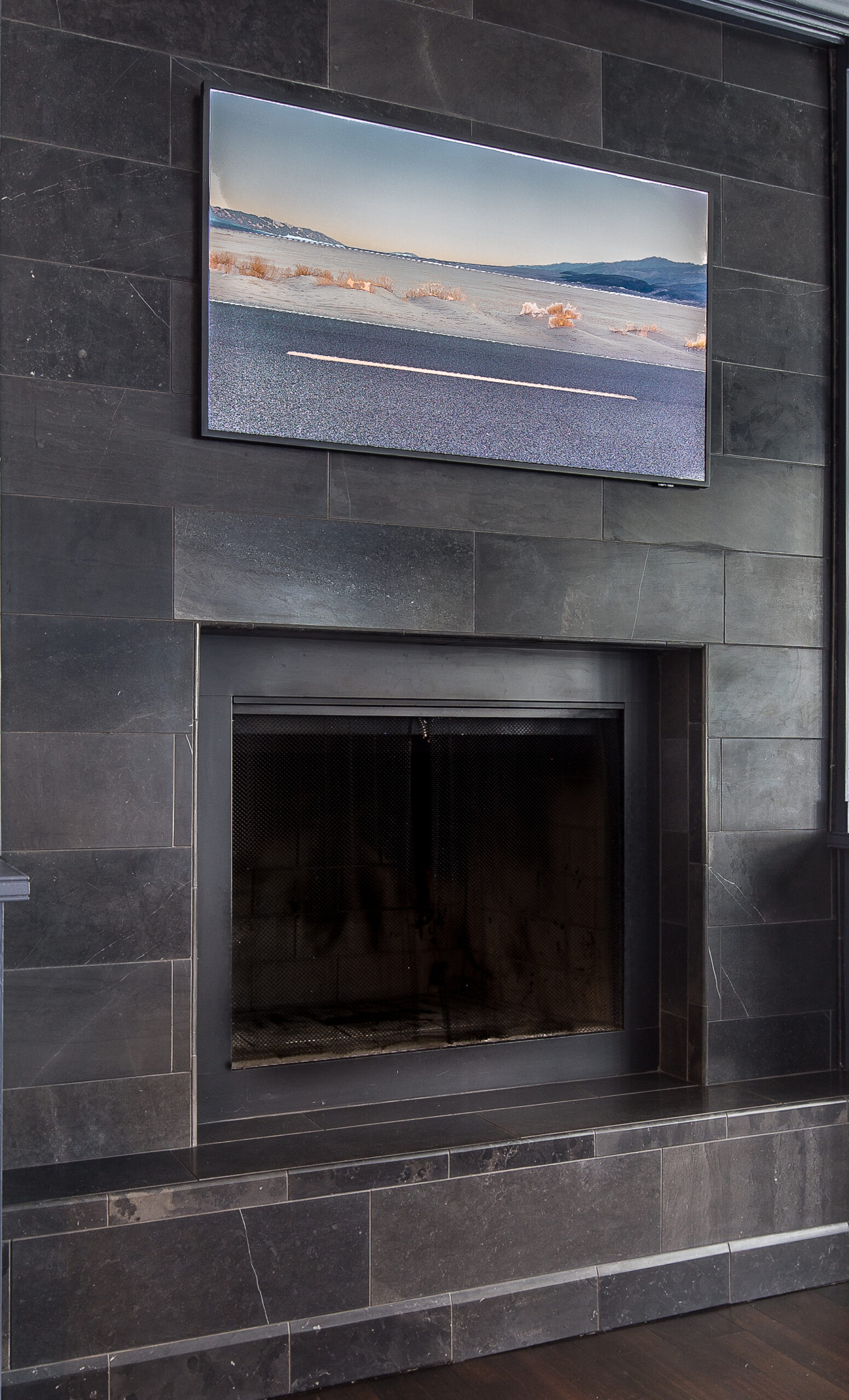 The Noir Honed 8x24in stacked horizontally across the entire fireplace is rocking my world.  I can't wait to show you more next week for the BIG REVEAL!
Fireplace Tile Source List
This is my second time working with The Tile Shop.  The first being our marble kitchen floors and back splash for the 2019 One Room Challenge.
Both times my experience has been lovely.  Andrew, our local manager has really gone out of his way to make sure that I had all the products I need.
I love the selection of The Tile Shop and really look forward to seeing how our fireplace tile turns out.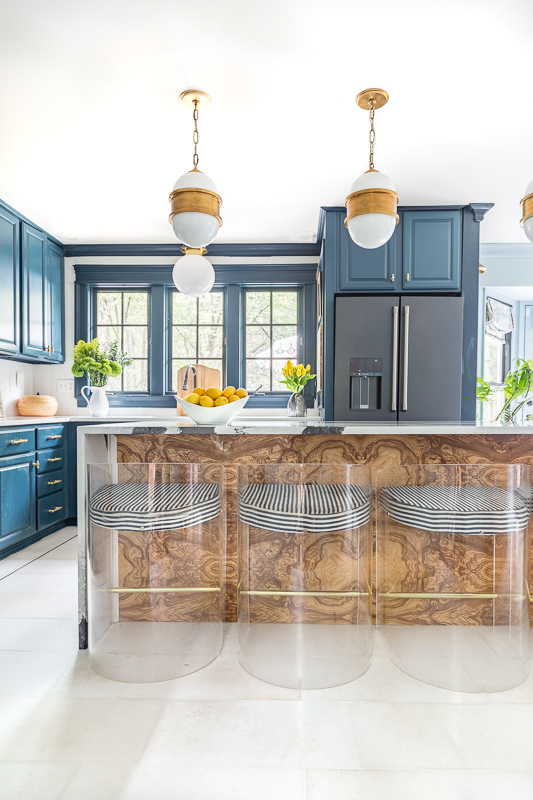 Prosecco Chandelier
Man, I love lighting!  I want to show you two very different fixtures that Ronni (IG: rchomeservicesllc) installed for us.  The first is the gorgeousProsecco fixture from Corbett Lighting.  We opted for this piece in the entryway because it is TIMELESS.  The homeowners don't have any immediate plans to move, but when they do they didn't want to feel the need to replace a chandelier in this premier location!  This piece is inline with the architecture of the home and helps us remember to keep a traditional soul as we decorate the rest of the rooms, even if we are approaching it very eclectically.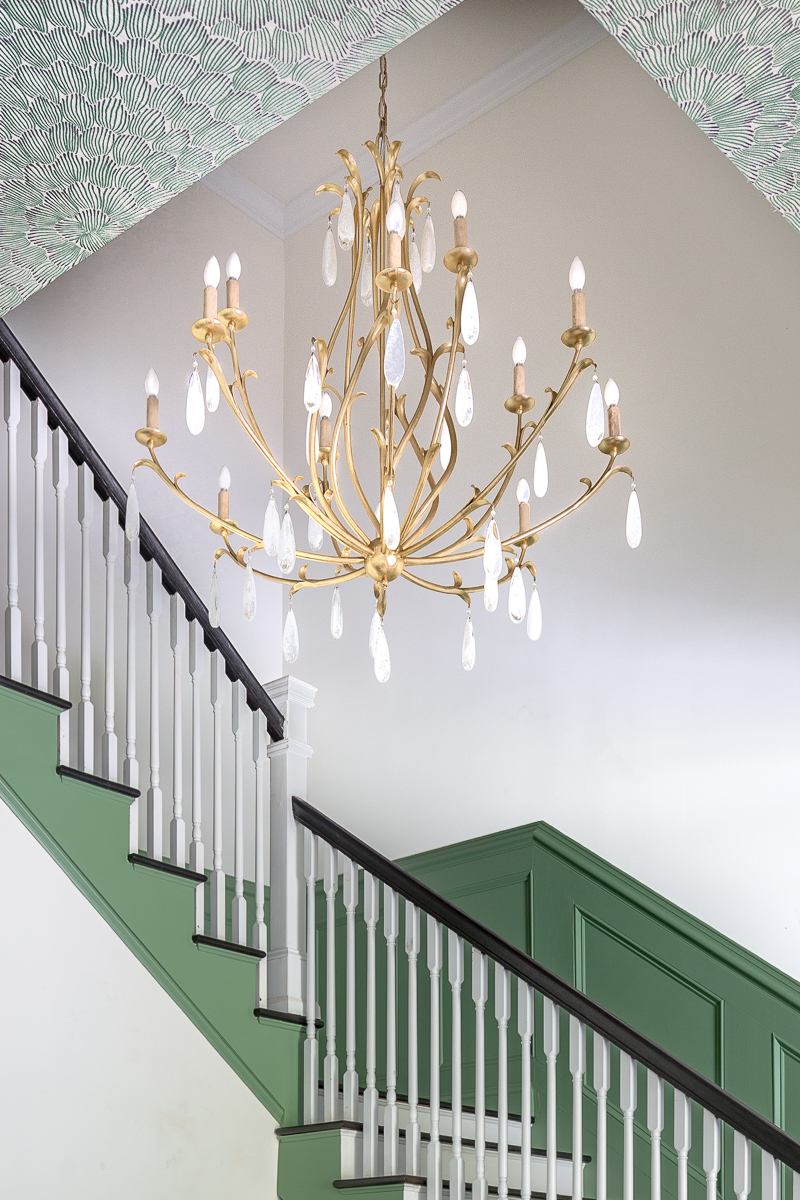 I would like to draw your attention to the gorgeous details on this chandelier.  I was surprised to see how heavy and unique each of the crystals are.  Also, the subtle floral/branch motif is lovely.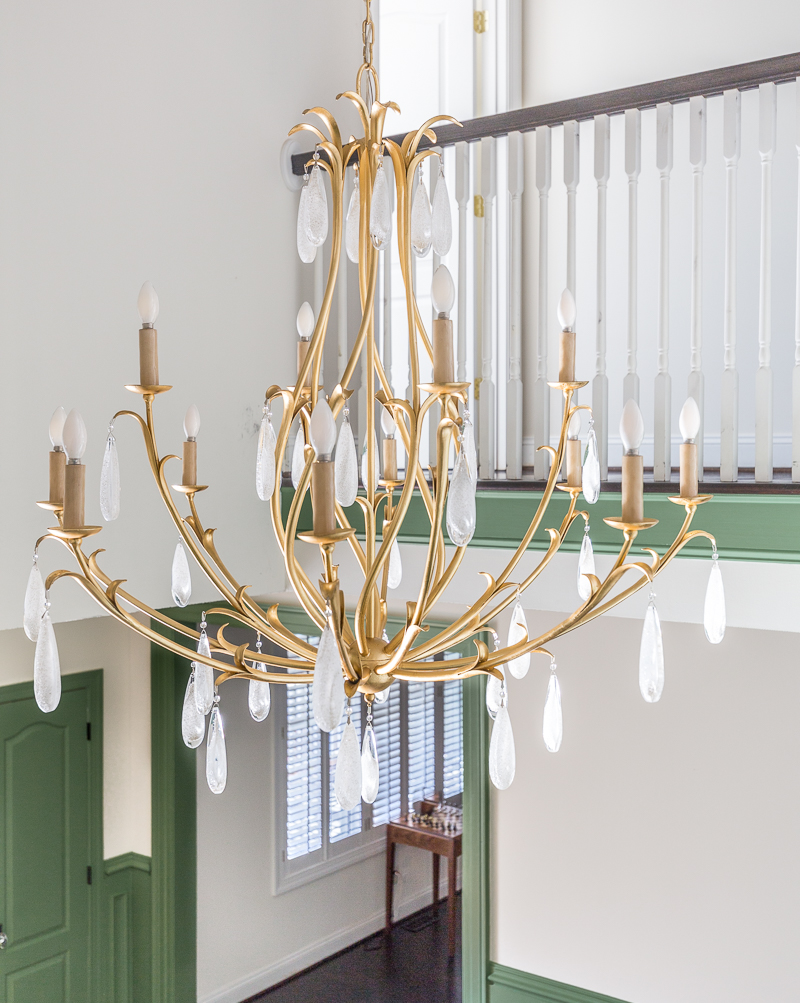 When deciding on an entryway chandelier we knew the best place to start was Corbett Lighting.  The have a large selection of entry-sized fixtures and they often come in a variety of sizes to suite different sized rooms.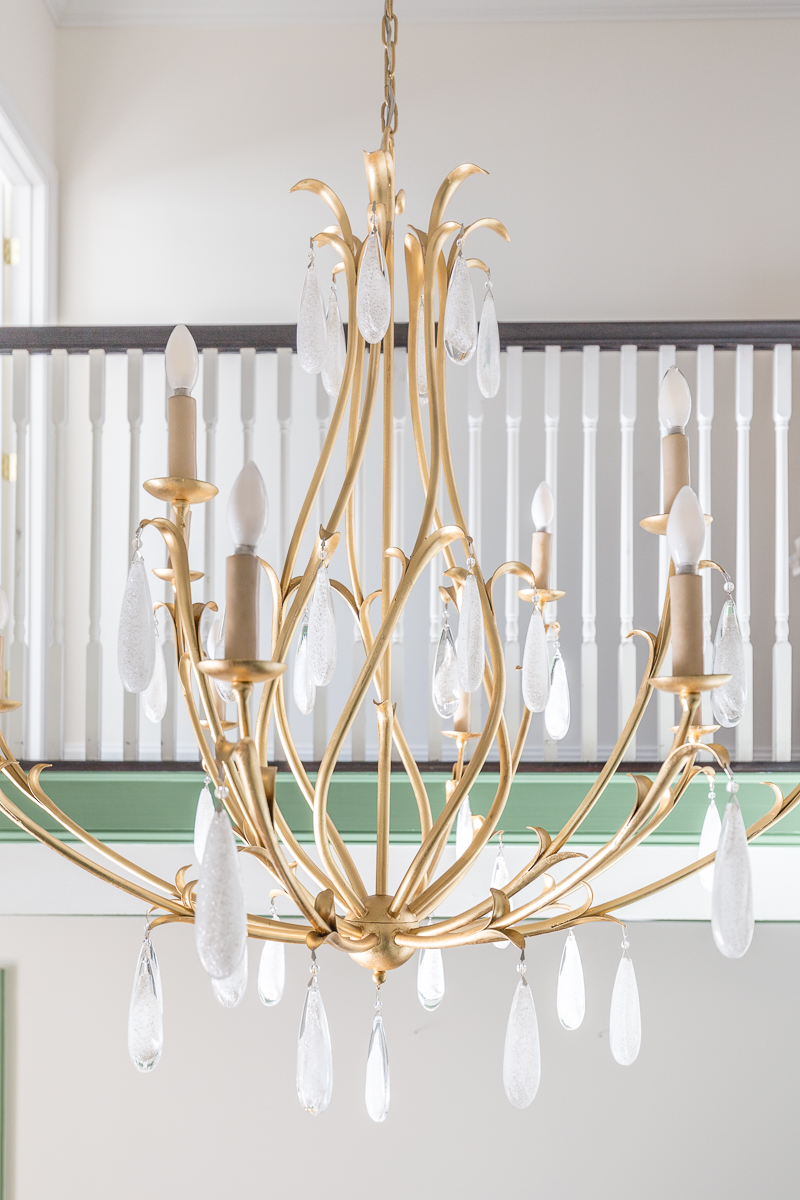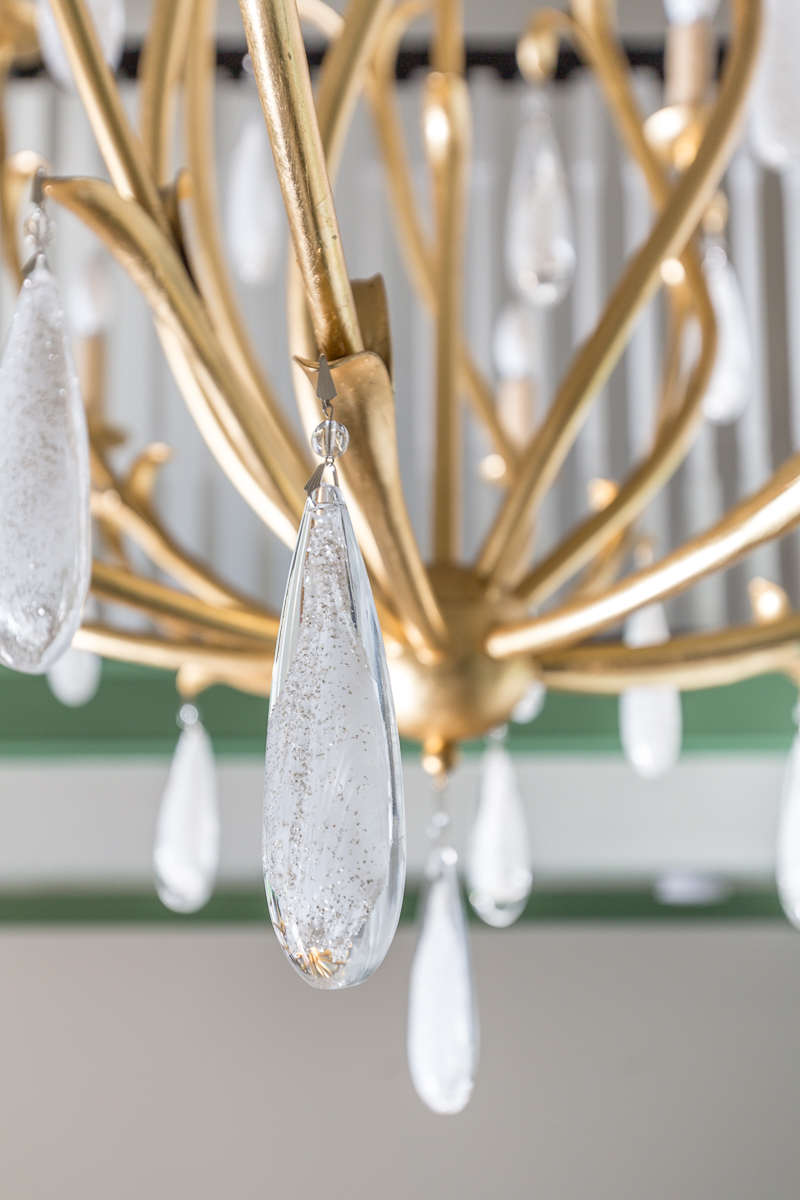 The second fixture that I would like to show you is the Kuzco Fleur Chandelier- 44in.   This piece is like a modern piece of art, and very different than the entryway chandelier.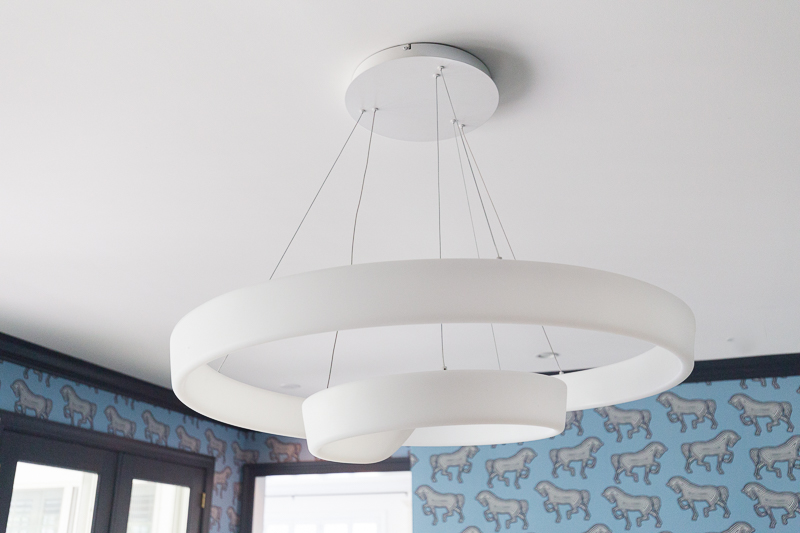 We love the way it floats in a room.  It puts off an enormous amount of light (which I personally love), and I would recommend a dimmer switch to give you the most options.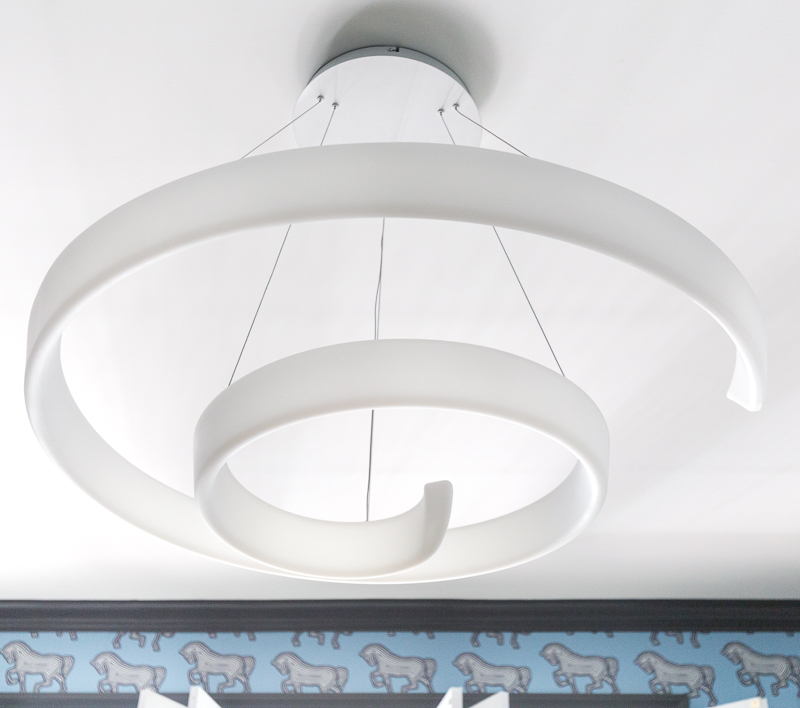 Interestingly, you can adjust this chandelier and hang it a variety of ways.  We considered inverting it, but in the end liked the way it point down towards the cofffee table.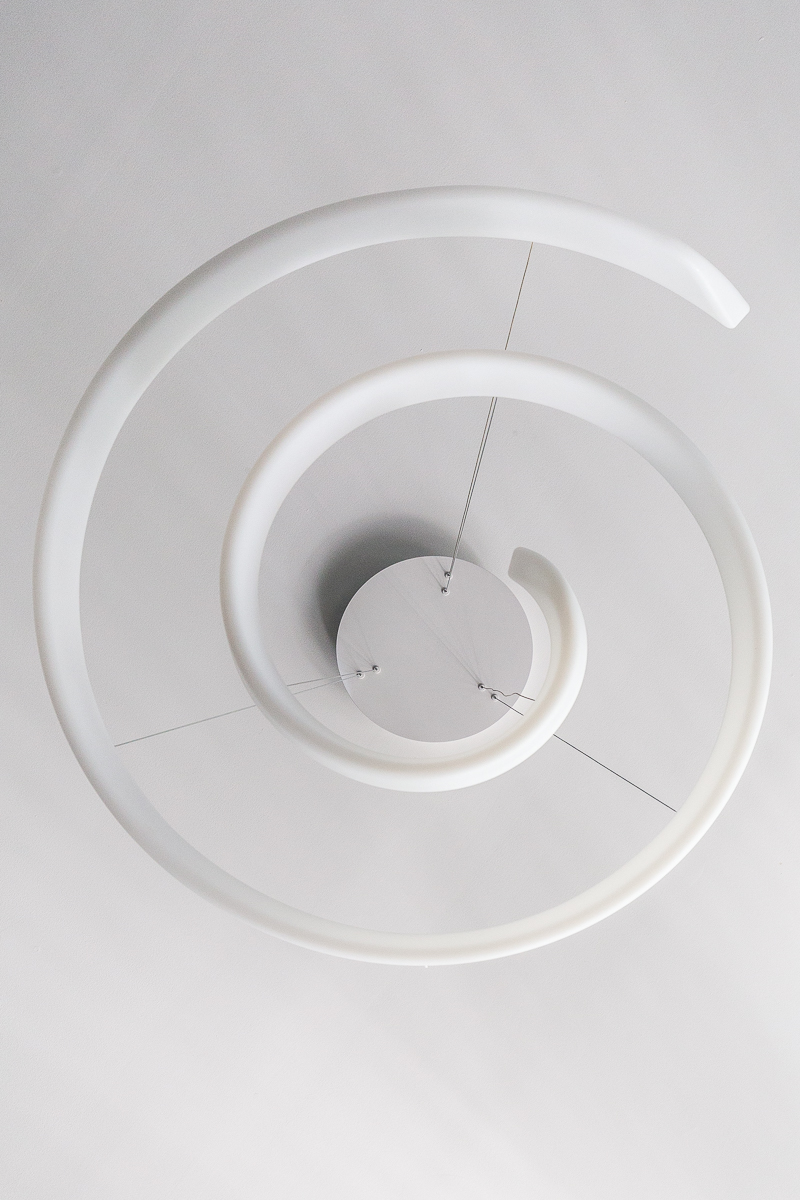 This will be so pretty to show you next week!
Another company that I want to highlight this week is Annie Selke.  They have kindly gifted us with a 10×14 Samson rug in the dining room.  This beautiful rug is also indoor/outdoor and kid friendly…but you would never guess!  I can see why this is one of their best sellers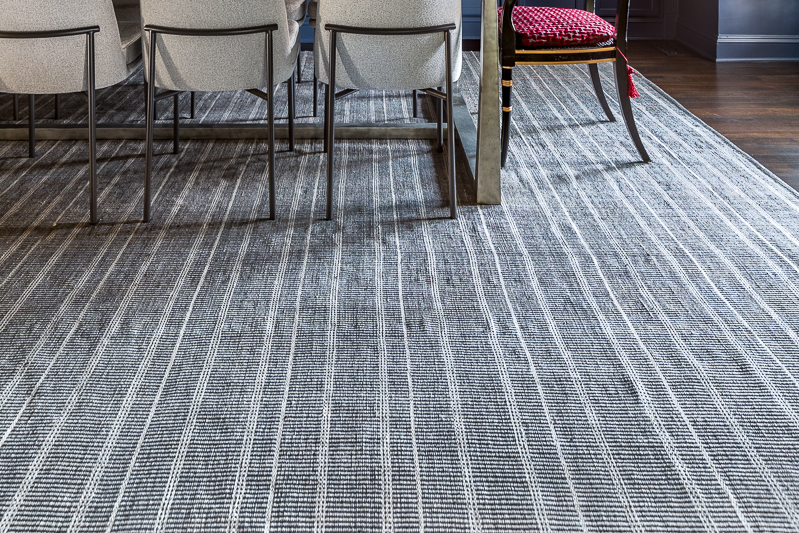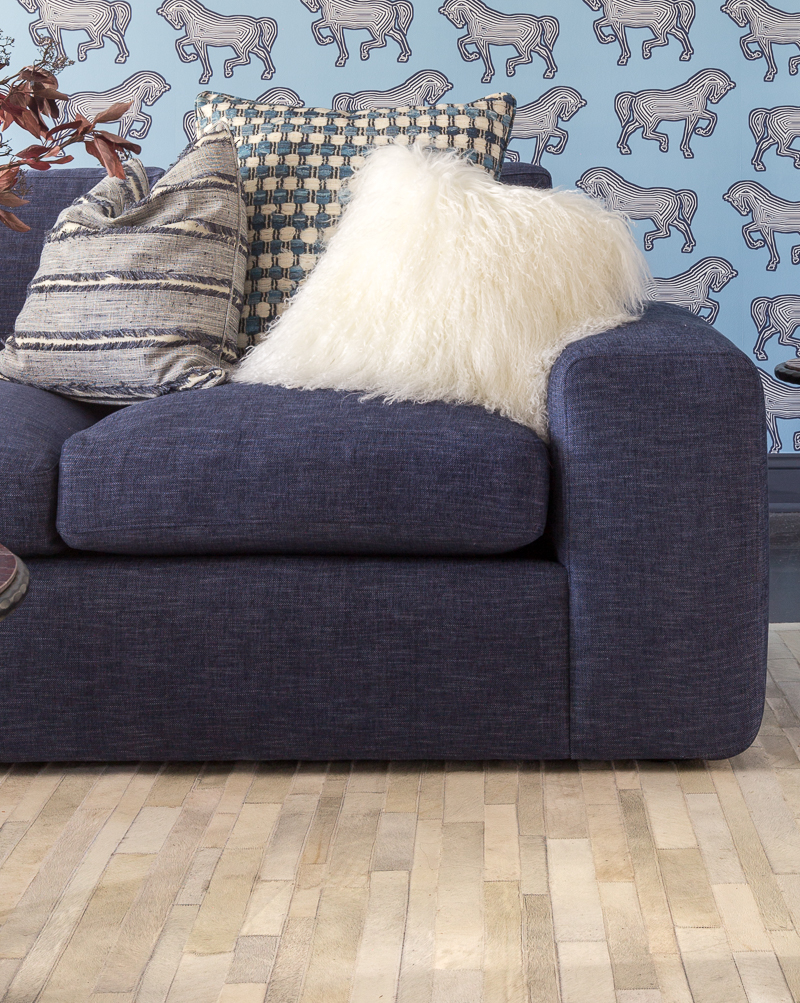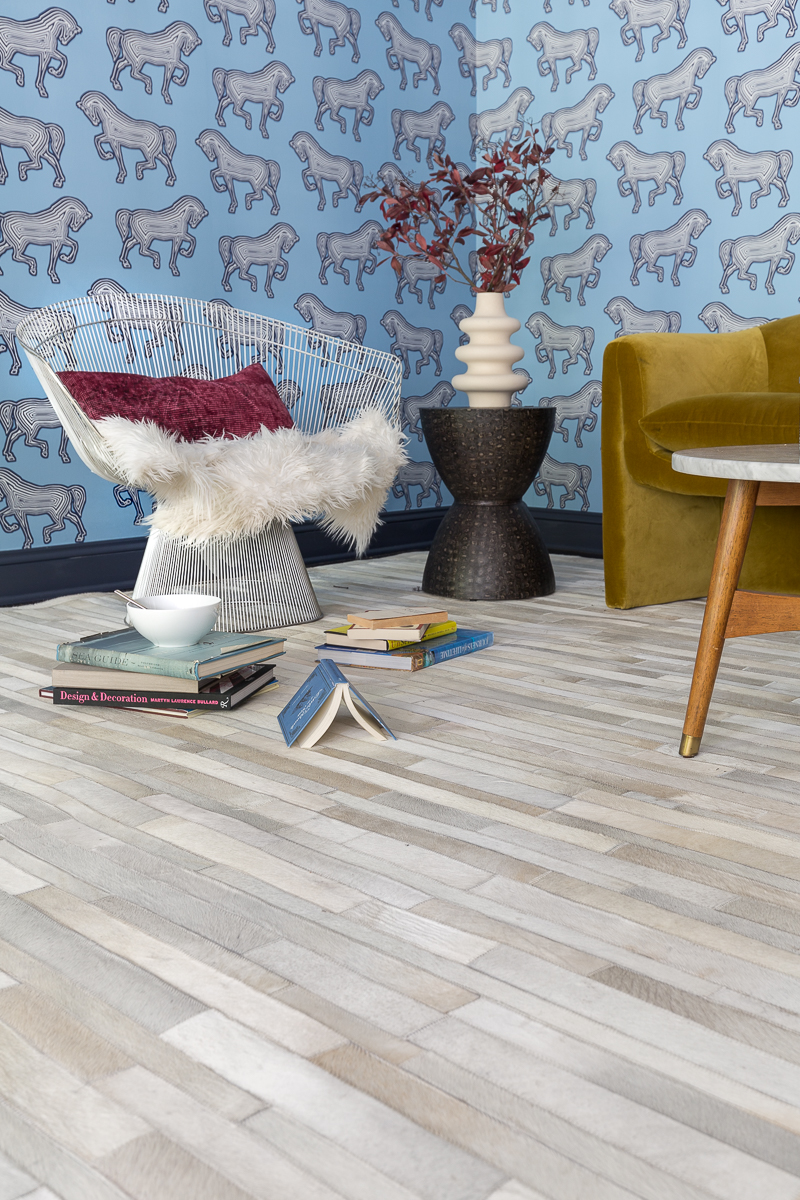 You have seen glimpses of this amazing Couristan Chalet Plank Rug in Ivory, but I wanted make sure that I point out how fabulous it is.  It is great construction and I think it's neutral and textural nature is a nice balance against the busy wallpaper. I would definitely order one of these timeless rugs again.
Ronni was able to install these fantastic pulls and knobs from Emtek Select yesterday afternoon.  One of my favorite parts about this collection of hardware is the fact that they are customizable (can you tell that I like the ability to customize things).  I was able to select the size, stem finish, and bar pull design and finish. In the end we went with simple black, because I didn't want to draw extra attention to the built-ins.  Plus, an added bonus, black is timeless.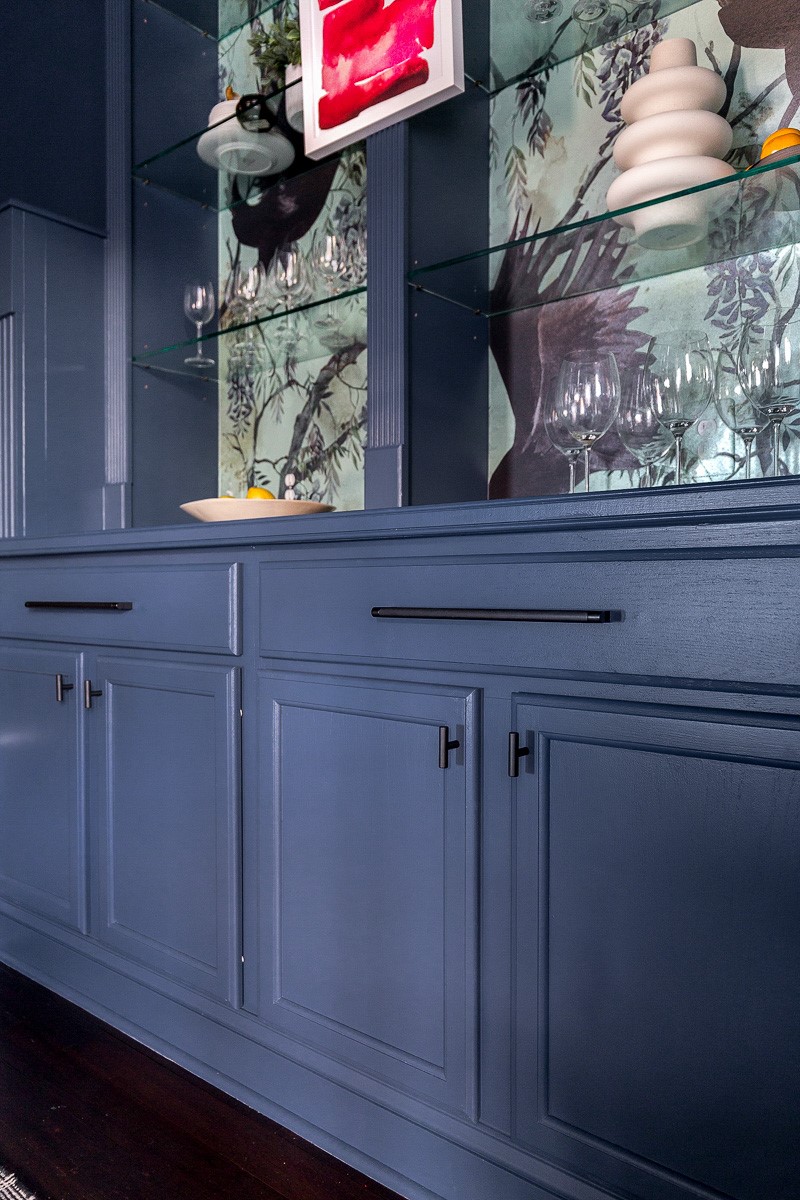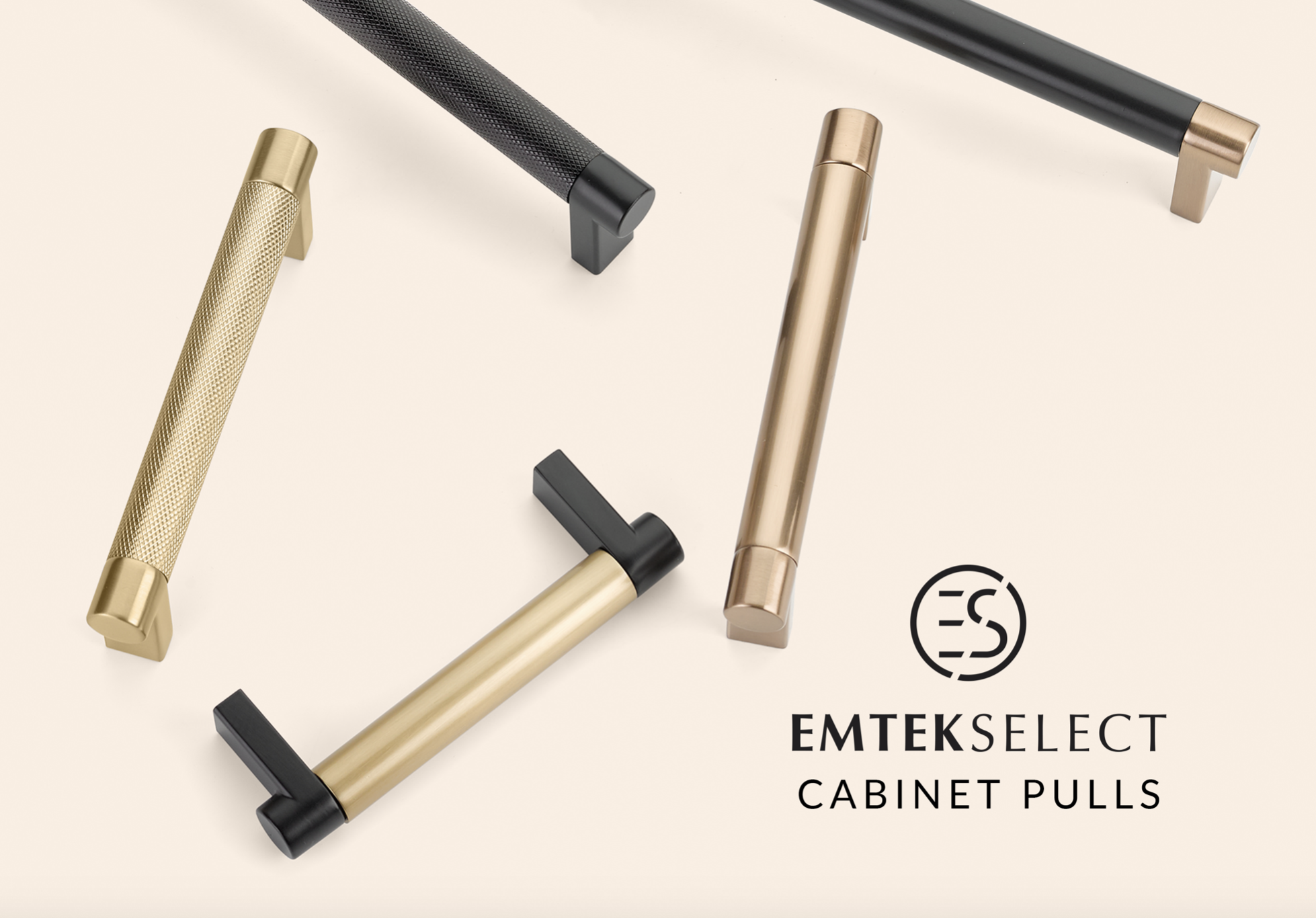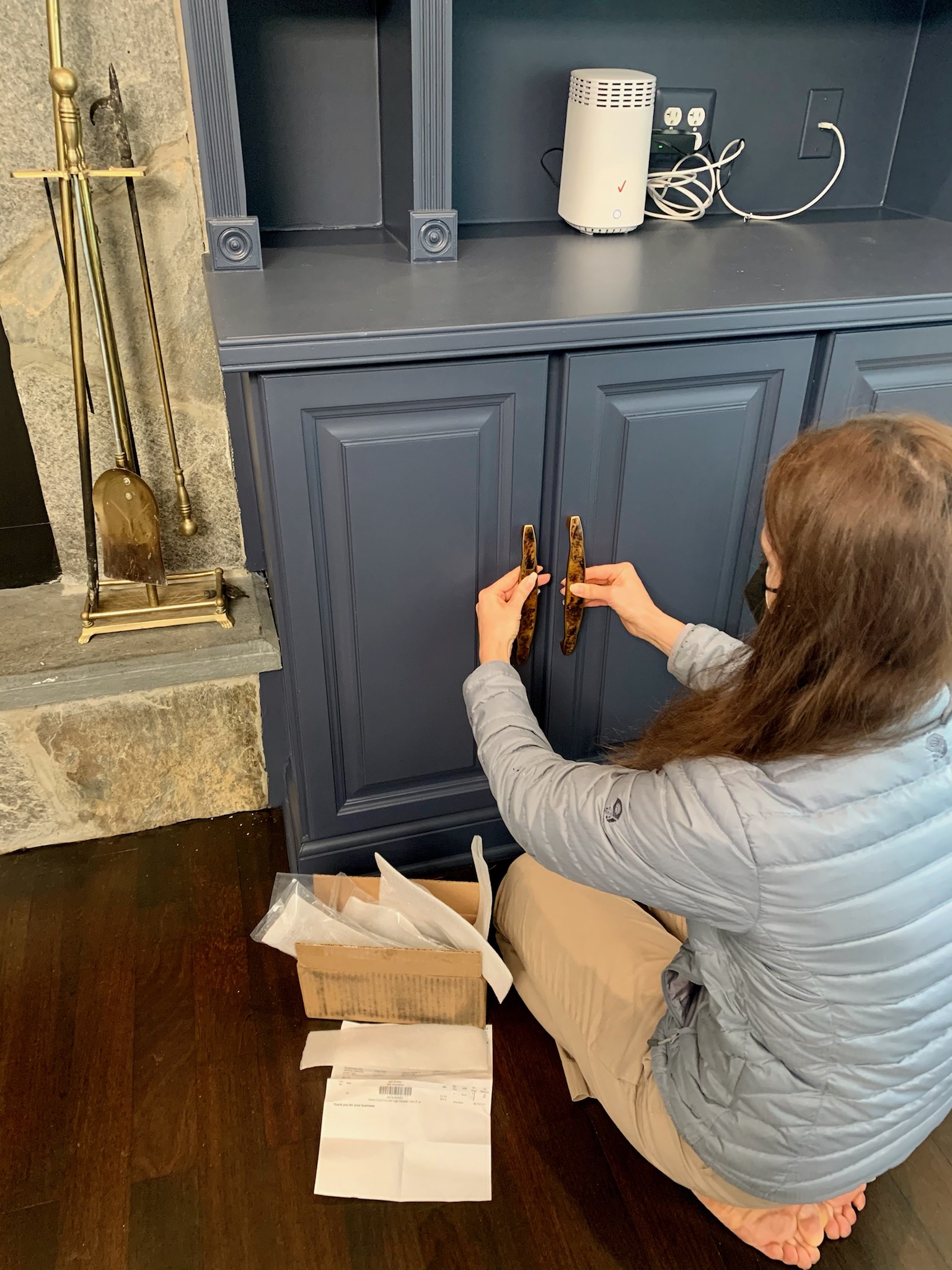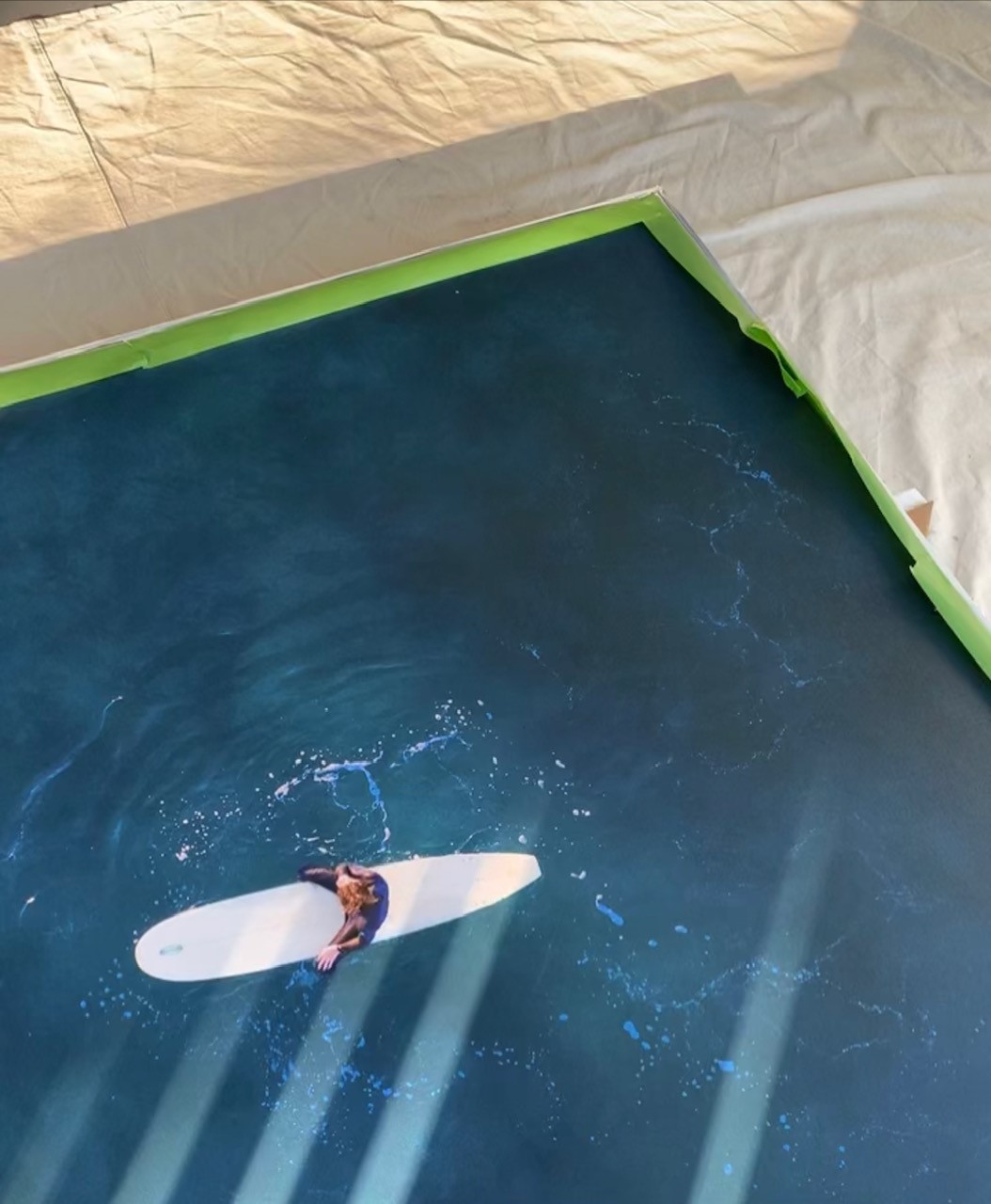 Fall 2021 One Room Challenge
The TV Room Plan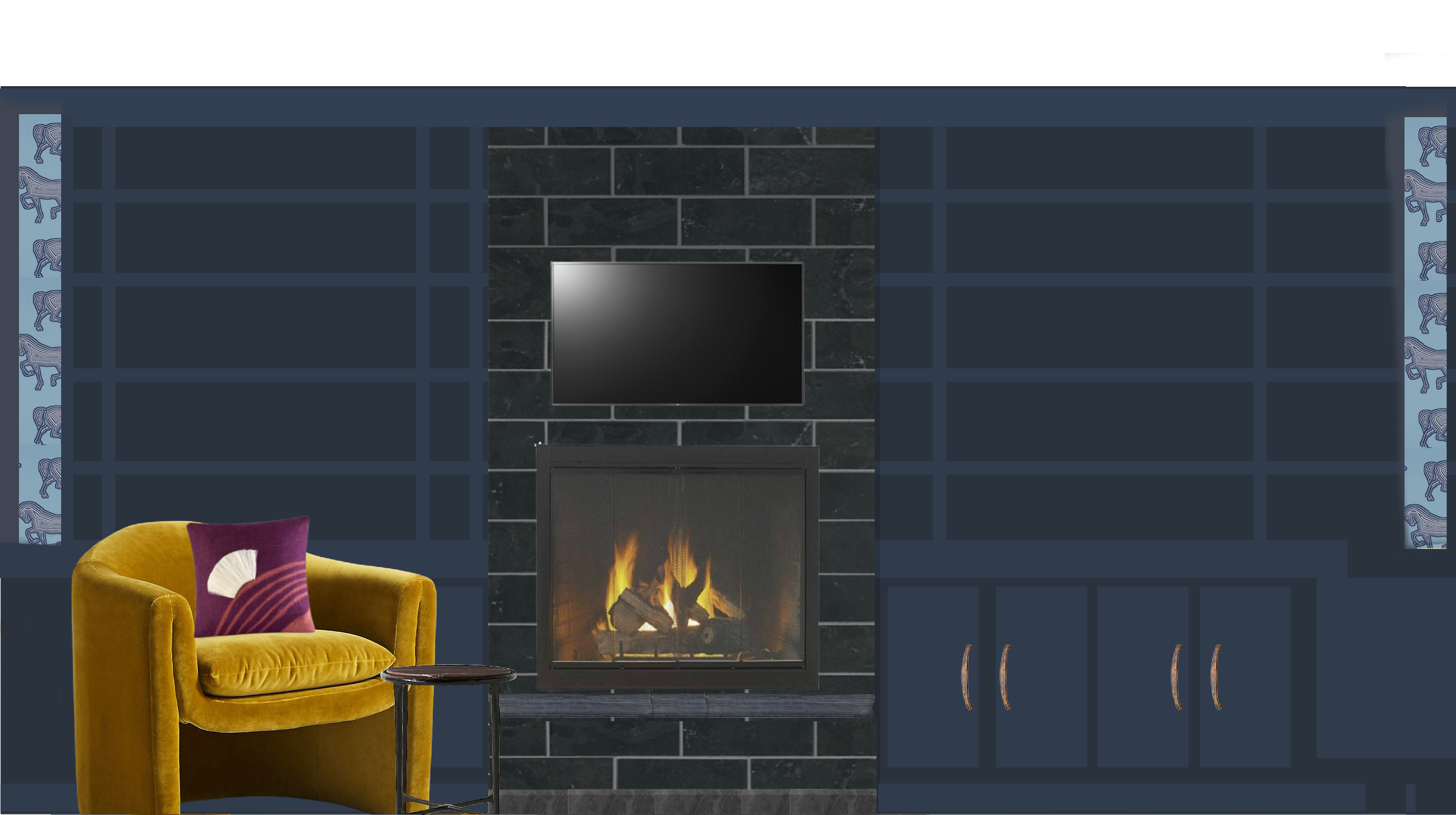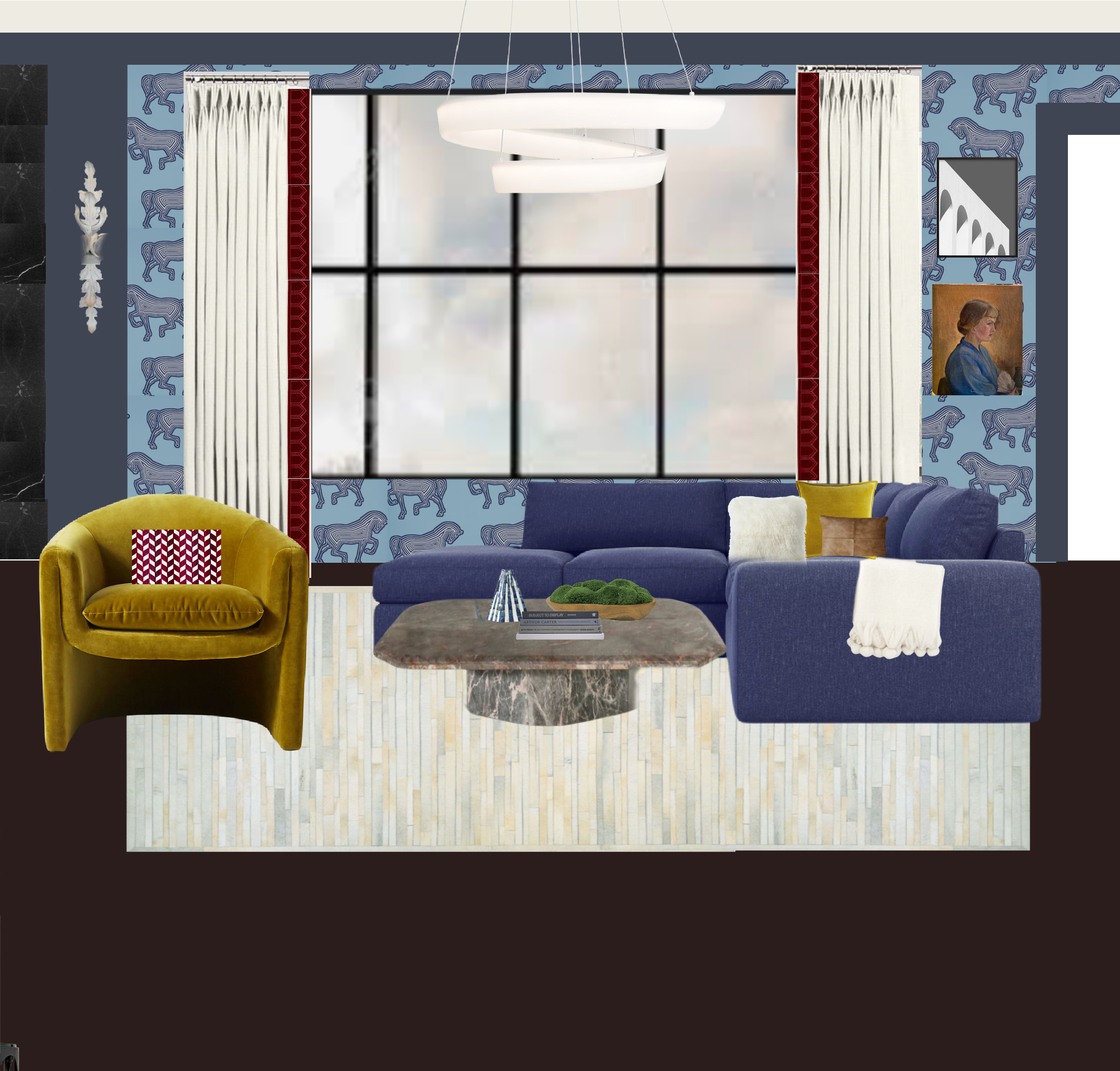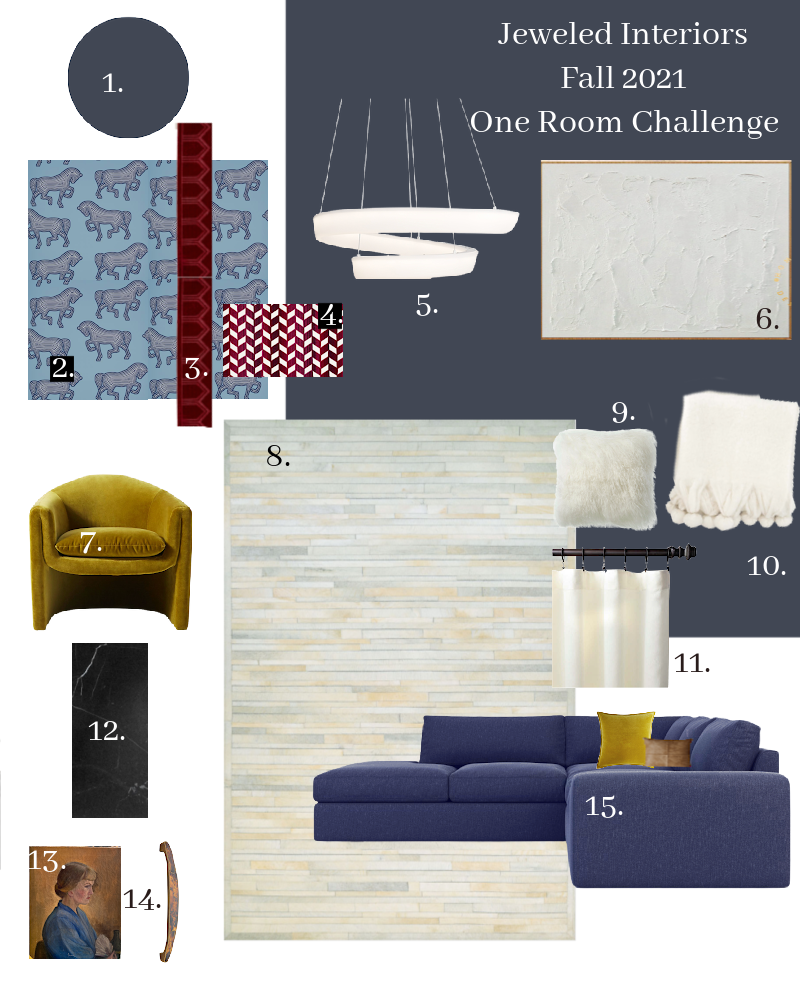 Fall 2021 One Room Challenge
The Entryway Plan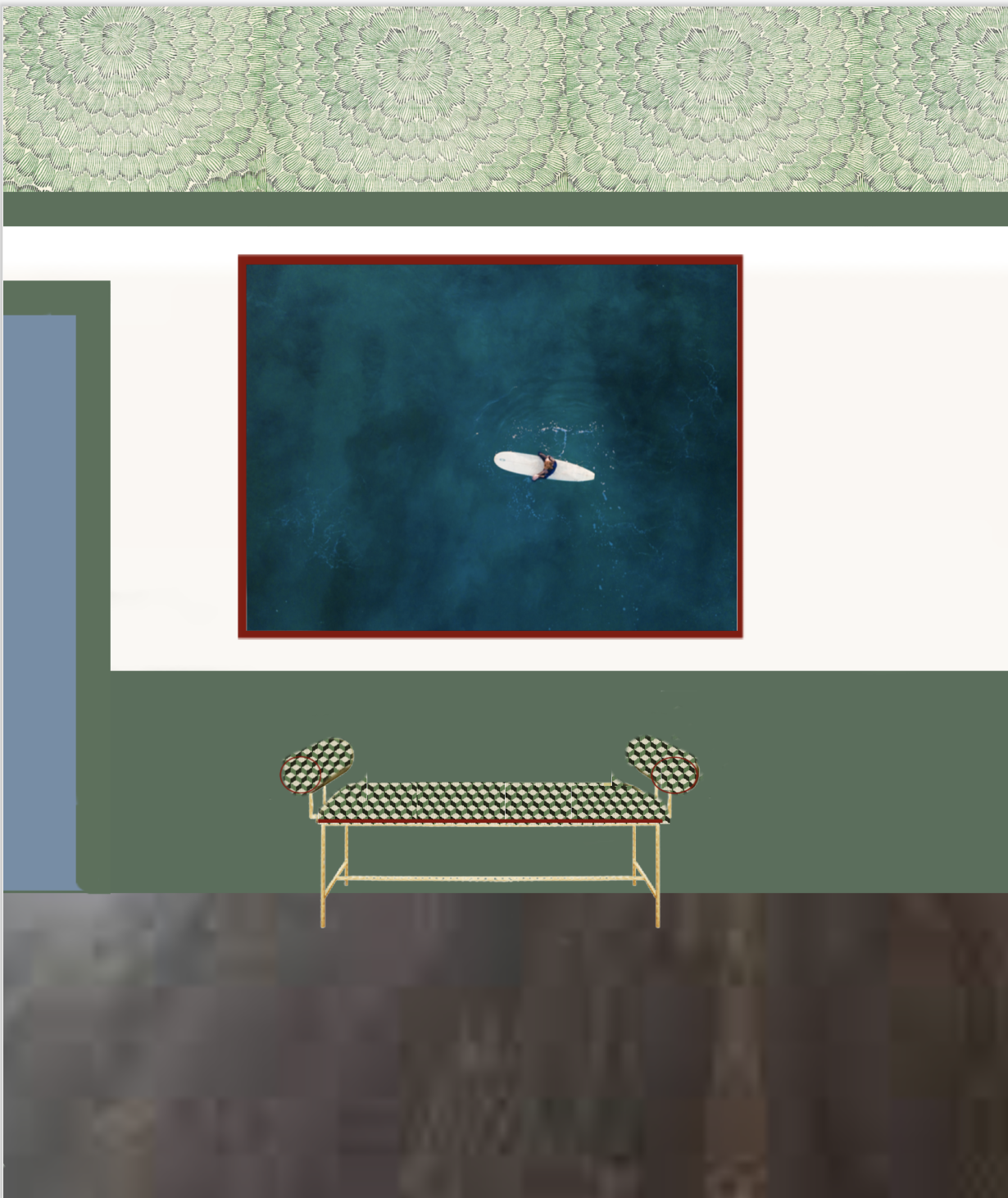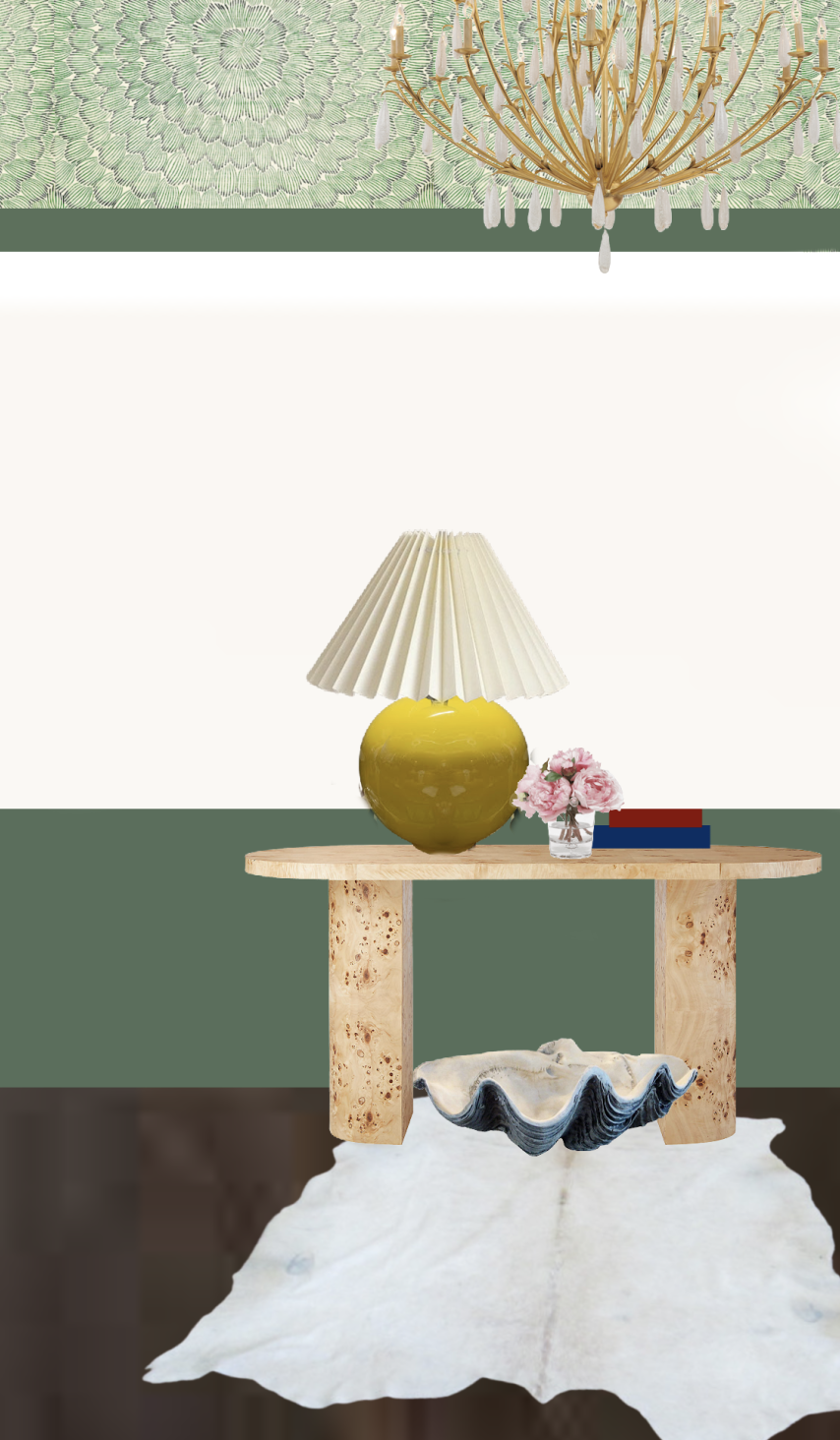 As I mentioned last week, this table has been delayed, so I have come up with a decent back-up plan involving this Jokhang Tiger Schumacher Fabric.  We are going to upholster two stools in this this, gorgeous material, but they will eventually get moved to another room after the burl table arrives. Props to Ronni Logan Interiors for her work on these pieces.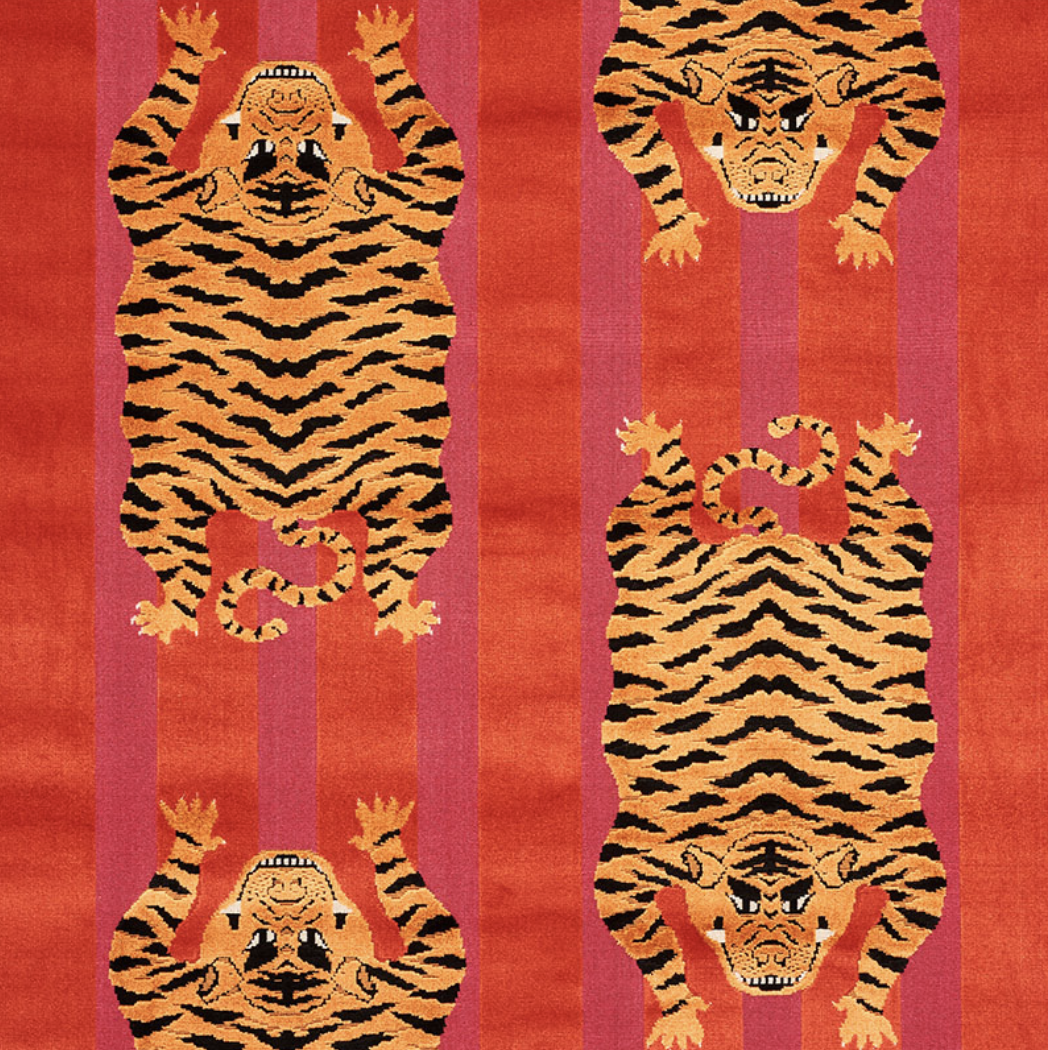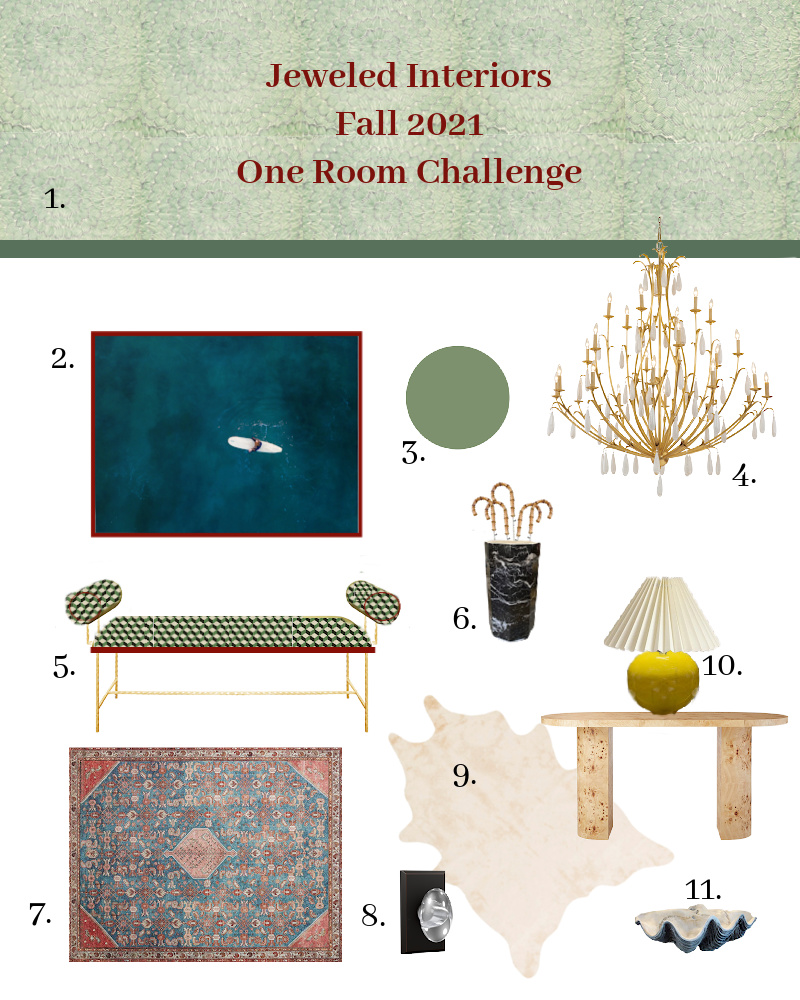 Fall 2021 One Room Challenge
The Dining Room Plan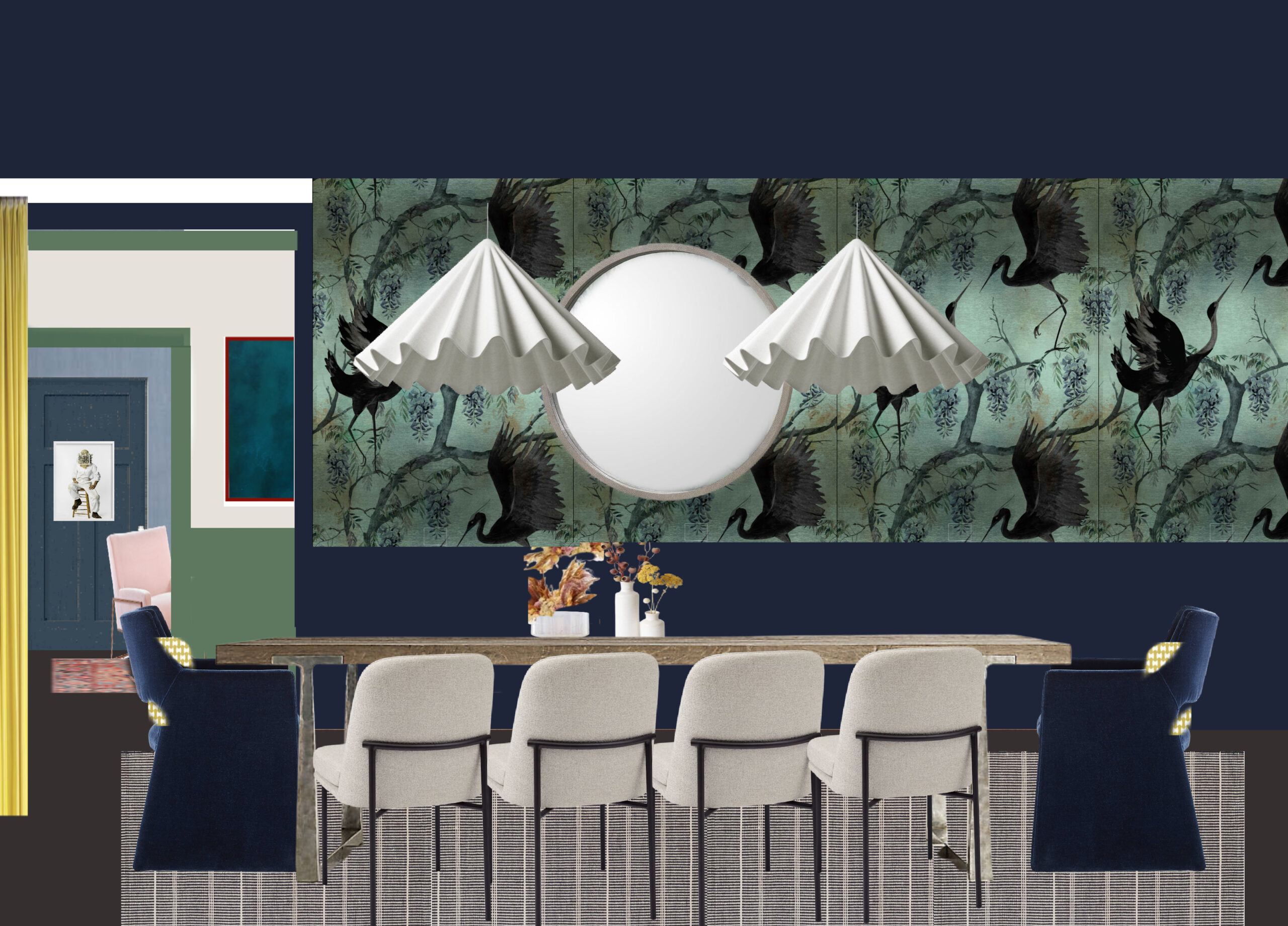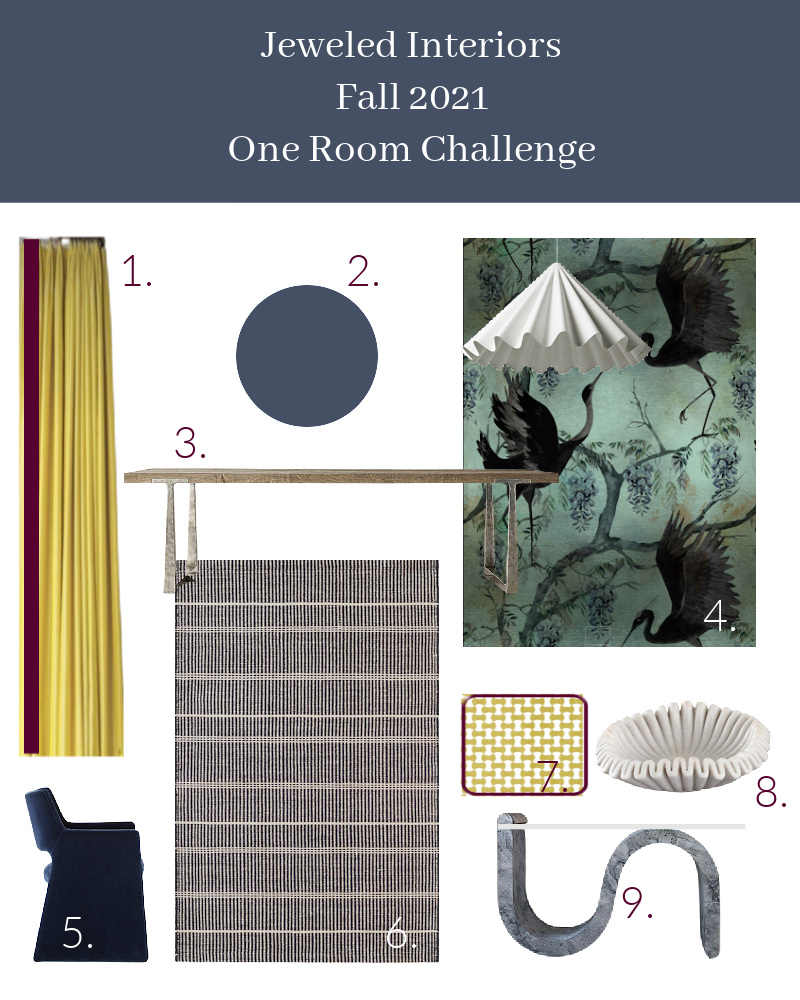 Thank you so very much for joining me on the Jeweled Interiors Fall 2021 One Room Challenge.    Following me is fun too.  Check back each Wednesday as I transform these rooms into a colorful, soulful, and glamorous abode.
PINTEREST || FACEBOOK || INSTAGRAM
Now enjoy reading everyone else's weekly updates!