The last 7 weeks have been filled with planning and scheming as I've been brainstorming seven different client spaces, including the exciting refresh of a living room.  Today, I finally get to show you this space and let you in on the game plan…I'll give you a hint…grasscloth!
If you have been following along, then you may remember the client home I worked on for the One Room Challenge last Fall?  I have to tell you that I LOVE this family, and adore their home.  So it is with a happy heart that I announce that I am thrilled to continue the adventure with yet another room.  We knew that executing four rooms would have been an insane task in the timeline of the One Room Challenge, so we decided to table this room until after the dust settled.  So here we are in early February, and we are ready to make this happen!
Here are the links to everything you may have missed so far:
Week 1 | Week 2 | Week 3 | Week 4 | Week 5 | Week 6 | Week 7 | Big Reveal
Welcome to a blank canvas of a room.  With white wall, plantation shutters, gas fireplace, a pocket door, crown moulding, 9'4″ ceilings, and a nearly 16x 22 ft footprint, this space is sure to make for a fun reveal.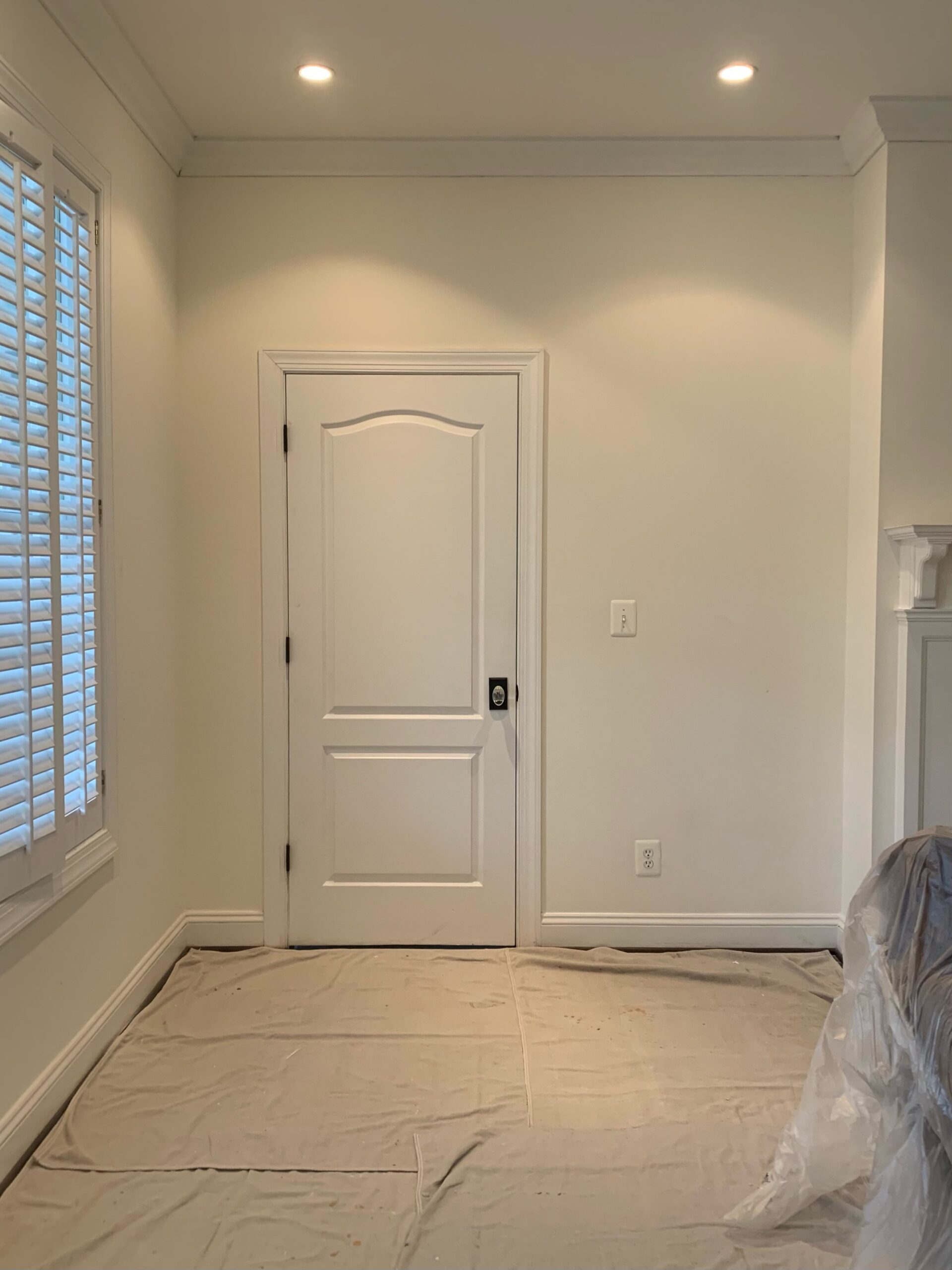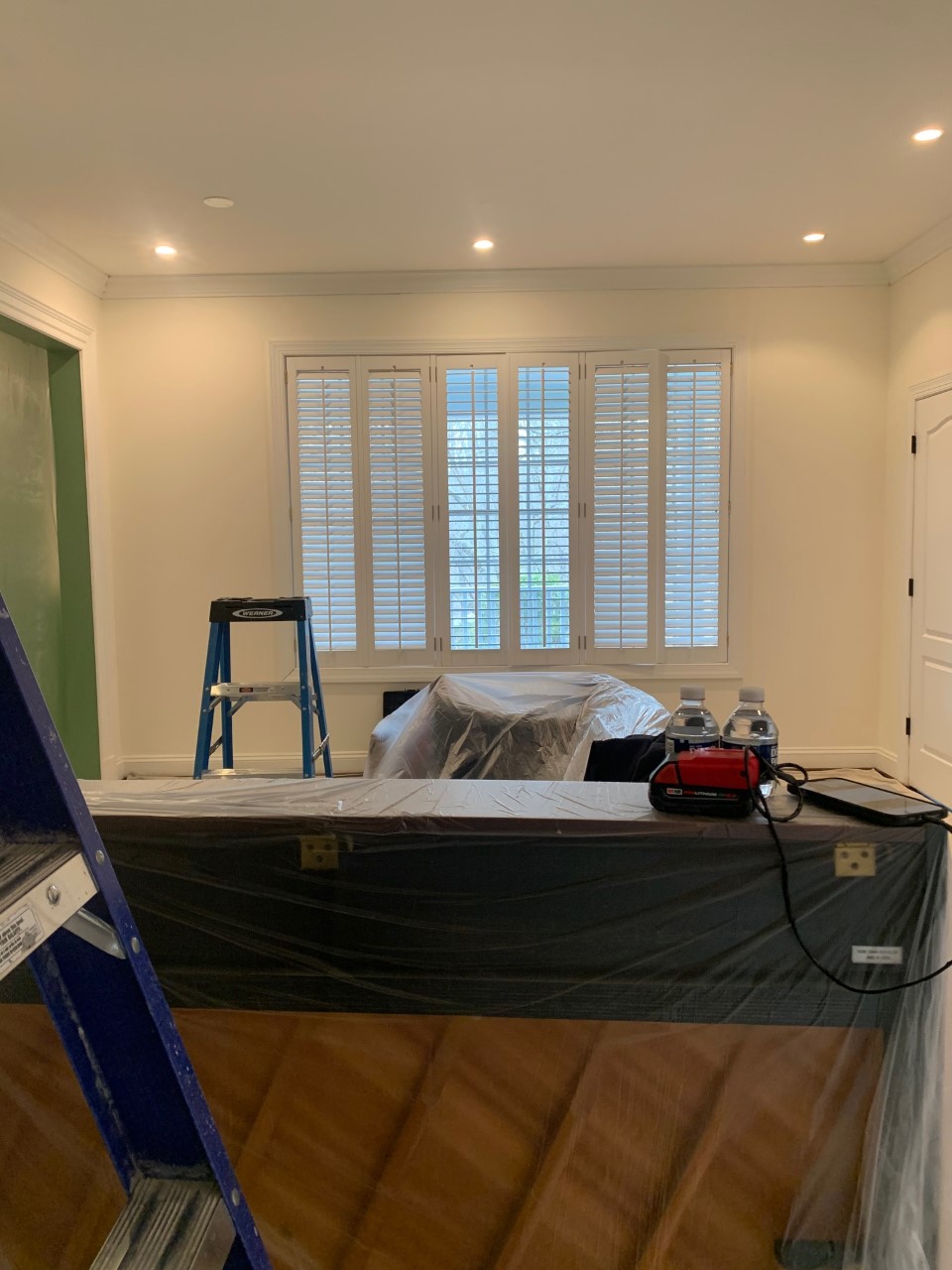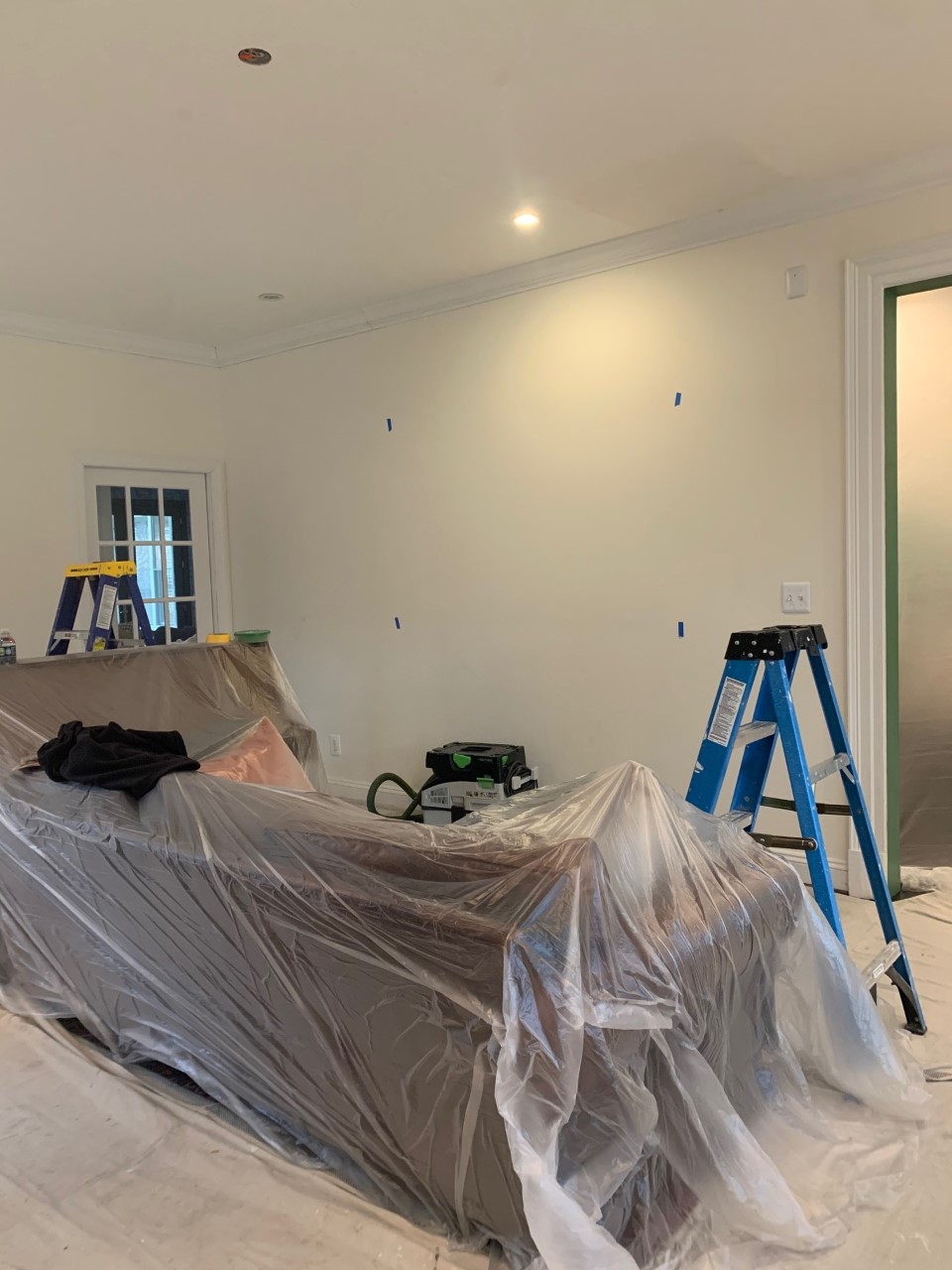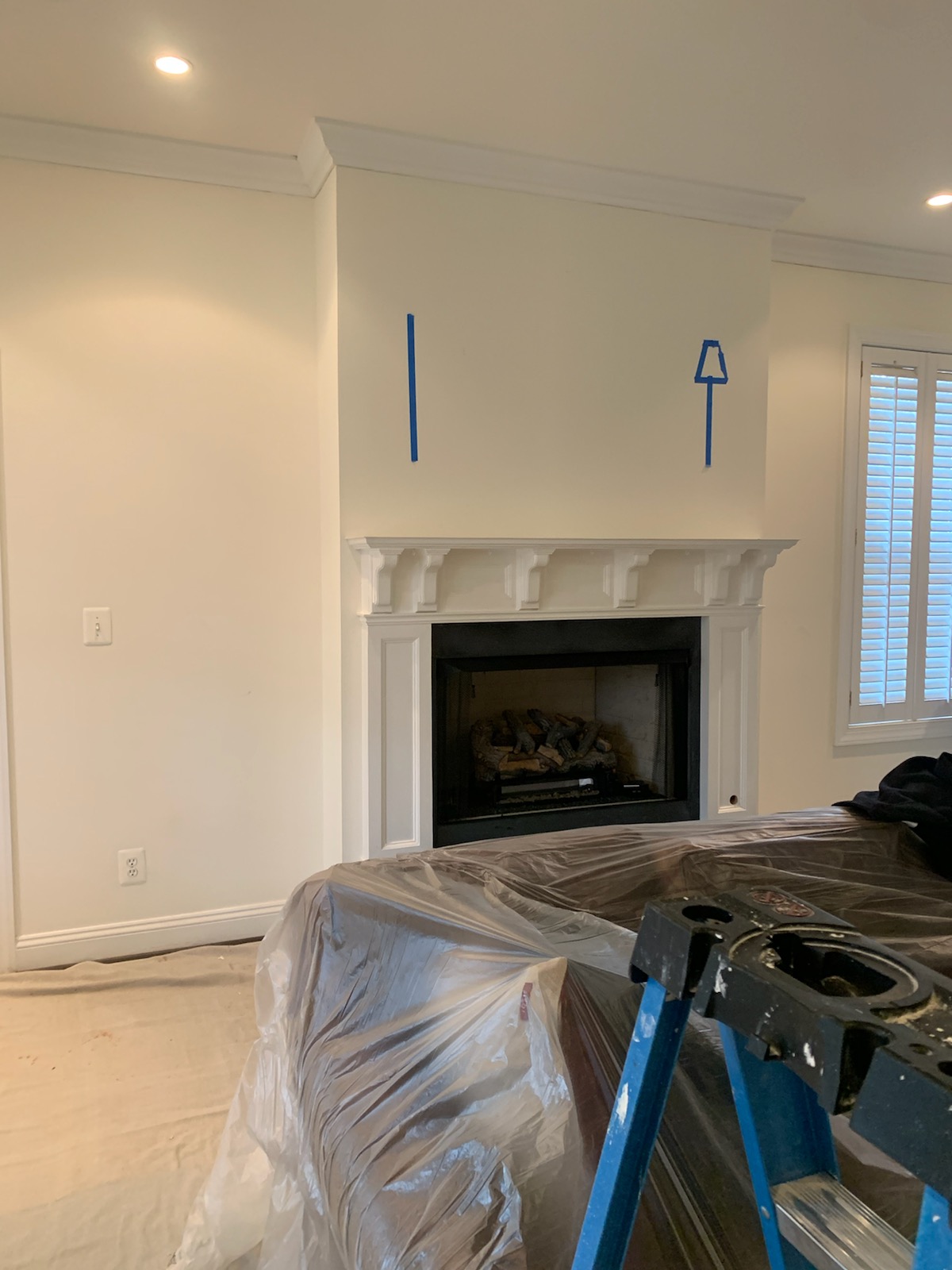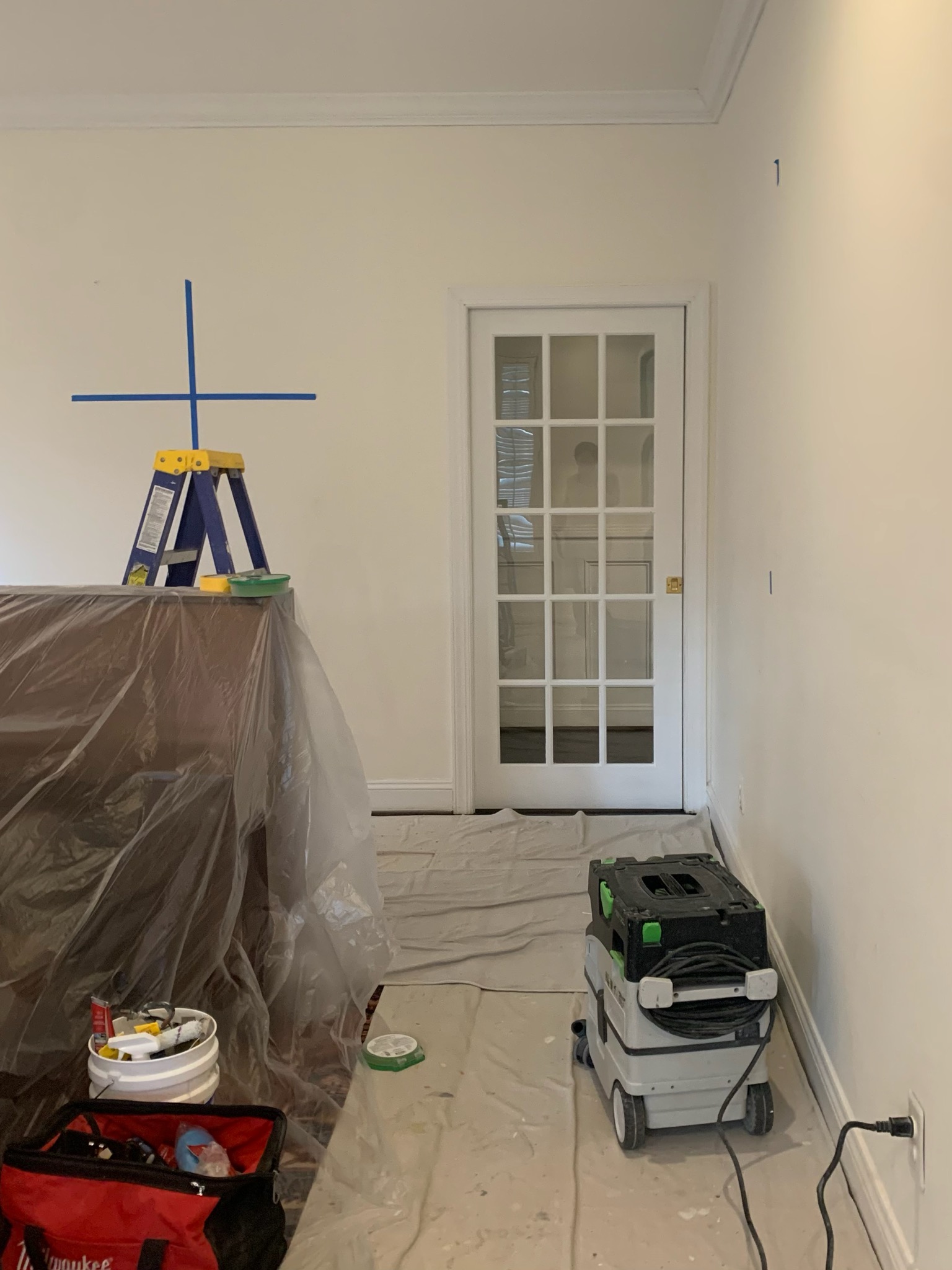 What do you think? See potential here?
The starting point for the design is gorgeous Annie Selke Grasscloth.  We have been planning on this grasscloth for at least 6 or 7 months because it was love at first sight.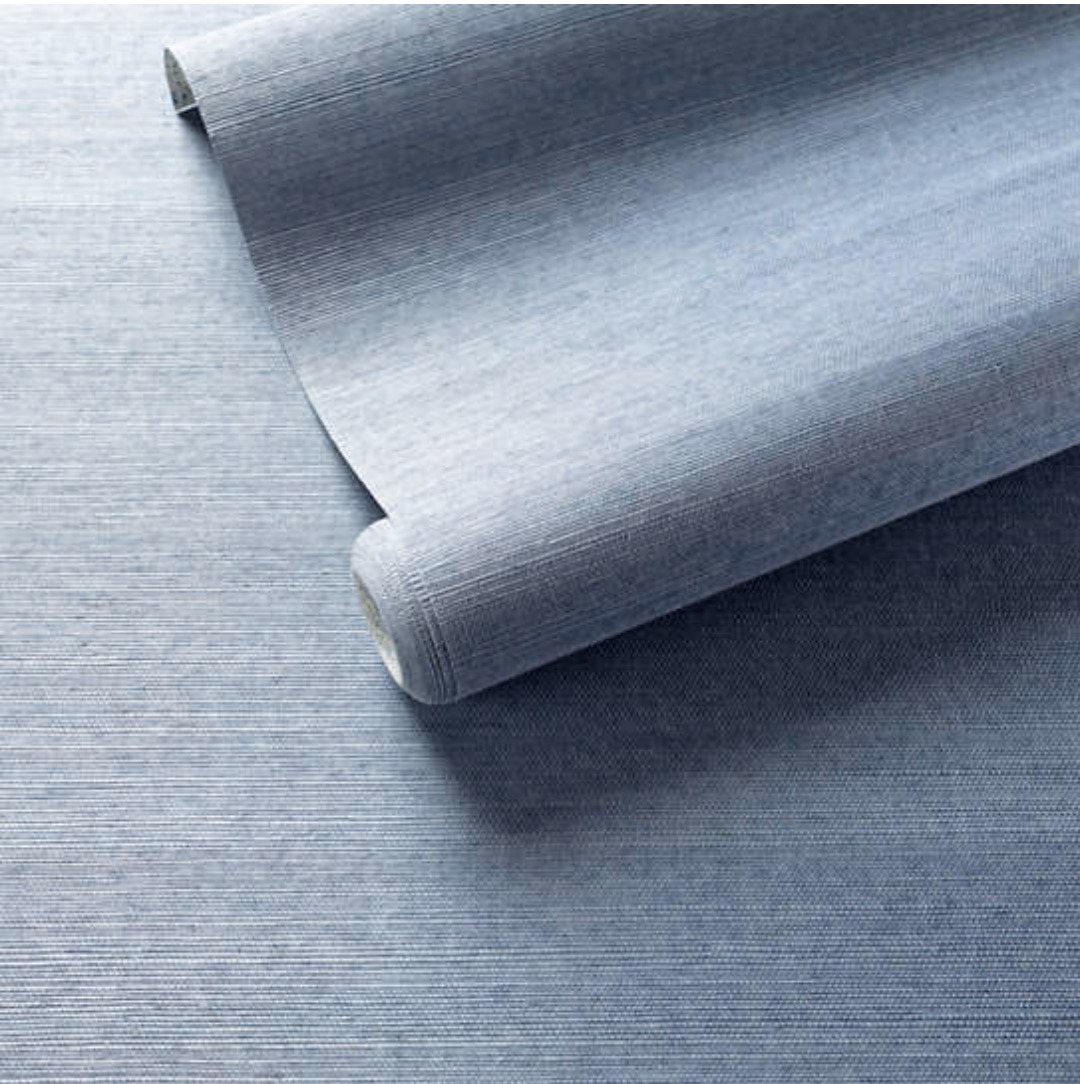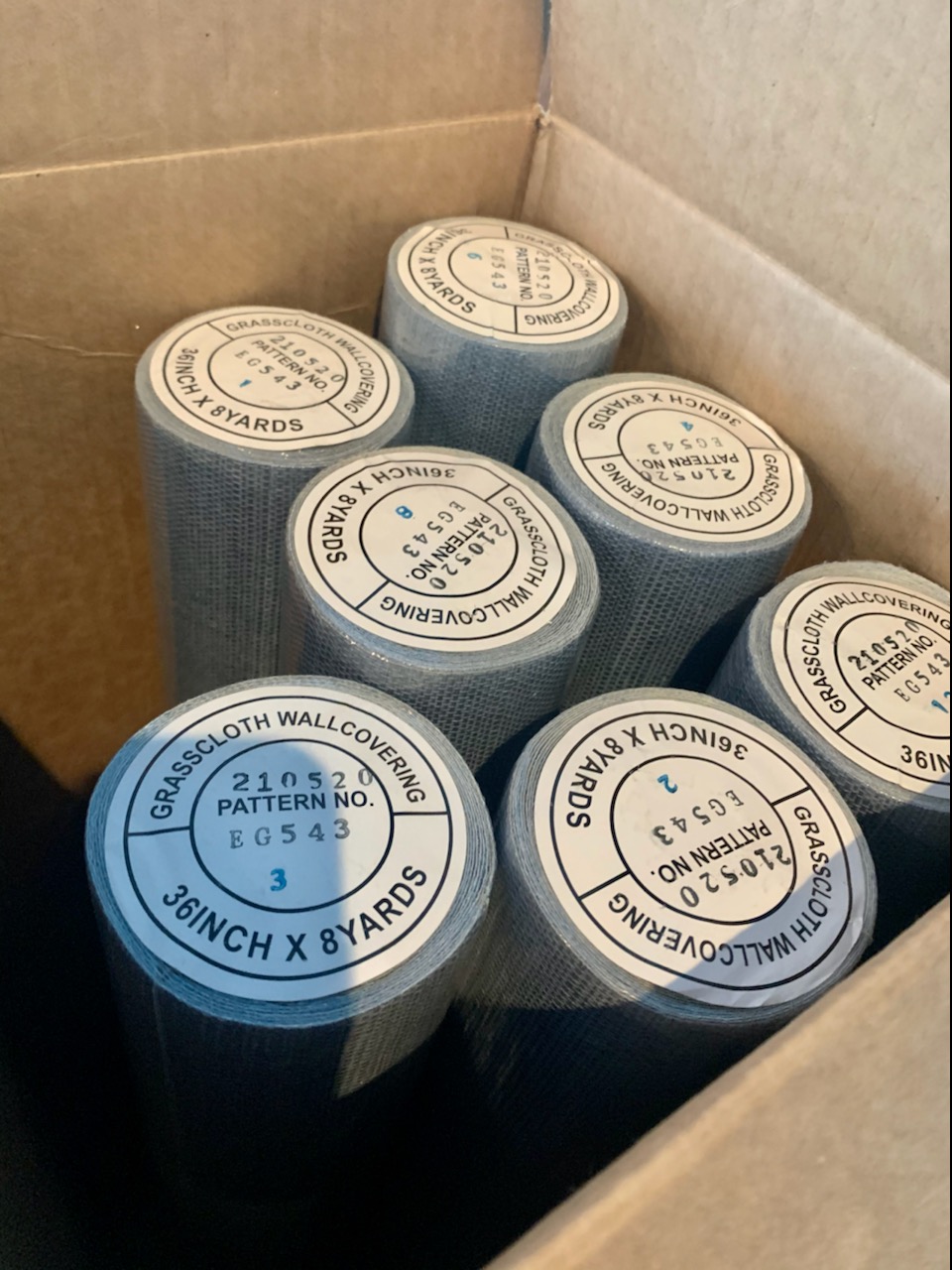 While the room itself is a blank canvas, the furniture is largely set in stone.  This living room will house pieces from the homeowner's last house because it is a sustainable and affordable choice with added sentimental value bonus points.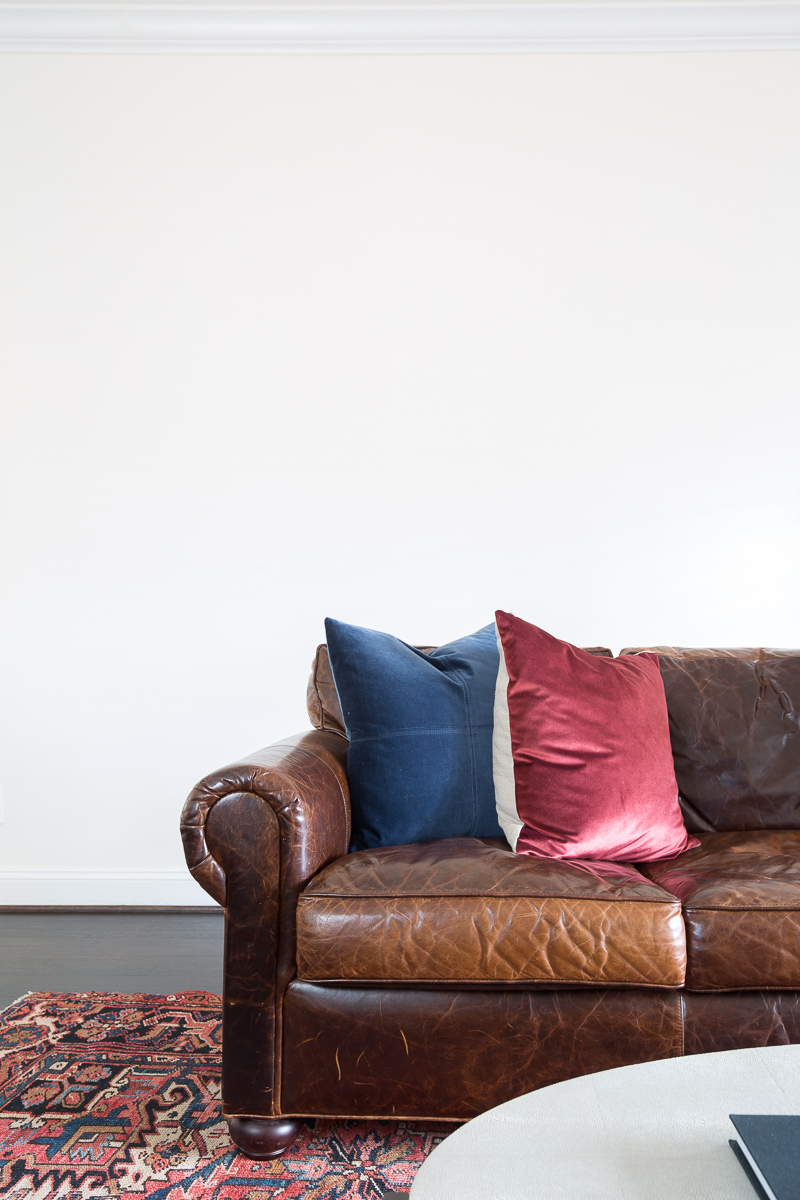 If I am being honest, the scale of the furniture is a little on the large size for the room, but we are going to come up with the best floor plan possible.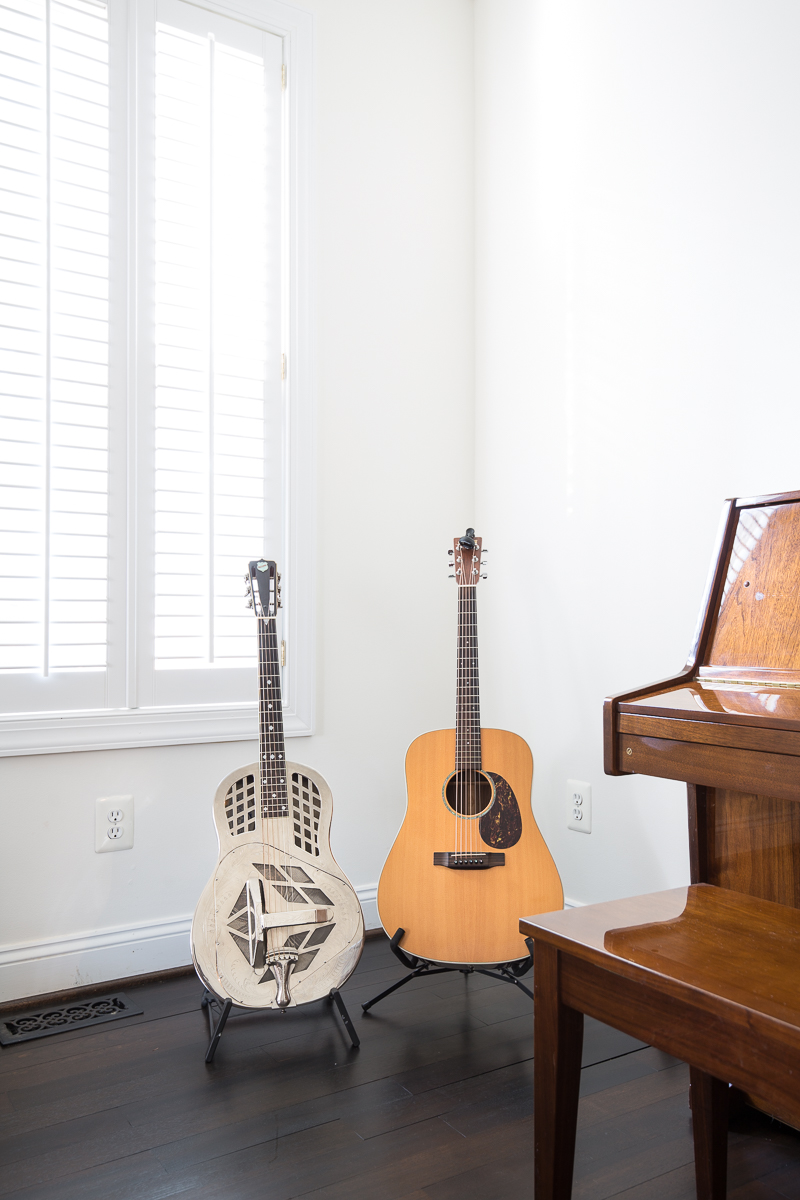 The husband is an insanely talented musician, so a portion of the room will be carved out for the guitars and a vintage piano.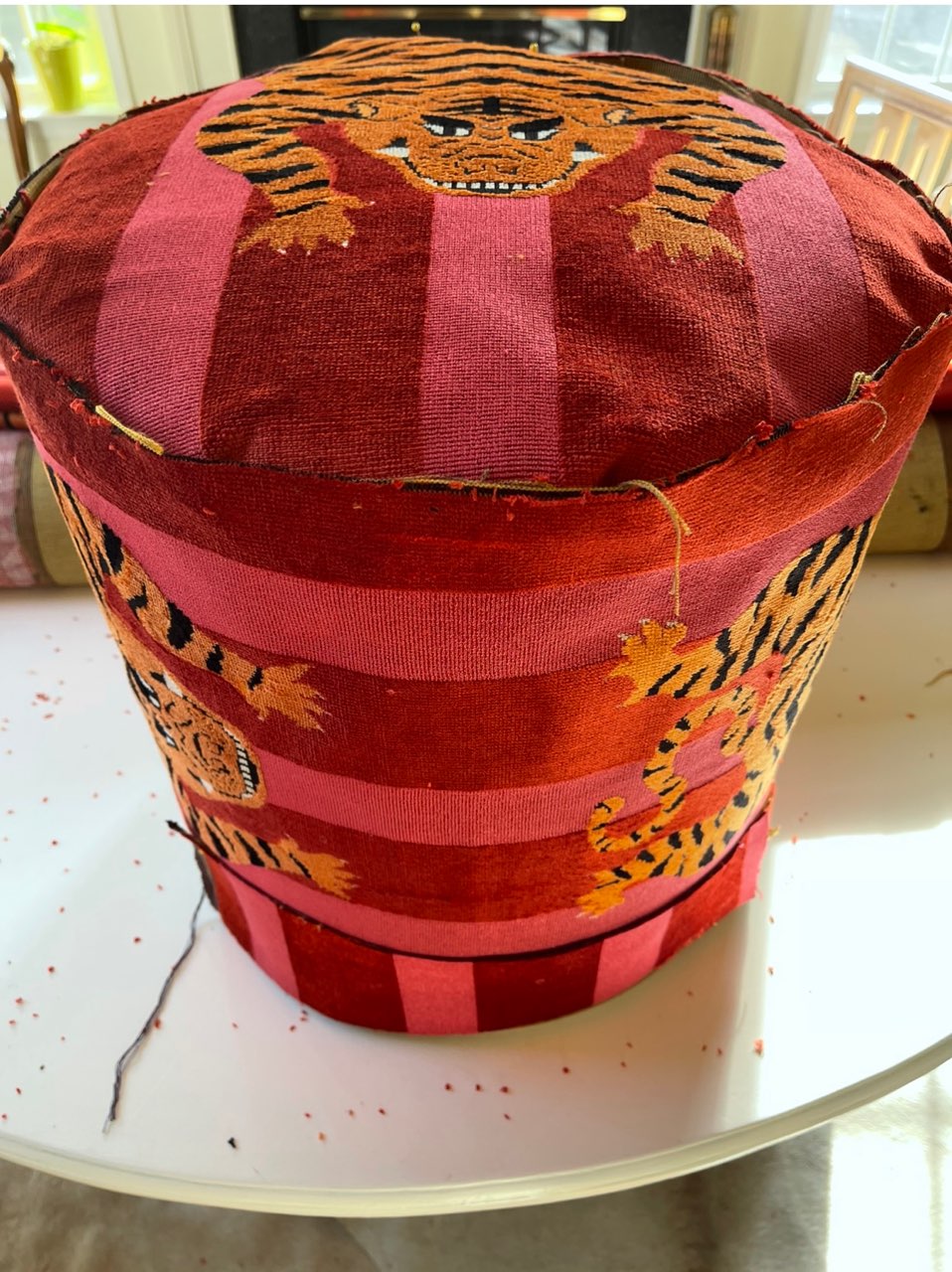 You may remember the ottomans that we are reupholstering in Schumacher fabric.  I have a message that they are done and ready for pick up.  I'm so excited to see these.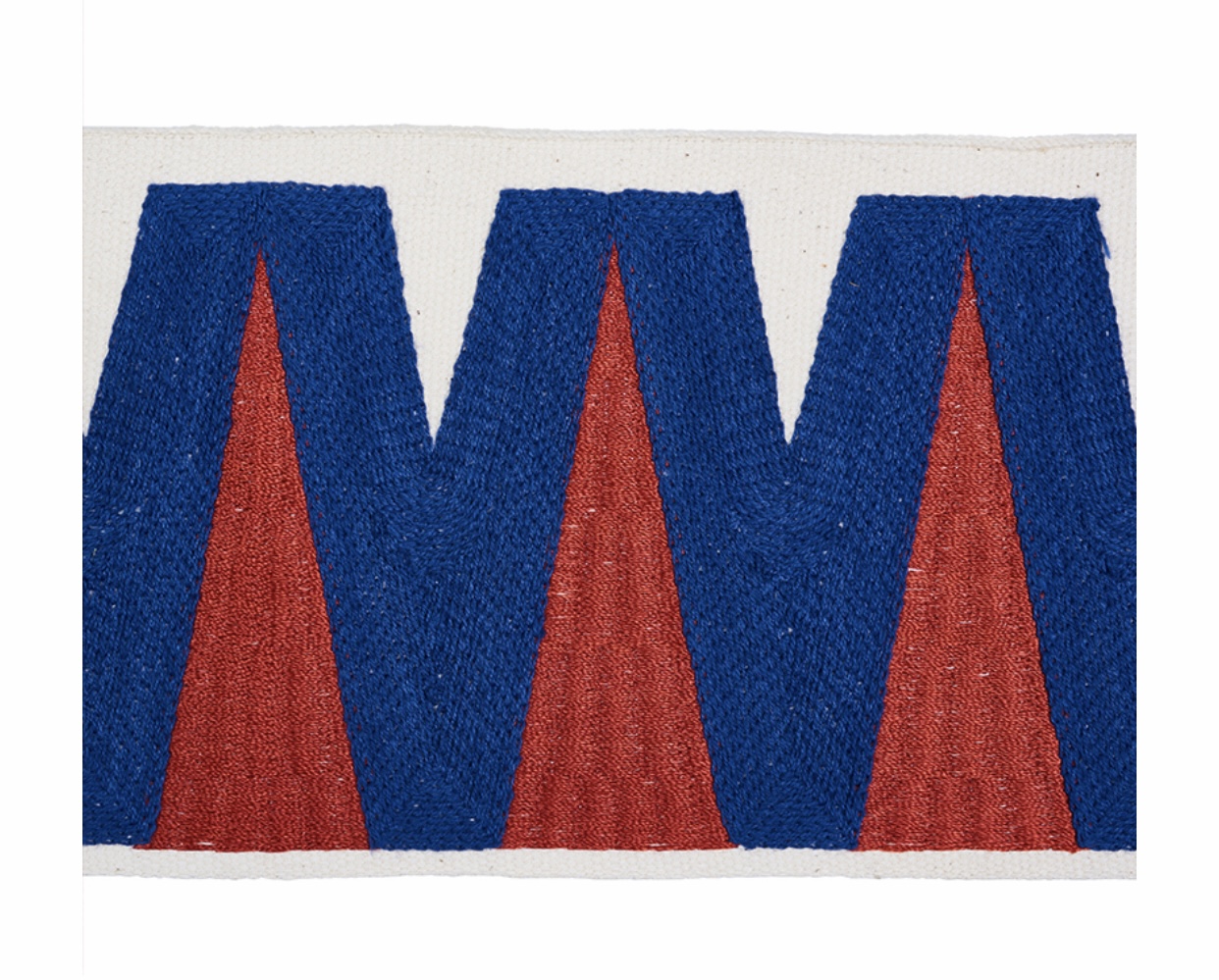 Speaking of Schumacher, the trim on the drapes will look gorgeous on the drapes that Aneela is sewing.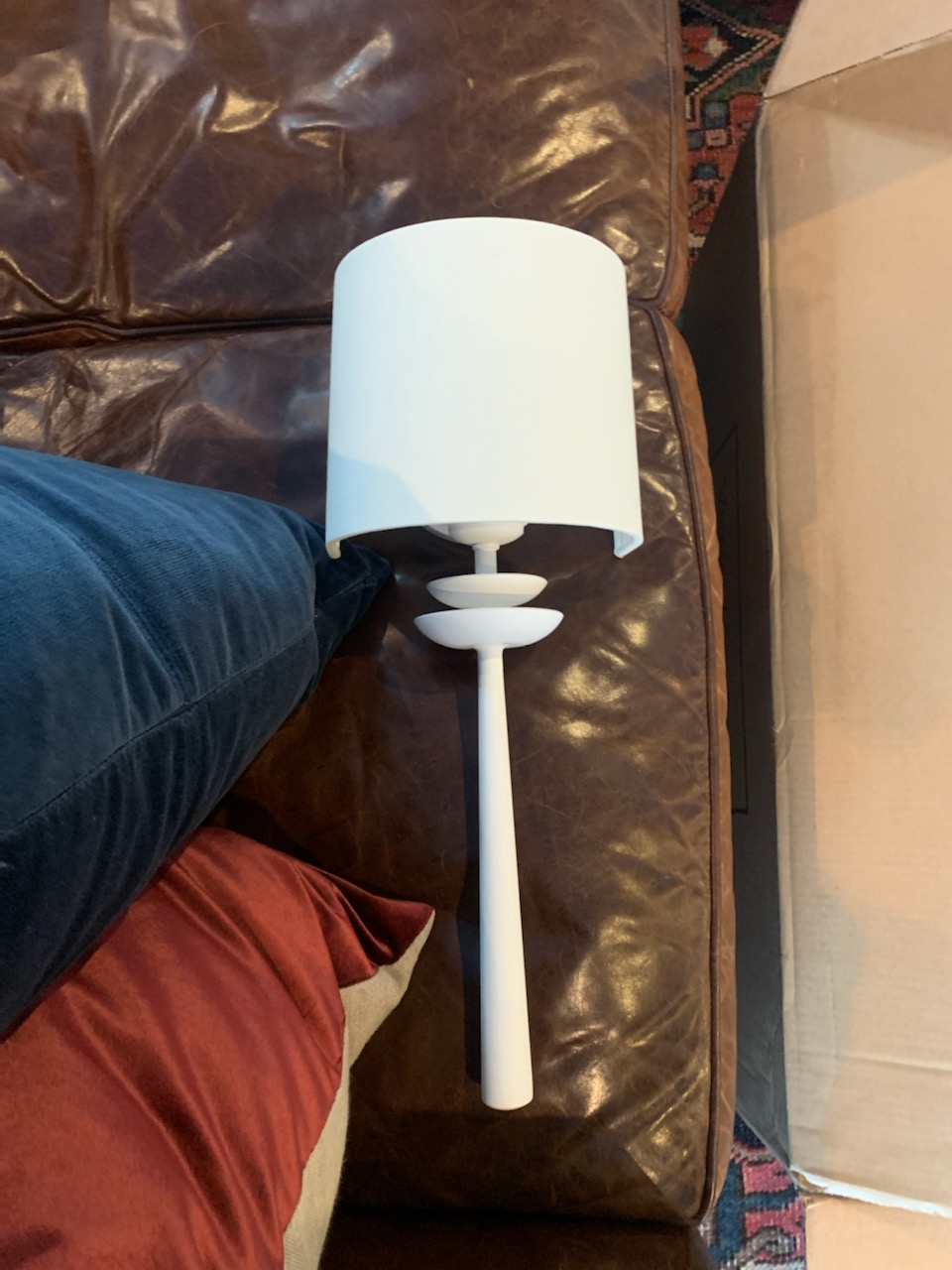 The lighting in the space will all be Visual Comfort.  I picked these two pieces because I wanted to keep the room from feeling too stuffy.  Plus, most of the other lighting. inthe space is white.  Add some funky plastered sconces and a chandelier and we are in business.